Profile: Digga NZ auger drives
---
With cutting edge auger drives, augers and attachments, Digga has the solution to all your needs to suit all excavator, skid steer, and tractor types
Digga NZ has seen many of their auger drives operating well after more than 16 years of use that have been regularly serviced and not subject to abuse.
As with many mechanical products, long life and trouble-free years of operation are a direct result of following the manufacturer's operator's manual regarding initial bedding/running in and then ongoing maintenance. In today's world, this is also important for health and safety compliance.
Digga NZ specifies an oil change with Valvoline EPG ISO 320 mineral oil or the equivalent for their PDD to PD50 auger drives within the first 50 hours of moderate use or within the first 30 hours, if being used under severe operating conditions such as extended periods of operation, auguring, and boring in hard ground with ambient temperatures exceeding 40 degrees or below 0 degrees centigrade.
After the initial bedding/running in period, oil changes should then be carried out every 500 hours of moderate use or 300 hours if being used under severe operating conditions, in which case, a clean strip down and inspection is also recommended.
Utilising Digga NZ's specialised service department during the depths of winter to strip, power wash, and service the auger drive gearbox, fitting new bearings and seals, if required, with parts off the shelf, before filling with clean oil is the best solution to further years of reliable trouble-free use.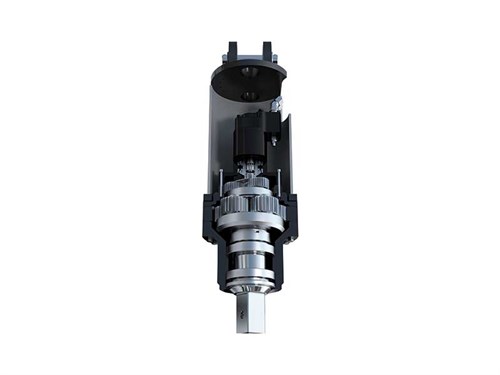 With more than 150 Digga auger drive units incorporating Digga's Australian-made planetary gearboxes in stock and all their augers manufactured in-house, Digga's extensive product range is designed and manufactured for the widest range of local conditions, providing quality, versatility, competitive pricing, and a New Zealand factory backed warranty.
About Digga
Established in 1981, Digga produces world-class planetary gearboxes for some of the world's leading earthmoving companies.
Today, Digga NZ employees staff at branches in Auckland, Nelson, Christchurch, and Gore, supporting customers throughout New Zealand and is further backed up with more than 200 staff in Australia.
With cutting edge auger drives and augers and more than 79 different attachments, including rammer rock breakers, bucket brooms, 4-in-1 buckets, slasha, mixa, spreada, kwik rips, trenchers, ramdrills, brooms, pallet forks, PneuVibe plate compactors, cold planers, little Digga, alloy ramps, kanga loaders, and an extensive range of wear and spare parts, Digga has the solution to all your needs to suit all excavator, skid steer, and tractor types.
For more details, call 0800 344 426 or visit their website here.
Keep up to date in the industry by signing up to Deals on Wheels' free newsletter or liking us on Facebook.