Quarry feature: Volvo's new series of hydraulic breakers
---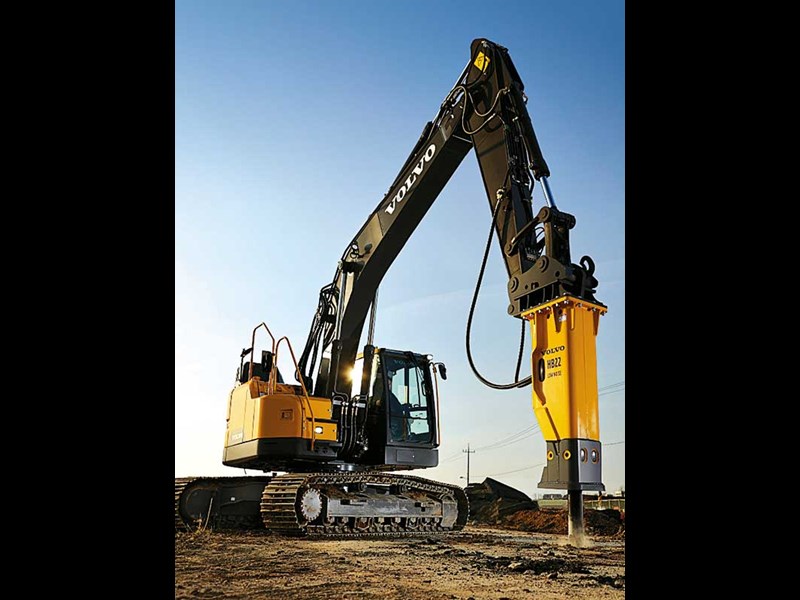 The new series of hydraulic breakers is said to provide consistent impact frequency

Durable, powerful, and easy-to-install breakers are the ideal partner for the toughest jobs in the mining, quarrying and construction, and utility segments
Volvo Construction Equipment's new series of hydraulic breakers for 1.5- to 70-tonne excavators is now available in New Zealand.
Volvo's compact range
The new series of hydraulic breakers for compact equipment is said to be durable enough for a wide range of applications and provide consistent impact frequency and power for greater productivity.
They are designed to penetrate a variety of materials and built to withstand harsh conditions and the toughest construction jobs.
The six breakers in Volvo Construction Equipment's HB02 to HB08 series will perfectly complement any compact excavator weighing under 10 tonnes, the company says.
Ranging in operating weight from 130 to 512kg, Volvo HB02 to HB08 breakers are well-matched to any compact machine and are optimised to their specific weights and hydraulic technology.
Tailored to Volvo quick couplers, the HB-Series makes attachment changes quick, simple, and safe, allowing operators to switch between applications with minimum effort.
Volvo's Medium/large range
The HB-Series breakers for medium- and large-sized machines have operating weights from 909 to 6031kg.
The 11 breakers in Volvo's HB14 to HB70 series work together in perfect harmony with any excavator up to 70 tonnes, delivering consistent power and breaking force, no matter the task at hand. 
The HB14 to HB70 breakers are self-greasing and encased in a fully sealed housing, which protects the power cell, prolongs their lifespan, and reduces noise.
Their hydraulic systems are protected from pressure spikes by large-capacity accumulators, which also serve to increase impact power.
For flexibility and increased productivity, the operator can adapt frequency to the application using the breaker's dual-speed control.
A cushion damper reduces noise and vibration back through the machine for greater operator comfort and safety as well as decreased risk of damage to the boom and arm.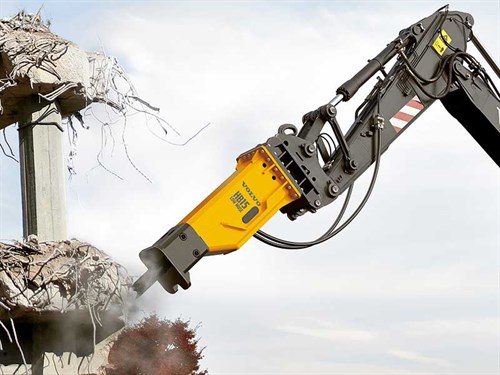 Anti-blank firing prevents the breaker from continuing to strike once the material has been completely penetrated.
The versatile HB-Series can also be adapted depending on the application with a variety of tools, including moils, pyramid moils, chisels, and blunts.
HB-Series breakers can be purchased in a comprehensive all-in-one package, which includes hydraulic hoses, breaker bracket, and breaker tools, so they can go to work right away, no matter whether they're being attached to new machines or integrated into an existing fleet. 
A full range of spare parts and work tools is available through the extensive Volvo parts network.
HB-Series breakers come with Volvo warranty and are backed by TransDiesel's extensive service network, providing peace of mind. 
For more details, contact TransDiesel on 0800 848 267 or visit transdiesel.com.
Keep up to date in the industry by signing up to Deals on Wheels' free newsletter or liking us on Facebook.