Porter Press Extra: Terex
---
The big Terex dump truck joins Porter Equipment's comprehensive machinery offering
Porter Equipment is certainly no stranger to big machinery. Its Hyundai wheel loader range stretches up into the 30-tonne bracket, while the mighty Hyundai R800LC-9 and R1200-9 crawler excavators, also distributed by the Waikato-headquartered company, weigh in at around 100 tonnes.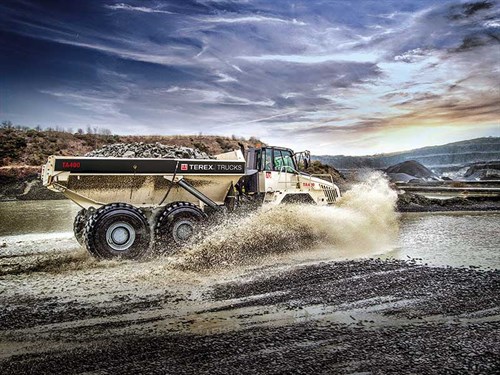 Then you have supersized crushing and screening gear from Sandvik as well as Madill machinery—manufacturers of some of the biggest and toughest forest machines available to the industry.
So, with a company like this in mind, Terex articulated dump trucks (ADTs) are an obvious addition to Porter Equipment's comprehensive roster.
Boasting heavy-duty reliability and heritage in equal measure, Terex ADTs have been a feature of road construction, quarrying, and mining enterprises in some of the world's toughest environments for decades.
Porter Group general manager, sales and marketing, Darren Ralph, says that the nameplate is already a familiar one in this corner of the globe.
"I think you'll find Terex ADTs in almost every corner of the country. They're visible alongside the many large-scale infrastructure projects happening around New Zealand now, and it's clear from the sort of work they undertake and the varied environments they're operating in that Terex machines are trusted by those who operate them," Darren says.
"Terex has been manufacturing rigid dump trucks for 60 years, and the company is the second-oldest manufacturer of ADTs in the world, so they boast a huge amount of pedigree on a global scale.
"Adding Terex to our stable makes perfect sense because it means we can offer our many clients here another powerful machine solution.
"For many operators in the earth-moving industry, we can now provide absolutely everything they need to get the job done, all under the one roof."
The TA300 and TA400 trucks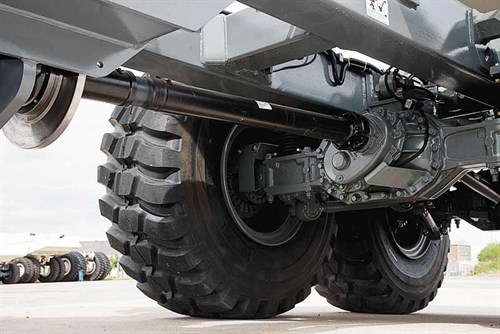 Porter Equipment will offer two models of Terex ADT, the TA300 and TA400 trucks, sporting 17.5m³ and 23.3m³ heaped material capacity in their respective tubs.
At nearly 10m long and 3m high, it's plain to see from the outset that these dump trucks, in their signature red, white, and black colours, are built for maximum capacity. And naturally, there is plenty of grunt under the hood to help achieve these aims.
Terex has moved its power train system to Scania engines. The new power plant has better fuel efficiency, which means fewer fuel stops, and it also meets tighter global emissions regulations. But with up to 444hp and 2100Nm of torque on tap (in the TA400), the driver is always going to have plenty of power at their disposal.
With heavy-duty load lugging of this nature, torque is key. The Scania DC13 six-cylinder in the TA400 has had a six percent increase in torque. This is evident in the really sludgy stuff, where a driver doesn't need to floor it out of the mud.
Keep the engine at around 1500rpm and the ADT will just 'walk' itself out. It's that kind of simplicity that has made Terex such a byword for productivity in some genuinely gnarly parts of the world.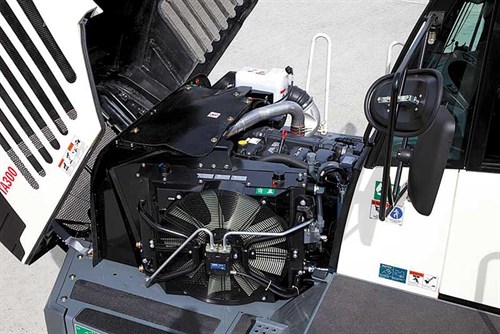 The auto-retard braking system has been simplified to be fully automatic in the TA400. The operator merely needs to lift a foot off the pedal and the retarder comes straight on, equating to a lot more control in a steep descent.
The system is adjustable through six different stages, so the driver can choose from very soft to very responsive.
Porter Equipment's North Island sales manager, Scott Briggs, says he has been hugely impressed with what he has seen of Terex and—load-carrying abilities aside—cites the efforts the manufacturer has gone to with regard to in-cab comfort as impressive.
"Terex is conscious of the fact an ADT operator might spend 12 hours plus in the cab, so they've put big efforts into reducing driver fatigue. That's great to see for us, as other brands in our lineup have the same philosophy," he says.
"The TA300 and TA400 cabs are ergonomically comfortable with adjustable air seats and grunty air-conditioning and heating systems. But Terex has also reduced the complexity of key tasks, so many of the controls are one-touch systems, meaning the driver can keep their eyes on the road and the surroundings without distraction."
What Terex customers should expect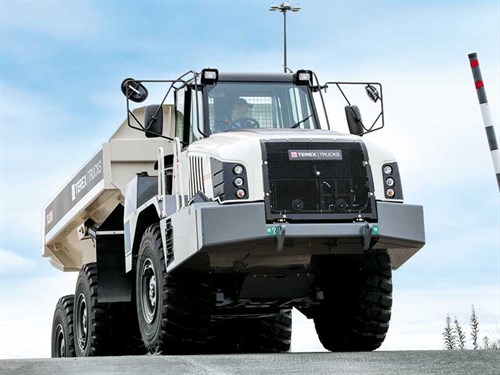 Scott says he and his Porter Equipment sales team are looking forward to meeting existing Terex customers ahead of the busy summer construction season.
Thanks to Porter Equipment's extensive national distribution network, Terex parts supply is set to improve greatly, ensuring ADT operators will receive the same high level of service Porter Equipment's other machinery customers already enjoy.
"Porters have worked hard over the years to establish a solid customer support system and, machinery aside, it's probably what Porters is known for," Scott continues.
"We're aiming to offer that same level of in-field support to Terex customers, many of whom are already operating other machinery from our range.
The commonality of parts in Terex TA300 and TA400 ADTs, combined with our ability to get any part wherever it's needed in the country quickly, as well as carry out routine servicing in a manner that suits the individual customer, means we're looking forward to forming solid working relationships with Terex operators everywhere.
"These machines have been built to work in every environment known to man, so we're very excited to be putting our name behind them."
Keep up to date in the industry by signing up to Deals on Wheels' free newsletter or liking us on Facebook.