Porter Press Extra: Frews Contracting
---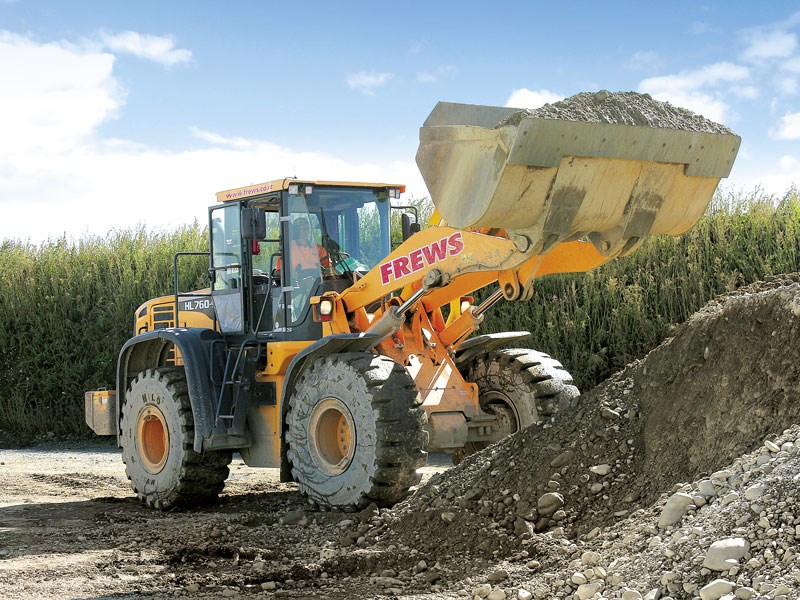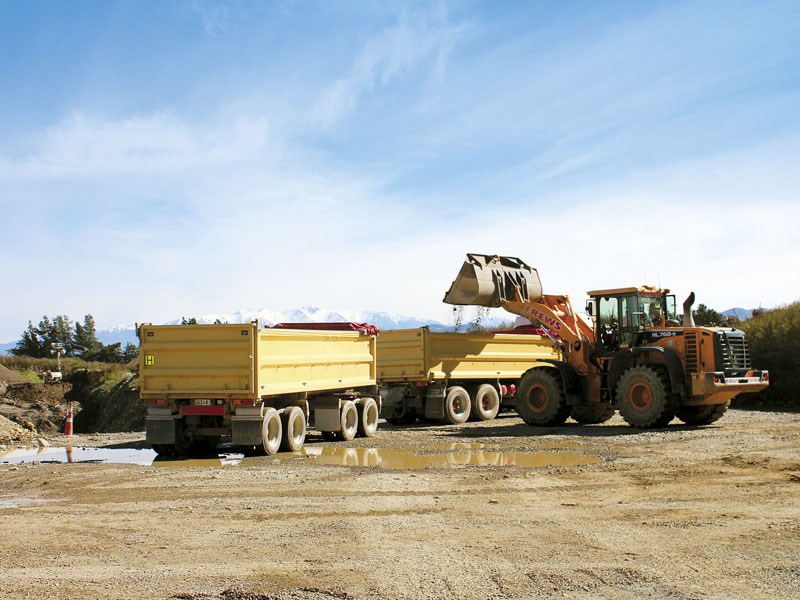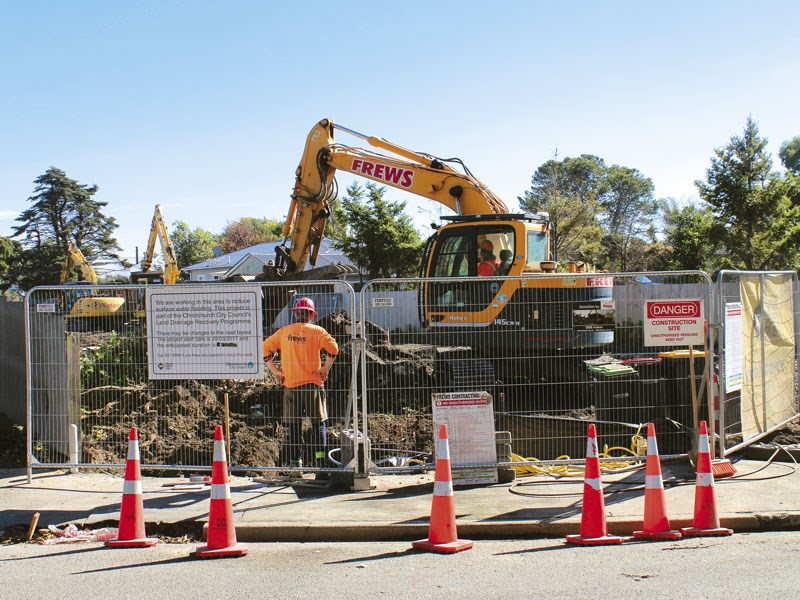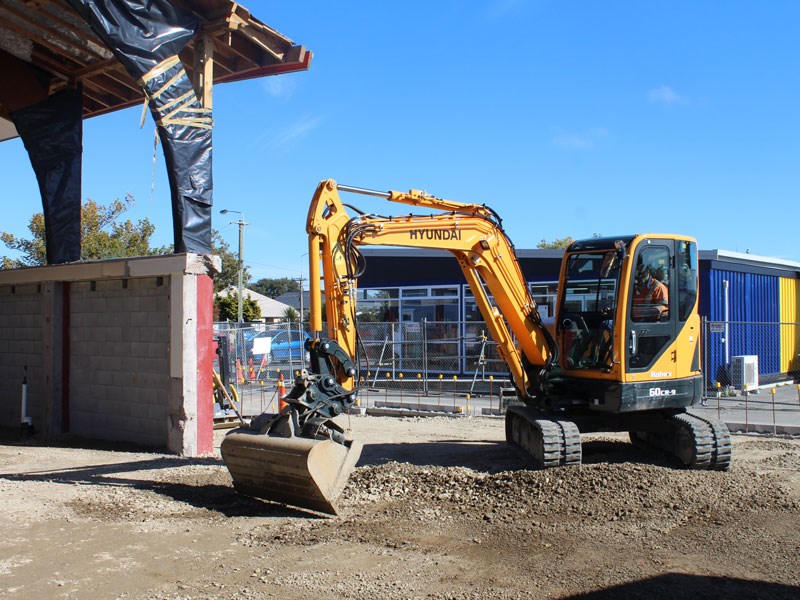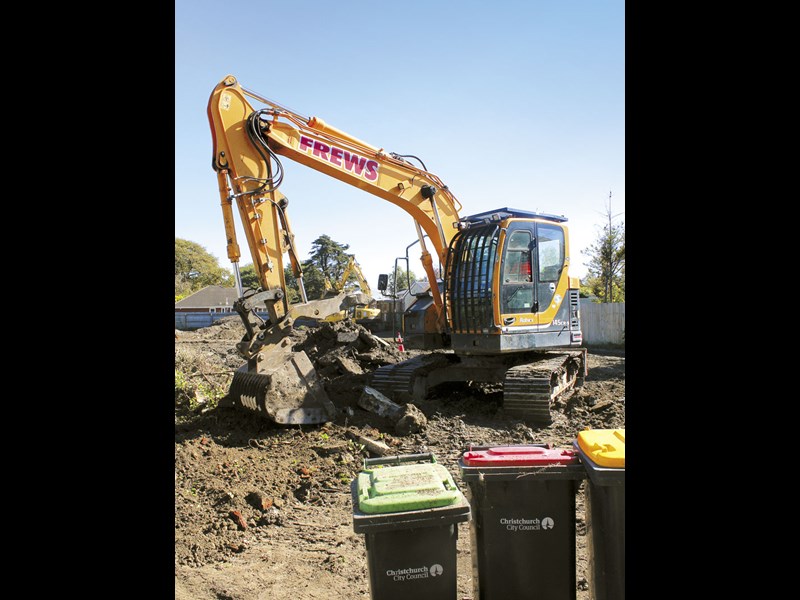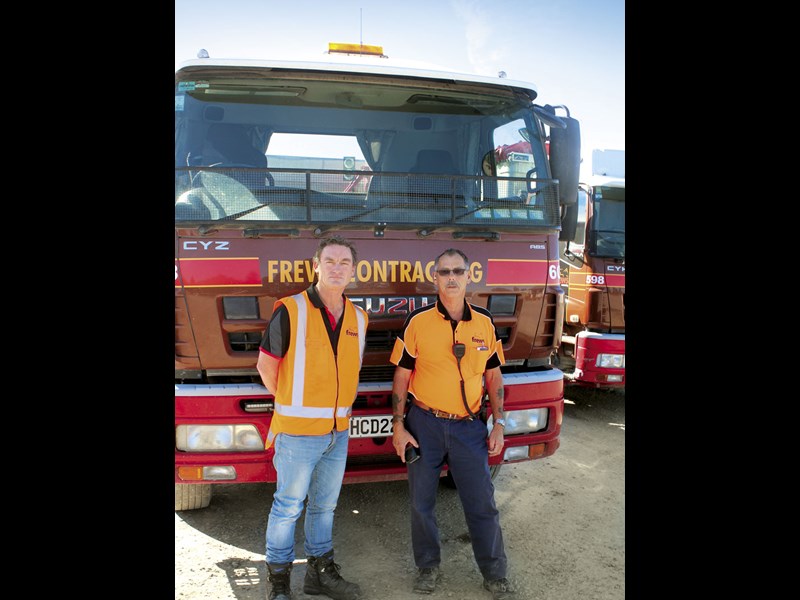 Brendan Tweedie with Frews' transport manager Barry Taylor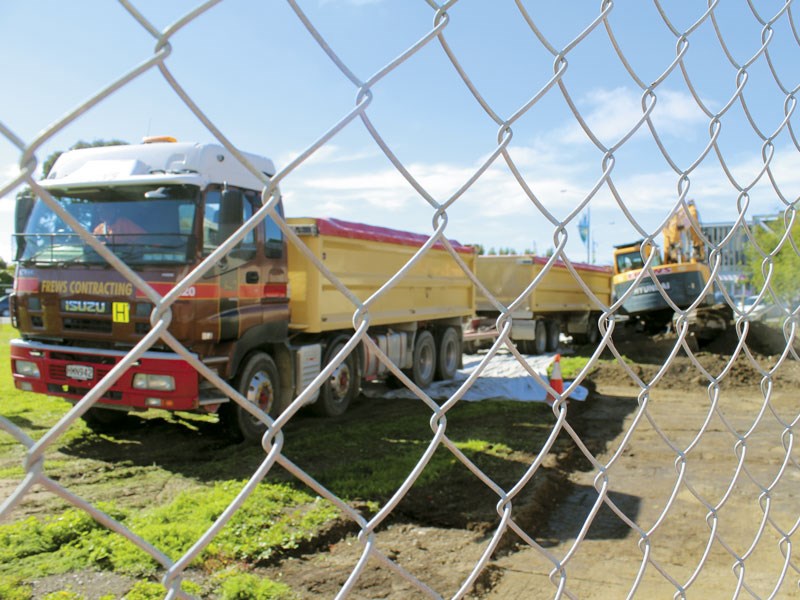 Frews Contracting is one of the oldest and most experienced contractors in the South Island. Deals on Wheels caught up with the Christchurch-based team to find out more about their business.
You know a business is doing something right when they're coming up to 100 years in business. Established in 1921, Frews Contracting is a third generation family-owned civil contracting business. From their early days as a demolition business, Frews has expanded to provide services around ground remediation,
site-works, bulk haulage, landscaping, car parks and driveways, as well as trenching, irrigation and—more recently—quarrying.
Frews are also experts in material processing and recycling. "This side of the business came about through a need to process our own material," explains director Hamish Frew. "We now process a range of construction materials at our quarries including hard-fill, concrete, wood, and soil."
The business is currently developing a new quarry near Christchurch Airport. "The quarry has taken about three years to get through the consent and development stage," Hamish explains. "It's a great location and the site should last for around 15 years."
Although most contracts last a few months, some jobs can keep the team busy for a lot longer. The business recently finished a large project at the new Mitre 10 Mega site in Papanui, formerly the Sanitarium Marmite factory. With a site footprint of around 11,000m2, the project took around a year to complete.
Frews has also been heavily involved with the Southern Response earthquake rebuild work over the past five years, particularly red and green zone residential demolition. Hamish explains that in that time, the business has demolished around 1400 properties—that's around 15 every week.
At any one time, Frews has around 20 demo, remediation, or civil projects on the go. So it goes without saying that maintaining a fleet of modern excavators, loaders, and trucks is vital to the success of the business. "We've been dealing with Porters now for around 20 years and we have a great relationship with Chris, Mike, and the team at Porter Equipment here in Canterbury," Hamish says.
"Although we provide numerous different services to a number of clients throughout the Canterbury region, our goal for every client is to take their pain away—to provide solutions," says civil operations manager Brendan Tweedie. "And to do that, we need reliable gear that gets the job done properly the first time."
The business has recently taken delivery of a new Hyundai R145CR-9 and an R60CR-9 from Porters, which are being used on a civil project at the new Salvation Army site in Linwood.
"The R145CR-9s are our main tool in demo and dig-out projects," Hamish says. "We had five R145CR-9s on the Southern Response work for a long time. They're basically our bread-and-butter machine."
The redesigned hydraulic system of Hyundai's Dash 9 Series excavators makes operating smoother and faster with improved controllability. Operators can set their own preferences for boom or swing priority, power mode selection, and optional work tools. The 9 Series excavators are also engineered to be extremely fuel-efficient, a key feature for a business such as Frews. Hamish explains that Hyundai is Frews' main brand of equipment.
"Our decision to use Hyundai is about value for money rather than cost. We've found Hyundai to deliver on efficiency and durability. They also offer good resale value when it comes time to shift them on.
"Porters are very good at helping us get rid of gear too, and that's important because buying gear isn't actually that hard but moving it on when you need to can be. And the Porters team here in Christchurch make that really easy."
Another current project is the removal of contaminated waste from the QEII Recreation and Sport Centre. The site was found to have asbestos-containing material during the demolition of QEII Stadium in 2012. Work began on the project in November last year and is expected to continue for several more months.
Contaminated waste is taken to another of Frew's quarries in Hororata. Key to
the quarry's operation are the Hyundai HL770-9 and HL760-9 wheel loaders from Porter Group.
"The loaders are one of our biggest investments and provide us with really good value," Brendan says. "They shift really big loads, which means greater efficiency, and they're very durable, solid machines."
Features such as enhanced axles, self-adjusting brakes, a load-sensing hydraulic system make the 9 Series loader fast, smooth and easy for operators to control.
"Porters are very good to deal with," says Hamish. "They don't try and sell you something you don't need, but when you're ready to buy new gear they make it very easy and get it sorted quickly."
With just four years until their 100th anniversary, Frews is looking forward to another busy year ahead as Christchurch continues to rebuild.
"It's a great place to live and work," Brendan says. "The team here are very passionate about doing the very best job possible for the betterment of the region we all love."
Keep up to date in the industry by signing up to Deals on Wheels' free newsletter or liking us on Facebook.