Porter Press Extra: MWN Civil
---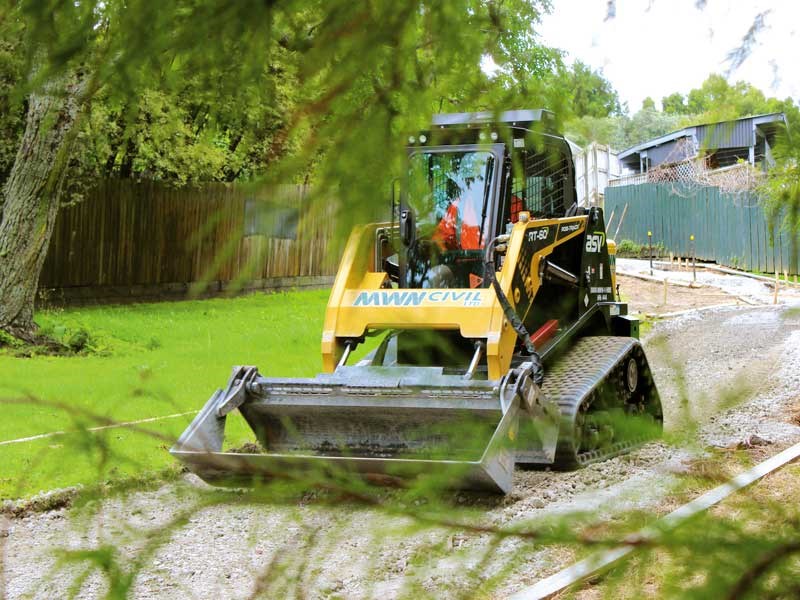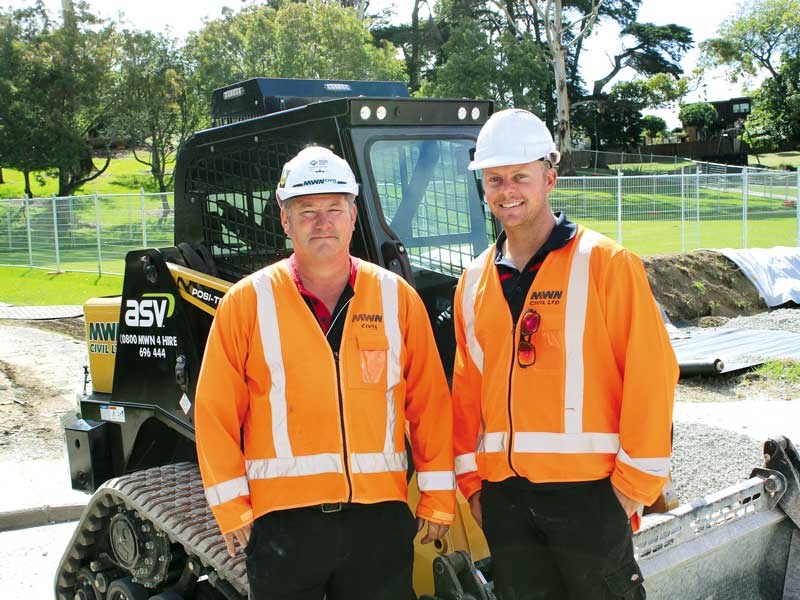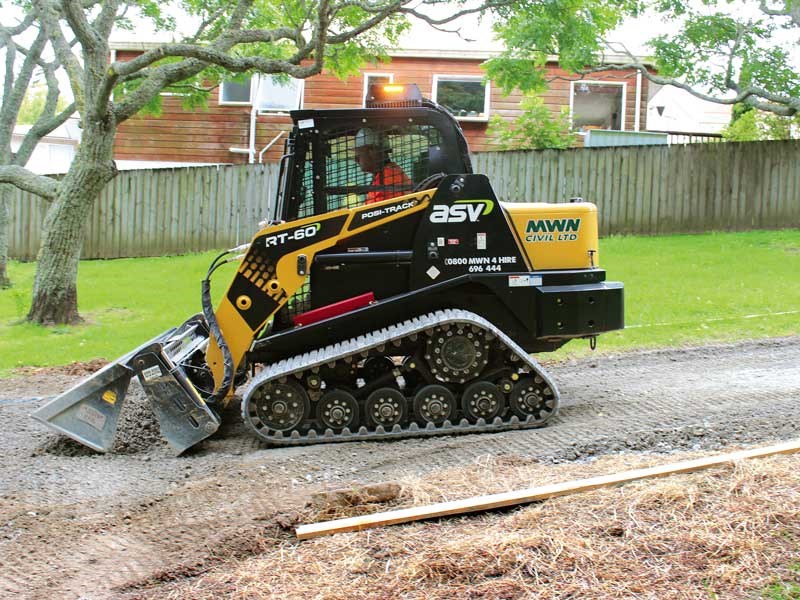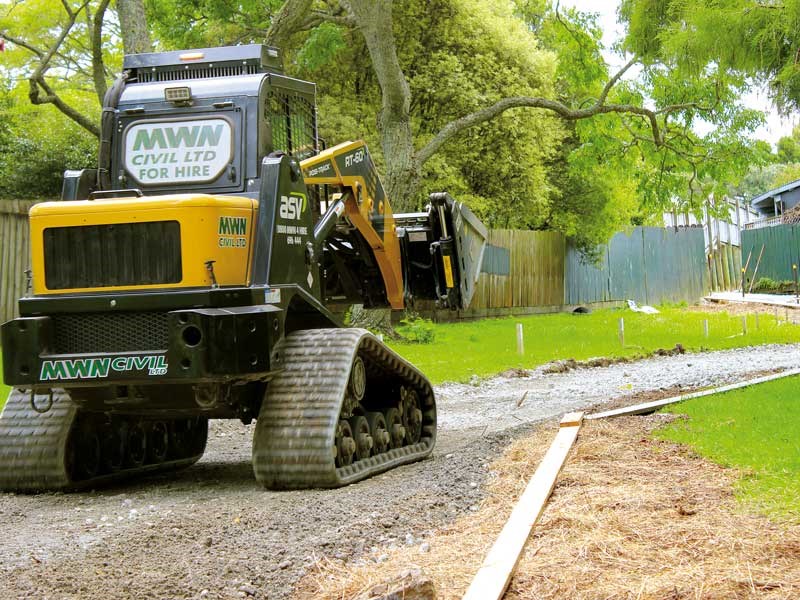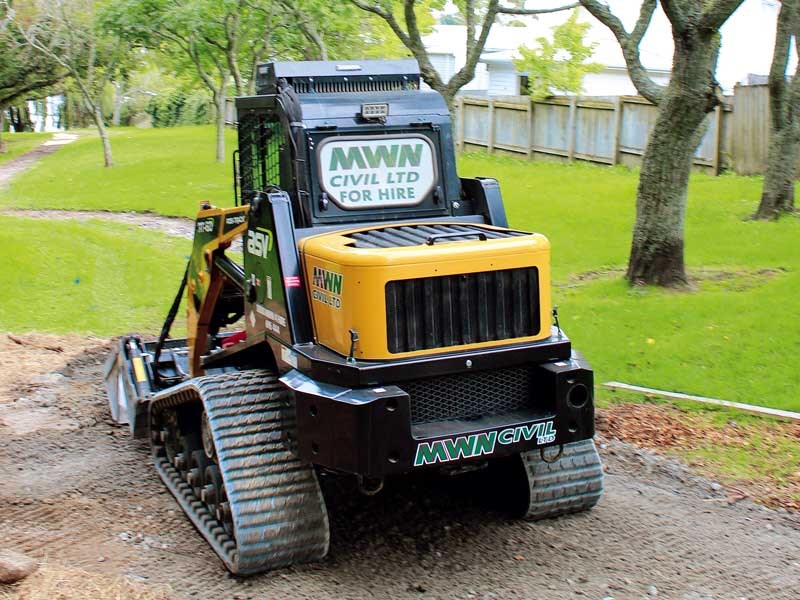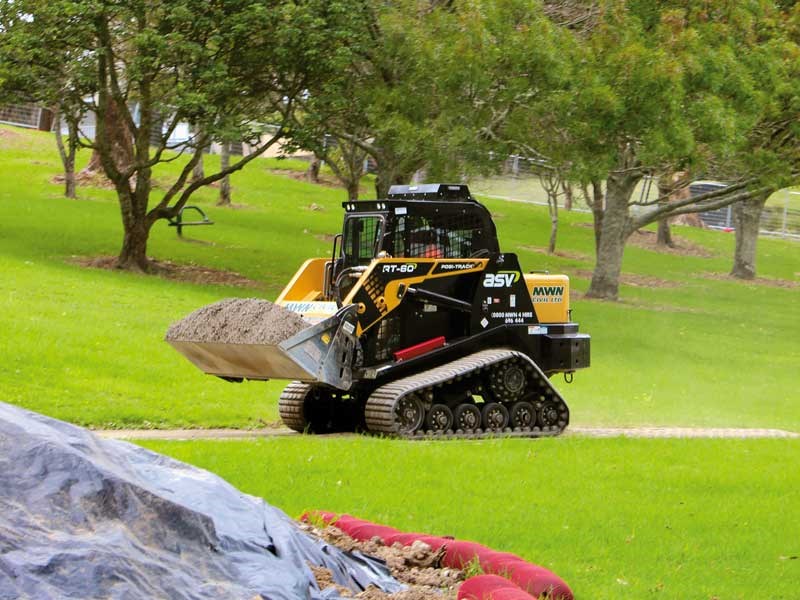 DOW checks out MWN Civil and their ASV compact track loader
This diminutive machine is actually quite a departure for MWN Civil. The ASV compact track loader is, in fact, the first earthmoving machine that isn't an excavator purchase for MWN Civil director Mark Neilson. 
But just three weeks into ownership, he reckons he can see room for more of them in his busy machine fleet.
As a sub-contractor to Heb Construction working in suburban Auckland on part of the Auckland Council's ongoing public park rejuvenation project, MWN Civil is doing what it does best: completing urban earthworks in a timely fashion with real attention to detail. And the ASV compact track loader is helping the team achieve results.
"In a sensitive area like where we're working now, the ASV is fantastic,"
Mark says. "We're working among trees in a very confined space, so we have a couple of factors restricting our machine movements that we need to be aware of. Not only do we have to be cautious around trees in this area, we also have to be careful not to move across tree roots.
"The ASV is so useable in this regard because it is light and manoeuvrable and isn't invasive when moving across soft ground. I couldn't take an excavator up the back of this parkland where we're currently working, so the track loader has become a vital tool."
Another factor in the ASV's favour is the speed with which it can travel across uneven terrain.
Moving at speed is something the ASV's operator, Pete Bennett, is used to: he drives the MWN Civil-sponsored ute in the SsangYong Actyon Ute Racing series and, at the time of writing, is sitting in seventh place in the championship (oh, and before we move on, it gets better still: Pete's fiancé Alexandra Whitley is also a SsangYong ute racer).
At the job site, though, it's safety first for Pete. He reckons the ASV is the perfect weapon off the tarmac because speed aside, it is also remarkably stable.
"We don't have the luxury of a stockpile up at the back of the park we're working on, so I am taking material up a path of about 80m and bringing spoil back. The rejuvenation work we're doing here takes place in stages to try and lessen the impact on local residents, so this is a very time-sensitive project. The fact the ASV can move material around so quickly helps us stay on track.
"It's smooth across the ground and wet grass doesn't have any impact on it. It's also very stable with a full bucket; there's no bouncing and the ruggedised rubber tracks offer heaps of grip.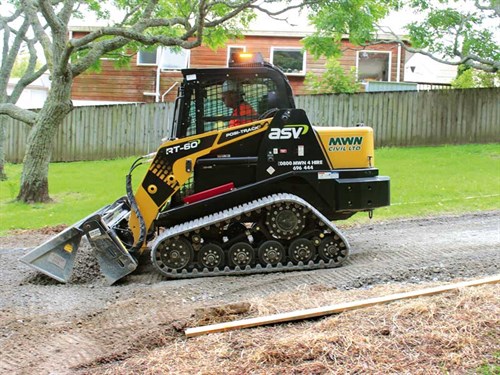 "Until recently, I was working with a company in Australia that specialised in hard-to-access slashing. We had an ASV over there—a larger RT-120 model—and it was just incredibly stable on some pretty extreme terrain.
"We would routinely be working on 45 degree slopes with a six-foot hydraulic slasher attached to the front of the track loader; it was the sort of environment most digger drivers wouldn't be keen to venture into, but we wouldn't hesitate to put the ASV in there," Pete says.
MWN Civil opted for a mid-range ASV RT-60, which weighs in at a shade over three tonnes and sports a standard-sized bucket, with a 60hp four-cylinder turbo diesel providing power under its easy-to-access engine cover. Mark says he also has a broom bucket and a harley rake on order through ASV distributor Porter Equipment; crucial attachments in suburban areas where continual clean-ups and dust mitigation are primary operating requirements.
Mark says Porter Equipment has been an excellent machine supplier over the years, offering great backup support and easy-to-arrange solutions, whether it be for new or hired plant.
"Porter Equipment's Auckland area rep, Paul Gorrie, has been fantastic. Nothing is too much bother and he's always quick to pick up the phone," Mark says.
"It's that kind of service that makes it easy to go back to Porter Equipment whenever we need something."
Mark says that between Porter Equipment, Porter Hire, and Porter Finance, MWN Civil utilises all parts of the Porter Group service offering.
"They look after us really well, so I wouldn't look to go anywhere else," he says.
And in saying Mark usually buys excavators when a new piece of kit is required for MWN Civil's fleet, he is also a Porter Equipment customer in this regard, relying on the compact muscle of the Airman AX mini excavator range.
"I absolutely love Airman machines; they're perfect for the sort of urban work we predominantly undertake. We've purchased around 18 Airman mini diggers over the last 12 years, and I think I'm right in saying we run the biggest Airman fleet in the country, for a medium-scale operator!" he laughs.
With 32 staff on board and a new satellite yard just opened at Hampton Downs to look after activities south of the Bombay Hills, MWN Civil is certainly one heck of a busy company. But having a clever, compact kit such as the ASV track loader on the fleet proves success isn't always measured simply by size.
Keep up to date in the industry by signing up to Deals on Wheels' free newsletter or liking us on Facebook.