Cover story: ASV RT120 compact loader
---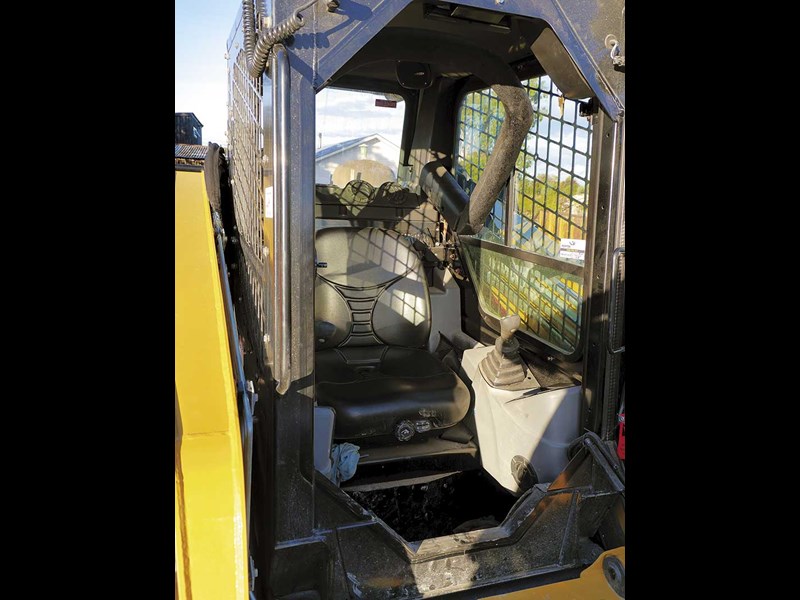 The ASV compact loader cab is fully sealed and pressurised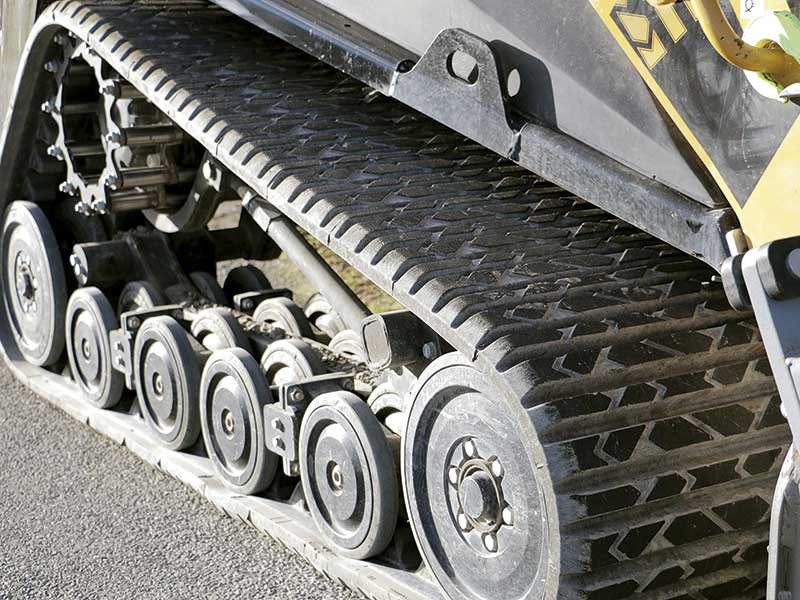 The ASV compact loader track pressure is said to be less than a human male walking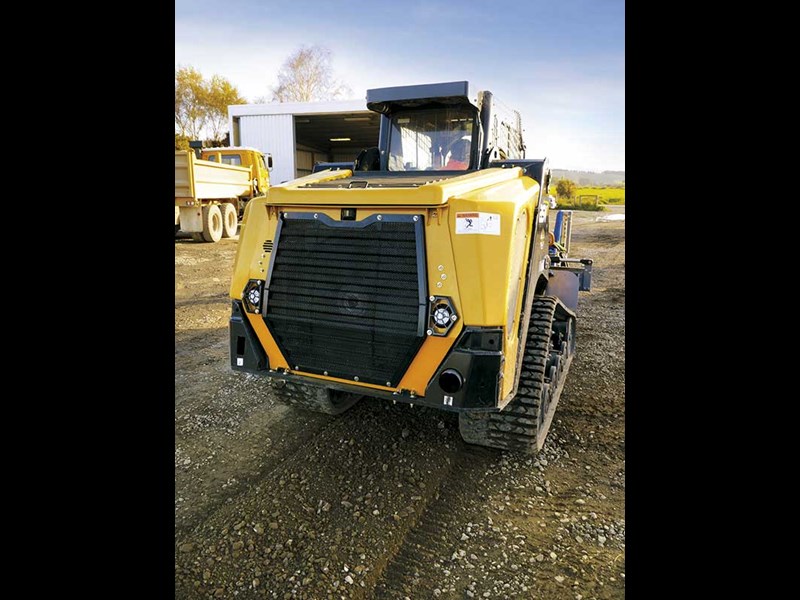 The ASV RT120 has a power output similar to a 15-tonne excavator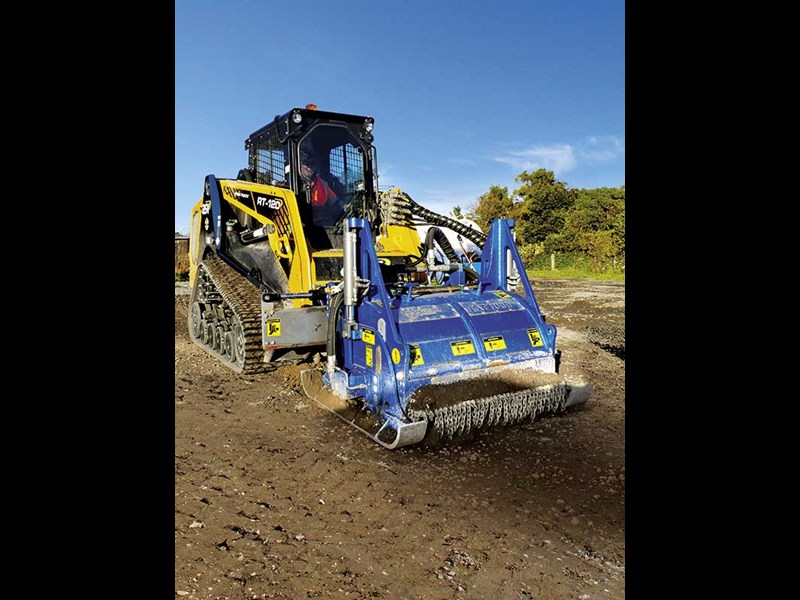 Deals on Wheels checks out the recently acquired ASV RT120 compact loader by Fissenden Brothers Ltd
The reason we called in on Kaikoura-based Fissenden Brothers was to look at their recently acquired ASV RT120 compact track loader purchased from Porter Equipment. The RT120 has been exclusively set up to run a Schibeci ST1000 attachment and is being used for asphalt milling and road stabilisation work.
At 1000mm wide and with a maximum cutting depth of 220mm, the Schibeci mill requires some serious power to operate efficiently.
"I actually ordered this two weeks after the quake," Richard says.
"It probably would have been sooner, but we wanted to make sure we had a machine with enough power to run the mill."
All things considered, and watching the machine run some test lines in Richard's yard, one would have to say they've got things pretty much spot on.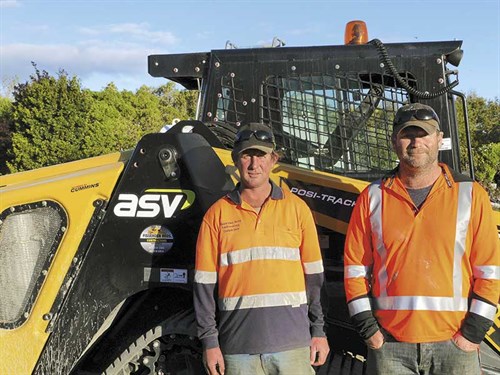 Cleverly, the model number on ASV compact track loaders denote their horsepower rating, so in this case, the RT120 outputs 120hp (89.5kW). Just for a comparison, one would expect to find an engine of this size on a 15-tonne excavator, so it's a good indication of the power on hand.
Richard says the ASV RT120 has milled more than 8000sqm of pavement since arriving four months ago.
"We find the tracks leave a better indent on the ground as opposed to wheels on a skid steer," Richard says.
"It doesn't leave as much of a mess on the patch we're working on, so it's quicker and better for an end result."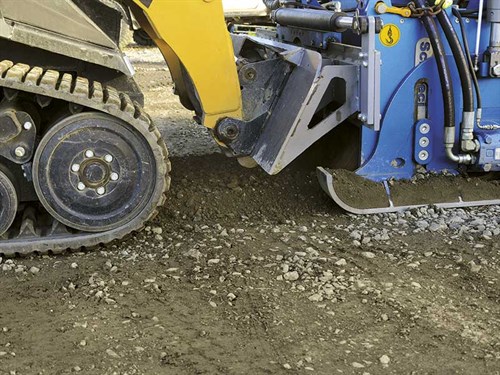 Even with its solid construction and an operating weight of 5110kg, the ASV RT120 exerts just more than 30kPA ground pressure when at work. Using another comparison, an adult human male is said to exert something like 55kPA when walking.
With the increased workload in the area, Richard has placed an order for a second ASV skidsteer loader. The new machine will be fitted with a rotary broom and also used for pavement rehabilitation work.
"Based on the results with the RT120 and the great service we have been getting from Porter Equipment, we decided to go ahead and purchase another machine," he says.
Richard says the decision to purchase ASV wasn't his alone, and company foreman Steve Giles had a strong influence on the requirements for getting effective results when reinstating damaged roads.
"Steve's experience in this type of work was key for us obtaining the right equipment.
He's being doing it for many years, prior to joining us, and with that knowledge, we were able to identify the right gear for the work ahead," Richard says. Who knows what lies ahead in the future for Fissenden Brothers Contracting.
ASV RT120 compact loader specifications
Weight: 5110kg
Ground pressure: 30.3kPa
Engine: Cummins QSF3.8
Power: 89.4kW (120hp) @2800rpm
Length of track on ground: 1803mm
Track width standard: 457mm
Cab: Sealed and pressurised
See the full version of this article in Deals on Wheels #286, on sale 22 May 2017.
Keep up to date in the industry by signing up to Deals on Wheels' free newsletter or liking us on Facebook.