Product feature: MIMICO's Metso mobile screens
---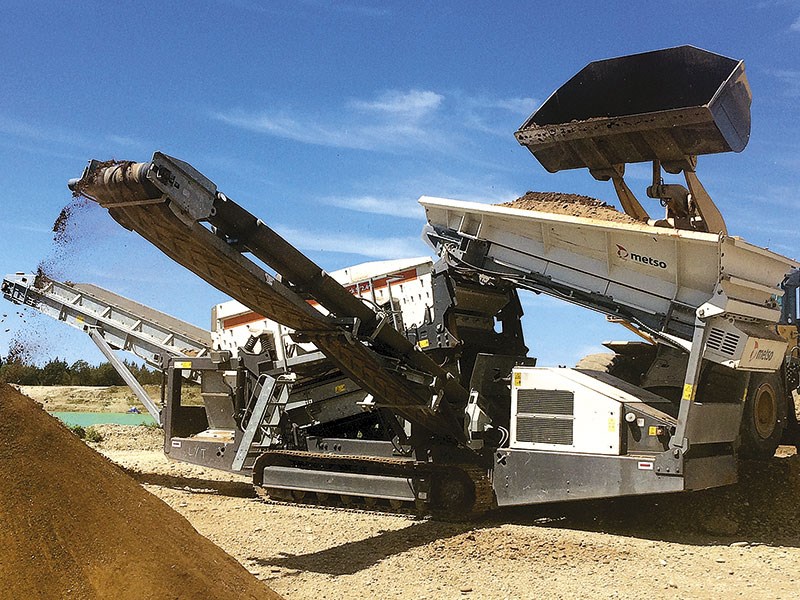 MIMICO's range of Metso mobile screens for your mobile screening solutions
Need a superior mobile screening solution? MIMICO believes their range of Metso mobile screens is the answer.
A high level of engineering, together with persistent quality testing, ensures that each Lokotrack runs 24 hours a day, 365 days a year. They will help contractors and quarry operators increase their productivity and profits.
Metso's ST2.4 mobile scalping screen combines high capacity with clean, accurate end products from all feed materials. Garth Taylor, MIMICO's crushing and screening business manager, says the ST2.4 is ideally suited to tough screening applications.
"From pit-run scalping to topsoil applications, the ST2.4 is a versatile production tool," he says. "The ST2.4 offers the lowest cost per tonne produced in the size class through improved fuel economy, high capacity, and low operating costs.
"It also sets a new standard in terms of set-up time. All that is required to transform the screen from transport to operating position is to unfold the conveyors, set the screen angle, and raise the feeder up hydraulically."
Metso's ST3.5 mobile finish screen is designed with compact dimensions, high capacity, and quality components.
"The standard ST3.5 two-deck Lokotrack is capable of producing two-sized fractions and, depending on the application, an optional two-deck vibrating grid can be installed to get three fraction sizes," Garth explains.
The high-capacity two-bearing two-deck screen box of the ST3.5 is equipped with interchangeable screen meshes, which minimises customer stock holding costs.
The Lokotrack ST3.5 is designed to achieve the lowest sustainable cost per tonne and it has unmatched efficiency and capacity in its size class.
"Features such as a hydraulic feed hopper tipping grid, adjustable screen angle, and high-efficiency screen box make the ST3.5 ideal for finish screening tasks.
"Screening sealing chip, concrete aggregates, sand, compost, and topsoil
are ideal applications for the ST3.5 mobile screen."
MIMICO is the New Zealand distributor of Metso mobile screening equipment and believes they have the answer for businesses seeking solutions.
Metso knows the only real measure of their worth is in the results their equipment delivers to their customers. Metso's expertise is rooted in more than a century of experience that today provides their customers with an unparalleled knowledge base and rock-solid financial resources, plus the engineering know-how, innovative technologies, and worldwide locations to ensure their crushing and screening operations will profit.
Each Metso Lokotrack is built to last for decades. In fact, the first Lokotrack built in 1985 is still in everyday use. Premium-quality Metso components help guarantee that
every Lokotrack runs smoothly, efficiently, and safely. By choosing the original Lokotrack, operators can guarantee that their operations—and profit—stay up and
running. Uninterrupted.
Keep up to date in the industry by signing up to Deals on Wheels' free newsletter or liking us on Facebook.