ASV RT-60 review
---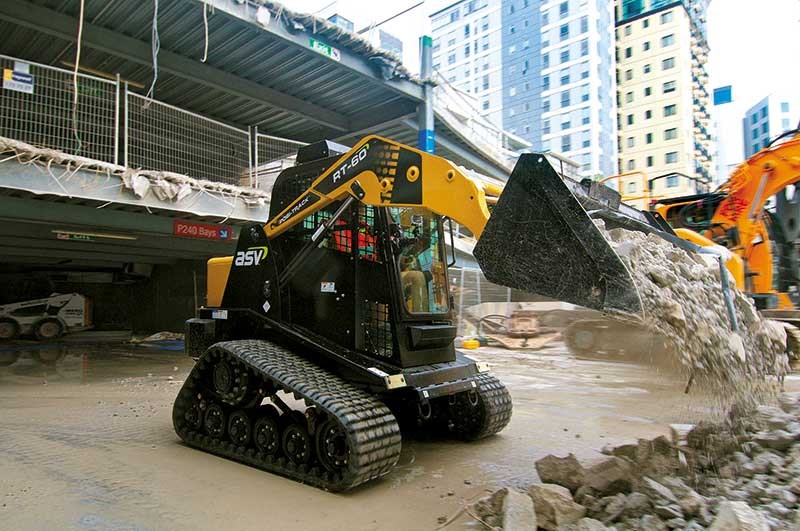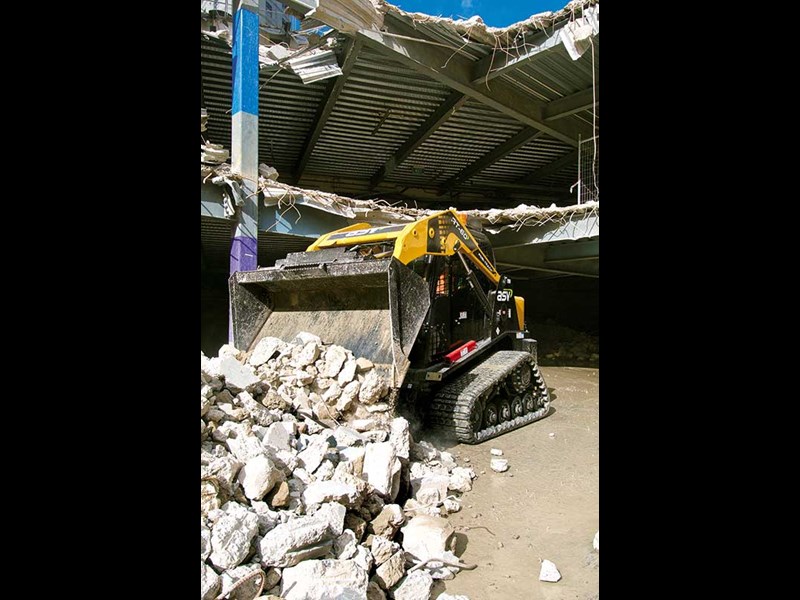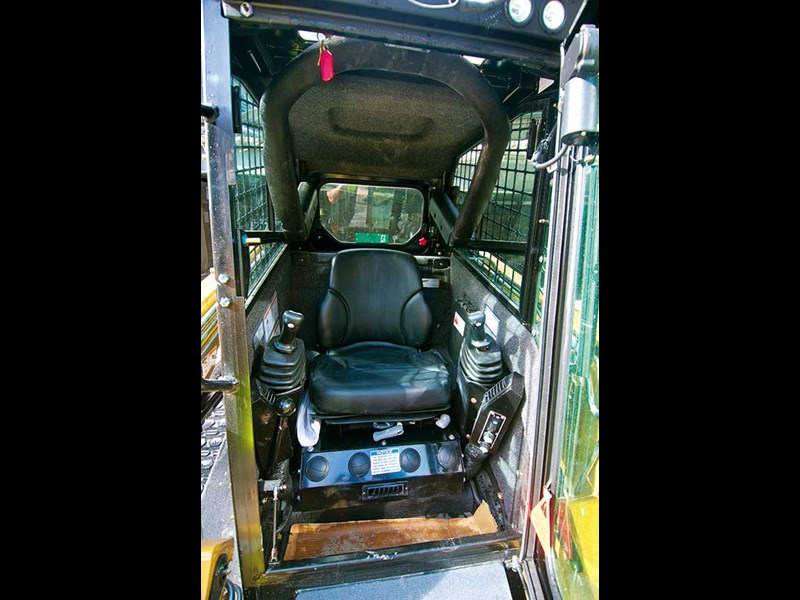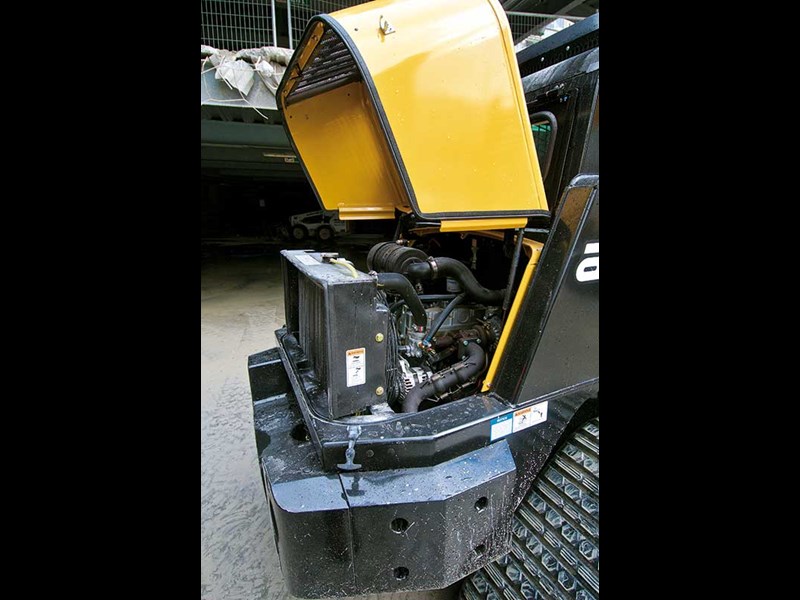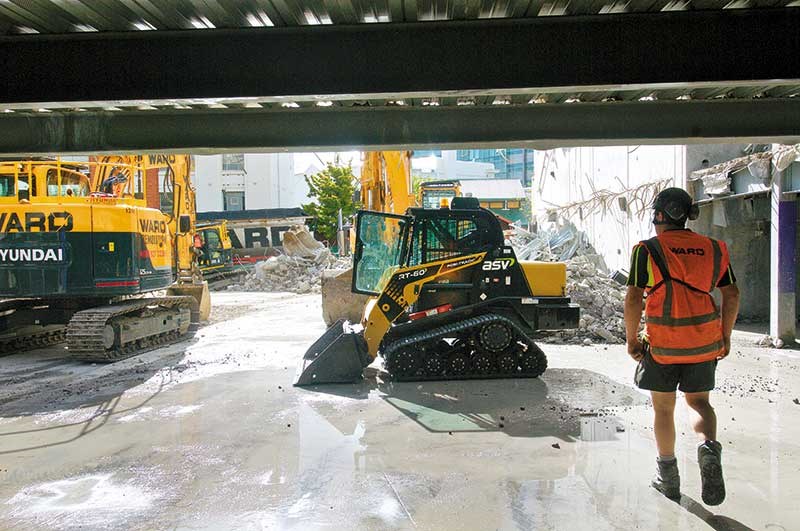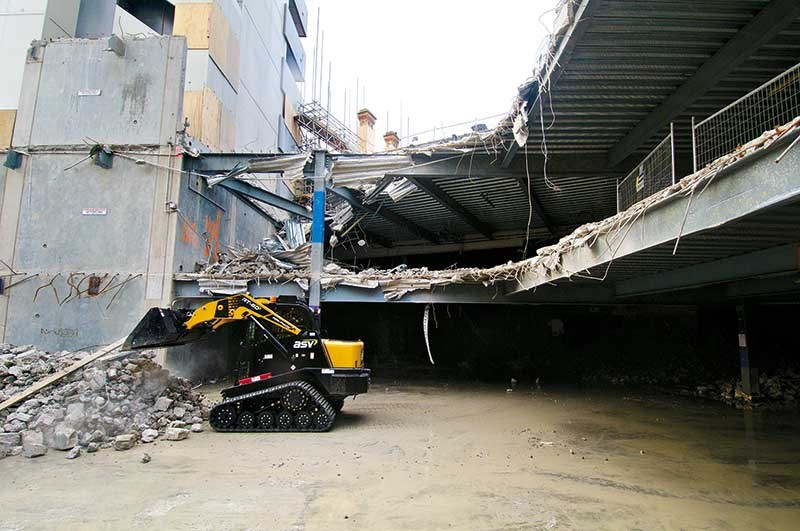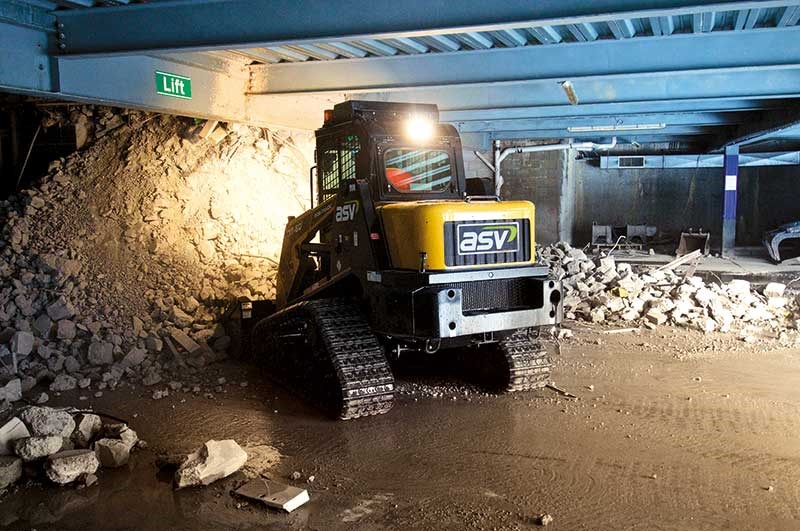 It might be one of the smaller machines Ward Demolition runs on its heavy-duty machine fleet, but the ASV RT-60 sure packs a punch in some extreme conditions, regardless of its diminutive dimensions.
Dalton Ward from Ward Demolition finds himself at the controls of all manner of machines day in, day out as the multi-faceted Auckland-headquartered company tackles a host of large-scale—and often high profile—demolition projects.
Currently, Dalton and the Ward Demolition team are nearing the end of the deconstruction of the Downtown Shopping Centre right in the heart of Auckland's CBD—a huge and highly complex job on reclaimed land, which will see the 1970s-era mall removed to make way for Precinct Properties' brand new Commercial Bay business and retail hub.
Working inside the ex-shopping mall on suspended floors isn't the domain of big machines. While Dalton and his team work the high-reach excavator outside, inside the multi-level mall, skid steers and the likes of ASV's RT-60 track loader are—a bit like busy worker ants—the miniature kings of the worksite.
"The ASV has been exceptional to have on the fleet," says Dalton. "We've shifted a couple of hundred tons of rubbish with it at Downtown, and honestly, it has blown us all away with its capabilities. It has a heap of grunt and thanks to the two-speed drive system on the trigger—that I reckon is probably one of its key features—it is fast to use, which really allows us to get the most out of it."
The ASV runs at up to a maximum of 17km/h on tracks constructed of the rubber compound with embedded co-polymer cords for extra structural strength.
Working on suspended floors means that the ASV RT-60 is well-suited here, what with its 3143kg operating weight. But as Dalton points out, inside the shopping mall those rubber compound crawler tracks are surprisingly crucial in other ways.
"The tracks provide a real point of difference for the ASV. With our wheeled skid steer machines, we're constantly looking out for low traction issues where dirt and muck make working on, what are tiled floors, a lot harder. Trying to shove a big pile of debris with wheels on this type of surface isn't easy, but the ASV doesn't even notice; it just powers ahead, thanks to its tracks."
It might feature a compact footprint ideally suited to confined work such as Ward Demolition's current urban projects, but the ASV RT-60 still features a tipping load of 2463kg and a powerful 44.7kW (60hp) four-cylinder turbo diesel engine.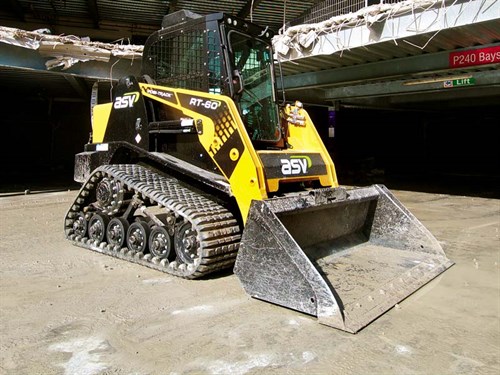 Other models of ASV track loader are available through New Zealand distributor Porter Equipment including a smaller ASV RT-30 and larger RT-75 and RT-120 machines (weighing in at 3.4- and 4.5-tonnes respectively). There is also a dedicated forestry-spec version of the RT-120 available.
Dalton says that should more multi-level project work, such as that which the company has been engaged in, come along in the near future, he would probably go for an ASV RT-120 to supplement the RT-60 ("And our forecasting suggests it will," he says).
Befitting such a flexible range of machines, ASV offers a wide variety of attachments for the ASV RT-60 too including a backhoe, stump grinder, trencher, auger drive, rotary broom, dozer blade, and a variety of buckets.
If the ASV itself features plenty of pushing power four floors up in a rapidly disappearing ex-retail structure, then Dalton reckons the premiere pulling power of distributor Porter Equipment is second-to-none as well.
"We've been customers of theirs for a long while now, and they've always been great to deal with. You need some horsepower behind brands you trust to get work done. Otherwise, it is far too much of a risk to invest in them.
"Porter Equipment offers great support regardless of where our gear is; good technical back-up all 'round, which is handy when you're working to tight project deadlines," he says.
Dalton admits that demolition machines get bruised on the job; there's no way around it, and the ASV is no exception. Machinery only looks pristine for a few days considering the sort of working week Ward Demolition encounters, so ensuring the gear works as expected is crucial despite the environment it's operating in.
"I'll be honest. In the couple of months we've had the ASV, it has already had a bit of a beating," says Dalton. "But it has already paid for itself twice over too. It's that good. It could sit idle for a couple of months now, and it wouldn't matter. It's ours and we will use it again at the first opportunity, you can be sure of that."
Keep up to date in the industry by signing up to Deals on Wheels' free newsletter or liking us on Facebook.