Review: Rototilt tiltrotor excavator attachment
---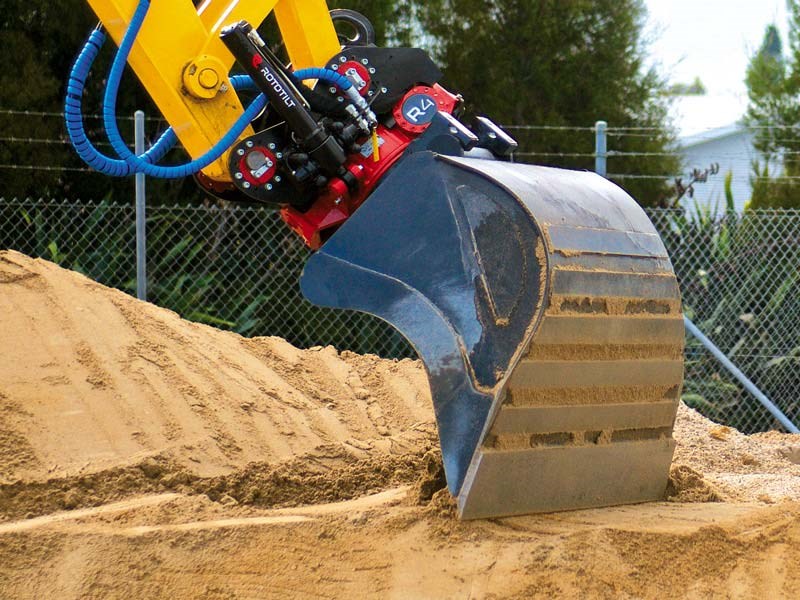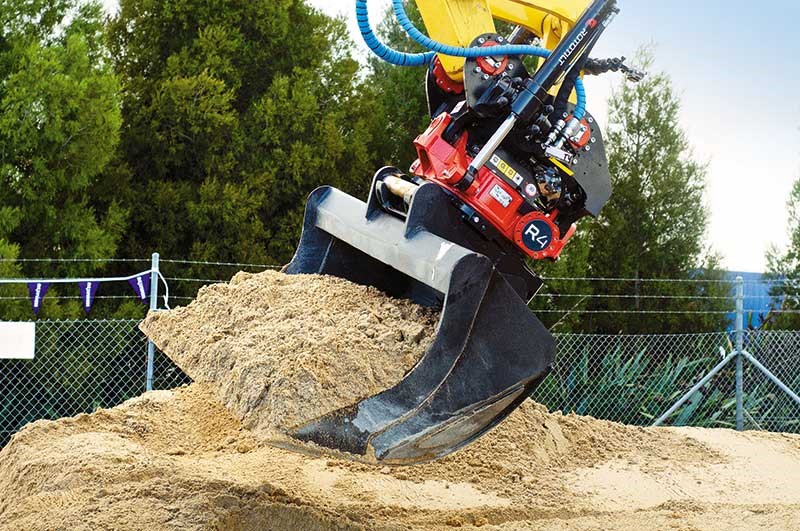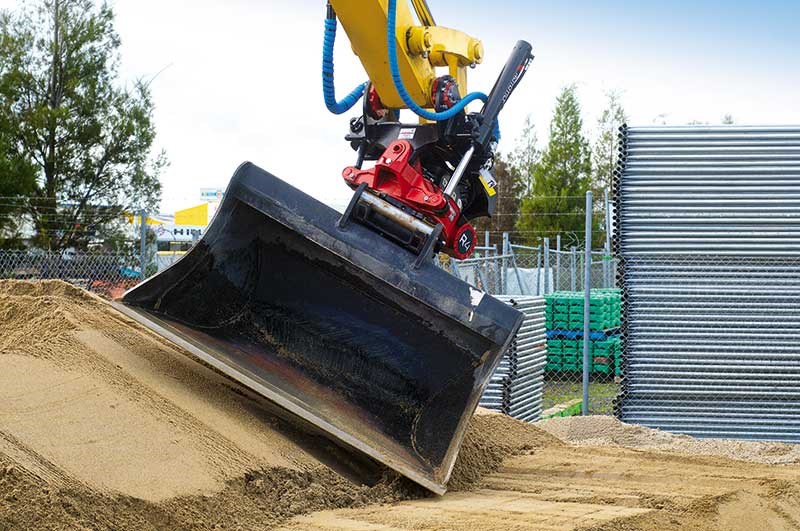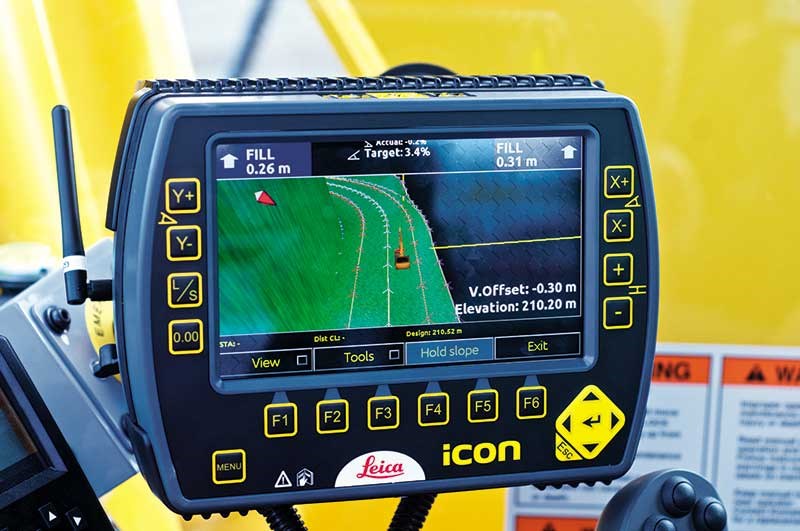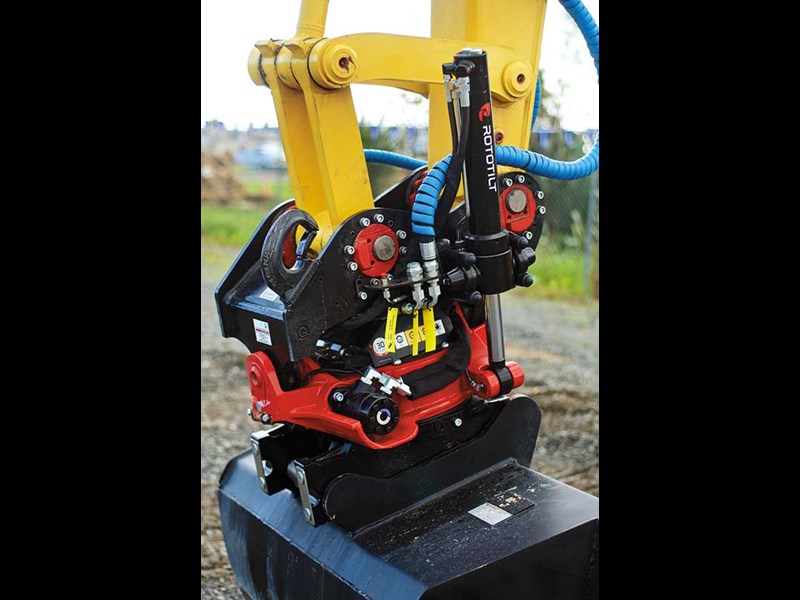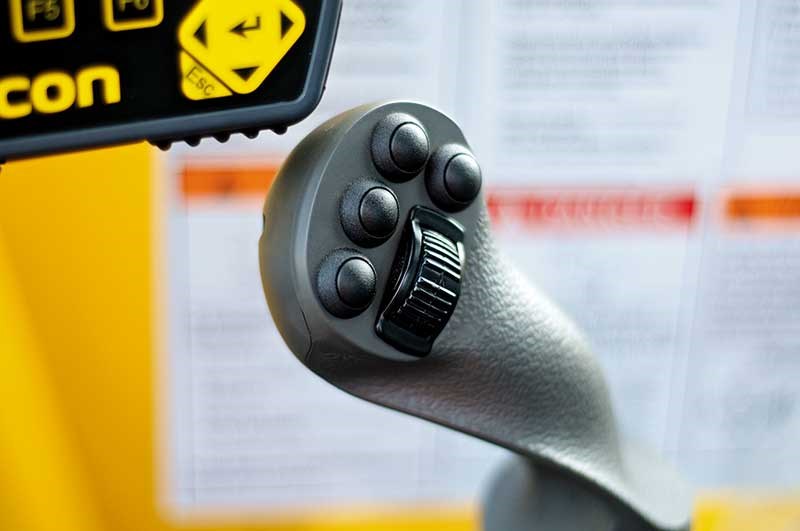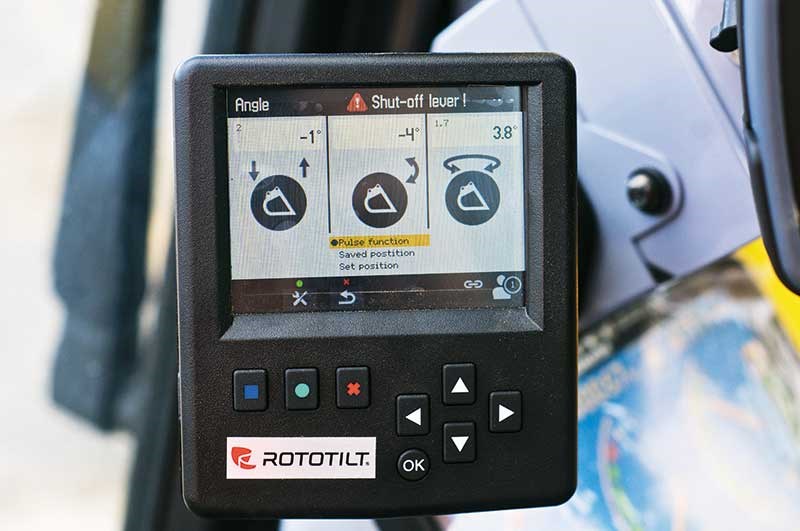 It was only a matter of time before rotating/tilting hitches started making themselves known in New Zealand. Check out this review of the Rototilt tiltrotor...
Two different brands have been introduced to New Zealand within the past few weeks, and we were lucky enough to get our hands on what we are told is the original manufacturer, Rototilt. Celebrating its 30th year, it is being marketed in New Zealand by innovative Waikato-based company, Progressive Equipment Ltd.
Personally, I do have a high opinion of Progressive and believe that the company is at the leading edge of New Zealand's engineering innovators. The Wood Weta wood chip processor and SharpGrade leveller are two of its products that immediately come to mind, so even though it is not manufacturing the Rototilt, but acting as distributor, I am quite sure that any product it associates with would have to live up to Progressive's exacting requirements and standards.
Rotating buckets are not all that new. Those with long memories will recall the PF33 and PF55 excavators that Komatsu manufactured in days gone by. While these machines, with their 360 degree rotating booms, were lightyears ahead of their time in the late-1980s, they did not have a big uptake in the local market due to not being imported directly, but more so I believe, due to a degree of 'complicated' scepticism by machine purchasers.
As such, it's taken a long time for something that does a similar job to finally arrive, albeit with the addition of an added extra in the form of a tilt function.
What is a Rototilt?
Well, as the name suggests, the attachment – or hitch if you want to call it that – allows for the 360-degree swivel of the bucket (or any other attachment), along with the ability to tilt the bucket up to 40 degrees each way; effectively it being a tilting hitch with the ability to completely rotate.
It has two ISO certifications for Europe and is compliant with New Zealand and Australia. There is also a 'shake' and 'set' function which I'll go into a bit later.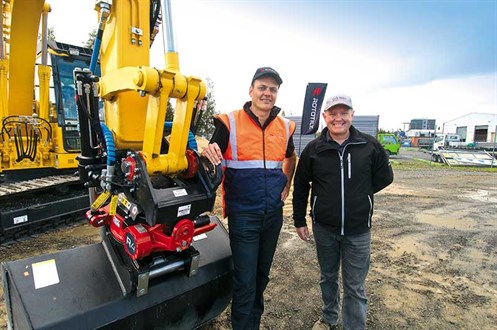 The design
Design-wise, the Rototilt is quite clever and I am told that its low profile, high strength casting technology keeps weight to a minimum and strength at a maximum. There are also two extra outlets to pipe in other hydraulic attachments such as a compactor plate; allowing flows up to 220 litres per minute without any internal hoses.
Each Rototilt can be custom-configured to ensure that it is completely suited to the application it will be used for. The patented, adjustable pin housing allows the Rototilt to be fairly easily swapped onto a larger or smaller machine.
The Securelock Quick coupler
Being a hitch, different buckets can be used depending on the work that is being undertaken at the time and the operator does not have to leave the cab when swapping over buckets.
An electronic Securelock hydraulic safety system constantly monitors the position of the locking wedge, instantly alerting the operator of any anomalies, along with an inbuilt LED light system that provides a visual confirmation – especially handy on dark mornings.
As a final safety check, a mechanical slider also provides an extra visual confirmation that the attachment is correctly engaged.
Maintenance
The Rototilt is the only manufacturer to use a 'wet housing system', with a self-contained oil reservoir (approx. one litre) providing 1000-hour service intervals. An optional central greasing point minimises downtime and ensures all external pins get greased.
The pincer effect
An optional three-fingered grapple cassette can be added to the front of the Rototilt; ideal for picking up drainage pipes, small trees, or virtually anything that will fit in within its grip.
Advanced technology
The attachment we are testing has been kitted out complete with a Leica 3D GPS positioning system that Progressive has partnered up with Global Survey Solutions to provide. The two combined systems must surely give the operator of this machine some of the most advanced excavator technology available.
The ICS Controls System (Intelligent Control System)
To effectively run a Rototilt, the machine's controls are swapped out with L8 handles. Along with numerous buttons, there are two 'sliders' on each handle consisting of one on the front and one on the back. Everything is tuneable to suit the individual operator and up to ten different operator profiles can be stored. Note the ICS only requires one single acting hydraulic connection and is fully proportional.
The Rototilt has its own small LCD monitor and individual operations can be easily set; rotate speed, tilt speed, curl action, ramp, shake, grapple function and so forth.
This particular machine is equipped with a RPS sensor – or Rototilt Positioning Sensor – which allows machine control integration in this case with the Leica positioning system. The RPS sensor can also record a specific bucket position/angle and return to the same spot as often as is necessary.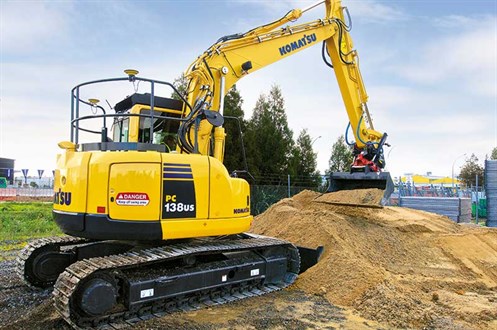 Put to the test
Getting into some 'work', I can definitely feel the weight of the Rototilt on the machine, although it is lighter than expected. In fact, a Rototilt is lighter and shorter than some conventional tilt bucket/quick hitch combinations. With more buttons and functions available than I have ever seen on an excavator, I take some time getting used to what slider and button setups do. After a while, and with a basic understanding of the controls, it's time to see what this innovative attachment is capable of.
Using the Rototilt does take a bit of getting used to and my confidence quickly evaporates in the first few minutes of digging as I spin the Rototilt sideways and try to curl the bucket in an attempt the pick up some sand. It is here that I realise that curling the bucket in this position requires me to use the 'tilt' function. This does confuse me a little as I have spent time on a Komatsu PF55 and I can't recall picking up something sideways being as awkward as I'm finding it.
After a short while though, the task has been mastered and further attempts are completed with much less effort, however I am aware that other 'non-traditional' movements with the Rototilt do require a degree of competency and operator familiarity with the control system.
I earlier mentioned the unique Rototilt 'shake' function and many operators would find this an effective tool. By pressing a button and holding a slider, the Rototilt creates a very nicely timed, continuous shake that assists when spreading products such as aggregate, soil or sand.
My hour or so on the machine yielded some good results with the unit working smoothly and efficiently – well, as efficiently as I was able to make it operate. I estimate that it would take a couple of days of continual work to be fully conversant with the Rototilt control system.
The verdict
I think the Rototilt is an excellent piece of kit that, in the right hands, will produce significant results. Being coupled to a positioning system such as what Global Survey has fitted will increase those results many times over, I'm sure.
In urban environments and sites where movement can be restricted, the Rototilt would definitely come into its own and I can see small fleet operators adding to their versatility by installing such an attachment to some of their machines.
Some old-school contractors I spoke to questioned the necessity of such a 'complicated' tool; however, I am old enough to recall the very same things being said when tilt buckets were introduced – and no one can say that they weren't a success.
Check out the Rototilt tiltrotor excavator attachment in action in this video.
Keep up to date in the industry by signing up to Deals on Wheels' free newsletter or liking us on Facebook.