Comment: Roll on Truckfest 2022
---
Everything you need to know about the 2022 TMC Trailers Trucking Industry Show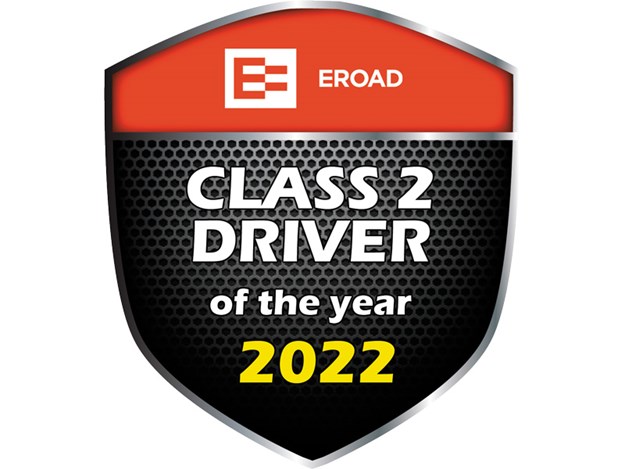 Everybody has a competitive streak and now truck drivers and crane operators can play it out for real. 2022 TMC Trailers Trucking Industry Show organisers have extended the show further to include the TR Group Truck Driving Championships and the Palfinger Crane Championships national competitions.
TR Group has been working behind the scenes to create what's shaping up to be a world-class competition that will not only be a challenge for the truck drivers but will also be great for spectators.
Due to demand, heats have now been organised to be held in Auckland on Saturday, 30 October 2021. Plans will continue even in Alert Level 2, as things are being set up so that the heats can still be held with the maximum number of people. Further heats will be held in Christchurch on 9 and 10 March 2022, with the finals being held on Friday, 11 March in Christchurch.  
Strong registrations have been received from around the country, and we still have space, so we encourage you to nominate a driver or enter yourself, as it will be a lot of fun and there are fantastic prizes.
The competition categories include the TR Group Truck and Trailer, Spartan Finance Tractor-Semi, and Eroad Class 2. Special recognition awards will be awarded for TR Group Young Driver and Eroad Woman Driver of the Year.
The Supreme Award Winner will take out the title of 'NZ TR Group Truck Driver of the Year Champion 2022'— this will be chosen from across all categories. Whether you have a Class 2 or a Class 5 licence, you're eligible to participate in the competitions.
The awards ceremony will be held on the Teletrac Navman Show Lawn, following the event on Saturday, 12 March. All competitors receive free entry to this. Bars will open from 5pm and different bands will play throughout the night. Several food options will be available through the night, and the Show & Shine awards will be presented, along with the competition
awards ceremonies. Following that will be a short charity auction, with all proceeds going to Ronald McDonald House SI and Child Cancer Canterbury. An event like this has never been held before on such a scale.
There are so many skilled and talented professionals in the industry, and Palfinger wanted to showcase the truck-mounted crane operators. So we're excited to announce the Palfinger Crane Championships, which has never been held before in New Zealand, so the prospect of this has created a buzz around the industry.
A first-class competition course like those overseas has been organised along with grandstands for spectators. The Palfinger Crane Championships will be a real showstopper.
When the competition was announced, a rush of entries meant that a day of heats will now be held on the Friday. This sort of showcase is a fantastic way to inspire people into the industry.
A crane demonstration will take place during the Careers Transport event on 11 March. Senior school students and interested adults have been invited to register to attend.
Participants will find their way around the show visiting the various companies who are taking part in the showcase for the morning. Transport companies can also join in for the day in the Transport Careers Hub; a large area has been set aside to allow company trucks to park.
Transport companies can also book a table in the marque. This is a massive opportunity for these companies even if they have no vacancies, as it's a chance to connect with and inspire senior schools and students and make sure that all students who attend have a great experience.
We need plenty of volunteers for the day, so if you have some time and can help, please contact us. A few other keys things happening at the show is the massive Kids Zone where all the activities are free. It's a family show.
The Road Metals Giant Sandpit is always popular, and this time around, we're adding a toddler's sand pit. Treasure will be hidden, so we're expecting lots of digging. The giant truck bouncy castles include two slides and an obstacle course.
Transport Village mini golf course and a colouring competition tent are going to be a huge hit with families. A photo mural of the winners of the 2020 UDC Virtual Truck Show and Shine will be displayed ready for some keen artists to paint.
The kids can burn off some energy around the Valvoline Road Safety Track, which has been set up to allow the kids to learn some road safety messages while having fun on the
branded-up peddle karts or scooters.
This show is one that you won't want to miss. It has something for everyone. Attendees will have an exceptional networking opportunity on the Friday Trade night and on Saturday night at the evening function. The team at NZ Trucking Association is working hard to make sure everything goes well and are grateful for the huge support from the industry and the committee.  
For more information, email info@nztruckingassn.co.nz or visit nztruckingassn.co.nz.
Find new and used trucks for sale in NZ 
Keep up to date in the industry by signing up to Deals on Wheels' free newsletter or liking us on Facebook.