Comment: RTF rebrand
---
RTF rebrands to Ia Ara Aotearoa Transporting New Zealand
I had been hoping to share the news about our organisation's rebranding with many of you in person, but the move to Level 4 meant the cancellation of our brand launch event at Parliament.
Simply put, the rebranding to Ia Ara Aotearoa Transporting New Zealand is 'out with the old and in with the new'. In 2019, we did extensive research on what road freight transport means to New Zealanders and how they viewed the service the industry provided, the vehicles we used, and the people involved in freight and logistics.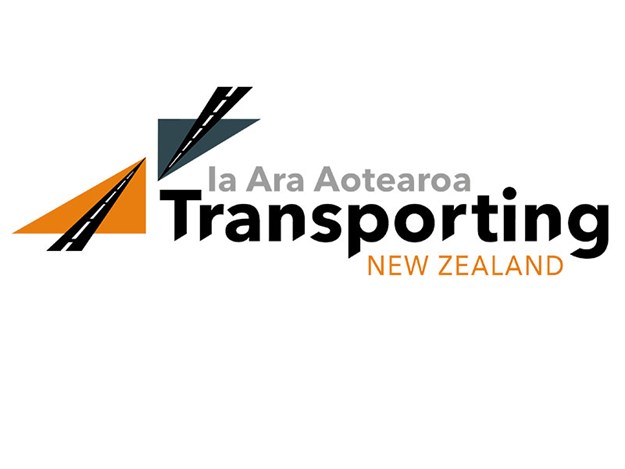 We were encouraged to discover they generally had a favourable view of trucks and understood their critical role in the economy. Transporting New Zealand far better reflects how people perceive our industry and the fact that road transport is a significant contributor to growth in the economy.
Having the verb 'transporting' in the name shows the action and movement that are part of our 24/7 operations. The new logo has been designed so that the arrows represent the North and South Islands and the vital road links within and between them.
Ia Ara Aotearoa can be translated to 'each and every road of Aotearoa'. The word 'Ia' is also translated as a vessel or vein, likening the vehicles used to transport the 'goods' to the important role of the veins of a human body. 'Ia' can also mean to flow, like the flow of movement of a river, again, similar to the flow of freight around the country.
We know that Ia Ara Aotearoa Transporting New Zealand will be a brand that reflects a modern, forward-looking industry that's taking on its challenges every day: whether that be operating during the lockdown, navigating our inadequate roading network, or consistently delivering goods on time.
Sticking to this theme, I would like to offer a big thank you to all the essential workers in our industry, who've been keeping the freight moving during the lockdown. We all owe you a big pat on the back.
Food suppliers are also due a vote of thanks for keeping shops and essential services stocked during lockdown—our farmers, horticulturalists, and orchardists, like our transporters, are the real heroes.
Those small businesses that supply our food and produce require our sector's support, which is why Transporting New Zealand recently made a submission to the Commerce Commission's market study into the retail grocery sector.
Commerce Commission's draft report into competition in the retail grocery sector found the duopoly of Woolworths NZ and Foodstuffs, without real competition, is able to exercise its buying power to push excess risks, costs, and uncertainty onto suppliers. That can ruin small businesses.
It's the supermarkets' way or the highway, and transport operators have been caught up in that. The study found that the major grocery retailers are experiencing a level of profitability well above what we would expect in a truly competitive grocery market.
As far as we're aware, the high profit is not being shared with road transport operators, who typically earn a profit margin of about three to five percent. We're not suggesting in any way that major grocery retailers are driving down prices that, in turn, lead to corner-cutting on health and safety and poor employment conditions in road transport.
However, if that large profit was shared in a more equitable way across the supply chain, then in essence, transport operators would receive higher freight rates and that would more than likely help with some of the challenges our sector faces, such as the driver shortage.
We agree with the Commission's recommendation to increase competition, and we believe that potentially a Code of Conduct that covers supermarkets' dealing with suppliers could help.
I'm hoping the report will lead to suppliers (including transporters) having more power, especially when you consider they're the ones who have kept the country running since COVID-19 first reared its head in New Zealand. 
Find new and used trucks for sale in NZ 
Keep up to date in the industry by signing up to Deals on Wheels' free newsletter or liking us on Facebook.