WiRT: About Meryn Morrison
---
As we say goodbye to Meryn Morrison's column, we take a look at her contribution to the NZ transport industry
Meryn Morrison was born into the classic family rural transport business, Inglewood Motors, and drew her first transport pay cheque at the tender age of 13—her reward for writing out bobby calf dockets on the truck, splicing hemp ropes, and general office work in the school holidays. There was a lot of hanging in the office listening and learning the family business from both an operator and customer perspective. Even back then, Meryn liked to know both sides of the transaction and growing her understanding of a situation was always and continues to be important to her as a person. She even learned the art of rolling cream cans and folding tarpaulin.
"Home handymen folding tarps does my head in!" she comments.
It was this early interaction around trucks, trailers, and transporters that
fuelled her desire to continue employment in the family business. But back in the early '70s, it was unusual for women to be involved in trucks, and so she was urged
by her family to get formal qualifications. That reluctant choice saw her enrol at Teacher's College and University in Palmerston North to gain a Diploma of Education. It wasn't her passion; her heart was in transport and art.
However, Meryn's interest in transport remained and her involvement grew after she gained a shareholding in the Inglewood Motors business, Inglewood Cement Works, and Inglewood Metal Company from her grandparents, Owen and Ruby Paynter, who wished their transport legacy to continue, which it did.
To the drivers and clients alike, it was just a natural progression having Meryn as their leader and at the helm of these companies. They didn't see a woman in charge as anything unusual. After all, Meryn's grandmother and mother had been integral in the business in the past. When her then brave, or perhaps stupid, husband offered his opinion that a man should run the business, one of the Inglewood Motors mechanics leapt to the defence of these three generations of women in transport and threw a spanner at the husband
who dodged the spanner but got some well-needed advice.
When Meryn re-joined Inglewood Motors payroll in the '90s, she also gave back to the transport industry by being on the local CARTA (Central Area Road Transport Association) executive board. She was the first woman in New Zealand to do this service and also served as vice president for a short time.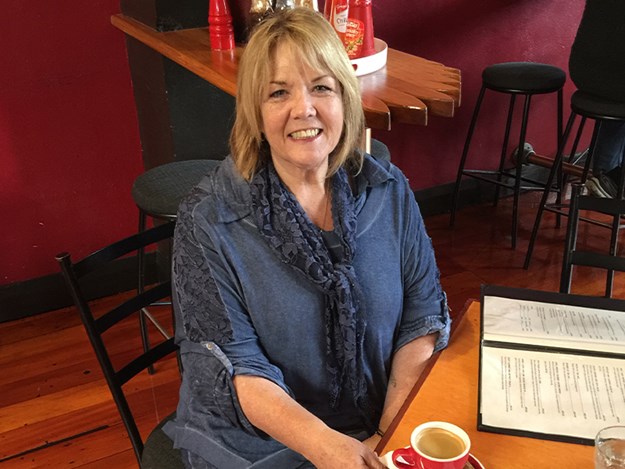 During that time, and with some prodding in Tom Cloke's ribs, she gained some good access improvements for heavy haulage through the city of New Plymouth. This was a solid gain when considering the needs of oil and gas industry. The oil industry taught Meryn about the health and safety side of business well before it was the strong legislation of today. The benefits and positive financial gains to be made by keeping staff healthy and safe around any business back in the '90s was quickly recognised by Meryn, and this has been a recurring strength and attribute during her career.
After selling the family business, she had stints at two driver training companies. While in Christchurch with Pro Driver, Meryn gained her adult assessor education qualifications and her tickets to enable her to train others in safe driving practices, logbooks, P, DGs, etc. as an NZTA assessor.
Meryn then went on to Roadmaster as their general manager administration.
"I knew nothing about trailer building, but I knew what the trailers had to do, how their structures had to comply, and, of course, what those annoying little details were that hacked off an owner!" she says.
Although Meryn was appointed as GM admin, she ended up overseeing the production and finishing departments and introduced an innovation section as well.
Redundancy loomed and in her own opinion, that turned out to be the best thing ever for her, as she then developed a consultancy role. During this time, the first meeting was held to form Women in Road Transport at NRC in Auckland and many people came together, and subsequently, Meryn was on the oversight board from 2013.
However, a phone call from John Geraghty to join Freight and Bulk Transport (FBT) as their general manager transport changed Meryn's direction and the challenge to meld the team together from bulk, logging, ground spreading, and an introduction to bulk stores and quarantine products. Meryn introduced electronic logbooks early on, had regular drivers meetings, and was even at the end of a shovel on the wharf when required. Her world once again involved words such as ports, discharge rates, and quarantine bulk.
But it was also her time to get more involved in pushing the industry and Meryn was involved in Wellington meetings to sort out unit standards and the National Qualifications to encourage more people into the industry.
Meryn also gave her time on the interview panel to get candidates on the Driver Cadet scheme at WITT in Taranaki to get trained people in trucks. This was a programme that was championed by the local CARTA industry business owners.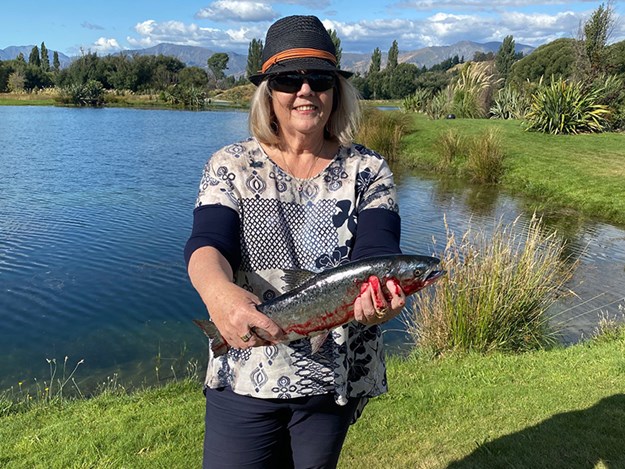 With Ministry for Primary Industries, Meryn has worked widely with officers, especially in Christchurch, to come up with a standard on how to safely enter a bulk bin, develop emergency procedures, and escape plans should staff be overcome by fumes. If you know Meryn, you know a smart comment is coming and, in her case, it was to the drivers, "Yeah and don't leave the beep beep officers there until you're signed off!"
FBT was brought out by Regal Haulage NZ Ltd in 2015 and Meryn and her crew transferred to Regal Haulage NZ Ltd. Meryn held a regional role and then a health and safety role nationwide. She again returned to study and obtained her NEBOSH Health and Safety Qualification, which is internationally recognised as one of the highest qualifications available.
On receiving a phone call and much coercion, Meryn also was duly elected as chair of Women in Road Transport for New Zealand in 2016, working voluntarily to help the industry with image and appeal to women and youth. As part of this, Meryn has contributed to Deals on Wheels magazine for several years to further push the normality of women and youth behind the (well-polished) wheels. Part of this was working with Volvo (MTD) and Carter Tyres to get young women behind the wheel and she's proud to say three were sponsored up to their Class 5 licenses and a credit to the industry.
Meryn is a person who looks at the big picture and narrows it down directly to the issue and then creates the path to get there. This skill has stood her in good stead in her career, and she continues to truly but quietly give back to an industry she has loved and has served for more than 48 years.
Meryn's pride isn't for her own achievements, though; it's most obvious when she talks about other drivers or industry people who have achieved success, be it big or small.
"When a young lady sends me a video of how she is changing gears in an 18-speed Roadranger, and ready to do her Class 5, it just makes me smile. This is what our industry should be about! I'm so proud of her," says Meryn.
Keep up to date in the industry by signing up to Deals on Wheels' free newsletter or liking us on Facebook.