Book reviews: January 2021
---
The Deals on Wheels team reviews some of the latest books to hit the shelves in New Zealand
Love America
Jenny Robin Jones
Calico Publishing
$36.95
Reviewed by Steve Atkinson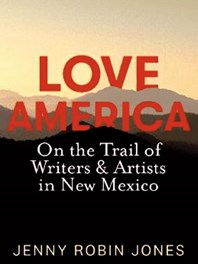 Perhaps feeling the local market has been overcooked by Kiwis writing about Kiwis, writer Jenny Robin Jones headed to New Mexico, namely the Taos (rhymes with house, as she says) Inn, which was once a writers and artists colony.
Some famous names frequented the property, such as D.H. Lawrence, Georgia O'Keeffe, and Millicent Rogers, all being drawn to the landscape and Taos Pueblo culture, which influenced a lot of their work.
In tow was Jenny's elderly boyfriend. Her sharing of their personal relationship creeped me out and had little relevance to rest of the book, but to be honest, the story rambled around so much, most of my time was spent Googling explanations.
However, once Jenny hit her stride, things became surprisingly readable and gave interesting insights into the ethnic divisions and history of the region. A nice change of pace to what we're usually offered but only recommended for the adventurous types among us.
Sh*t Moments in New Zealand Sport
Rick Furphy and Geoff Rissole
Allen & Unwin
$24.99
Reviewed by Steve Atkinson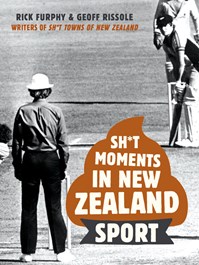 It's not often I laugh out loud when reading a book but must admit to a couple of unexpected spontaneous outbursts from this hardcopy sports rendering from the guys who brought us Sh*t Towns of New Zealand.
If you aren't familiar with their ruthless online takedowns of the places many of us hold dear to our hearts, that may not be a bad thing. This time around, they've migrated to the printed page and adapted their unique brand of humour to remind us of all those moments in Kiwi sports that we'd rather forget about.
I liken it to having a couple of mates continually reliving your bad moments in life and see this offering as a precursor to perhaps Sh*t Moments in New Zealand Love or perhaps Sh*t Moments in Trucking. Who knows?
Barbecue This!
Luke Hines
MacMillan
$39.99
Reviewed by Steve Atkinson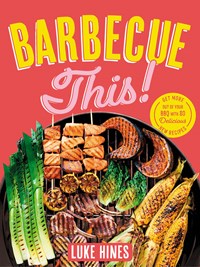 If Luke Hines real-life barbecues are anything like his book, then he must be a popular guy with his mates. Thanks mainly to US TV celebrity barbecue chefs, man-food has seen a sharp rise in popularity, primarily on the realisation that people can do a lot more than just throw a few chops and snarlers on a barbie.
It's here Luke has capitalised on the lack of flame-cooked creativity and provides some great easy-to-prepare recipes that will put the taste buds into overdrive.
This book definitely won't find its way onto the Weight Watchers' best-seller list but probably should come with a warning that consuming too much good food like is shown could be detrimental to the waistline. Highly recommended for the Christmas stocking.
Keep up to date in the industry by signing up to Deals on Wheels' free newsletter or liking us on Facebook.