Old School Trucks: McNeill Distribution
---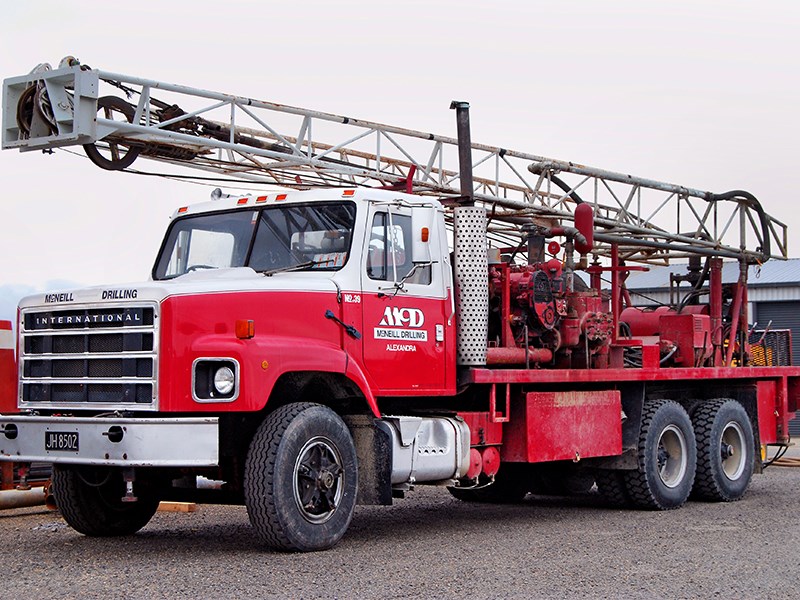 An Iational S-Line pictured near Timaru back in the mid-'90s drilling rig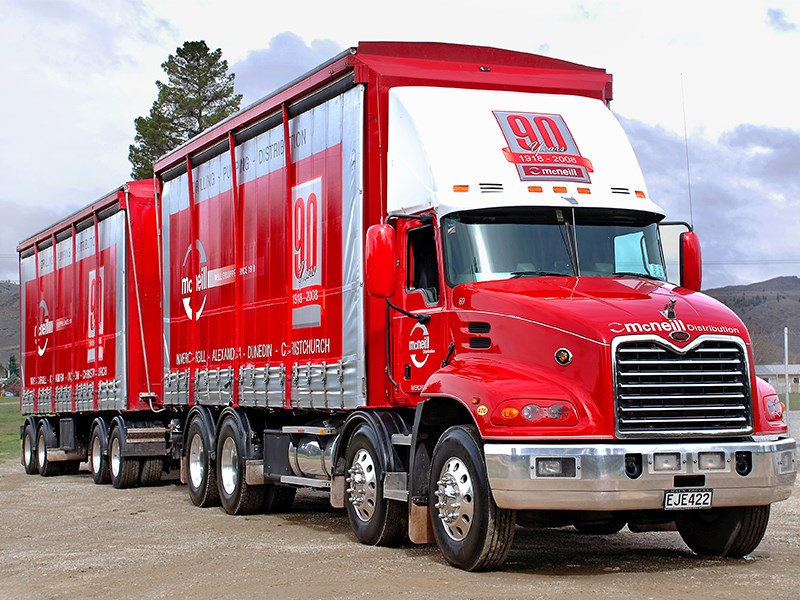 A near-new Mack Vision chipliner posing at the 2008 Alexandra Truck Show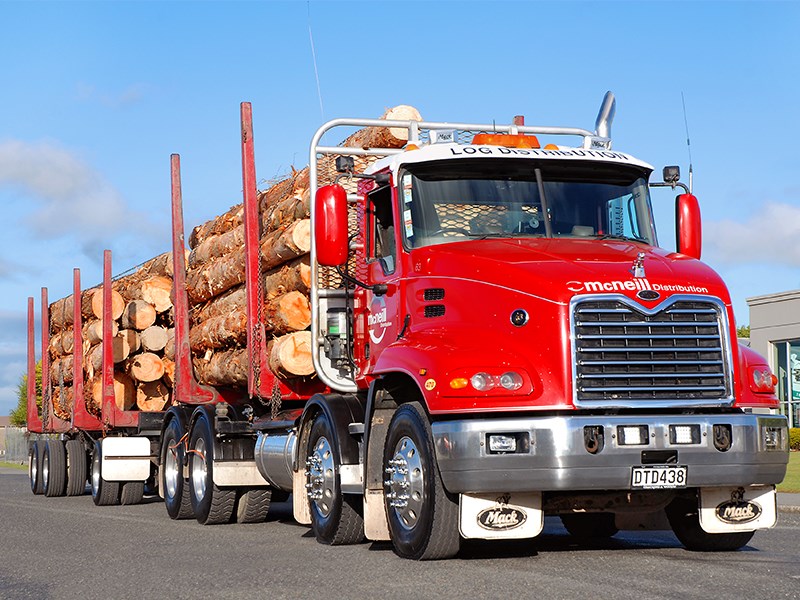 This Mack Vision was put on logging duties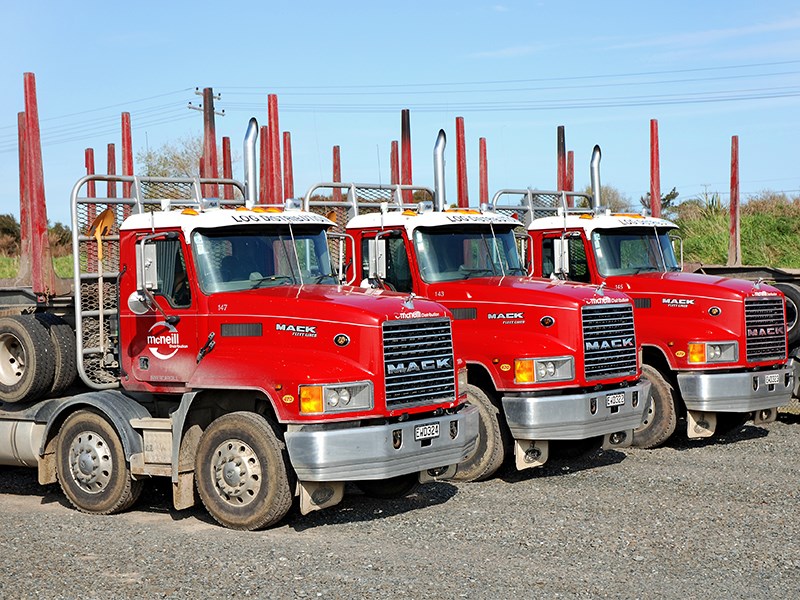 A trio of identical Mack CH loggers with consecutive number plates back in 2010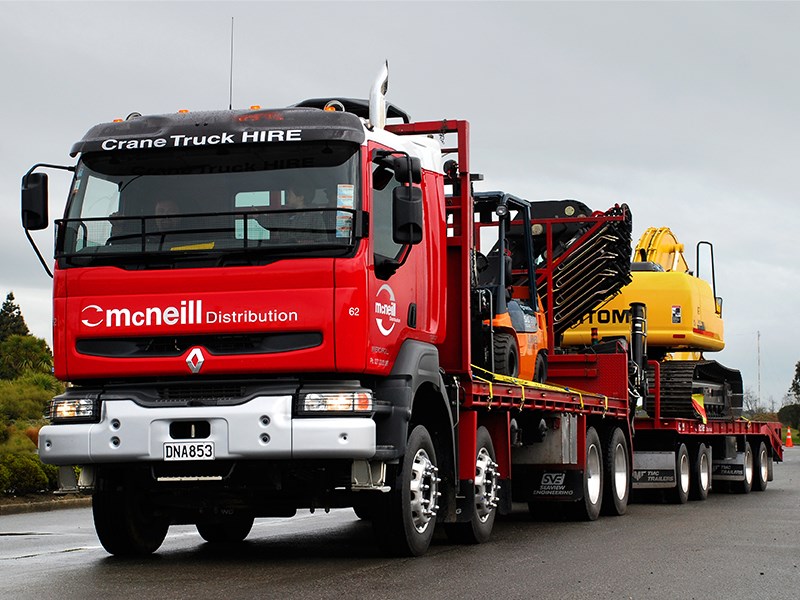 One of two Renault Keraxs, which were engaged in truck mounted crane duties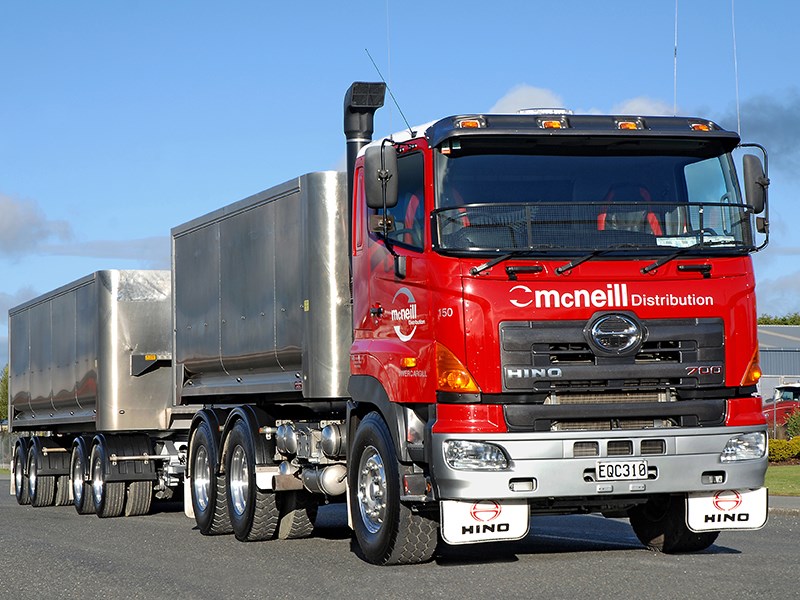 Hinos also helped out in the tipper division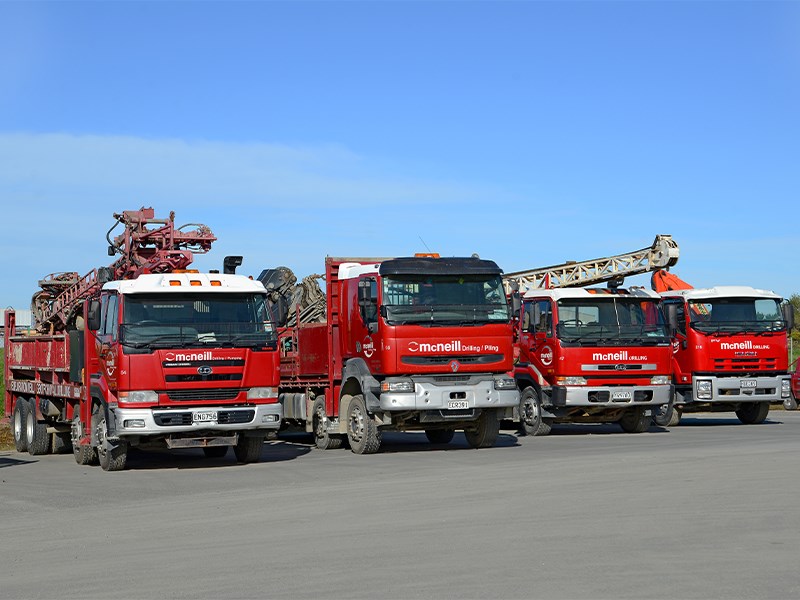 Part of the drilling division lined up together back in 2016

Deals on Wheels takes a look back at the McNeill Distribution fleet that he first captured through his lens in the mid-90s
The bold red McNeill Distribution fleet is instantly recognisable on Southland roads as is the Richardson Family name, which has a rich steeped history in transport, especially in that part of the country.
McNeill Distribution is one of a group of companies that falls under the guise of Ken Richardson, the late Bill Richardson's brother. While this is an 'Old School' thread that dates back to my photo collection from the mid-'80s, it was the mid-'90s before I got a McNeill truck in front of the camera lens. This was a McNeill Drilling International S-Line drilling rig, which just happened to be parked up in Timaru.
Thankfully, McNeills have taken it upon themselves to restore many classic trucks over the years. One of my absolute favourites is an LTL900 Ford Louisville tractor, which made its first celebrity appearance at the 2011 Invercargill Truck Show. Another absolute classic is the MK2 Mack Superliner V8, which never fails to impress when seen in the flesh.
Mack has long been a favoured brand in the McNeill Fleet with several Mack Visions and CHs in the 2000s, which were mainly utilised in bulk, logging, and container work. There were various makes utilised in the drilling crane/operation with Japanese brands co​​mmon and a couple of French Renault Kerax crane trucks heading up the truck-mounted crane truck division in the mid-2000s.
Next month, we take a look at the last decade, which has seen the McNeill Distribution fleet grow exponentially and some significant brand changes that now wear the bold red livery.
Find new and used trucks for sale in NZ
Keep up to date in the industry by signing up to Deals on Wheels' free newsletter or liking us on Facebook.