Old School Trucks: Heenans/Kapuka
---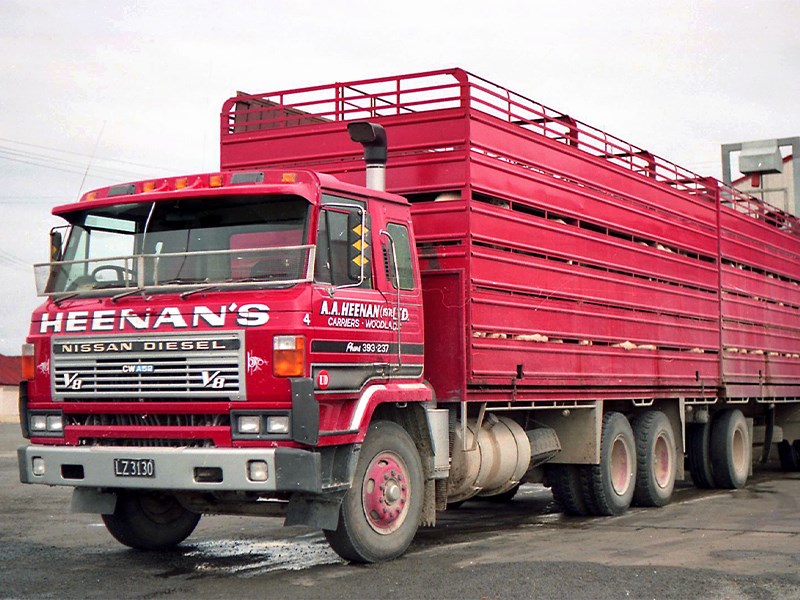 Nissan Diesels were popular in the Heenans' fleet as far back as the mid-'80s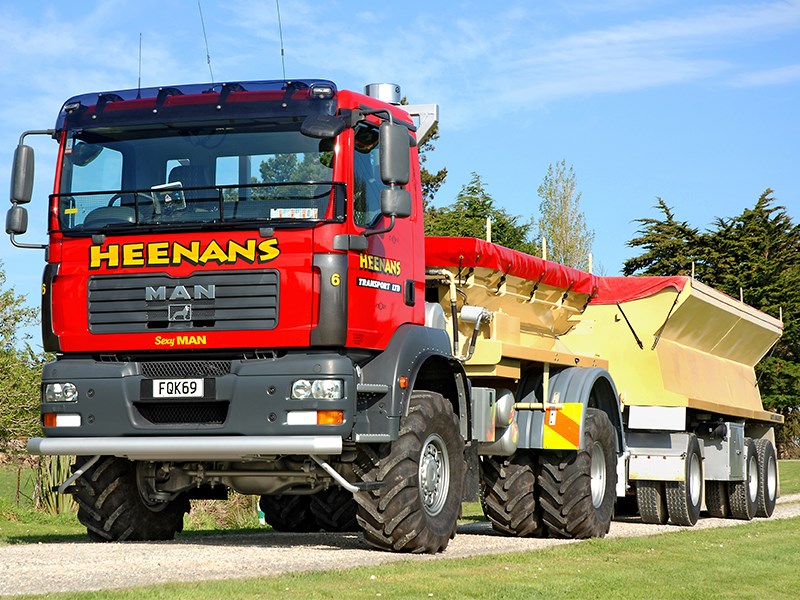 The transition to shared fleet colours with Kapuka began in 2010 and one of the first units to get bright red treatment was this MAN spreader pictured when it was brand spankers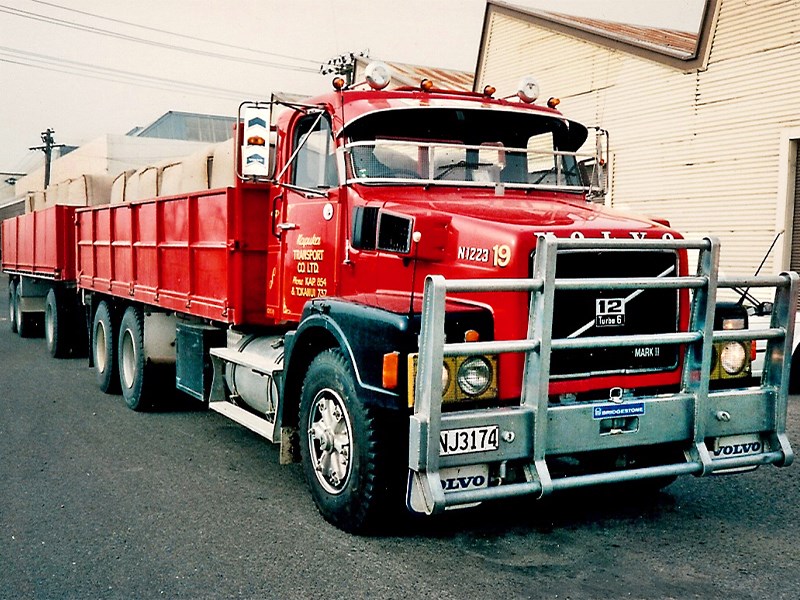 Rewind the clock back to 1987 and a classic-looking Kapuka Transport Volvo poses for a photo on a fresh winter morning in Invercargill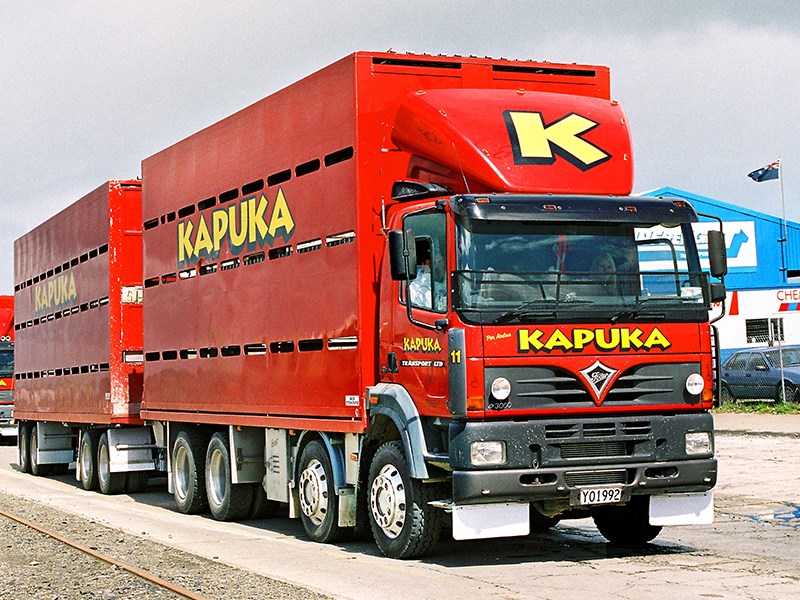 One of a pair of near-identical Foden Alphas in the fleet in the late '90s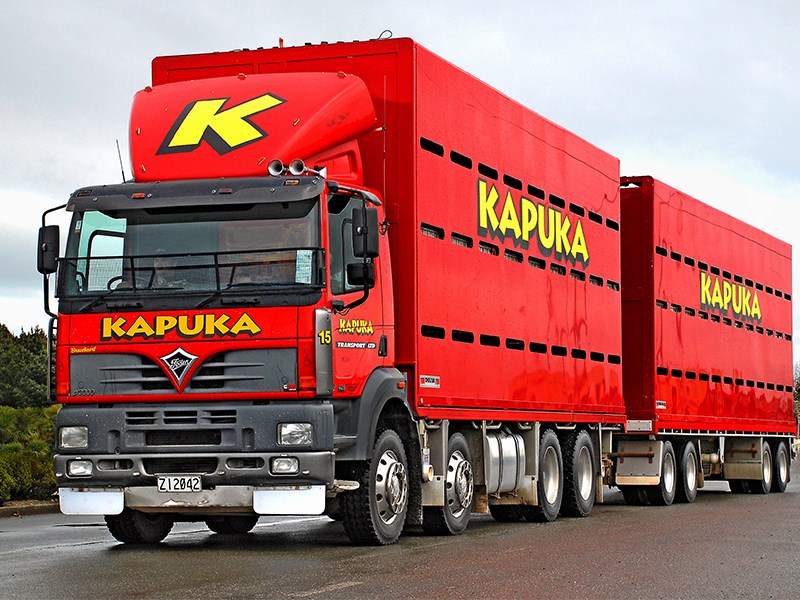 The sister truck photographed in 2007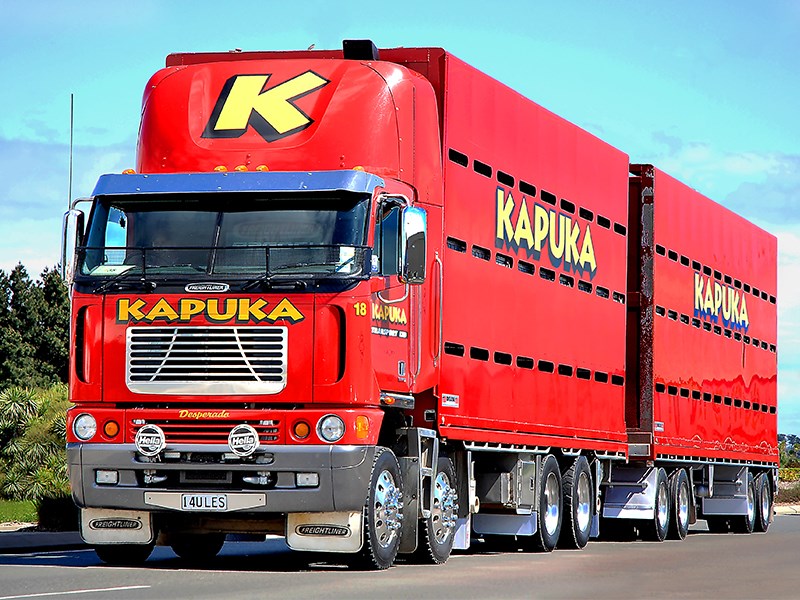 Desperado' was one of a pair of near-identical Freightliner Argosys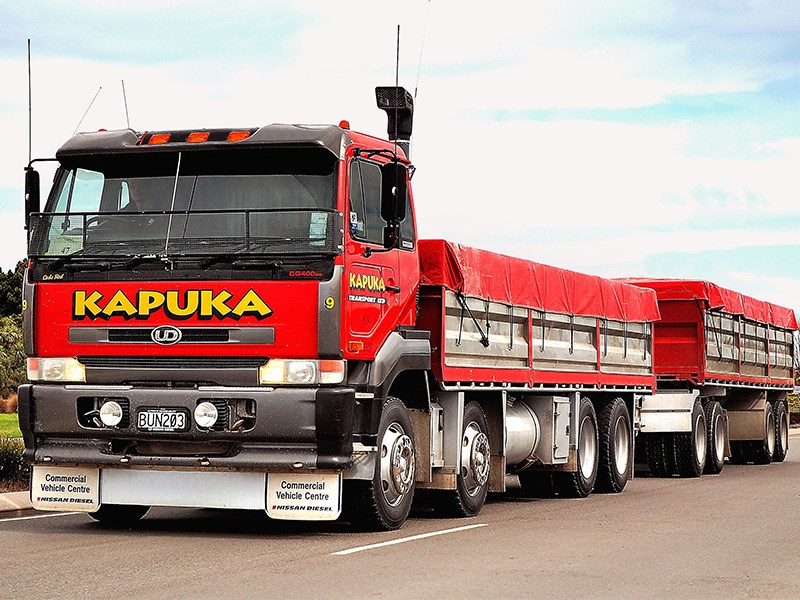 Nissan Diesels have also long been a favourite of the Kapuka Transport fleet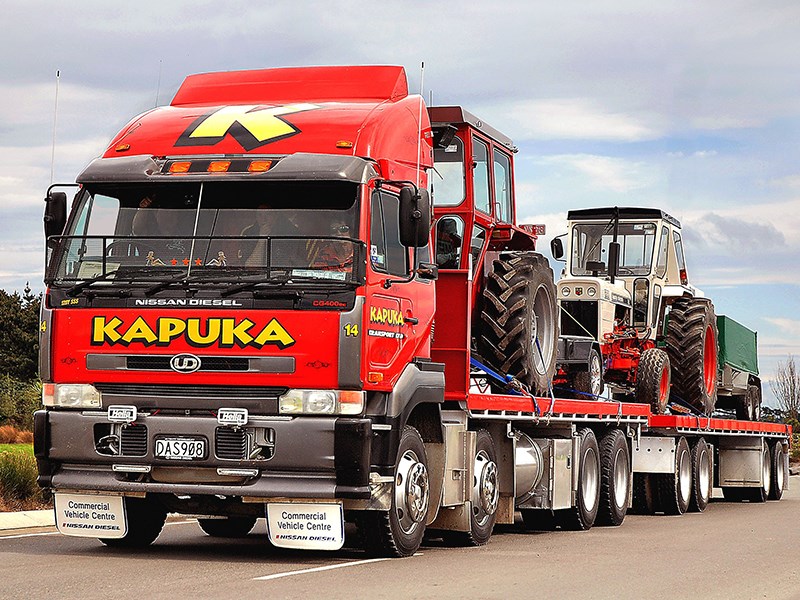 With Nissan trucks often referred to as 'Datsuns', this CG400 was named 120Y SSS, which is an early model of a Datsun car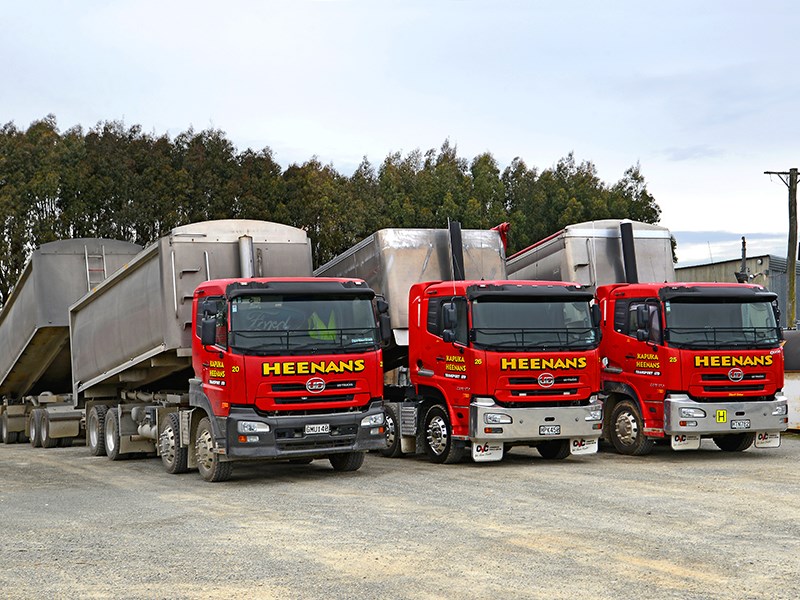 The Woodlands Depot was still dominated by the UD brand in 2017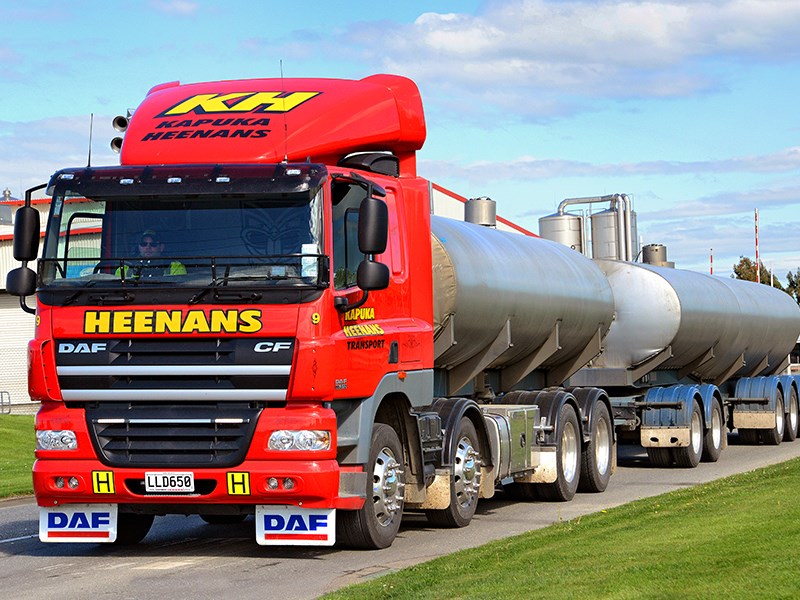 DAF has started to make an appearance in the fleet; this CF85 model on bulk milk duties for the seasons easily converts to a livestock unit

Heenans Transport and Kapuka Transport have long been well-recognised brands on South Island roads
Heenans Transport and Kapuka Transport have long been well-recognised brands on South Island roads and have appeared in many transport publications and public media forums over the years, but ask anyone out of Southland where they hail from and you are sure to get some blank faces staring back at you.
Kapuka, Tokanui, and Woodlands as settlements are hardly household names; having said that, Woodlands does have State Highway 1 running through it and along with Tokanui, at least have local pubs.
In more recent times, Heenans Transport and Kapuka Transport have combined to form Kapuka Heenans Transport, which is part of the HWR Group. However, when I began photographing the trucks back in the '80s, they were two very different fleets.
Heenans had a deeper red colour scheme with a brown stripe and white signwriting. Even back then, the fleet was heavily dominated by the Nissan Diesel brand, which were personalised with names such as 'Bullshifter' and 'Rambo'. There were other makes in the fleet; a Seddon Atkinson and a CH Mack come to mind as well as various spreaders but Nissan Diesel/UD pretty much ruled the ranks over the last few decades. The year 2010 saw Heenans adopt the bright red fleet colours of Kapuka Transport.
The first Kapuka Transport truck I photographed was an outstanding N12 Volvo in Invercargill back in 1987 and was a great representation of the Swedish brand back in those days. Kapuka Transport had several Scanias in the fleet during the late '80s and early '90s but the trucks I remember the most came in pairs.
Firstly, a pair of near-identical and very cool Foden Alphas, which were then followed by a pair of equally cool Freightliner Argosys. There were also plenty on Nissan Diesels/UDs in their fleet.
These days, rural work remains the mainstay for the company, and you will see the combined fleet sporting the bright red livery with Kapuka Heenans Transport on the door.
Keep up to date in the industry by signing up to Deals on Wheels' free newsletter or liking us on Facebook.