Old School Trucks: Purdue Brothers Limited
---
The Bulldog brand was prominent in throughout the '80s with three R-Models purchased between 1981 and 84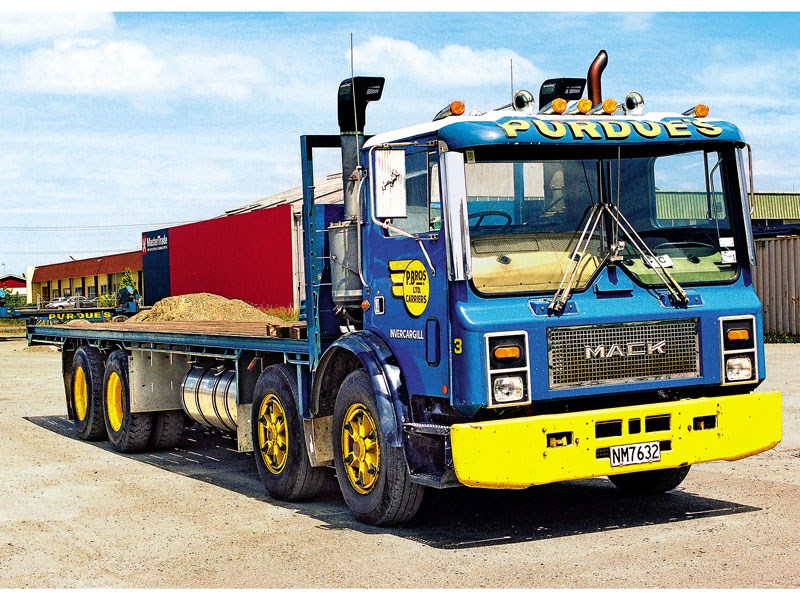 Commodities such as wool bales were carted locally on this MC Mack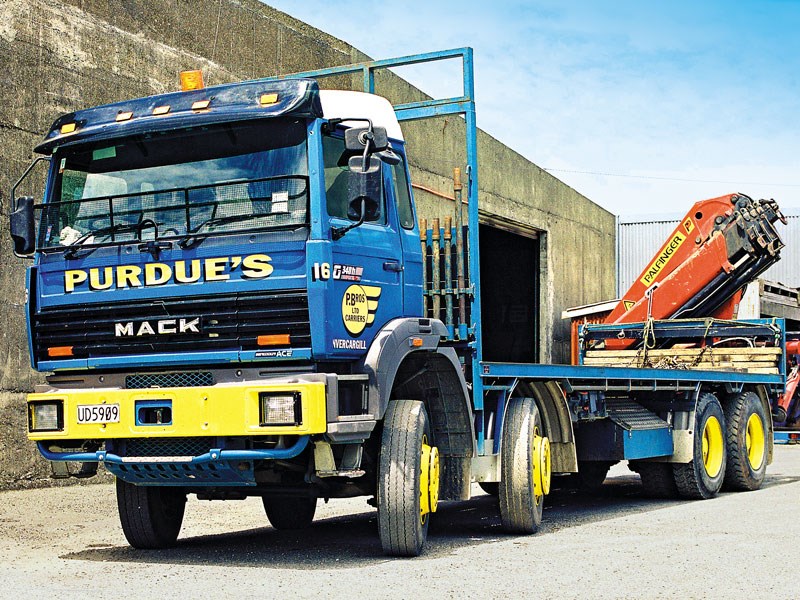 This Mack Midliner was put on truck mounted crane duties in the mid-90s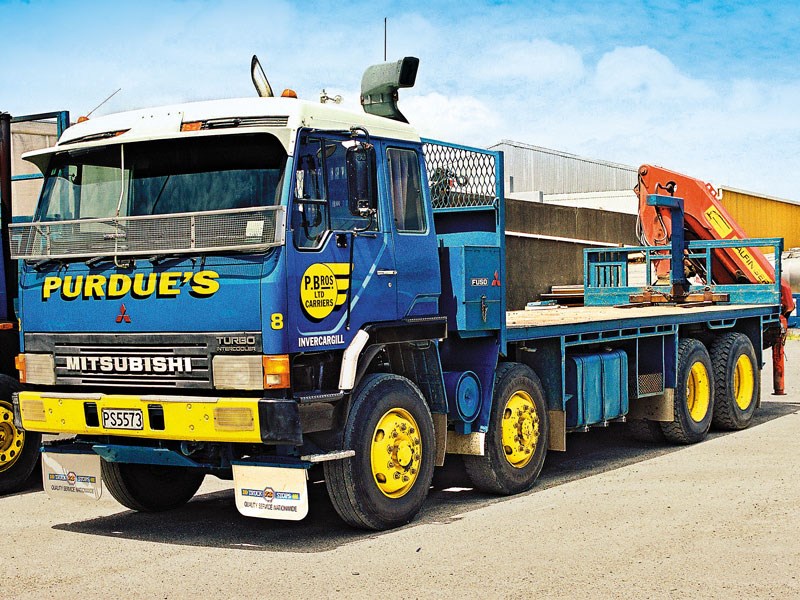 Truck-mounted crane trucks have long been an essential part of the Purdue fleet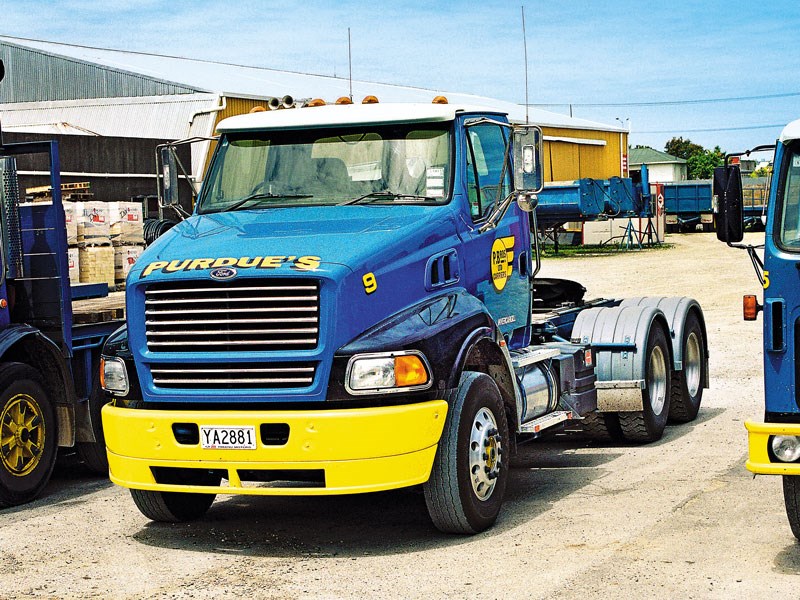 Tractor units and semi trailers were still required to support the crane fleet as this Sterling attested to, photographed in the late '90s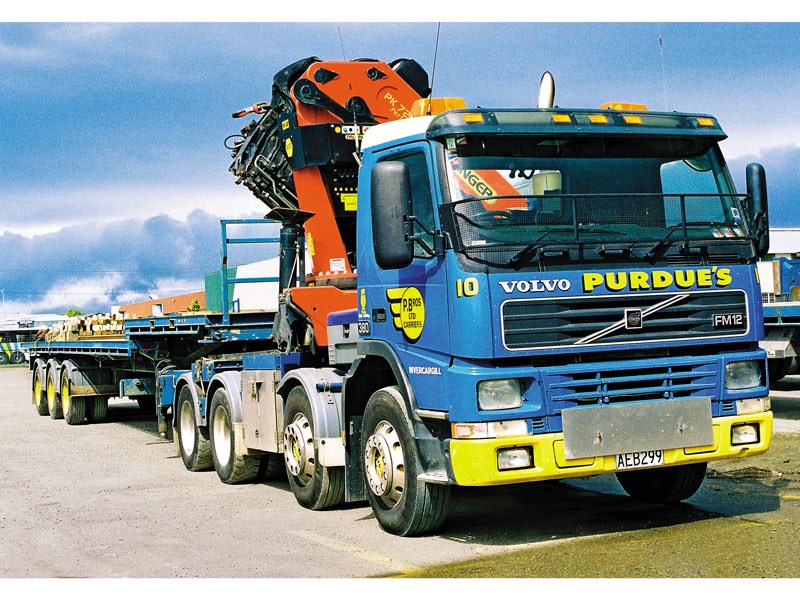 An 8x4 tractor unit FM Volvo mounted with a huge 72002 Palfinger Crane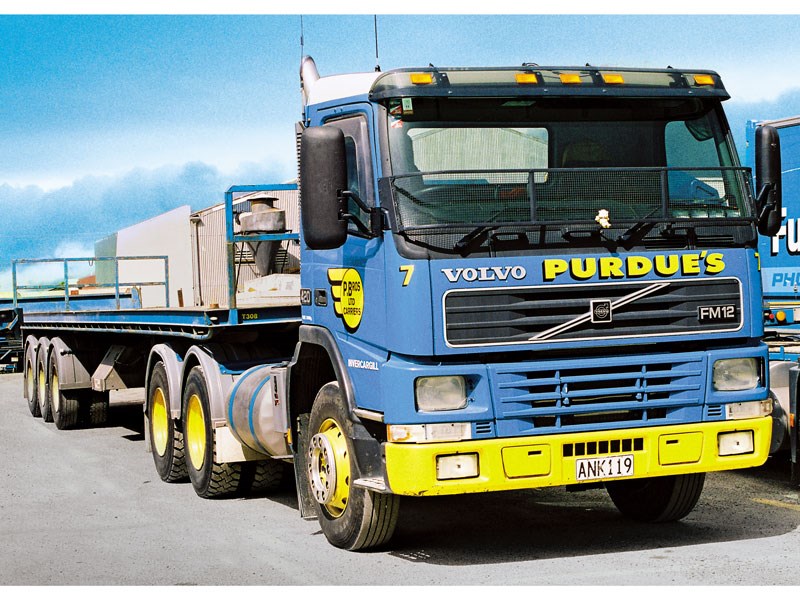 A similar FM Volvo on flatdeck semi work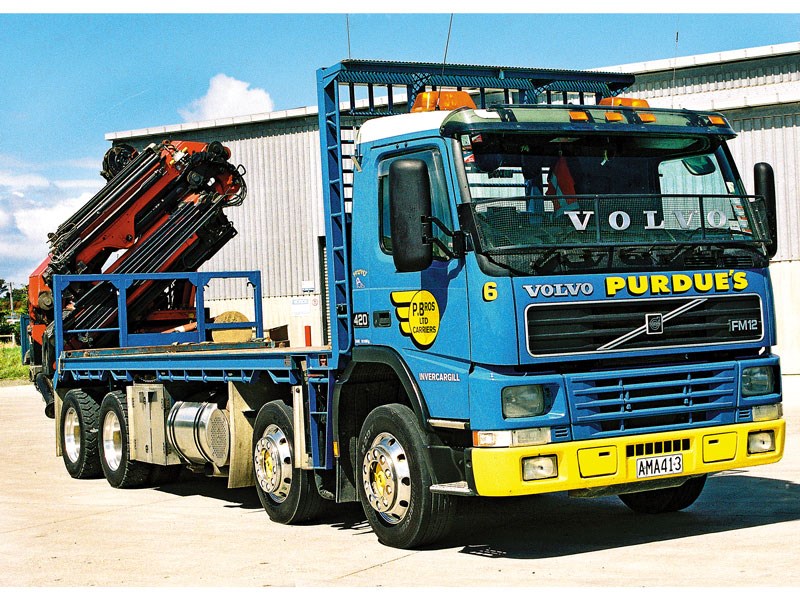 An 8x4 FM Volvo crane truck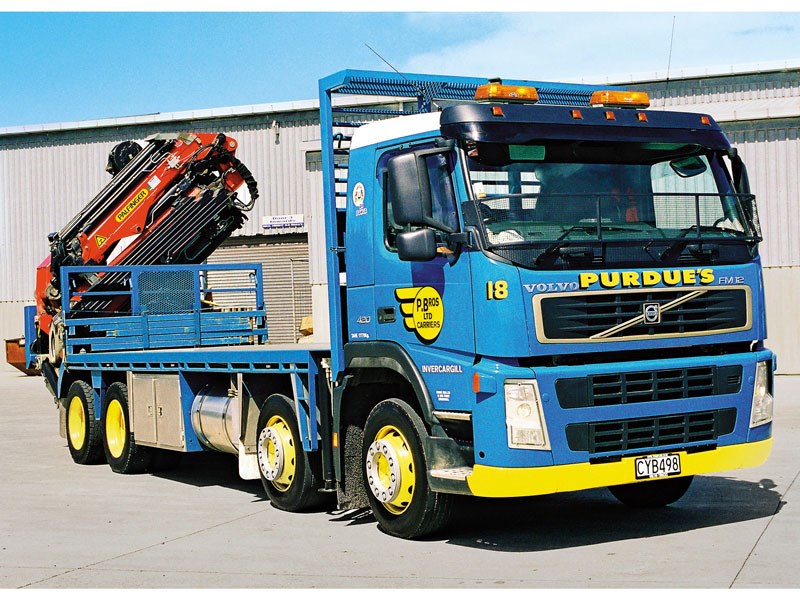 A later model FM Volvo crane truck joined the fleet in 2005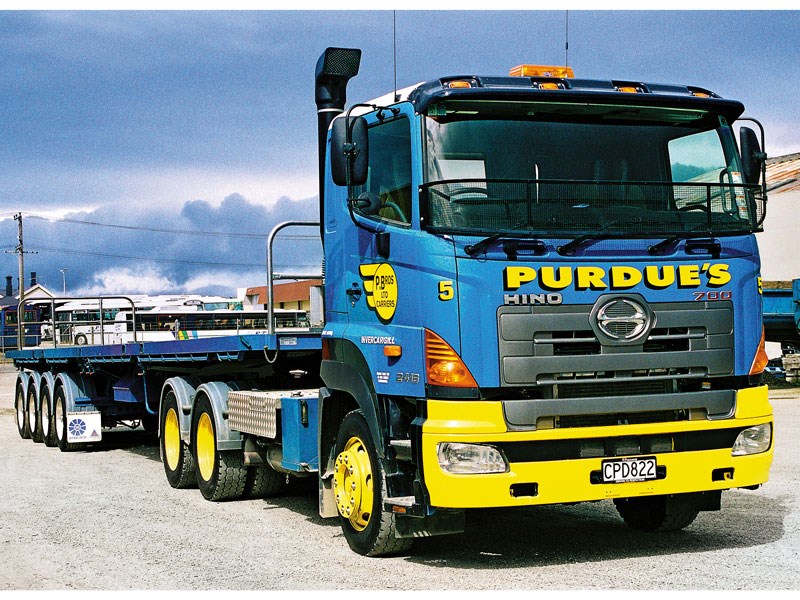 This versatile semi trailer can have its deck removed with a forklift to operate as a skeletal unit carting shipping containers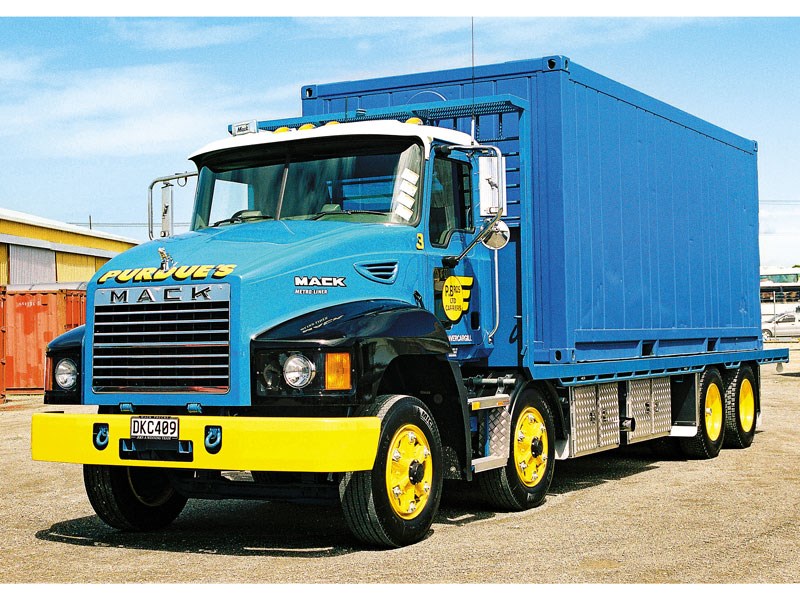 This long wheelbase Mack Metro liner was pictured near-new back in 2006. The long deck was handy for carting wool bales locally.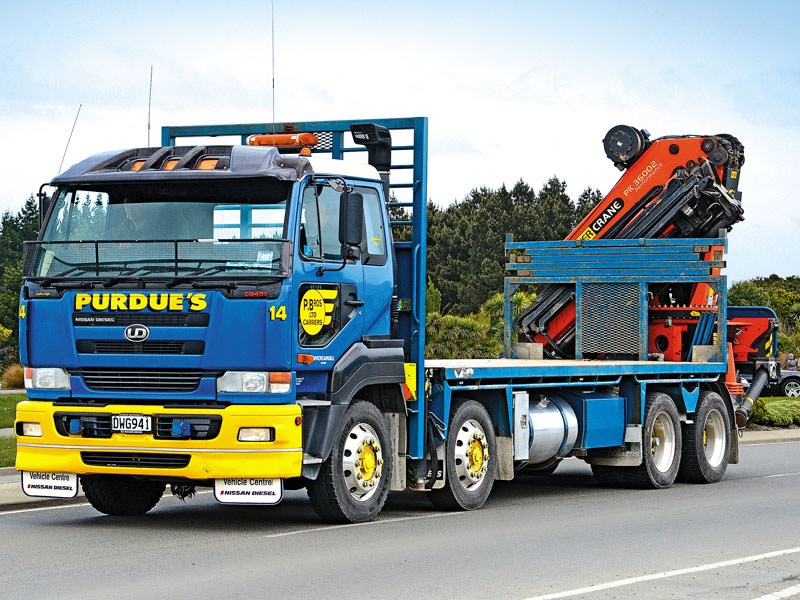 One of two CG450 Nissan Diesel crane trucks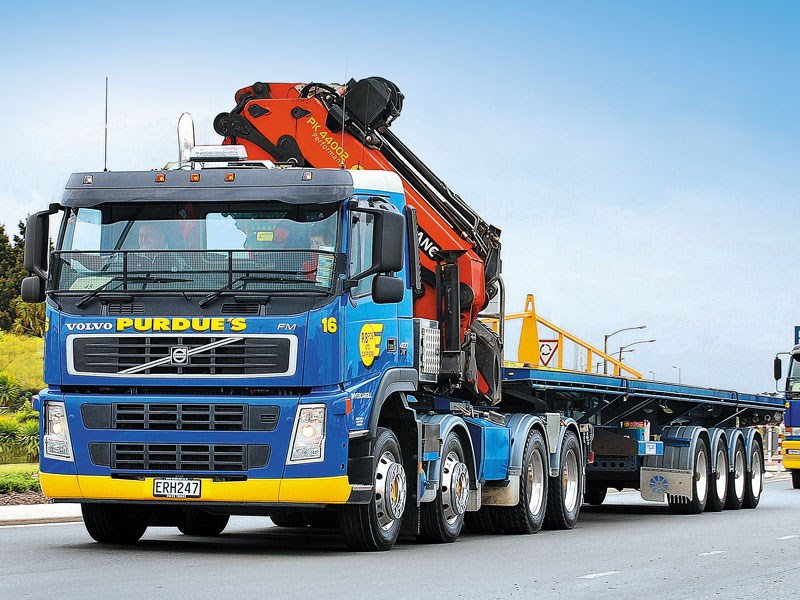 An FM 460 Volvo Tractor unit mounted with a PK44002 Palfinger crane towing a trombone Quad semi trailer makes for an impressive sight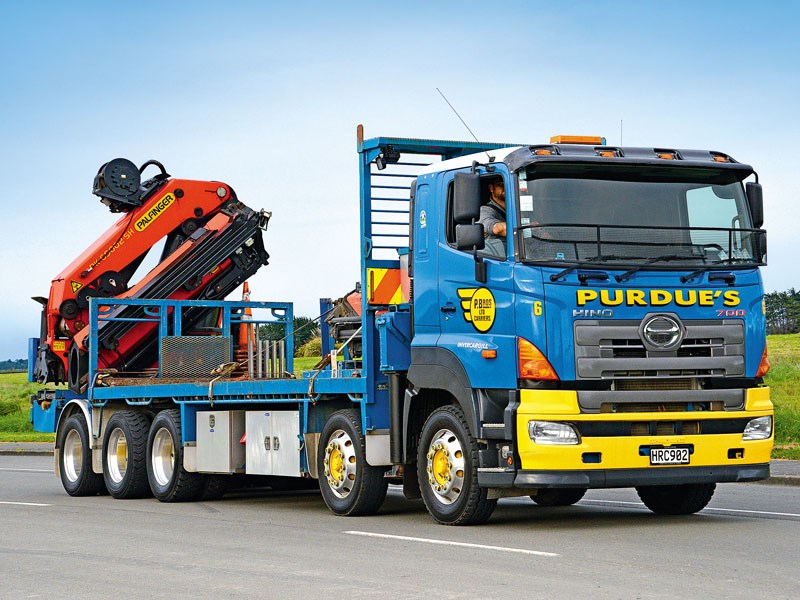 An equally impressive 10x4 Hino 700 crane truck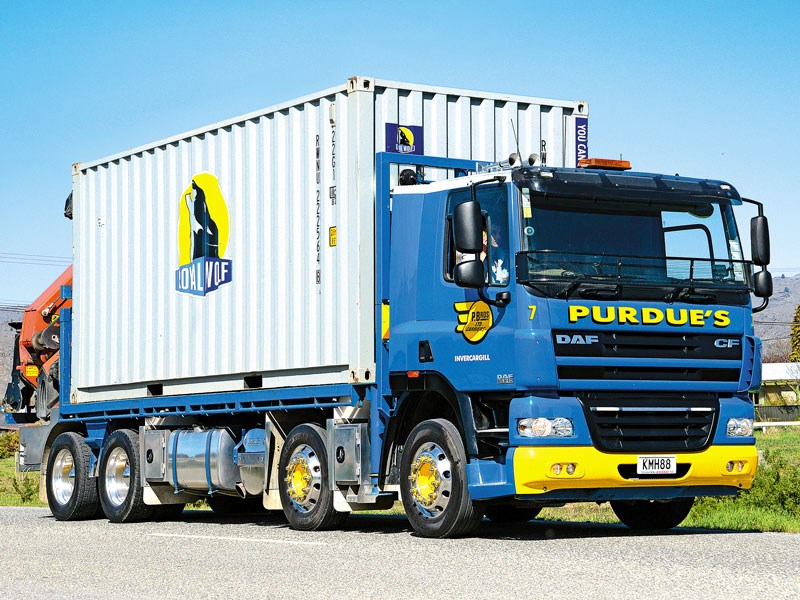 DAF was the brand of choice when this 85CF crane truck was added to the fleet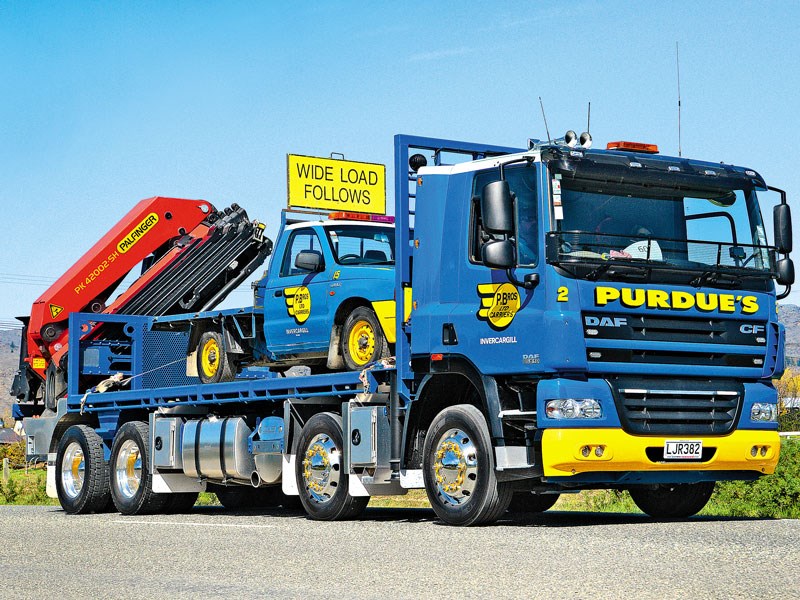 Another similar 85CF DAF was added in early 2018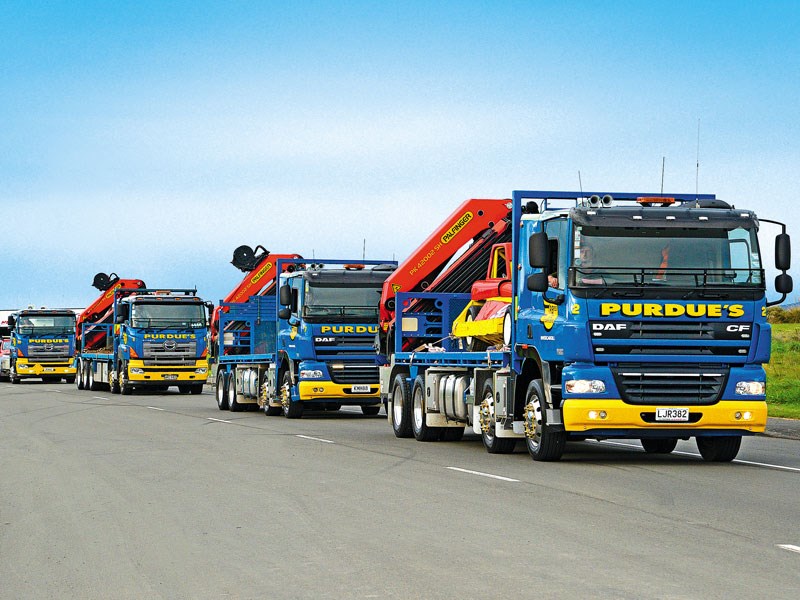 A sharp line-up at the Invercargill Truck Show and Parade back in 2018

Deals on Wheels writer Dean Middleton takes a look at the Purdue Brothers Limited fleet that's evolved over the years
In 1947, George and Syd Purdue formed a partnership and Purdue Bros Limited was formed. The brothers retained ownership until they retired in 1980 when Bill and Ken Richardson purchased 66.6% of the company shares and son of George, John Purdue was retained as the manager and was offered the remaining 33.3% shares.
The HW Richardson group (HWR) purchased those shares in 1995 making HWR the sole owner. Sadly, John passed away suddenly in 2008 and his son Mark, who had been working within the company for many years, became manager and remains so to this day.
It was back in the mid-80s when I first photographed Purdues' trucks and while there were Leyland Mastiffs and Mercedes-Benzs among others, back then, I was mainly interested in the Macks, with three R-models and an MC in the fleet at the time (if only as a young fella I had the foresight to photograph the other brands).
Over the years, various other makes and models have come and gone in the fleet and a yearly trip down to the Invercargill Truck Show and Parade has kept my Purdue's photo file relatively up to date, with UDs and Volvos prominent, although, the latest crane truck purchases have been a pair of CF85 DAFs. A familiar site on Southland roads, Purdue Bros continue to specialise in running a crane truck fleet and transporting over dimensional loads. 
Keep up to date in the industry by signing up to Deals on Wheels' free newsletter or liking us on Facebook.