Old School Trucks: Herberts Transport
---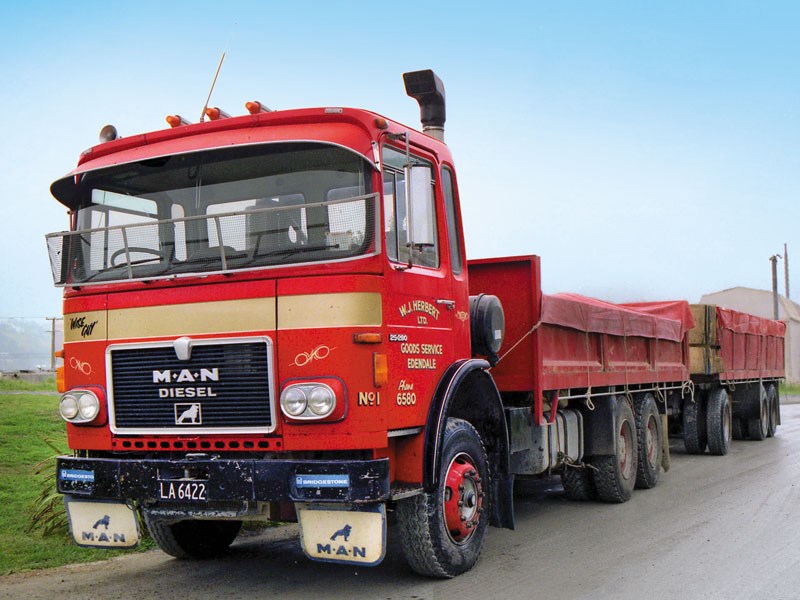 Pictured back in W J Herbert livery days, 'Wise Guy' was a 25-280 MAN truck and trailer pictured on tipper duties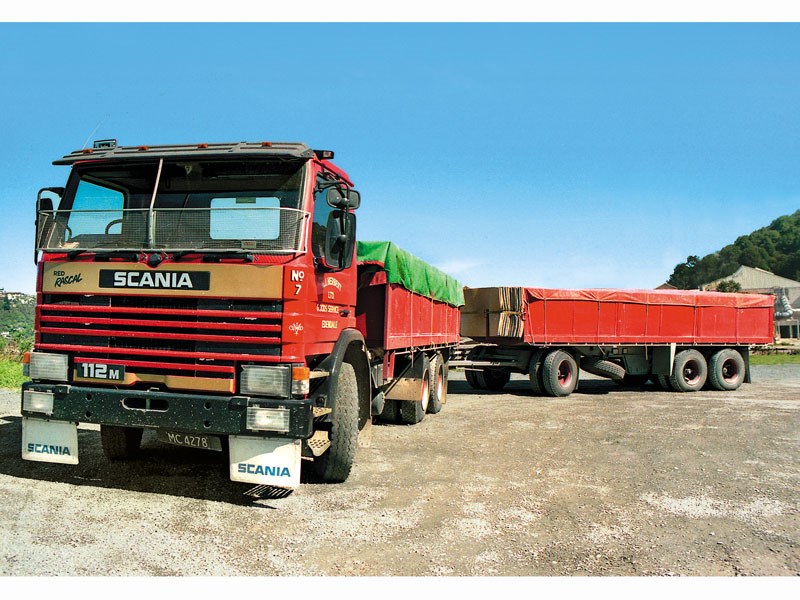 'Red Rascal' was a 112m Scania in the then common three-axle truck and three-axle tipper trailer configuration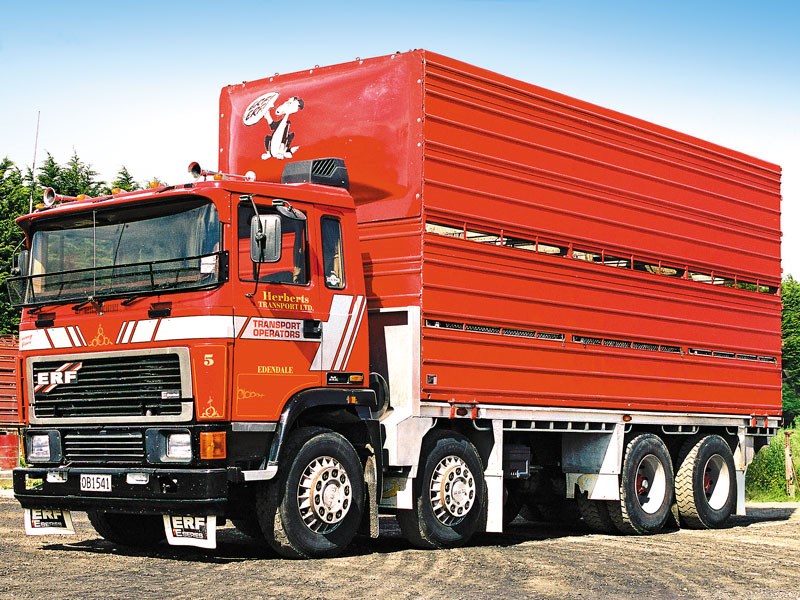 Fast-forwarding a few years, this E Series ERF named 'Luxury Liner' is posed sporting the new Herbert Transport Red and silver livery in the early '90s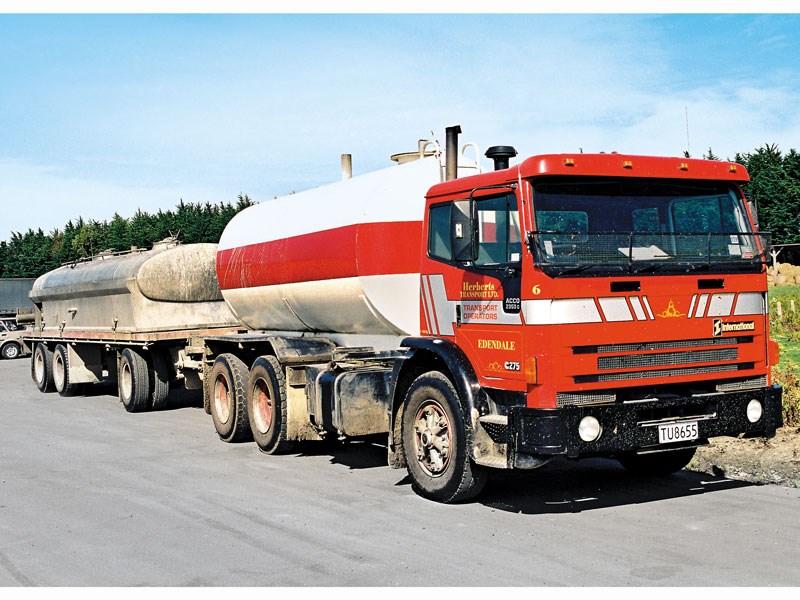 An International Acco 2350 pictured on whey and dairy waste product duties from the nearby milk factory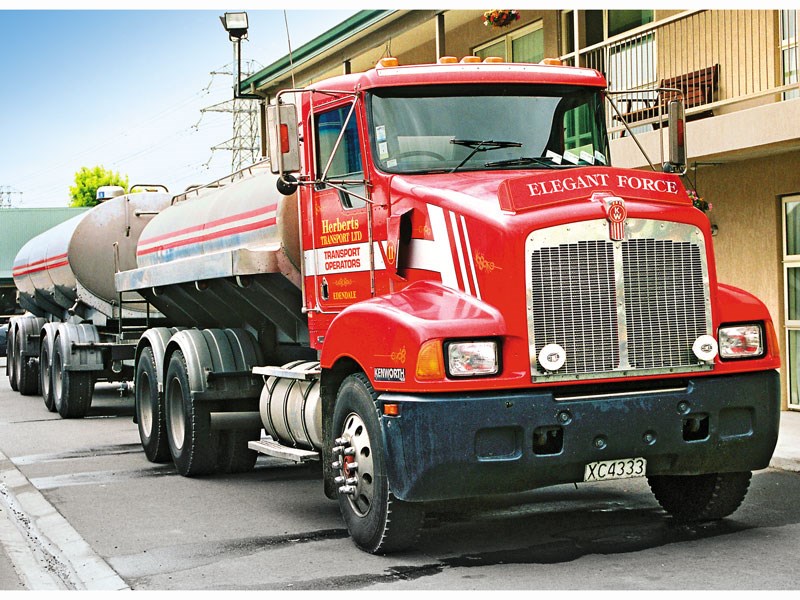 One of a pair of twin T401 Kenworths run by Herberts back in the '90s, 'Elegant Force' was pictured here on bulk inter factory milk tanker duties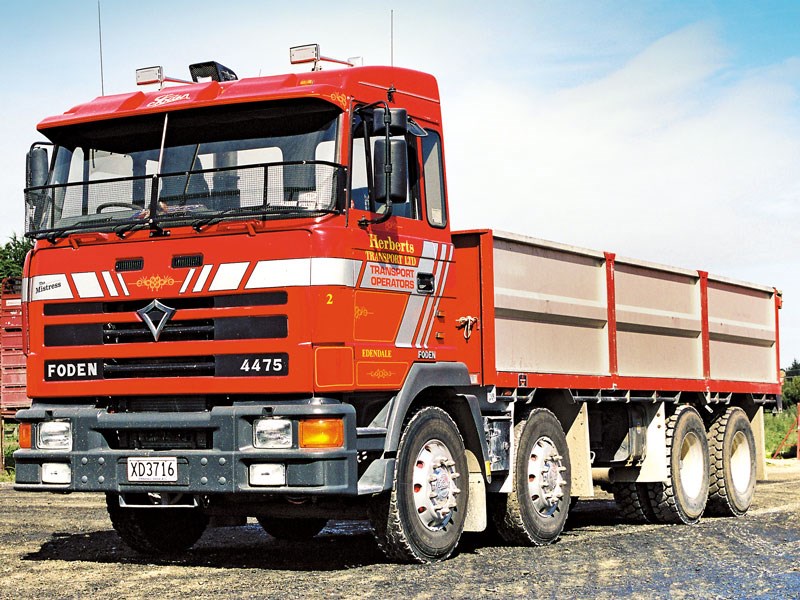 A 4475 Foden named 'The Mistress' on dropsider duties back in the early '90s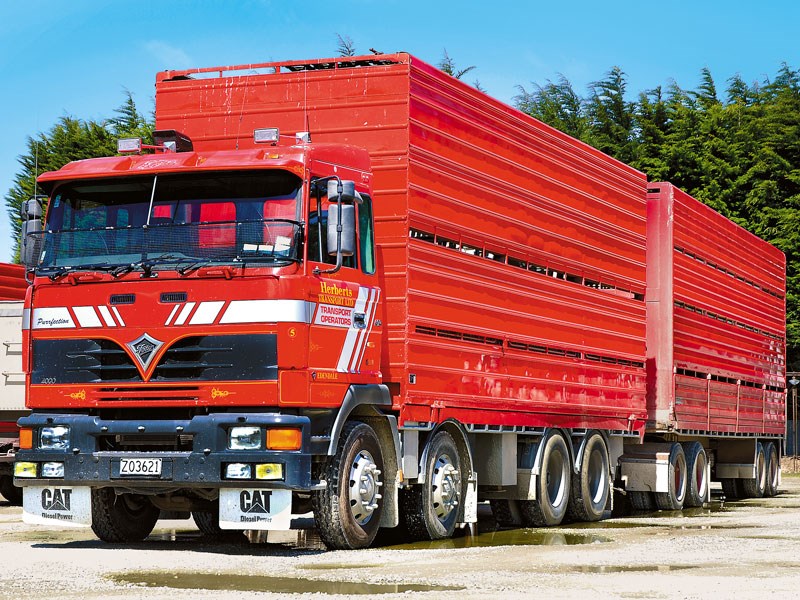 A later model 4000 series Foden named 'Puurfect' pictured on Livestock duties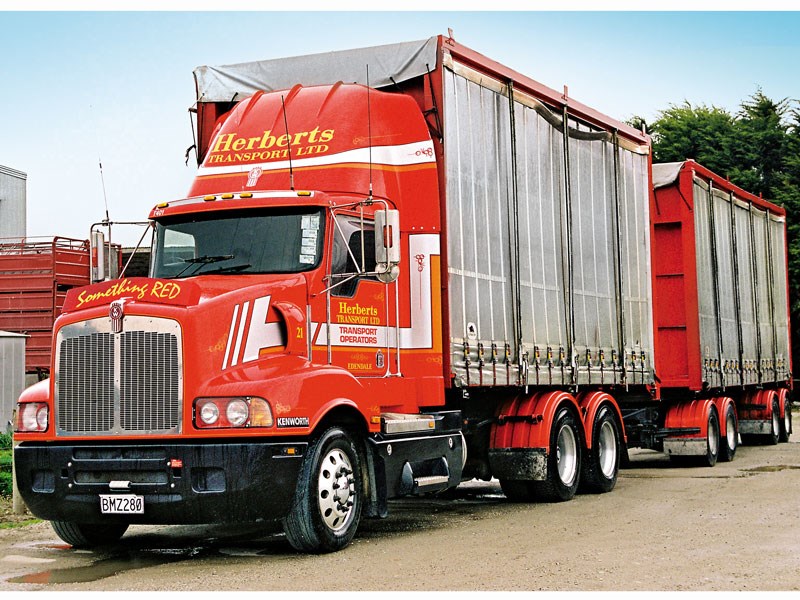 'Something Red' was a smart T404 Kenworth on Chipliner duties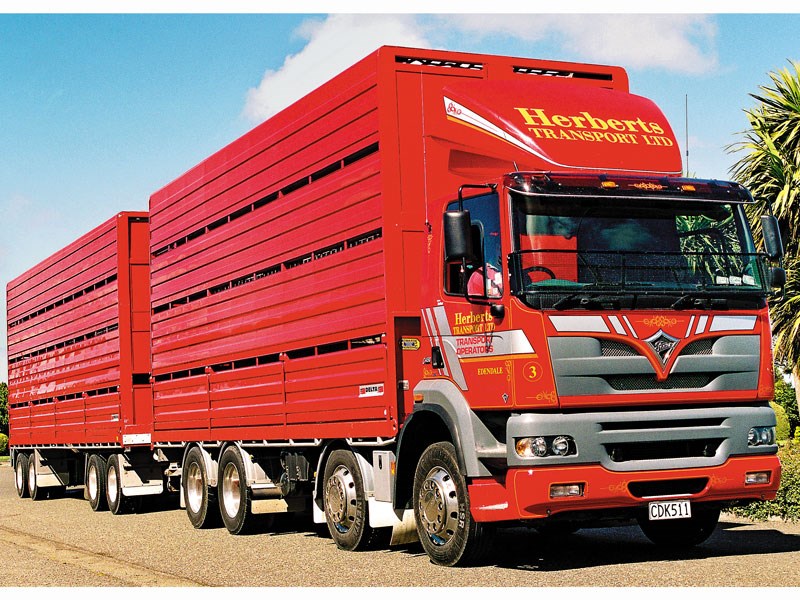 A pair of Foden Alphas was a personal favourite when they joined the fleet in the mid-2000s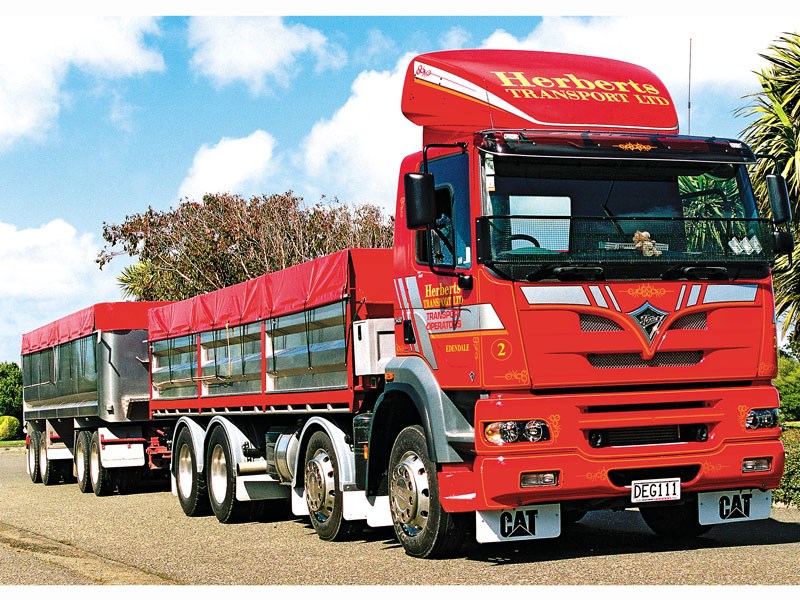 The sister truck looked resplendent with its entire front grille painted red, which was the main point of difference to the earlier Alpha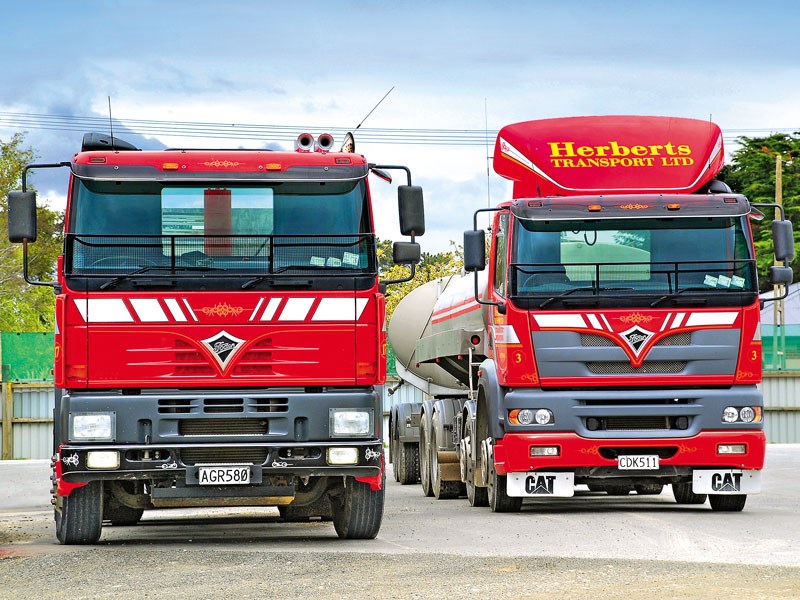 One of the sister Foden Alphas and an earlier model one parked up in the Edendale yard back in 2007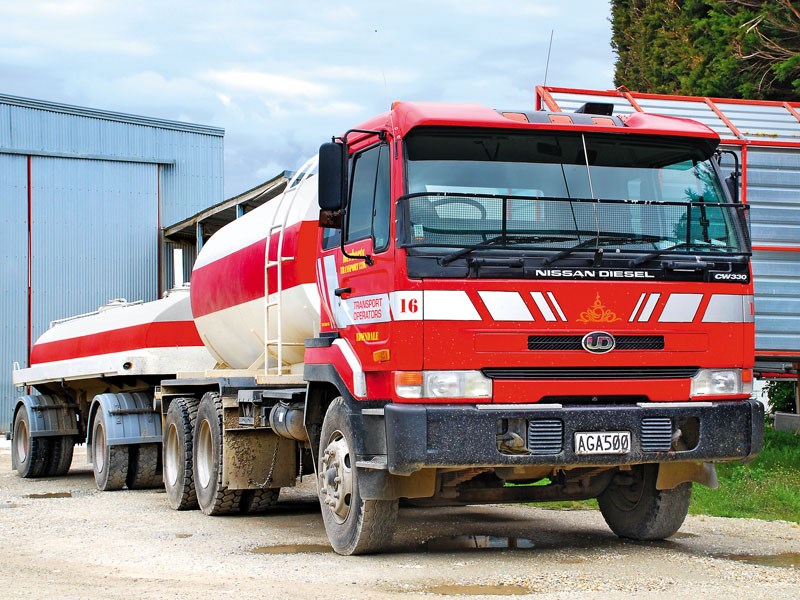 Nissan Diesels proved a reliable workhorse for the dairy waste product cartage and spreading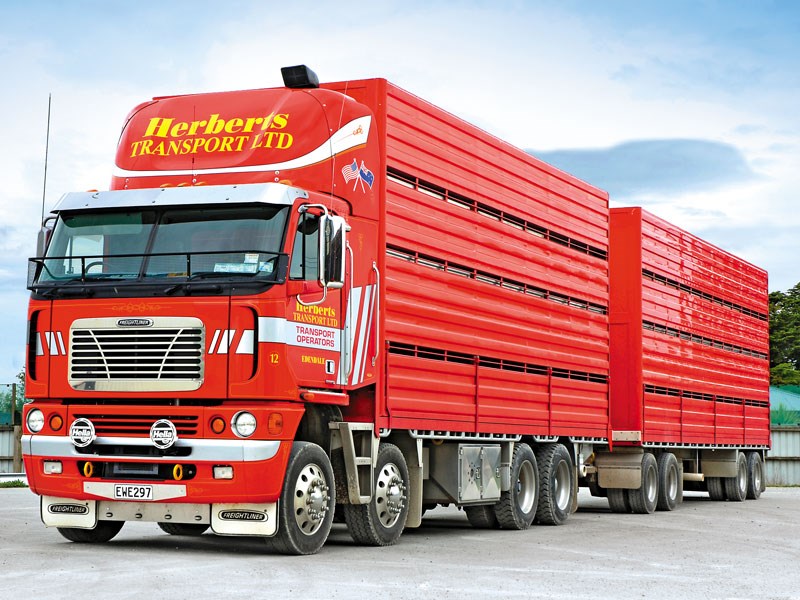 The smart Herberts red looked every bit as good on this Freightliner Argosy as any other brand, pictured back in 2010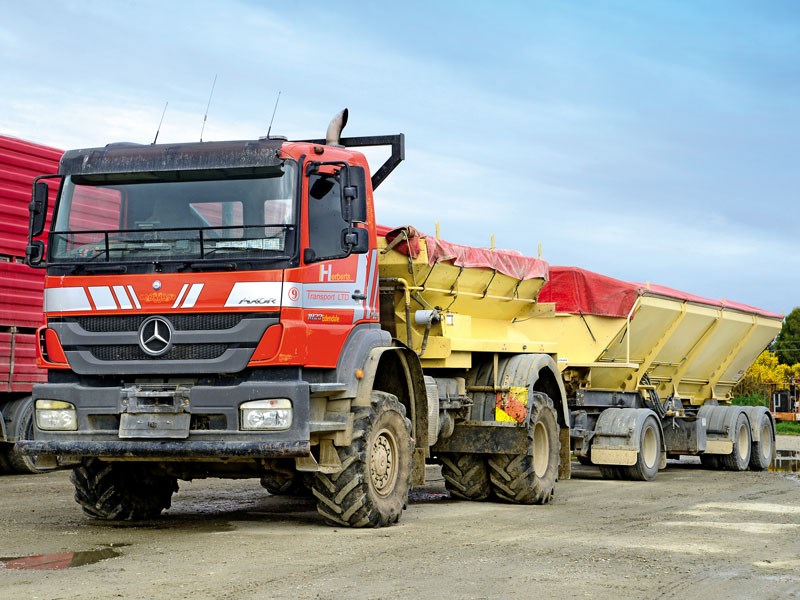 It wouldn't be a rural-based operation without fertiliser spreaders in the fleet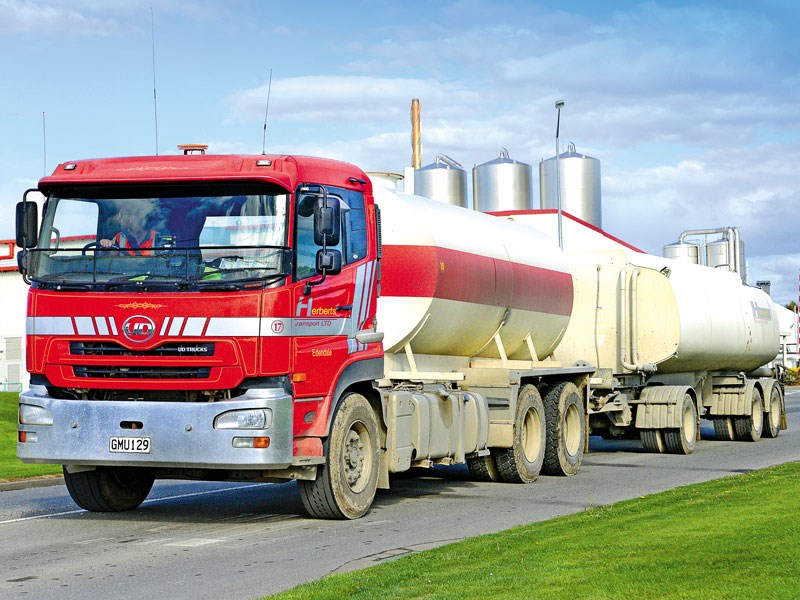 UD Quons have carried on from the earlier Nissan Diesels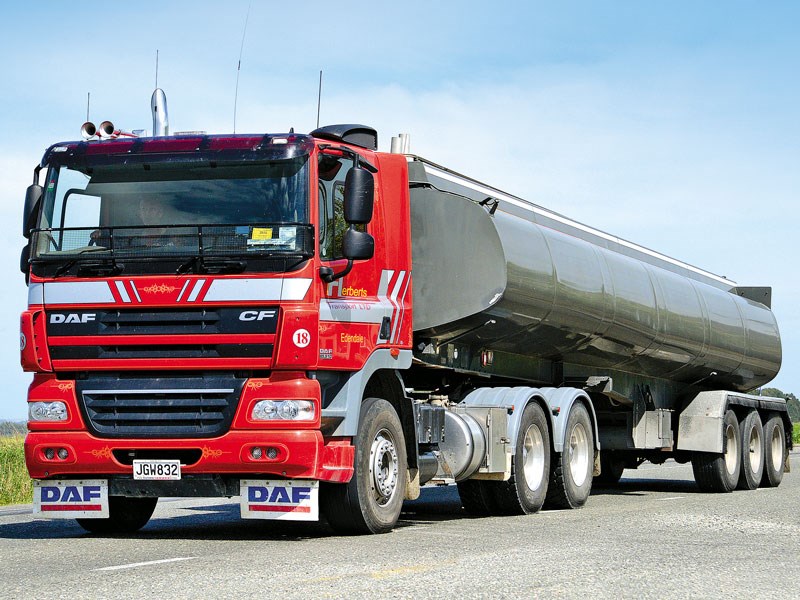 2015 saw many new additions to the fleet, including three CF DAFs and a K200 Kenworth Aerodyne, all with consecutive registration number plates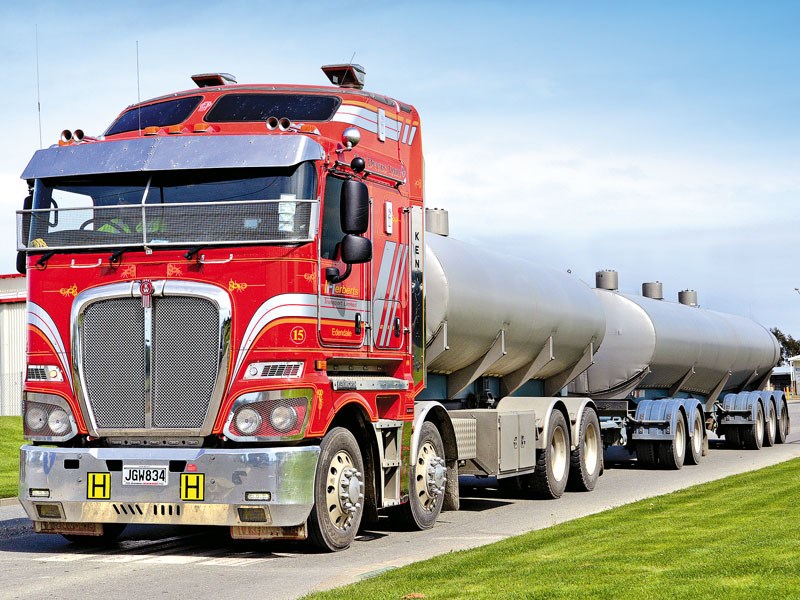 The Kenworth Aerodyne engaged in seasonal bulk milk transfers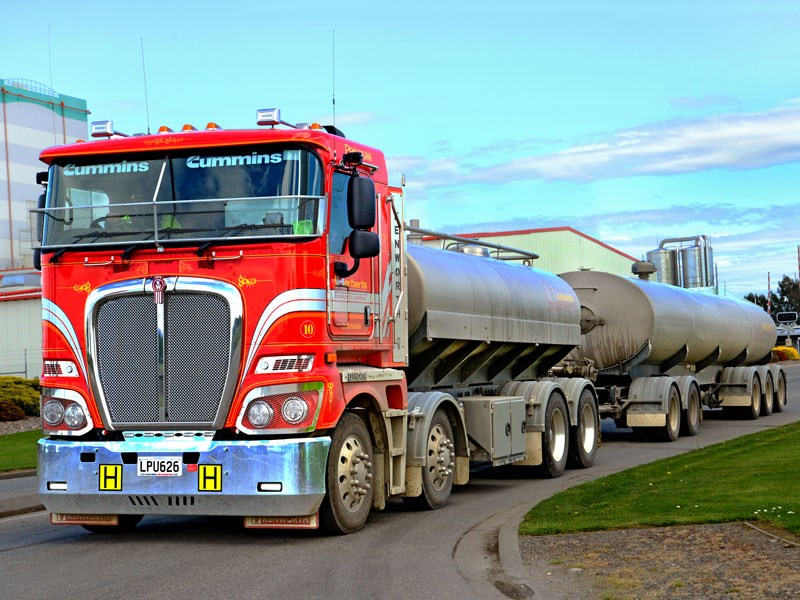 A day cabbed K200 Kenworth joined the ranks in 2018 (left) followed closely by another CF 85 DAF (right)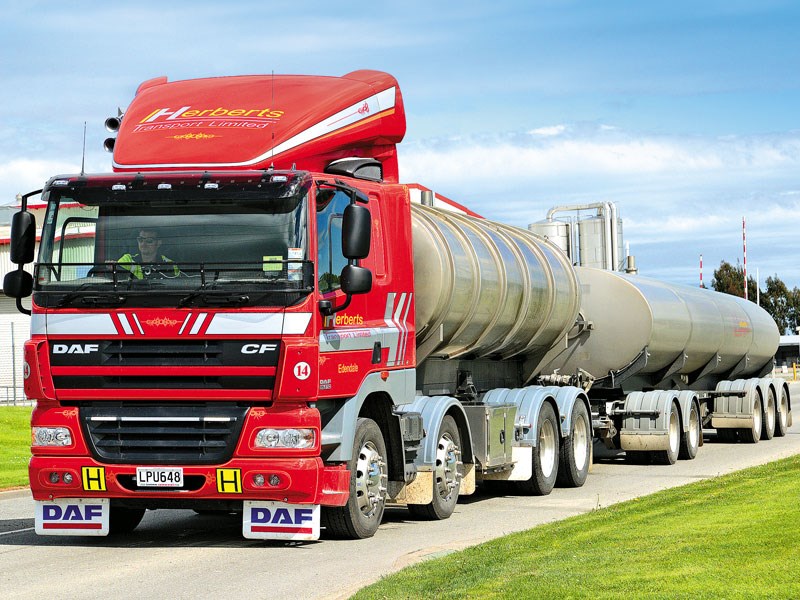 A day cabbed K200 Kenworth joined the ranks in 2018 (left) followed closely by another CF 85 DAF (right)

There has been a mixed array of trucks in Herbets Transport's fleet over the years, including ERFs, Internationals, Kenworths, and Japanese Nissan Diesel
Edendale is a small Southland town that sits on State Highway 1 between Gore and Invercargill. With a full-time population of less than 600 people, it almost defies belief that Edendale is also home to the largest raw milk processing plant in the entire world.
Formally W J Herbert Limited, Herberts Transport Limited's yard is nestled almost in the shadow of the huge milk factory of which a significant amount of Herberts work is derived from. Aside from the work the dairy industry provides, Herberts run livestock and bulk units as well as fertiliser spreaders and seed sowers.
When I first photographed one of their trucks back in the '80s, the then-named W J Herbert were predominantly red with a gold stripe on the front panels of the cabs. When W J Herbert became Herberts Transport, the livery was changed to a deeper, smarter red base colour, bold broken silver striping, and bright yellow signwriting, which when put together certainly made a statement on Southland roads.
There has been a mixed array of trucks in the fleet over the years, including ERFs, Internationals, Kenworths, and Japanese Nissan Diesel representation, but a couple of my personal favourites were a pair of Foden Alphas, which were put on the road in the mid-2000s.
One of the Alphas was set up as a livestock unit and the other a dropsider, which looked even more resplendent than its sister truck, as it had the factory grey grill and headlight surround painted in the bright company red base colour, making it a real head-turner.
These days the fleet has standardised somewhat with the more recent additions wearing predominantly a DAF of Kenworth badge, however, other brands still wear the bright red colours on the daily rural and dairy applications.
Keep up to date in the industry by signing up to Deals on Wheels' free newsletter or liking us on Facebook.