New music and technology releases in July 2020
---
Deals on Wheels brings the latest in music and technology for July 2020
Theophany Paizo Speakers
$2999
Christchurch-based Theophany has a storied history with its world-beating (and incredibly price-competitive) hand-assembled loudspeakers. One of the few outfits offering a personal service that ensures the purchaser gets the best performance out of their speaker, they've come a long way since the dream that formed in owner Garth Murray's mind and kicked off a stream of accolades.
The refreshed and reinvented Paizo (meaning 'to play' in Greek) bookshelf speaker is one of a stunning new range of Theophany beauts, and like all Garth's speakers, no corners have been cut in their design or construction.
With no parallel surfaces in their shape, the speaker's audio ability is given free range to wow the listener into sonic submission, free of the harsh hash that can result from typical cabinet design. And early reviews suggest that these incredibly tight, punchy speakers also punch well about their weight. theophanyloudspeakers.com
T+A Solitaire P Headphones & HA200 Headphone Amplifier
$9999 and $14,999
German company T+A keeps quietly producing hi-fi gear that's irrefutably expensive but which many claim is "simply the best in the world." And that's the verdict the first few reviewers of their first-ever headphones have made.
The Solitaire planar-magnetic headphones look like a million bucks and sound out of this world. The aluminium mesh on the back allows you to view the inner workings of the planar drivers and what a work of cutting-edge technology they are. Apparently each one takes hours to be carefully carved out of aluminium and the result is incredible transparency and precision in sound.
The ultimate for those whose preference is for headphones (with perhaps only Focal's legendary Utopia vying for the championship), they're light, extremely comfortable, and even better when paired with T+A's first dedicated headphone amp/DAC—the rather spiffy looking HA200. pqimports.co.nz
Sony LSPX-S2 Glass Speakers
$899.95
Who doesn't like the idea of turning convention upside-down? Sony has certainly managed that with its novel new wireless speaker, which doubles as a candle for romantic dinners (music by fake candlelight!) While the LED candle can be set to create various effects, the real innovation here is that the high frequency sounds all come from the glass itself rather than a tweeter.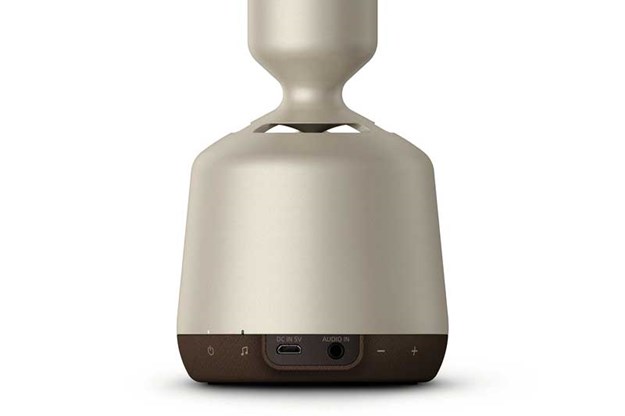 The bass comes from the base (uh-huh-ah-ha!), which includes an actuator that sends vibrations up the glass tube to create the high notes. Freaky, huh? You wouldn't want to be blasting death metal out of this petite baby, but with its camping lantern-like retro looks and surprisingly pleasing audio abilities, the LSPX-S2 is just about the perfect dinner companion. sony.co.nz
Flying Lotus—Flamagra (Instrumentals)
Here's a delicious slice of Afro-futurist cosmic funk that fits like a glove with the Black Lives Matter movement but which is decidedly fantastical rather than overtly political. Basically, a reworking of the excellent Flamagra album without the spoken word guest spots. As a standalone piece, it surprisingly works even better than the original.
FlyLo (as they call him) combines his juicy electronic beats with cameo appearances by legendary jazz artists such as Herbie Hancock and bass whiz Thundercat and turns it into a
space-jazz journey well worth taking.
Sit Down In Front—Confessions Of A Pie Thief
Sit Down In Front play old-fashioned energetic punk rock, but there's something likeable about this band of Gisborne high school students and their mildly satirical songs about stealing pies from the school tuckshop and having a bad day full of "first-world problems".
Having placed a decent third in the national heat of the Smoke Free Rock Quest and gotten themselves a surprise hit in Brazil, the band has recorded its second album at Neil Finn's Roundhead Studios with international producer Greg Haver. It won't win any awards for innovation but it's all good fun.
Keep up to date in the industry by signing up to Deals on Wheels' free newsletter or liking us on Facebook.