New music and technology releases in February 2020
---
Deals on Wheels brings the latest in music and technology for February 2020
Fyne Audio F303 Floorstanding Speaker
$1595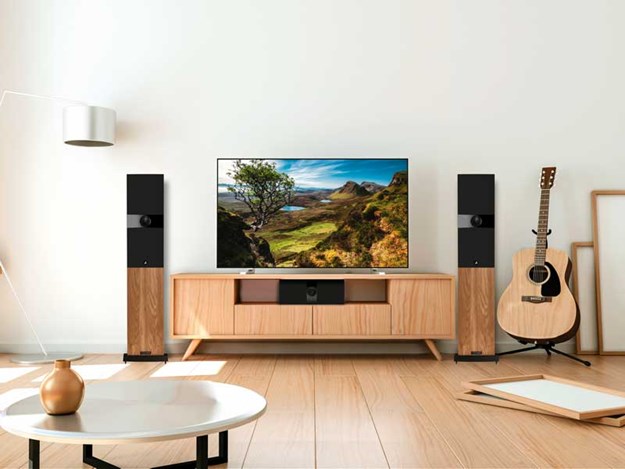 What is it about Scotland and quality hi-fi components? Everyone knows the peerless reputation of Linn products, but Fyne Audio is quickly establishing its credentials with a wall full of awards and reviews full of superlatives.
NA Distributors has taken on the role of introducing the brand to New Zealand consumers and is doing so with the gorgeous F303 speaker and its matching centre speaker (for those who watch a lot of telly), the F300C ($495).
The flagship of the F300 series, the F303 has the look of a speaker that can articulate musical information in a detailed and sophisticated manner, and its five-star review in the prestigious What-Hifi magazine confirms its pre-eminence.
Fyne Audio crows about having a collective experience in hi-fi of more than 200 years with "acoustical engineering talent, mechanical engineering expertise and industrial design flair", but despite this, the going price won't exactly break the bank. Featuring two six-inch drivers and 25mm polyester dome tweeter, the speakers are available in walnut, black ash, and light oak finish.
nadist.co.nz
T+A Caruso All-In-One Music System
$6199
Here's something different. It's a pretty box, but don't you dare compare it to all those cheap systems with flashing lights. Anything with the name T+A on it is going to be audiophile to the extreme and come packed with industry-leading innovation and German engineering excellence.
The Caruso is a diminutive streaming unit with a seven-inch IPS touch display on the front for maximum convenience and no less than seven speakers especially developed for this magic box: 1 x 170mm long-throw woofer, 2 x 170mm long-throw passive radiators, 2 x 100/40mm high-performance midrange drive units, and 2 x 20mm cloth-dome tweeters, all driven by a new 200-watt amplifier with DSP control.
When T+A claim 'all-in-one', they mean it, because the Caruso has just about any connection option possible (both analogue and digital) as well as on-board access to streaming platforms, and the optional use of Amazon's handy Alexa voice control.
pqimports.co.nz
Norma Revo Audio IPA 140 Integrated Amplifier
$11,750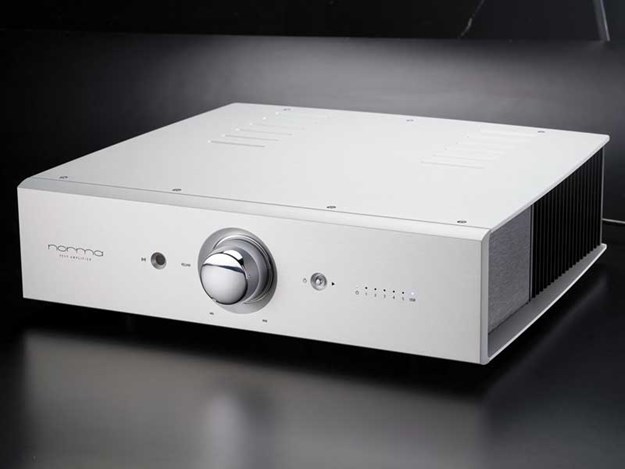 Devonport-based artisanal audiophile dispensary Audio Reference has just taken on the Norma brand out of Cremona, Italy—the historic city that gave the world composers such as Monteverdi and Stradivari of the legendary violin. Norma seeks to merge technical skill and musical sensitivity in crafting its amplifiers, and the Revo Audio IPA 140 integrated is getting effusive write-ups from high-end hi-fi publications.
"Dynamics, speed, and absolute transparency are combined with extraordinary musicality and a total lack of listening fatigue," goes the blurb. "The conflicts between solid state and valves are finally overcome, leaving space only for pure listening pleasure."
And the reviewers agree. This 140-watt amp has plentiful power for today's high efficiency speakers, using proprietary circuitry and regulated high-speed power. And although it's not cheap, this Italian stallion will go, and go, and go.
audioreference.co.nz
Field Music—Making A New World
Field Music is an English band whose music is said to reference the kind of art-pop that XTC did so splendidly in the 1980s, and so it does. The vocals are in that pleasantly keening 10cc-style and while the songs are strong on melody, they're also intricately structured, and with an almost progressive rock way with its riff architecture.
Making A New World is the duo's seventh album, a concept about life after World War I that was originally commissioned by the Imperial War Museum, and its range of subject matter makes for an intriguing, if rather difficult listen.
For those who like more than just a pleasant background or some groovy beats, Field Music have created a record that will appeal more and more with repeat plays.
Bill Fay—Countless Branches
Bill Fay is an enigmatic 77-year-old singer-songwriter, whose work in the early 1970s, like that of the doomed Nick Drake, was quickly consigned to obscurity before finally finding an ardent audience decades after his time. Thankfully, unlike Drake, Fay didn't kill himself but simply gave up on the music industry until he was rediscovered in the 21st century.
The wonderful thing about Countless Branches is its absolute honesty. The rather frail-sounding Fay clearly isn't seeking stardom, just self-expression, and he's got a lot to sing about that resonates with the experience of living his life and getting older, on a selection of songs that have been works in progress for 40 years.
Find more trucks for sale in NZ
Keep up to date in the industry by signing up to Deals on Wheels' free newsletter or liking us on Facebook.