Comment: Roadside drug testing on its way
---
I was pleased to see the announcement by Associate Transport Minister Julie Anne Genter just prior to Christmas that the government intends to introduce legislation that will enable police to conduct roadside saliva-based drug testing
Drugged driving, as every trucking operator knows, is a major problem and a serious contributing factor to our rising road toll.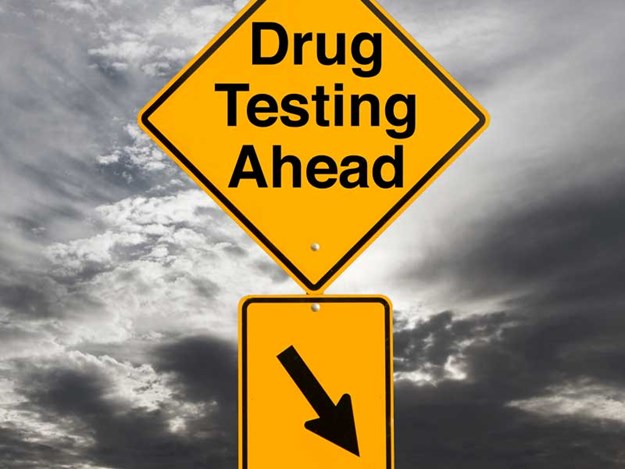 In 2018, of the 377 people to have been killed on our roads, 95 were killed in accidents where the driver was found to have drugs in their system. This is quite a shocking statistic, as it means that more than one-quarter of all the people killed on our roads died, at least partly, as a result of a driver impaired by drugs.
RTF has been lobbying for roadside saliva-based drug testing for many years. Unfortunately, successive governments sat on their hands and while the overall road toll was going down, anecdotal evidence was showing that the instances of drugged driving was increasing.
So, while RTF has been critical of some of the transport plans of this government, Minister Genter and her colleagues deserve credit for listening to RTF and other road safety advocates and committing to a law change that will, without doubt, save many lives in years to come.
The oral fluid devices that will be used will initially test for THC (the active ingredient in cannabis), methamphetamine, opiates, cocaine, MDMA (ecstasy), and benzodiazepines. The biggest logistical challenge for police will be the three to five minutes it will take for specially-trained officers to conduct the saliva test. This means that testing will have to be managed slightly differently to random alcohol breath testing, which only takes around 20–30 seconds to complete.
RTF will continue to engage with the government and police as to how best this can be achieved for minimum traffic disruption. Critics argue that roadside testing may collide with the legalisation of recreational cannabis, if that is the result of the upcoming referendum.
However, while RTF has serious reservations about liberalising cannabis law, especially when it comes to the administration of workplace health and safety, I don't see any practical reason why roadside drug testing would be affected. Alcohol is a controlled legal substance, yet testing for that is successfully undertaken all over the country almost every day.
The government has also announced that the threshold for a criminal offence when it comes to drug impairment while driving is to be aligned with the thresholds used for alcohol.
This means a blood test that identifies impairing medication or drugs at or above an amount equivalent to the criminal drink driving limit will result in a criminal offence. The legislation, which has been promised for 2021, will also see drivers who test positive for drug impairment immediately fined and suspended from driving for a minimum of 12 hours.
I am also pleased to see the government stiffen the penalties for distracted drivers and am looking forward to the roll-out of median barriers and other infrastructure improvements that will enhance safety on some of our worst stretches of road.
Finally, let me remind readers of the upcoming TMC Trailers Trucking Industry Show. This bi-annual event is organised by one of RTF's member associations, the New Zealand Trucking Association, and is a great opportunity for trucking enthusiasts to view one of the most impressive displays of transport machinery ever brought together in New Zealand.
As well as the usual Show and Shine event, this year's show will include the NZ Truck Driving Championship, an excavator, forklift and tyre-technician competition, as well as a huge range of exhibitors from right across the industry.
The 2020 TMC Trailers Trucking Industry Show will be held at the Canterbury Agricultural Park in Christchurch on 20 and 21 March.
For more information, visit truckingindustryshow.co.nz.
Find more trucks for sale in NZ
Keep up to date in the industry by signing up to Deals on Wheels' free newsletter or liking us on Facebook.