Book reviews: May 2020
---
The Deals on Wheels team reviews some of the latest titles to hit the bookshelves
The Joy of Water
Lonely Planet
$32.99
Reviewed by Esha Chanda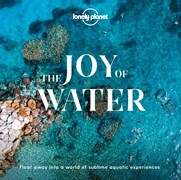 While travel restrictions in place around the globe means we can't cross borders, there's no stopping anyone from taking an armchair dive into some of the world's most far-flung corners in the search for sublime, serene, and calming aquatic experiences.
From wild swims off Britain's most remote beach and coral reef-fuelled snorkelling trips in idyllic Mozambique, to sumptuous soaks in Iceland's geothermally-heated pools and chill-out time with non-stinging jellyfish in Palau's magical hidden lake, no corner is left unexplored in Lonely Planet's most recent publication.
The book is a photographic dreamscape showcasing the world's best places for joyful interactions and include New Zealand's own Abel Tasman National Park with crescent-shaped bays, bottle-green waters, and dolphin encounters.
You'll find all the practical details you need to enjoy in more than 60 relaxing locations around the world. The gorgeous views captured in these pages are enough to tempt travellers to float away into a world of aquatic experiences, most of them immune to time and trends.
And while I only flipped through the digital copy and was wowed by the ample beauty our planet has for those who venture into the deep, I'm sure to find a place for the hardcover book on my bookshelf and maybe even a ticket to experience at least one of these magnificent locations.
Vehicles and Ocean for Kiwi Babies
Matthew and Fraser Williamson
Penguin Random House
$12.99
Reviewed by Esha Chanda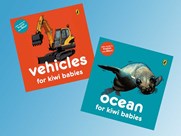 This one's for the little learners. These beautiful, brightly illustrated board books introduce children to vehicles and sea creatures of New Zealand in English and Maori. From building sites to airports, on the roads and out to seas, from the beaches and rocky coastline to under the waves around Aotearoa New Zealand, vibrant pictures introduce little readers to the variety of creatures and vehicles found in the country. The books are simple and eye-catching, with essential words in spelled out in both English and Maori. A great set to introduce kids to books.
Autopia
Jon Bentley
Allen & Unwin
$39.99
Reviewed by Claire Smith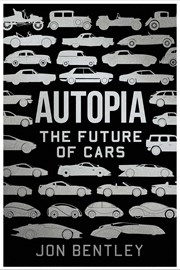 Cars are one of the most significant human creations. They changed our cities. They changed our lives. They changed everything. But in the next thirty years, this technology will itself change enormously.
If Google get their way, are we all going to be ferried around in tiny electric bubble-cars? Or will we watch robots race a bionic Lewis Hamilton? And what about the future of classic cars? In Autopia, TV presenter and journalist Jon Bentley celebrates motoring's rich heritage and meets the engineers (and coders) who are transforming cars forever.
From mobile hotel rooms to electric battery technology, hydrogen-powered cars, and jetpacks, Autopia is the essential guide to the future of our greatest invention. Fully designed with illustrations and photographs, this will be the perfect book for car and technology enthusiasts everywhere.
Keep up to date in the industry by signing up to Deals on Wheels' free newsletter or liking us on Facebook.