Book reviews: May 2020
---
The Deals on Wheels team reviews some of the latest titles to hit the bookshelves
The Plastic Problem
Aubre Andrus
Lonely Planet Kids
$22.99
Reviewed by Esha Chanda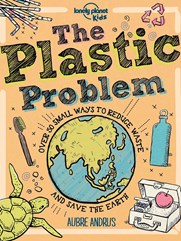 There's no denying that plastic is everywhere. What was invented about 150 years ago as a solution to many problems has today become a nuisance. It comes at a cost that outweighs the benefits; a cost that is too great for Earth and for its inhabitants.
In this handy book from Aubre Andrus, you will find 60 small ways to reduce waste, save the planet, and make a big difference. It informs young readers on plastic throughout history, the problems of using it, how it's polluting our oceans, and most important of all, where you can find plastic and how to reduce your consumption­­­—a guide on how to become a plastic patroller instead of a polluter.
The writer lists down simple ideas for more environmentally friendly alternatives for kids and tells them how small changes such as replacing squeezable snack and juice pouches can have a much bigger impact on their planet.
The book also has a handy checklist of all the ideas that kids can tick off when they complete each one. It may have been written for nine- to 12-year olds but the older lot could learn a thing or two from it too.
The world that we knew
Alice Hoffman
Simon & Schuster
$45
Reviewed by Claire Smith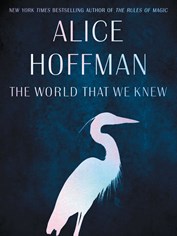 In Berlin, at the time when the world changed, Hanni Kohn knows she must send her 12-year-old daughter Lea away to save her from the Nazi regime.
Hanni finds her way to a renowned rabbi, but it's his daughter, Ettie, who offers hope of salvation when she creates a mystical Jewish creature, a rare and unusual golem, who's sworn to protect Lea.
Once Ava is brought to life, she, Lea, and Ettie become eternally entwined, their paths fated to cross, their fortunes linked. Lea and Ava travel from Paris, where Lea meets her soulmate, to a convent in western France known for its silver roses and a school in a mountaintop village where 3000 Jews were saved. Meanwhile, Ettie is in hiding, waiting to become the fighter she's destined to be.
Before the coffee gets cold
Toshikazu Kawaguchi
Macmillan Publishers
$24.99
Reviewed by Claire Smith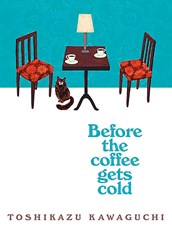 In a small back alley in Tokyo, there is a café that has been serving carefully brewed coffee for more than 100 years. But this coffee shop offers its customers a unique experience: the chance to travel back in time.
In the book, we meet four visitors, each of whom is hoping to make use of the café's time-travelling offer.
But the journey into the past does not come without risks: customers must sit in a particular seat, they cannot leave the café, and finally, they must return to the present before the coffee gets cold.
Toshikazu Kawaguchi's beautiful, moving story explores the age-old question: what would you change if you could travel back in time? More importantly, who would you want to meet, maybe for one last time?
Keep up to date in the industry by signing up to Deals on Wheels' free newsletter or liking us on Facebook.