Book reviews: January 2020
---
The Deals on Wheels team reviews some of the latest titles to hit the bookshelves
​Me: Elton John
$44.99
Elton John
Macmillan
Reviewed by Steve Atkinson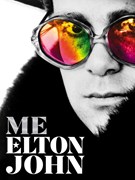 5/5 stars
I'm always a bit wary of official autobiographies, as more often than not, a sanitised version turns up on bookstands and almost always, the read is awful. In this instance, I'll raise my hand and acknowledge Elton; the old boy has done well.
He covers a lot of what we already know about him, but heck, this guy is a gossip, although, in most cases,​​ he does it fairly tactfully. He doesn't shy away from getting into details about his love life, years on the Charlie and I don't mean boyfriend, as well as giving us an insight into what some would call his caring and philanthropic pursuits. I can totally see why he's a rock star because with all those life experiences, he'd either be that or homeless and sitting on the sidewalk. It is a very good read.
Prince: The Beautiful Ones
$55.00​​
Dan Piepenbring
Penguin Random House
Reviewed by Steve Atkinson
3/5 stars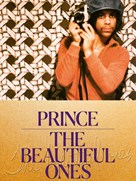 It must be a bit of a bummer to get a commission to write a biography on a musical icon, only to have them die on you before even getting up a head of wind.
But that's what happened to the writer of Prince's bio, so lucky for us, he managed to cobble something together in a way that apparently does justice to what the musician would have wanted.
Unfortunately, none of us are quite sure on that except the writer, but the eclectic layout and writing does make me think that this is not far off the mark. Fortunately contained between a lot of scanned handwritten pages, we do get some insight into the life of a person I consider a genius and helps give us some perspective of his life behind the public persona. Not your average biography by a long shot, but then we'd expect nothing less from Prince.
Wired for Sound: The Stebbing History of New Zealand Music
$89.99
Grant Gillanders and Robyn Welsh
Bateman Publishing
Reviewed by Steve Atkinson
3/5 stars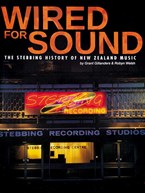 I was so excited when this book first arrived that I shouted it from the rooftop in the form of a seldom-done social media post. In hindsight, I should have been a bit more patient and read a few pages before doing so or taken a closer look at the subheading on the front cover: 'The Stebbing History of New Zealand Music'.
Turns out, the physically-huge read was more of a history lesson on every Kiwi band and person who had some form of connection, no matter how small, to the Stebbings and their music labels.
Sure, there's a decent amount of information about the Stebbing family themselves, but somehow after closing the last page, I was left feeling a bit ripped off. Perhaps, it was because I reckon it'd taken me a whole five minutes online to find out pretty much everything I wanted to about the bands and people inside.
A proper biography on the Stebbings was really what I wanted to read about; not something that every blogger and his trusty dog had already covered. It could have been so much more in my opinion.
Keep up to date in the industry by signing up to Deals on Wheels' free newsletter or liking us on Facebook.