Book reviews: April 2020
---
The Deals on Wheels team reviews some of the latest titles to hit the bookshelves
Bill Birch: Minister of Everything
Brad Tattersfield
Mary Egan Publishing
$40
Reviewed by Steve Atkinson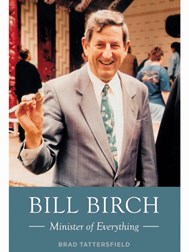 For those of us with a bit of mileage on the clock, Bill Birch was that 1980's politician who had a bunch of distracting moles on his face, but for others, he was a stalwart of the National Party, who some say was the person behind the prime minister and was the man that made things happen.
The author certainly pushes the point home and at times a little too much. But, if you can filter through the bromance, there's some good learning, such as the Think Big projects of the '80s, which we should have had the patriotism to back.
And we get served some insider knowledge on those politicians who we know as scoundrels and egotists. Yeah, it really isn't a bad read after all.
The Deep
Alma Katsu
Penguin Random House
$37
Reviewed by Steve Atkinson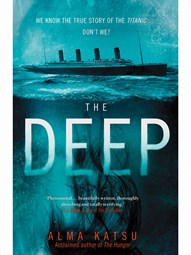 This book was an ok read. Focussing on Annie Hebbley who we first meet in an institution, the story quickly morphs between a present-day 1916 and 1912, the year of the sinking of the Titanic of which she was aboard.
To make things interesting, Annie is assigned as a nurse aboard the hospital ship Britannica, which is a 'better made' replica of the Titanic.
There's a few weird goings-on, such as a guy called Mark (isn't there always), a missing baby, and some strange supernatural-styled occurrences. Funnily enough, everything seems to fit together quite well.
The Good, the Bad, and the Little Bit Stupid
Marina Lewycka
Penguin Random House
$37
Reviewed by Mike Pertern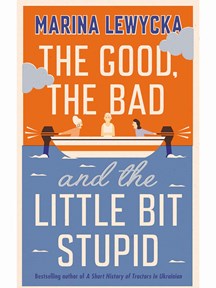 Set in the immediate aftermath of the UK referendum on EU membership, the author's latest work is a Brexit comedy of sorts.
We have a 79-year-old retired lecturer, our main character and the patriarch, who comes out as a Leave supporter to the disgust of his wife and their two children.
Shunned by his own family, George finds comfort next door—into the bed of Brenda, only to later discover that her views are quite extreme. So our poor protagonist grows disillusioned and moves into a new flat.
Oh and did I tell you in the middle of all this, he receives phone calls informing he's won the Kosvan State Lottery and the kind people on the other end of the line would like to give him the money as soon as hands over his online banking details.
Soon enough George finds a bunch of eastern Europeans at his doorstep desperate to know his mother's maiden name. The story takes an awkward turn, leaving the Brexit theme behind and moving ahead with 'financial fraud' instead.
The book has bits of situational comedy, until you finally reach the climax, and it's not a bad read but I am unsure if it's for everyone.
Keep up to date in the industry by signing up to Deals on Wheels' free newsletter or liking us on Facebook.