New music and technology releases in May 2018
---
Deals on Wheels brings the latest in sound technology for this month
Month in, month out, Shiny New Things brings you an endless parade of sumptuous audio gear. But what do you do if you want to put together a system that will be the envy of your friends?
Considering how much cash can be poured into the acquisition of these marvels of design and engineering, it's remarkably hard to find somewhere to hear the magic. You won't find esoteric high-end audio gear at Harvey Norman, and a disappointing number of hi-fi shops lack even the most rudimentary facilities for checking out the musical wonderment.
So this month, we showcase suppliers that do it properly. There are other great places to discover the core of music and a system with spine-tingling synergy, but Audio Reference and PQ Imports are real standouts.
Audio Reference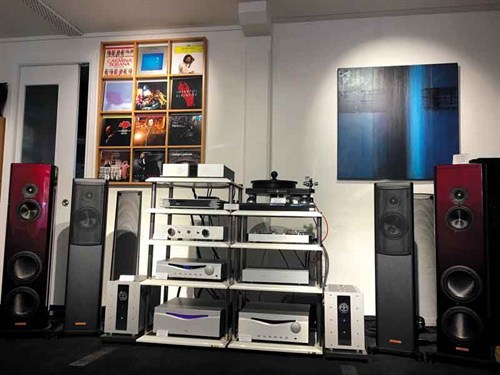 Terry Humphries' Audio Reference has parked up at several different venues around Auckland over the years, but its new showroom on the main drag just minutes from the Devonport shops is its best yet.
This is the way a high-end store should work: Audio Reference is an appointment-only set-up, so that each customer gets time to listen to the components they're keen on in a dedicated environment. Clients get to relax on comfy chairs and sip espresso while listening to their favourite music selections, and Terry is all set up to mix and match components at the customer's request.
Choosing the right gear is all about trusting your own ears and one pair of speakers might really sing with a particular amp but sound underwhelming with another, so it's incredibly important to give the process ample time.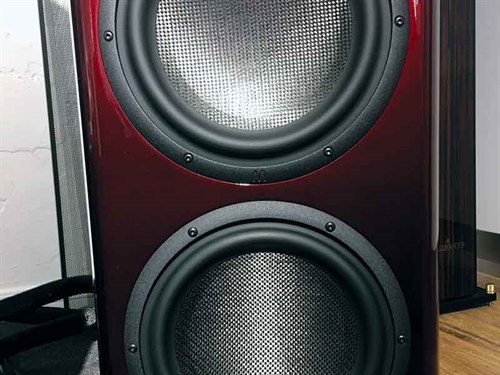 Terry has set up his room to mimic a normal-sized lounge so that you won't get the gear home and find that it sounds completely different, and it's a superb experience just looking at—let alone listening to— the many exceptional brands, many of them from Europe, on the Audio Reference shelves.
audioreference.co.nz
PQ Imports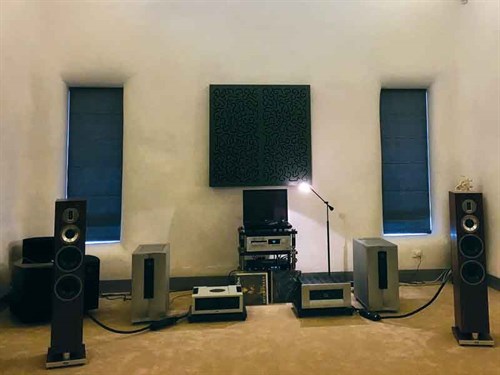 Paul Quilter runs his hi-fi importing business out of his incredible 15,000 square foot purpose-built venue in the farming community of Tamihere just minutes out of Hamilton.
One of the most respected local figures in hi-fi, Paul's audio room—based on the acoustically perfect design of old-fashioned opera houses and contained within the walls of his environmentally controlled straw bale building—is a sonic wonder all by itself.
PQ Imports is a distributor and agent for well-regarded brands rather than a direct-to-public business, but Paul will happily accommodate someone who is serious about assembling a superior system by demonstrating the sheer quality of the componentry before sending them to the relevant retail outlet.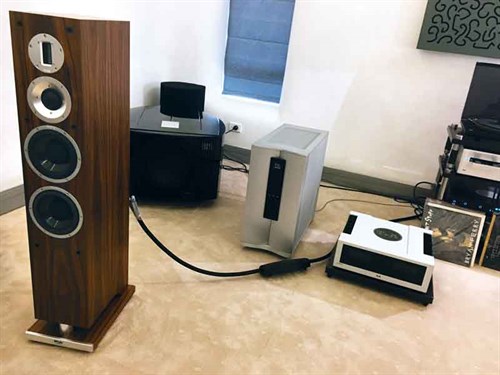 Paul also runs monthly listening sessions where hi-fi buffs bring their own records to hear on whatever amazing system he has up and running at the time.
pqimports.co.nz
The Disappointments—The Disappointments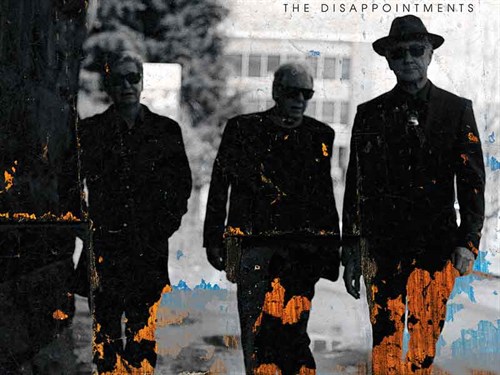 This trio of Kiwi rock veterans—Hammond Gamble, Andy McDonald, and Brent Eccles—performed as Street Talk in the 1970s and reconvene as the blues-rock powerhouse The Disappointments for a debut that, well… doesn't disappoint!
This is old-fashioned loud and dirty blues done rock style and its unpretentious songs about working-class lads and lasses are accompanied by everything from classic blues to ballads to outright boogie, all of it given extra wallop by Eccles' drums (he once hit the skins for Aussie hard rock group The Angels) and Gamble's gritty vocals and guitar.
David Byrne—American Utopia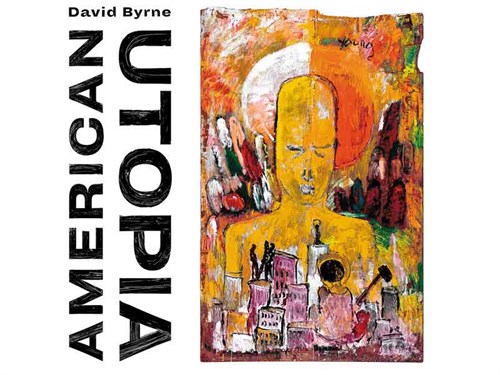 If you want a record to show off your fancy new stereo, then the latest for former Talking Heads guru David Byrne is a killer. Byrne's first solo album since 2004 is a playful and witty analysis of modern life that takes an imaginative perspective.
One song even views life through the eyes of a chicken! Eccentric, yes, but Byrne's cast of collaborators, including ambient king Brian Eno and man-of-the-moment Daniel Lopatin on keyboards and electronics—ensure that the music is a constant delight.
Keep up to date in the industry by signing up to Deals on Wheels' free newsletter or liking us on Facebook.