Special feature: Wellington Fire Museum
---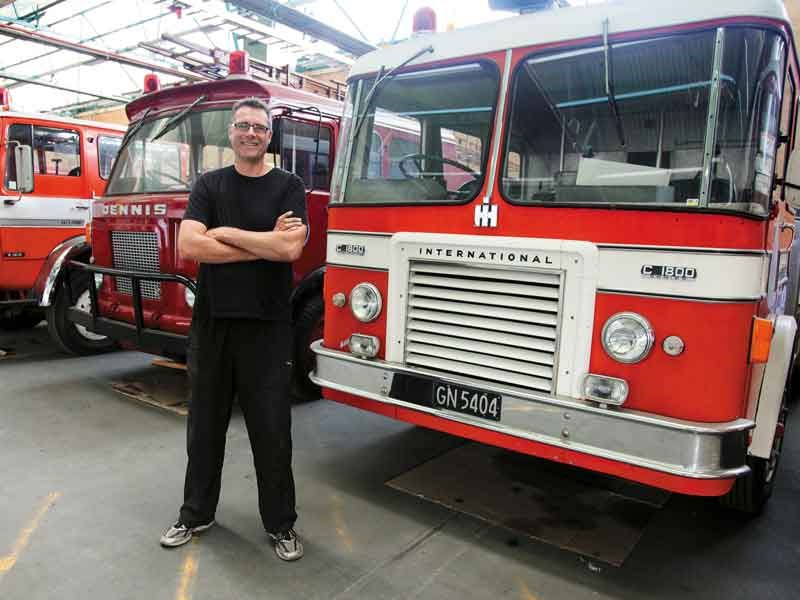 Meet Matt Silver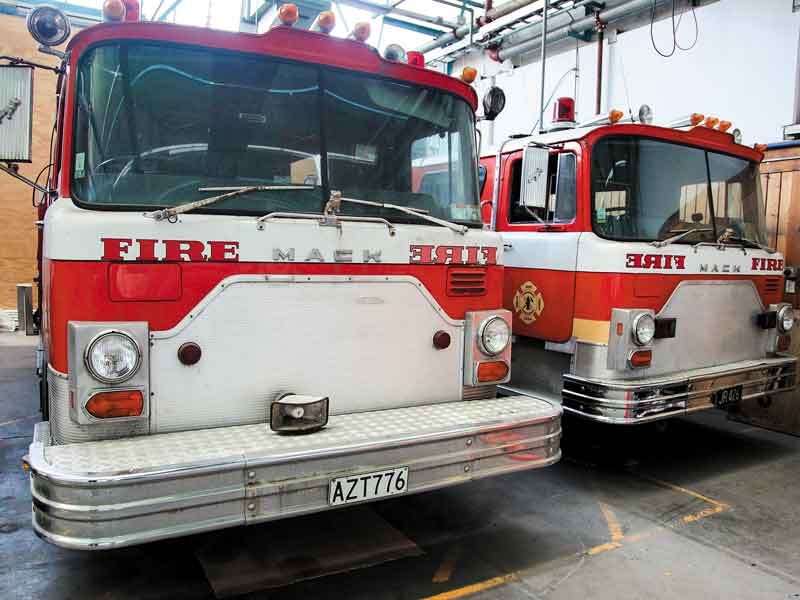 1982 Mack CF and 1978 Mack CF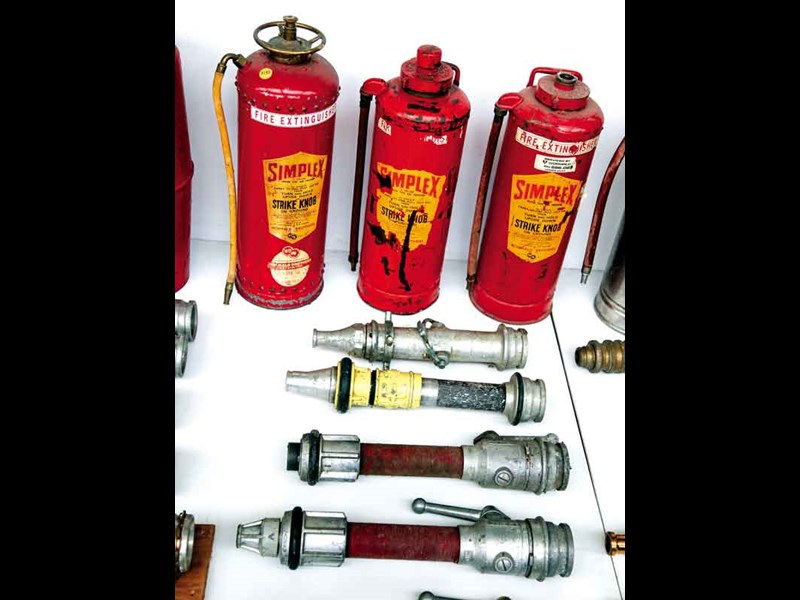 Hot disposal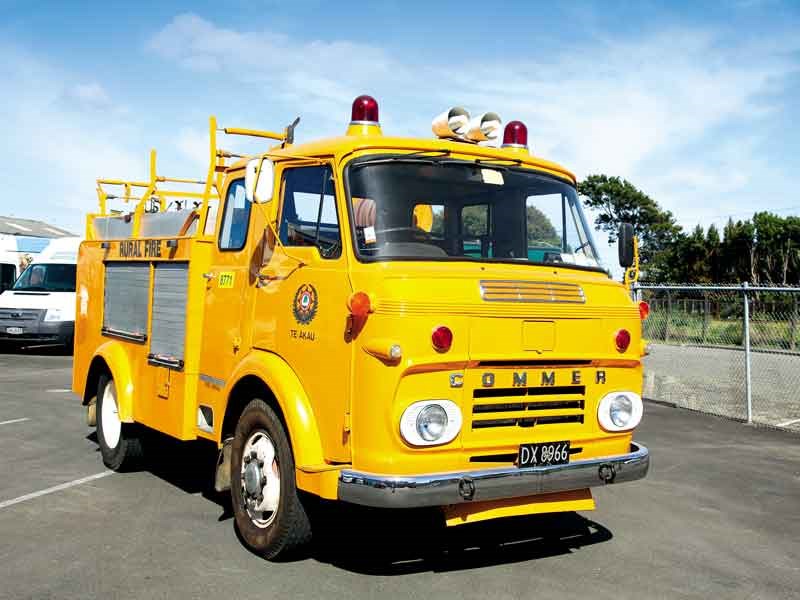 1966 Commer Vaks

A passion for fire engines led to an impressive collection that's now up for sale. Deals on Wheels checks out the Wellington Fire Museum.
As a youngster, fire sirens provided the sound track to Matt Silver's life, so it was no surprise that he started the Wellington Fire Museum when he greq up.
During the 1970s, his father worked as a professional firefighter in Hamilton and his family lived behind the fire station. Matt recalls playing among the Bedford fire trucks when they came into the workshop for repair. "My friends and I used to sneak in and pretend we were going off to fight fires," he says.
Wellington Fire Museum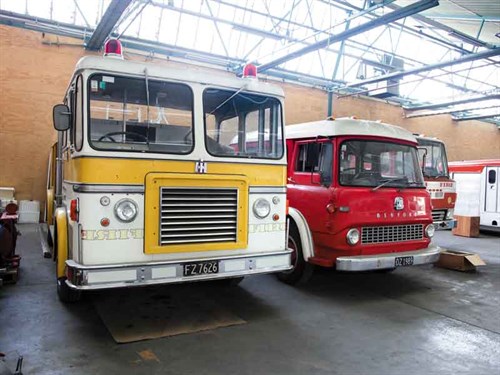 The Wellington Fire Museum located in Lower Hutt houses 20 fire engines and associated memorabilia such as hoses, uniforms, and fire extinguishers. It's been an 18-year labour of love for Matt who bought his first fire engine in 2000 (he also has a boyhood collection of 500 miniature fire engines) and the purchase of one machine led to another.
"A collector called Andrew Farmer owned 14 fire engines and decided to sell his collection. I heard about it and when he sent me a photo of the 1972 International, I realised it was the same model as Dad used to work on, so I had to have it. By coincidence, a month later, someone else phoned and said, 'I hear you collect fire engines…'. It was a 1964 Dennis with a Rolls Royce engine, so I bought that, too."
But since Matt was about to head off overseas, he put both fire trucks into storage. While away, he visited a few fire museums in the UK and US and was inspired to start his own museum back home.
"I made a list of 50 fire engines I was interested in saving, then set about collecting them. They were all unique in regards to being a one-off, the first in service for their type, or had served in the Wellington area."
He set up the museum in 2003 in a building in Lower Hutt. Since then, he's had to move nine times because of short-term leases. He estimates it's cost him about $400,000 to fund the museum.
Preserving Wellington's firefighting history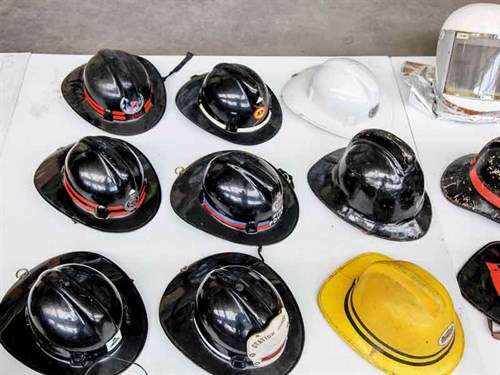 Matt originally set up the museum as a charitable trust, and his goal was a bold one: he wanted to preserve Wellington's firefighting history, to honour the thousands of volunteer firefighters who have protected their communities, and also make it an education centre.
When asked if he has a favourite, Matt, who was once a volunteer firefighter for the Johnsonville brigade, says, "No, not really.
I see beauty in all of them. I enjoy looking at them all lined up in the museum with their different colours and styles. I like seeing how they've changed, say, from the 1950s to the very standard looking trucks of the 1970s and 1980s."
The oldest engine in the museum is a 1959 Dennis F24A. There is also a rare 1977 Dodge, one of the only two ever built and previously owned by Fonterra, and another well-preserved 1966 yellow Commer with only 20,000 miles on the clock.
The detailed history of the fire machines fascinates Matt, and as we walk around looking at each one, he reels off masses of information. However, he laments the fact that New Zealand's transport history hasn't always been valued and much of it has been lost on the scrap heap.
The fire engine collection: from past to the present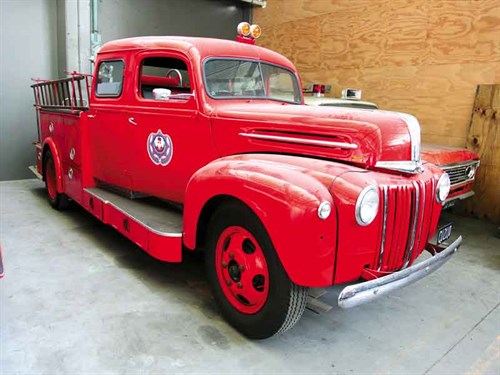 It's interesting to note the changes that have taken place over the years with regard to the choice of trucks used as fire appliances. Matt says that in the past, the council often owned Fire Boards, so local communities bought their own fire engines.
"There were lots of Dennis and Ford V8s, Ford 600s, and TK Bedfords. These were the backbone of volunteer rural fire brigades. In the cities, during the 1970s and '80s, they tended to have International and Dennis and after that Mitsubishi and Scania. Now the main trucks used as firefighting appliances are Scania and MAN and also Iveco for volunteer brigades."
Because fire appliances are well maintained and housed, Matt doesn't need to carry out a great deal of restoration.
"The fire service tended to retire engines when they are about 30 years old, and they are well looked after compared to trucks used in other commercial operations."
On the sidelines
The fire museum occupies only a segment of Matt's busy schedule. His other work includes being a ministerial chauffeur around the capital ciy—a job he's done for nine years—and being a vehicle wrangler for film-makers.
He explains, "I buy and hire vehicles for films. It all began when I was asked to find a 1981 fire engine for a movie about the 1981 Springbok Tour, called Rage. I also worked on the remake of Goodbye Pork Pie where I purchased a car from the NZ Police and for the movie Light Between Oceans, where I organised a steam train."
Now the time has come for a change. Matt reckons it's time to meet that special person and settle down, so he wants to sell the collection. His goal is to sell it in its entirety rather than breaking it up.
At this stage, he's had a lot of interest from his auction on Trade Me, but with the warehouse lease running out in June, the heat is on to get things moving.
"If I can't sell it as a collection, I've contacted the brigades these engines originally served in to see if they are keen to have them back."
And will he miss his collection? "I feel like I'm ready to move on and have them go to a good home."
For more details, contact Matt Silver on 0800FIREENGINE, 0220979490, or e-mail mrmattsilver@gmail.com or go to his Facebook page facebook.com/Wellington-Fire-Museum. 
Interested in more fire museums in New Zealand?
We've rounded up a few worth checking out.
Hall of Flame, Christchurch (hallofflame.org.nz)
Auckland Fire Brigade Museum and Historical Society (afbhs.co.nz)
Southland Fire Museum (nzmuseums.co.nz)
Jubilee Fire Museum, Masterton 
Emergency collection at Motat (motat.org.nz)
East Coast Museum of Technology (ecmot.org.nz)
Read more trucking features on Deals on Wheels. 
Keep up to date in the industry by signing up to Deals on Wheels' free newsletter or liking us on Facebook.