Cover story: A roadtrip in the Isuzu CYJ530
---
In DOW 272, the Ed took a ride with Mark Solloway in his Isuzu CYJ530 from Nelson to Christchurch. He's back with him again to track changes
If you remember, back in April 2016, I climbed aboard with Mark as he plied his nightly route from Nelson to Christchurch airport, with parcels bound for places further afield.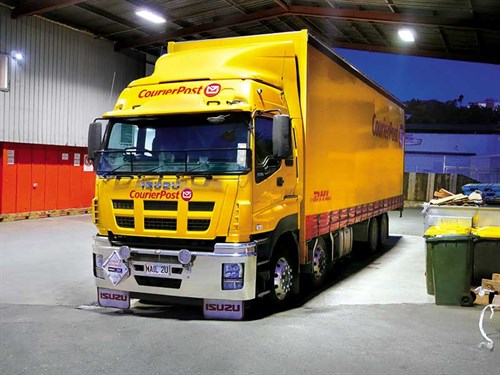 Things have changed over the past 15 or so months. First off, Mark is in a new model Isuzu—a 530hp 2016 CYJ530 8x4 curtainsider unit.
'New' may not exactly be the correct word, as the truck has already clicked more than 250,000km, so we could say it is pretty well run in at this current point in its life.
Bromell Transport company owner Mike Bromell says this CYJ530, purchased from Wadsco Trucks Ltd, is quite similar to the previous unit but is around 2.5m longer than the one it replaced. Like the last one, this unit is also kitted out with a 16-speed AMT (automated-manual) transmission.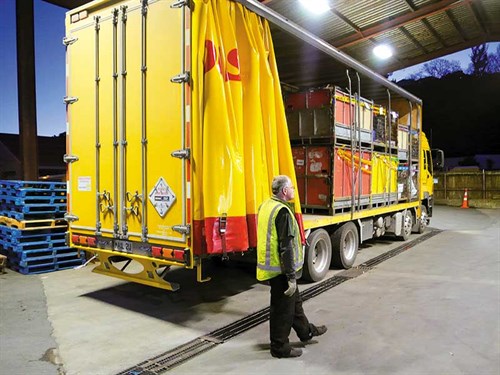 Another change from when I last visited is the closure of State Highway One between Picton and Kaikoura after the 6.8 earthquake that affected the region in November 2016.
Following this event, significantly more traffic now uses the alternative route across
Lewis Pass, as it is the main thoroughfare for vehicles coming from the North Island.
Fortunately, Mark's run starts at 6pm and he's home some 12 hours later, so the bulk of the nuisance traffic is well and truly tucked up in bed by the time Mark and other nocturnal drivers, who share the night route, hit the road.
Joining Mark in Nelson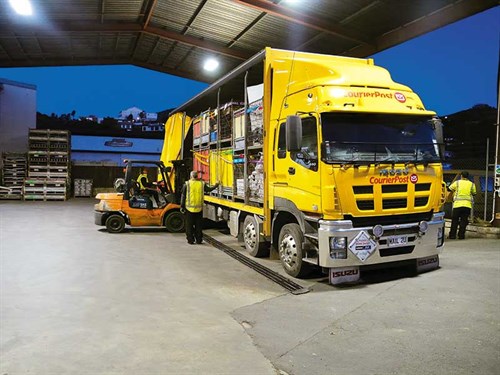 As they say in the freight world, 'timing is everything'. So it's with a bit of trepidation that I nervously glance at the time as my delayed flight arrives in Nelson at 5.40pm.
I know Mark's run hits the road bang on 6pm, so it's a quick hustle to Mike's ute and a drive through rush hour traffic to meet up with my ride who would be taking me through to Christchurch.
A sense of déjà vu sets in as we arrive at the Courier Post depot and I once again catch up with my driver. For those who didn't read the previous article, Mark Solloway has been driving the roads in this region for longer than he cares to remember, primarily on night shift work.
As a single dad, he brought up his two daughters and maintained a driving job at the same time, so it becomes pretty obvious what sort of mettle the guy is made of. And as I found previously, he is pretty insightful about life and the curve balls it sometimes throws at us.
Getting out of town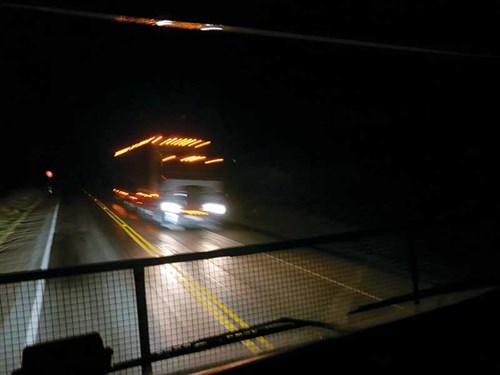 It's a quick rush to grab a few pictures and some five minutes or so after my arrival, the truck's curtains have been drawn and secured and then we're out of the gates, heading south.
With a population in excess of 45,000, Nelson has its own share of traffic woes, but nothing compared to the main cities, and it isn't long before the buzz of civilisation diminishes behind us.
Providing efficiency
Mike Bromell says he has seen a significant increase in fuel efficiency with the new model.
"We've found this truck is delivering a much improved fuel burn than the previous one," he says.
"I really like the way Isuzu have backed themselves. There's no reason for us to
look elsewhere."
AMT transmission
The occasional stiff breeze gives the truck a slight shudder as Mark slightly adjusts the steering wheel in response.
"So how do you find the AMT transmission in this latest model?" I ask. "The last truck had an AMT box as well, eh?"
"It's a lot better than the last one," Mark says. "I think they ironed out all the bugs from the previous model, not that there was much wrong with it. This one is smoother and quicker."
Somewhat wistfully, Mark remembers back: "You know, gone are the days when it was all about coordination when changing gears and getting everything just right to keep the right momentum happening. You just don't need to worry about that anymore.
"Now, you could put almost anyone behind the wheel and they'd do a half decent job, thanks to these transmissions."
I add that it does free up the driver to focus on other things such as other traffic and the road ahead, while lessening stress levels, and he nods his head in agreeance.
Driving down together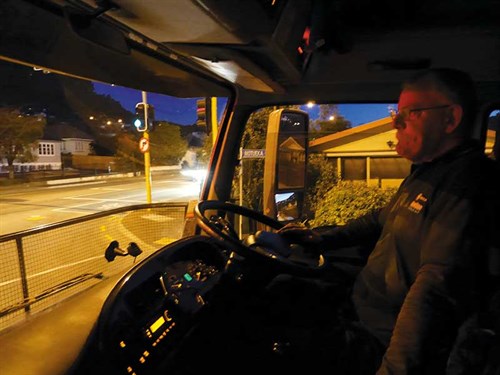 As the long straights south of Nelson gave way to the many corners and hills we encountered over the next few hours of near pitch darkness, the 530 horses easily hauled the fully-loaded Isuzu up the right-hand passing lane, allowing Mark to pull in ahead of a friend's truck who shares the same route for another company, and the pair convoy (or platoon as they call it these days) together.
"There's a degree of safety in doing this, especially during winter," Mark says. I hear what he is saying.
The highway in these parts can be unforgiving and a slight lapse in concentration can have serious consequences, as is evidenced by a nasty set of tyre skid marks momentarily lit by the Isuzu's powerful driving lights.
The truck driver community 
One key tool for drivers, especially on runs such as this one, is their CB radio. As well as being a lifeline when things go wrong and information passer, it probably has greater importance as a social tool.
As I find out, Mark and the driver in the following truck have become quite good friends, although like pen pals had never met face to face until only recently.
"We finally caught up for breakfast one morning after we finished our shifts," Mark says.
"I didn't know what he looked like but picked up his voice straight away.
"He came down to my boat a couple of weeks back with a few beers, and we headed out for a sail, so it's quite nice having a mate to hang out with who works the same unsociable hours I do," he laughs.
The CB banter between the two continues on and off for a large part of our trip through to Christchurch and is occasionally broken by other drivers who for a short time are within range.
Like most drivers who run the same route, pretty much everyone else knows each other and the conversations have a community vibe to them, as passing drivers quickly catch up with each other before fading out to static.
Increased traffic flow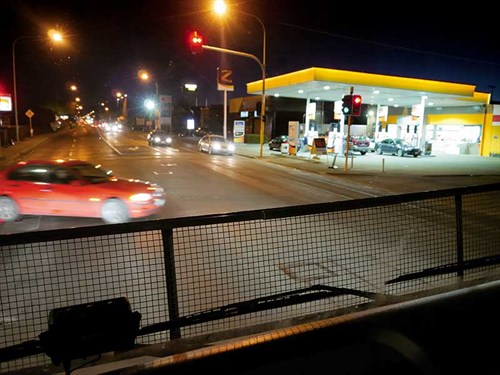 There is certainly a lot more truck traffic on the road compared to my previous night run, but the majority appears to be heavy vehicles transporting freight.
An occasional car whizzes by when an opportunity arises, but for most part, the highway is freight-focussed. Mark says one benefit of the extra traffic is the highway is being quickly upgraded to cope with the increased flows since late 2016.
"They're doing a good job of roadworks and this highway is getting a lot of attention. If there's a problem, the roading crews are pretty much straight onto it," he says.
I would imagine once State Highway One through Kaikoura is operating again, the traffic flows will reduce, with the added benefit of the region having two upgraded main routes.
Arriving in Chrischurch
Some five hours after leaving Nelson, the Christchurch city lights are upon us. I wrap things up by asking Mark what main features he likes about his latest truck.
Isuzu CYJ530 vedict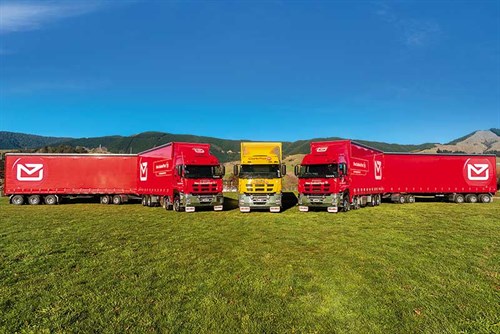 "I don't know really," he says. "It's much like the other one, just a bit newer and it goes a bit better. The last one was good and so is this one."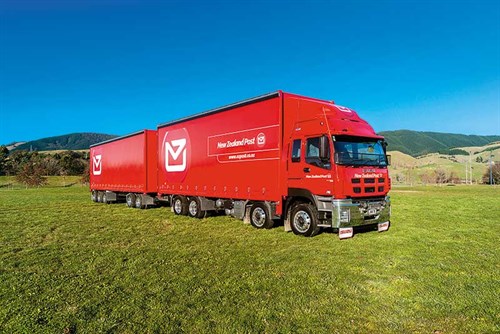 I guess that's got to be a good honest answer. No sense in reinventing the wheel, when all was needed was the smoothing out of a couple of rough edges.
Thirty minutes later, I'm tucked up in bed at my hotel. For Mark and his fellow night shift drivers, it is time for lunch before heading home.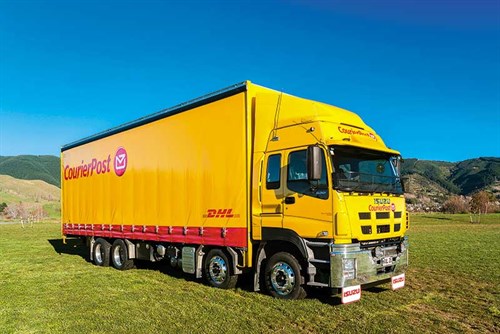 There's a lot that happens in the hours when we're asleep. Nighttime truckers and their fellow workers help keep the wheels rolling 24/7.
Keep up to date in the industry by signing up to Deals on Wheels' free newsletter or liking us on Facebook.