Comment: The need for road pricing
---
The Road Transport Forum is convinced that NZ should "get on with it" when it comes to instituting congestion charging or road pricing in Auckland
The recent announcement to begin the process of investigating road pricing options for Auckland is, without a doubt, a step in the right direction, and the road transport industry welcomes it.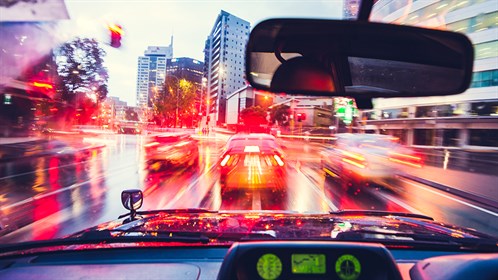 However, the fact that any decision on pricing options and timeframes for implementation have yet to be made is frustrating.
I must admit that I am a little bit nervous about how long it is taking to come to a decision on this. Road pricing is by no means a new idea. The Auckland Transport Alignment Project already traversed the issue in its report released last year and there are plenty of examples overseas where it has worked well.
Unfortunately, the government has stated that any decision on the use of road pricing is still some years off. It would be a real shame for not only our industry but also for all New Zealanders if a future government baulked at the opportunity due to political considerations.
Purely for Congestion
Auckland is severely hamstrung by its appalling congestion issues, which are now having a significant impact on freight movements across the entire country. Road pricing, I believe, is an absolutely critical tool to helping alleviate the city's traffic.
We know that a high proportion of peak time traffic in Auckland is single-occupancy cars. Road pricing in other parts of the world has shown to have a direct impact on this, as it financially encourages people to car pool or travel at different times of the day.
The road transport industry's historical hesitancy around road pricing has been based on the fear that it would be used as a cynical revenue gathering exercise rather than actually working to alleviate traffic problems and fund new infrastructure.
However, the current government's thinking on the matter is far more encouraging. Minister of Transport Simon Bridges has made it clear that any form of variable pricing will be primarily used to replace the existing road taxes that motorists pay.
 The proposal is about easing congestion, not raising more revenue. As long as the system devised is fair and equitable for all road users and is not for gathering revenue, the road transport industry is supportive of using pricing to help change motorists' behaviour.
The reality is that freight rates for Auckland transport operators may be forced to increase with the additional cost of road pricing.
However, if the Minister's statements are to be believed, those costs should be largely offset by a reduction in road user charges, and even if that reduction falls short, most consumers will appreciate the inevitability of a freight rate rise due to the changing circumstances.
Election 2017 Transport Summit
Don't forget to register for the Election 2017 Transport Summit. It is a great opportunity to quiz our major political parties on what their plans are for the future of transport in New Zealand and how they will work together and resolve key policy differences once they get into government.
A panel discussion featuring transport spokespeople from the parties will examine the issues of resilience and vulnerability, technology and innovation, and sustainability in transport.
The summit will also provide a forum to catch up with your transport sector colleagues, discuss common issues, and gain an understanding of the challenges faced by other parts of the industry.
The summit will be held at Te Papa in Wellington on 22 August from 9.30am to 3pm. Online registration and more information is available here.
Keep up to date in the industry by signing up to Deals on Wheels' free newsletter or liking us on Facebook.