Business Profile: Donnell & Ellis Heavy Haulage Ltd
---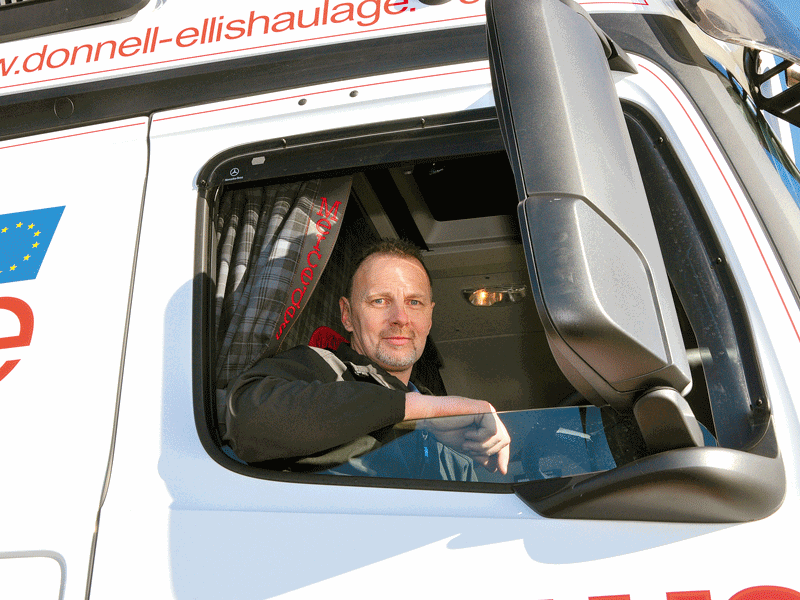 The Merc's lucky driver is Tom Barbour who has worked for he company for 16 years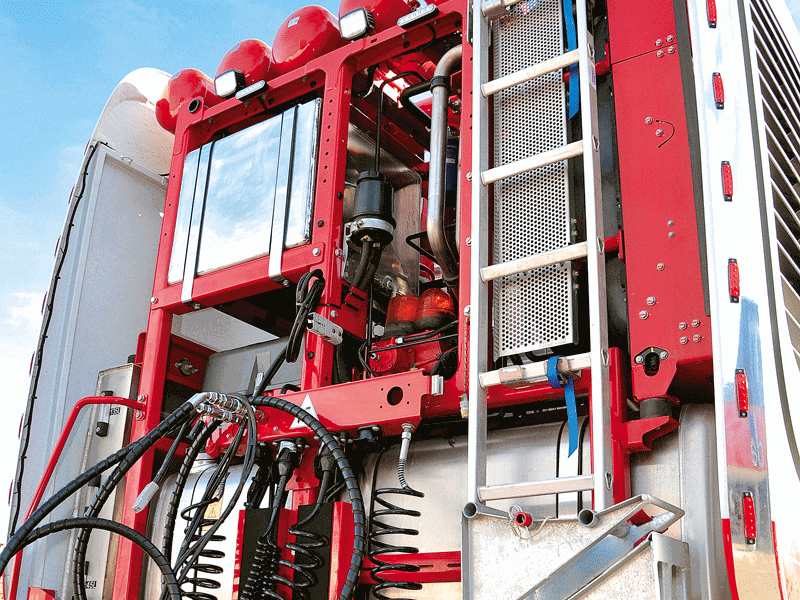 The new Mercedes stacked with equipment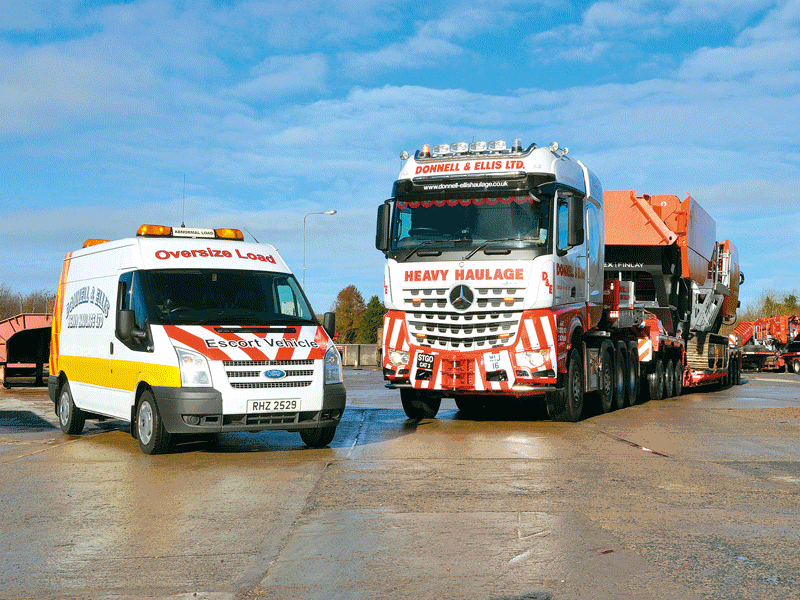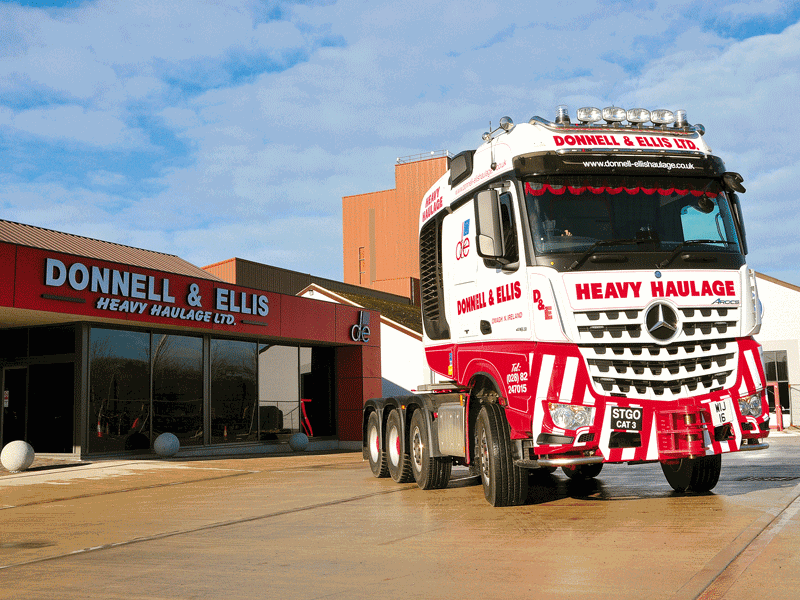 Northern Ireland heavy haulage company Donnell & Ellis has taken delivery of its biggest truck yet, the Mercedes Arcos 4163 SLT 250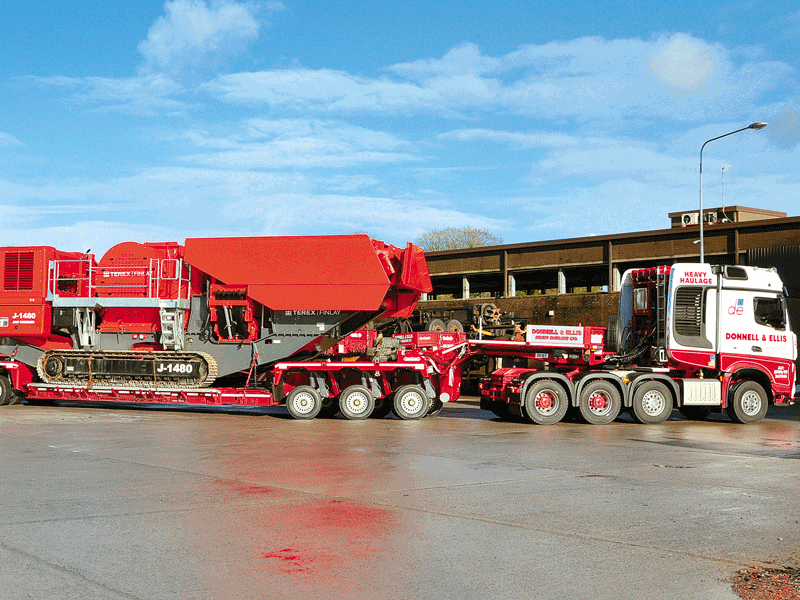 The new Mercedes Arcos 4163 SLT 250 and its new Nooteboom trailer set off for its first job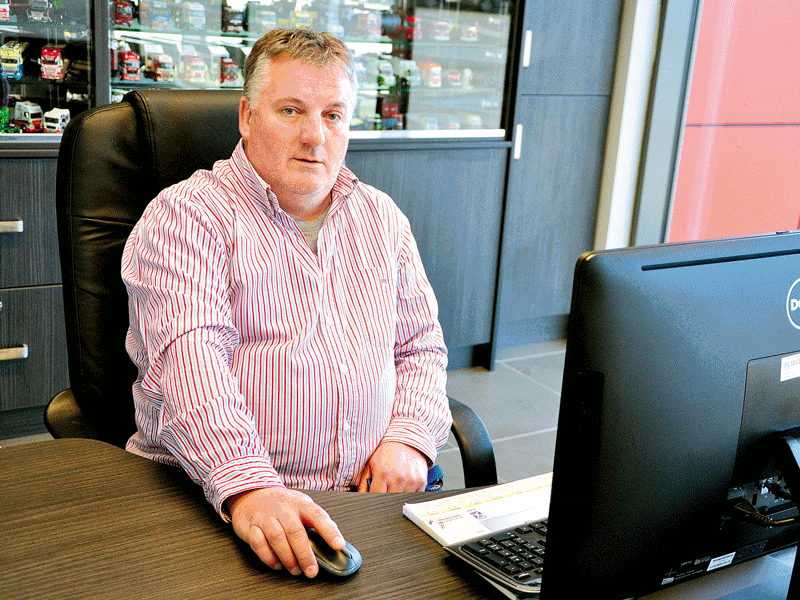 The company managing director, William Donnell, first drove the new Mercedes model in Germany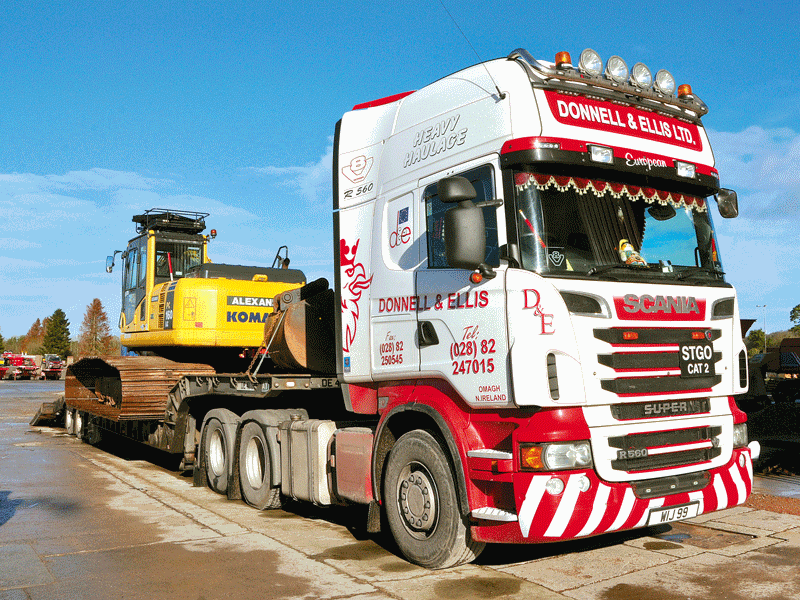 One of the Scania's in the company fleet
Set up by William Donnell in 1991, Donnell & Ellis have recently settled into their new premises in Omagh, Northern Ireland
A heavy haulage company in County Tyrone, Northern Ireland, has taken delivery of its biggest ever truck to open new doors for much bigger contracts.
It has been quite a hectic couple of years for trucking company Donnell & Ellis Heavy Haulage Ltd, who have settled into new premises.
If there are any abnormal or heavy loads to transport within the UK or Ireland and even further into Europe, then Donnell & Ellis can ensure the load gets to its final destination on time and is in safe hands.
All sorts of large items and structures  have been shifted in the past by the  company including an aeroplane and huge crane structures.
The company's new base, which was the former Nestle dairy factory on the Beltany Road in Omagh, extends to 11 acres and represents a substantial investment for William and his team.
To ensure that bigger contracts are within the grasp of Donnell & Ellis, a new Mercedes Arocs 4163 SLT 250 has just joined the fleet.
This 250-tonne pulling capacity truck is a welcome addition and has been painted in the company's traditional red and white livery.
The factory site was lying dormant for around 10 years before the haulage company owner William Donnell saw its potential and purchased it two years ago.
Paschal Doherty is one of the company's transport co-ordinators. He says, "The new site and premises are fantastic. Even though we only moved a few 100 yards up the road, the new place has made a wealth of difference.
 "Some of the buildings that existed on the site have been turned into commercial units for other companies to use.
"We try to haul anything. The heavier and more abnormal, the better. One of the widest loads that we have carried was a 5.9m wide lifting frame that was going to Liverpool.
"Considering the standard lorry trailer is only 2.5m wide that was a considerable load to take over, but we did it no problem.
The Donnell & Ellis fleet is made up of mostly Scania trucks including one of the limited edition 2015 Scania R730 Golden Griffin tractor units.
Even though the Scania brand is dominant in the fleet, the new Mercedes was chosen because of its power and its turbo retarder clutch, with offers of a low power to gear ratio for the more demanding jobs.
A specially built Nooteboom trailer made in the Netherlands was ordered for the big new Mercedes unit, which had a maximum pulling capacity of 250 tonnes.
Company managing director William enjoyed a test drive in the new Mercedes model when it was launched in Germany two   years ago and was thoroughly impressed with the tractor unit.
William says, "We bought the Mercedes and the trailer as additions to our fleet to allow us to cater for the bigger jobs we are tendering for.
"I, personally, had driven the new Mercedes Arocs 4163 SLT 250 at a launch in Germany and really liked it.
"The turbo retarder clutch is perfect for the heavier jobs where we need to travel slowly and is also very useful on steep gradients.
"It is designed to be wear-free and fuel-efficient, which were another couple of factors that pushed me towards this particular model.
"We have already tried the Mercedes on a couple of jobs where hill travel was involved and it tackled these with ease. The unit seems to have plenty of power, and that's exactly what we were looking for.
"The trailer is a low bed Euro 142-35ICP model with five pendulum axle lines and three interdolly lines. We ordered one from the Dutch manufacturers as this one suited our needs the best."
For its maiden voyage, the new Mercedes transported a new quarry crusher on a short journey for some final manufacture. The overall length of the new unit and trailer came in at 27.2m and weighed a gross 136 tonnes overall.
Since then, the Mercedes has ventured over to England hauling crushers and other heavy equipment across the Irish Sea in the ferry. 
Keep up to date in the industry by signing up to Deals on Wheels' free newsletter or liking us on Facebook.