Trucker training: TR Master Drive Services
---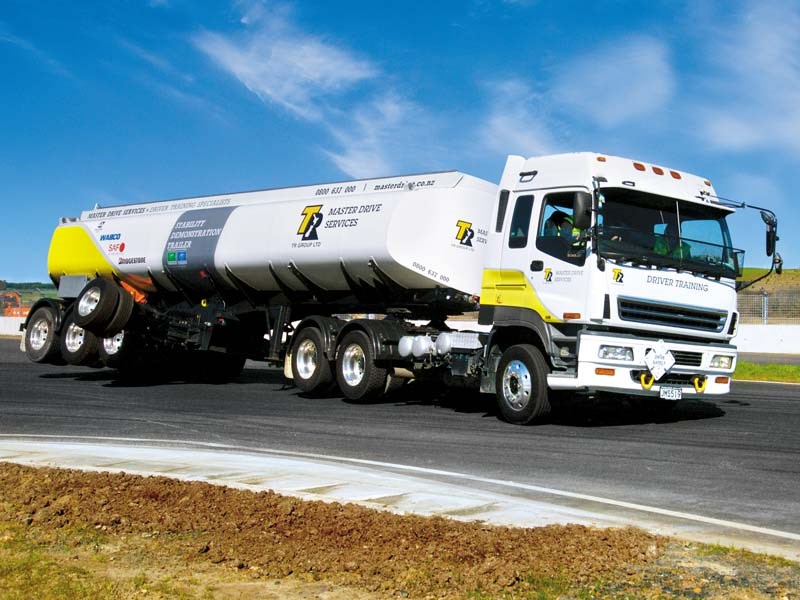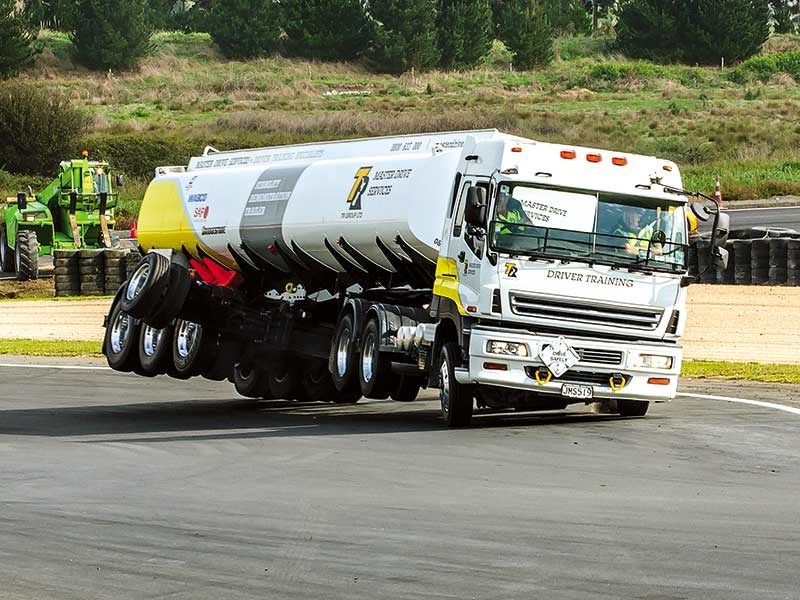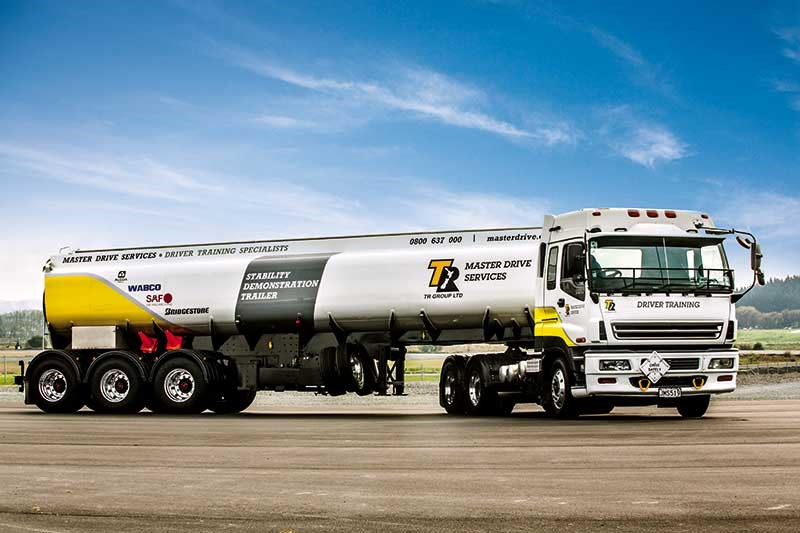 Hampton Downs was the venue for the TR Group to launch their latest heavy vehicle initiative, TR Master Drive Services. The Ed went along for a look.
As some readers may remember, TR Group announced in May 2014 that they had purchased a majority shareholding in the long-established Master Drive Services Ltd. Now some six months after upping that shareholding to a full one hundred per cent, the newly branded TR Master Drive Services has been officially released to the public.
While the previous company has put swathes of people through its vehicle training programmes nationwide since first being incorporated in 1999, there is no doubt that the new owners have stepped up the ante by investing heavily in the business to bring it in line with the TR Group long-term vision.
Neil Bretherton, general manager of strategic development for TR Group, says that over the past four years the business has been heavily focussed on collecting vehicle monitoring data from the combined fleet; helping customers improve the performance of their fleet through the use of innovative programs that address safety, efficiency, compliance and environmental perspective.
"So, it's those programmes that have led us to develop competence in training, and that is why we have invested in TR Master Drive Services," Bretherton says.
Specialising in heavy vehicle training, TR Master Drive Services' flagship product is their articulated tanker unit that will soon be seen at one of their 11 training venues in various parts of the country.
At a casual glance, the vehicle may seem familiar to drivers who have taken part in training courses provided by the previous company, but other than the obvious new livery and a late model Isuzu tractor unit, the unit itself has also been heavily upgraded.
Thanks to a partnership with Gough Group subsidiary Transpecs, a closer inspection of the training unit reveals the latest in axle, brake and electronic technology. When incorporated with the TR Master Drive Services stability training programme the technology will give drivers a strong awareness of rollover protection; something that is intended to reduce the high incidence of heavy vehicle rollovers that involve a towed trailer.
"The stability training programme teaches drivers: vehicle dynamics, technology, vehicle handling, and in a worst case—how easy a vehicle can roll over," says Bretherton.
"We teach the students the theory and then take them out on the track and get them to experience it first hand from the driver's seat," he says.
"It's a life lesson never forgotten and on top of that it's really cool."
While a tanker unit is used, Bretherton says that the training is equally applicable to all sectors of the heavy transport industry.
"Our goal is to support our customers with innovative, tailored coaching and assessment programmes that are measureable and make a difference to customers driving teams and other road users," he says.
With a nationwide team of men and women in the training business, all with a passion for the trucking industry; the TR Master Drive's training venture is ready for big things and open for business.
For more information, phone 0800 50 40 50.
Keep up to date in the industry by signing up to Deals on Wheels' free newsletter or liking us on Facebook.