The Penske Plan: Roger Penske interview
---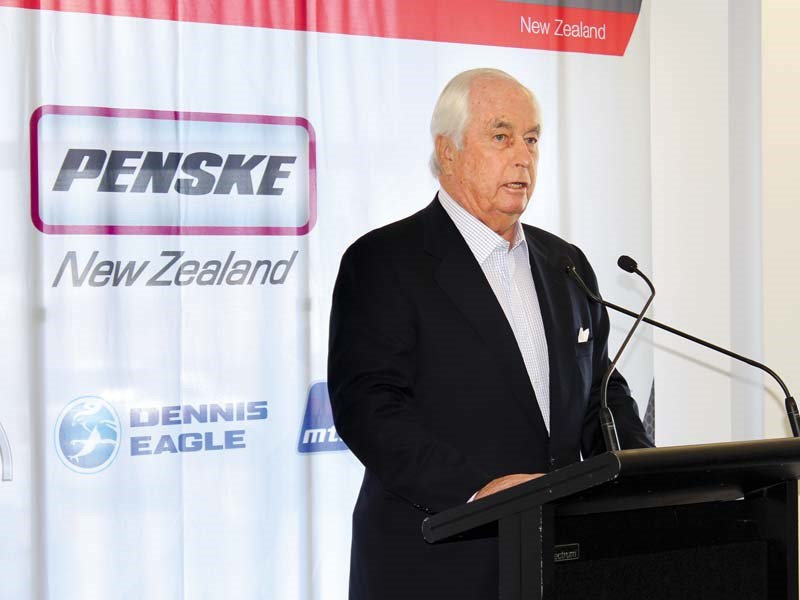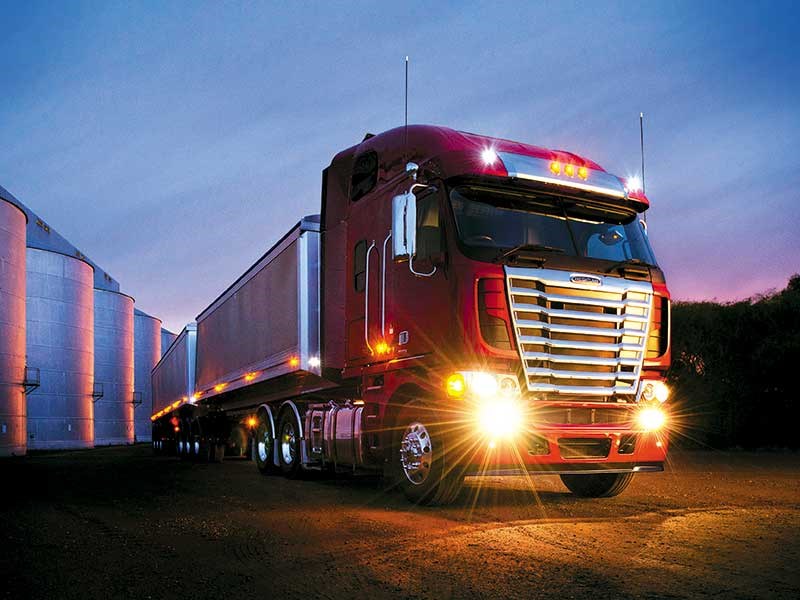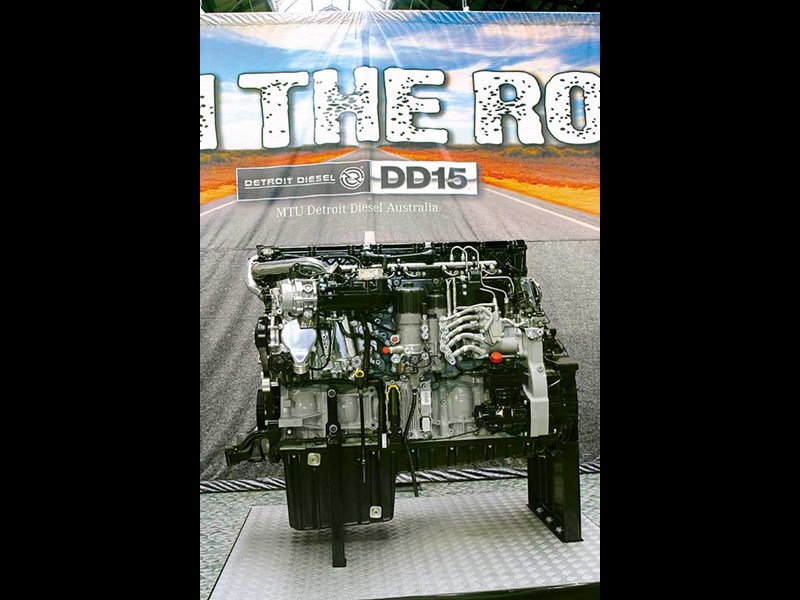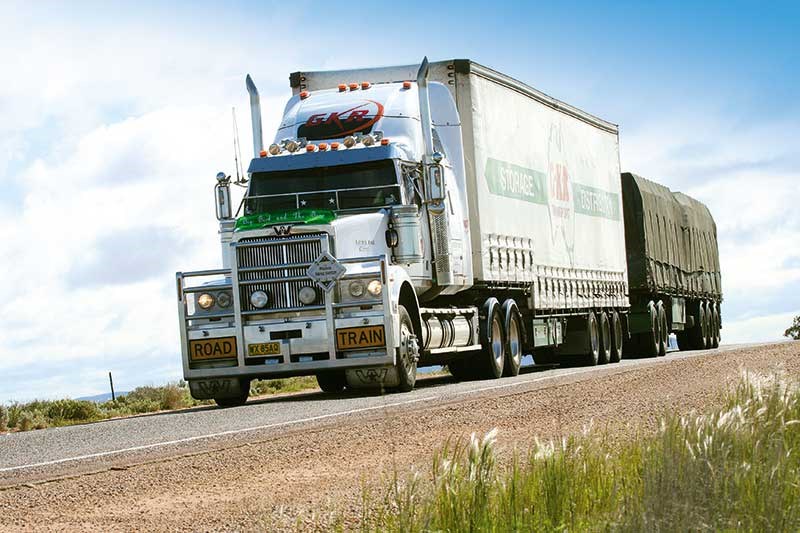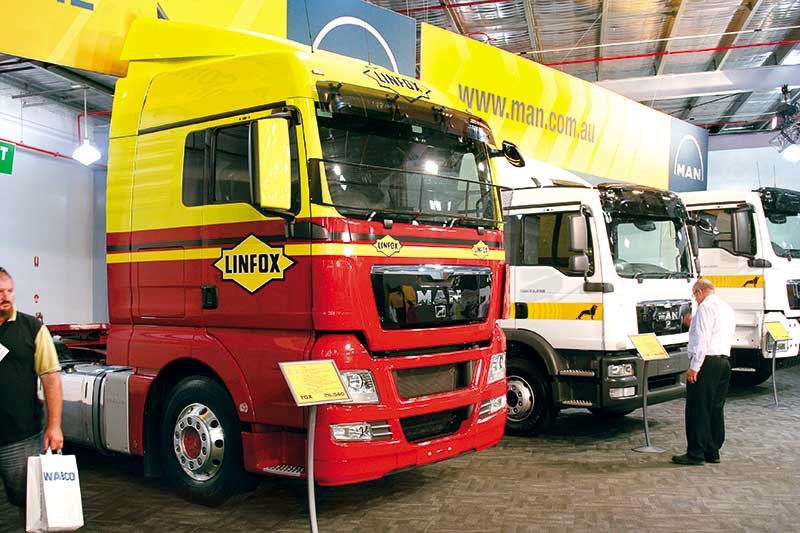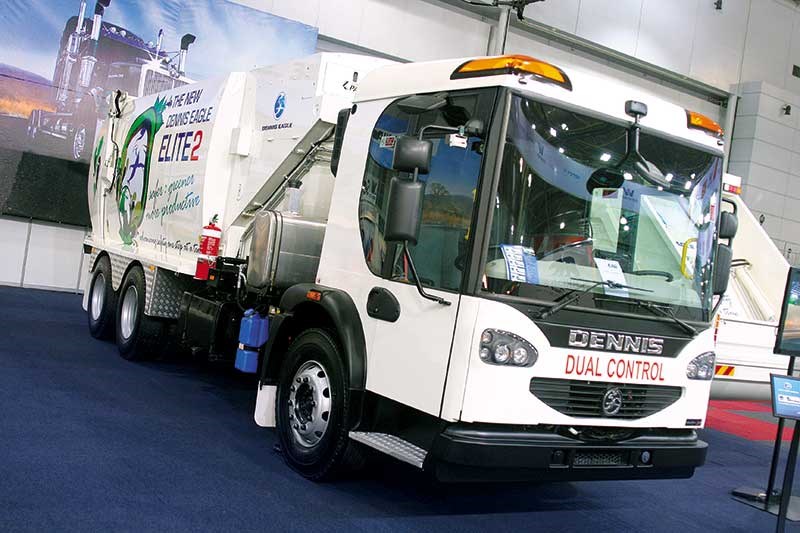 In his only interview since buying into the Australian and New Zealand operations of Western Star and Detroit Diesel three years ago, legendary automotive businessman and car racing icon Roger Penske talks about his reasons for tackling one of the world's most competitive truck arenas.
He's harder to nail down than next week's winning Lotto numbers, so, honestly, after many months of patient persistence, several false starts and the promise that this would be the day, I really didn't mean to hit the red button and hang up on Roger Penske before we'd even said "G'day".
To his credit, and my immense relief, he rang straight back. "Hi Steve, this is Roger Penske." Phew!
Time was short and, as usual, he'd been traversing Australia for the past six days on one of his infrequent trips to this part of the empire, mixing business with an insatiable, lifelong passion for motor racing. He'd just spent most of the day at Penske Commercial Vehicles headquarters in Brisbane, and now, in the early evening, he'd soon be stepping aboard his Gulfstream jet and hopping over the ditch to check on the New Zealand operation before heading off to… wherever!
I'd met him many years earlier, in the US in 1989, not too long after he took control of Detroit Diesel in what was possibly the most inspired, perfectly timed and supremely successful coup to ever impact the western world's diesel engine business. Indeed, the ramifications of Penske's total rejuvenation of Detroit Diesel remain the foundations of the brand's existence under the Daimler banner and, as you'll soon read, his ties with the German giant run deep and strong.
So, just who is Roger Penske? Well, in some minds he's as much myth as he is man. The myth is that he can do no wrong and everything he touches turns to gold. I've known senior executives with major companies to literally swoon at the mention of his name and stand in gobsmacked awe in his presence. Seriously!
Then again, given the fact that his personal wealth is said to be several billion dollars, maybe the myth's not too far off the money, so to speak. Yet, at 79 years of age, the man remains a dynamo, a living legend, and it would likely take an entire magazine to even touch the surface of his life and his conquests in both business and motor racing, and their seemingly interchangeable relationship.
So to glean some idea of the Penske persona, perhaps the best advice is to simply Google 'Roger Penske' and be amazed that someone from relatively simple beginnings can achieve so much in one lifetime. Believe me, you won't be short of reading material. Nor will you be bored.
Or, for a shorter rendition, maybe these few paragraphs from a story I wrote in late 2012 reflecting on Detroit Diesel's evolution might help paint the picture of the man who now has eyes set firmly on becoming an increasingly significant player in the Australian and New Zealand commercial vehicle and diesel engine markets.
As for the charismatic and highly astute Roger Penske… from the first handshake, the most notable quality was his amazing recall. Facts, figures, names and dates rolled out of his head like confetti.
Disarmingly polite and hospitable, he had an understanding of Detroit Diesel as both a business and an engine that had to be experienced to be fully appreciated. During several impromptu discussions and a lengthy interview, not once did he refer to notes and when asked what the greatest single attraction of the purchase was, his immediate response was simply, 'Series 60. There's nothing like it in the world.'
And for an entire decade from the late '80s, there truly wasn't anything to match the technological superiority, or the fuel efficiency, of Series 60.
Just a few years later in 1992, basking in a reputation as the most fuel efficient heavy-duty diesel in the business, Series 60 popularity had skyrocketed, becoming America's top-selling truck engine. Little more than a decade after its debut, more than four million units had been built.
However, with the new millennium about to erupt, Roger Penske shocked the socks off everyone by announcing the impending sale of Detroit Diesel to Freightliner parent Daimler, citing the vast sums needed to develop the technology for upcoming emissions compliance as the reason for the sale.'
From any angle, Detroit Diesel had been a billion dollar bonanza for Penske. When it's all boiled down, though, perhaps Roger Penske's greatest achievement with Detroit – indeed, in all his ventures – is the simple fact that when he spies opportunity and potential, he goes for it. Big time!
Ironically, little more than six months after that story appeared at the close of 2012, came the announcement that the Penske Automotive Group was intending to purchase Transpacific's Brisbane-based commercial vehicle group (CVG) – Western Star, MAN trucks and buses, and Dennis Eagle – for a reported $219 million.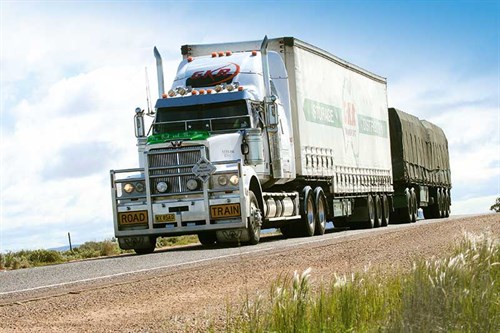 Business is business
There had, of course, been no shortage of rumours that as a leading supplier of waste services, Transpacific was keen to divest its commercial vehicle interests. But who would be the buyer? Initial speculation had former Transpacific and Western Star supremo Terry Peabody making a bid for the business. Later, Peabody would tell me he did indeed, "think about it".
Out of left field, another well-informed source confided: "Don't be surprised if Roger Penske picks it up."
He was right, of course, but it wasn't until Roger Penske was seen at CVG headquarters in Brisbane, and around the same time, CVG's two most senior operatives – managing director Paul Glavac and Western Star general manager Doug Shand – flew back from the US on Penske's plane, that Penske's involvement started to ferment into fact.
The mere mention of the Penske name attached to Western Star, and later Detroit, had competitors sitting up and paying close attention to every snippet of information. Apart from previous success with Detroit Diesel, the sheer scale of the Penske brand carries huge clout and evoked the possibility of a major competitive stirring within the Australian heavy-duty truck business.
At the time of Penske's purchase of the CVG business in mid-2013, a press statement credited Penske Automotive with operating an incredible 332 retail automotive franchises representing 39 different brands, with the group selling more than 402,000 vehicles (cars and trucks) and, in 2012, generating revenues of US$13.2 billion.
The statement continued: "Penske Automotive's commercial vehicle interests include ownership of Penske Truck Leasing which operates more than 200,000 vehicles servicing customers in North America, South America, Europe and Asia, and is one of the largest purchasers of commercial trucks in North America. Many of those vehicles are Daimler products."
Namely Freightliner, and as Roger Penske would tell me within the next half hour, "We have a big Freightliner operation and we're now doing about a billion dollars a year in retail trucks as part of our commercial vehicle operation."
Anyway, little more than a year after the CVG acquisition came the announcement that the Penske Group had also taken control of MTU Detroit Diesel Australia and its branches throughout Australia, New Zealand and the Pacific region. In what seemed no time at all, the Penske brand was up and running on both sides of the Tasman, with the truck and bus business renamed Penske Commercial Vehicles and MTU Detroit rebranded Penske Power Systems. Since then, truck rental and leasing have been added to the agenda.
But, let's face it, in the big wide world of commercial vehicle volumes, Australia and New Zealand combined are minnows in a very big sea. Sure, while our operating conditions and innovation may be regarded with some notoriety in the corporate castles of the world's big players, we are nonetheless a brutally competitive and hugely demanding market, with a barrage of brands battling for little more than scraps.
So why does a man, whose automotive business interests are on a scale far beyond this region's entire capacity, want to plant stakes in such a fierce, unforgiving and relatively minor market?
Well, as with most things in the Penske portfolio, there's a plan. A long-range plan. No, he didn't reveal the extent of those plans to any great degree, other than the inference that truck sales are just one part of the big picture. Nor did he provide a timeline for implementation of significant ventures.
What he did declare, however, was the absolute assurance that despite a somewhat lacklustre performance by Western Star since taking the reins, the Penske automotive business comes in many forms, and in all markets the goals are the same. To grow and to prosper. Judging by his lifelong record, it'd be either a brave man or a fool who'd suggest that what we've seen so far in this country are anything more than the first furtive steps.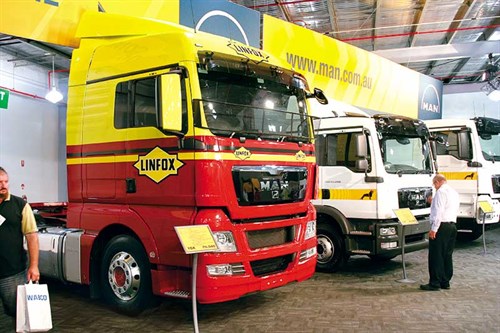 Market commitment
Still, "What was the underlying motivation for buying Transpacific's commercial vehicle group in a market which is relatively small and hugely competitive?" I asked.
The answer, as expected, was prompt and to the point. "We are the number one customer in the US for Freightliner and we wanted to grow the commercial vehicle side of our business, so a couple of years ago Daimler contacted me and said this (CVG) business might be available.
"I know Terry Peabody so I had some idea of Transpacific, at least on the truck side, so I connected with (Paul) Glavac and the business looked like something that fitted our plans over the longer term.
"And quiet honestly, I like this marketplace, I knew a lot of the customers, so it was a perfect fit."
Pausing for a moment, he continues: "We certainly had a great first year, but no question the market has changed since then, so we've had to reassess ourselves, particularly from the standpoint of our people, and we've had to take costs out."
Paul Glavac, for instance, is no longer part of the picture. "But we are totally committed to this market." It was a line that would flow repeatedly into the conversation.
"Then, as part of our plan here, we had the opportunity to get Detroit Diesel, and as you know, that's a pedigree I was involved with for so long. Combined with the MTU engine business, it gave us a thousand people and probably a $500 to $600 million business operating in marine, defence, on-highway and off-highway, power generation, and it really fits our plan – particularly in service and parts.
"When I look at our business, 30 percent of our revenue generates 70 or 80 percent of our gross margin, and that comes from service and parts. The DNA of our company is taking care of customers, and as part of that plan we've now launched Penske Truck Rental." The tone said it all. Roger was on a roll. "We're now in Melbourne, Sydney, and we're opening in Adelaide and Perth, and it's amazing the reception we've had from a lot of the key fleets."
Leasing is another part of the Penske plan, though he quickly adds: "That's going to take some time to build but there's really no true national company that has rental and leasing, and we have the benefit of also being a supply base for most equipment. Like, if a customer wants a Kenworth or a Freightliner, on the leasing side we would of course be able to supply that."
But again, it's the big picture and the potential that matter most. "For me, this is a long-term investment. Not everybody wants to get into this business, and for me it's about building a team of responsible, qualified people. What we need to do is train and build the best team and if we do that, we'll be a winner.
"I feel really good about it. I like the country, I like the people, and to me it's an extension of what we already do. We have a truck fleet in the US of around 230,000 vehicles, so a few more out here just adds on to that."
Back on Western Star's increasingly poor sales performance over the past few years, Roger Penske concedes there are a number of contributing factors, not least: "We're limited to certain models and it's really the big fleets we haven't been able to conquer. Quite honestly, the pricing in the marketplace has been fierce and, obviously, we're in the business to make a return.
"But, even so, we feel good about where we're going and I know we have a stronger base today than we had before.
"We're committed and I know Daimler is committed to the product long term. We have a big parts business and we've set up the distribution centre in Wacol (Brisbane) as a Penske logistics location which handles the parts of all the other makes including MAN and Dennis Eagle, Detroit and MTU, so we end up being able to consolidate that into a logistics capability to service the market and our dealers. That has been a home run for us."
As for speculation that Roger Penske's move into the Australian and New Zealand markets comes with the intention to ultimately assume control of Freightliner in this neck of the woods, it seems the speculation is unwarranted. At least for now.
"There's always speculation," he remarks. "When you look at our business with Western Star, MAN and Dennis Eagle, and add that up with some changes we'll make to be more aggressive and get more support from the US, I think we can get over 10 percent combined. That's my next goal.
"We want to be independent and I think the size of that entity (Freightliner) probably limits us to be able to have that brand also."
As for future models from the Daimler stable, it was a typically positive Roger Penske who commented: "The good news here is that as Daimler looks into its next model mix, as they're doing now with their future truck program in the US, there will be a differentiation between the brands (Freightliner and Western Star) and we will get the benefit of maybe multiple models."
The implication, it seems, is that the same core truck designs will be shared between brands such as Freightliner and Western Star, much as the base platform of the Daimler engine family carries Detroit, Fuso and Mercedes-Benz badges. However, he would not be drawn on the likelihood of a cab-over, notably Argosy or a successor, being part of a future model mix.
"Look, we have to make sure we have the right products but more importantly, I believe, we have to service existing customers and I think the way to do that effectively is by such things as having a rental truck available when they need an extra truck. We have to sell the full package."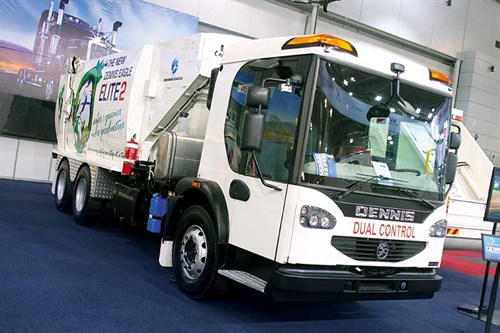 Daimler driveline
Quiet for a few seconds, an emphatic Roger Penske explains: "Someone asked me recently would I do it again (buy Transpacific's CVG), and absolutely I would, because not everyone can do what we're doing.
"We want to be a major player in the commercial vehicle business, and we know the market here. Remember, we've been here before with Detroit Diesel,and the other thing to remember is that potentially, almost every Daimler truck has a Detroit part, so it gives us a good bite into the parts business.
"We look at brands like Freightliner and Fuso as customers. To me, that's a real opportunity."
Further on the engine business, Roger was asked if the DD15 engine, now the only heavy-duty engine on the Australian market relying fully on EGR for emissions compliance, will be moving to an SCR system anytime soon.
"I think we'll be staying where we are for now," he replies. "Besides, if you listen to a couple of the big fleets, the durability and fuel economy coming from the DD15 is probably better than people realise and we can see that warranty claims are going down.
"It's a pretty good story we're getting on the DD15, and as we run the engine in trucks in our rental fleet here, telematics will provide tangible data to show customers the results. Again, that's a real opportunity for us."
However, when it came to the implementation of a full Daimler driveline package – from a Detroit engine to the automated DT12 transmission and Daimler drive axles – it was an exuberant Roger Penske who jumped at the chance to extol the benefits of the integrated package.
"With the DT12, we won't buy a truck now in the US without the automated shift. It's a terrific product and I want to see the vertical integration here as well; the engine, the transmission and the axles."
And for good reason. "Being a dealer or distributor we get access to those parts which makes our equation that much better."
On plans for expanding the engine range with DD13 and DD16 models, it was a somewhat cautious Roger Penske who indicated that far bigger factors will determine availability.
"There's so much pressure on the big manufacturers," he comments. "I can tell you their noses are on the grindstone to ensure their engines meet or beat federal regulations, so it's going to take some time before they're able to do special versions for a market like Australia."
With time now running short, the all-pervading perception is that Roger Penske has plans for a big, bright and bountiful future in this part of the world.
Indeed, it was an emphatic and entirely confident Roger Penske who concluded: "Apart from our commercial vehicle business, we're doing business on the Anzac frigates, we're doing repowers on minehaul trucks, we're providing the genset for the Adelaide Hospital, we're quoting on the Perth Stadium and we have some access on the new submarine program with our engines.
"So when you put it all together, I wouldn't trade it with anybody. Not at all.
"I have to go now but good talking with you Steve. We should talk again real soon."
Absolutely!
Keep up to date in the industry by signing up to Deals on Wheels' free newsletter or liking us on Facebook.