Loaders Wanganui's new hydro-excavation unit
---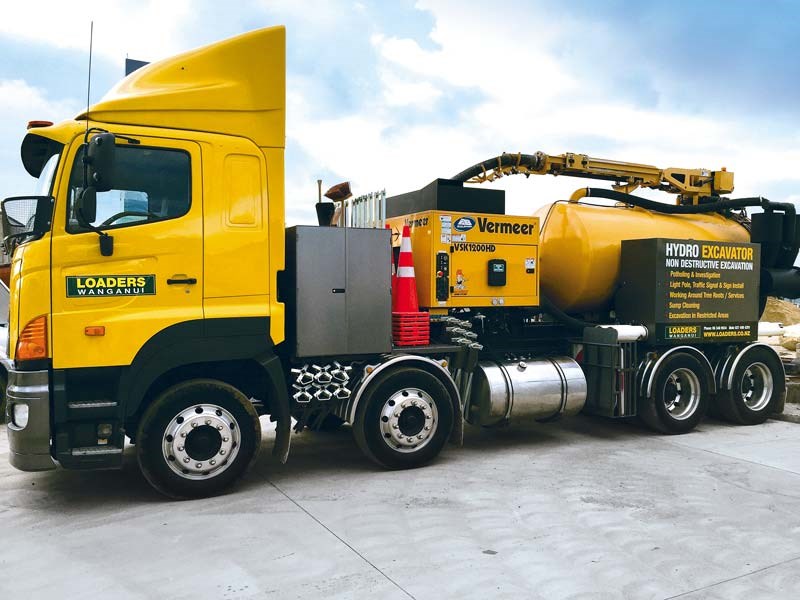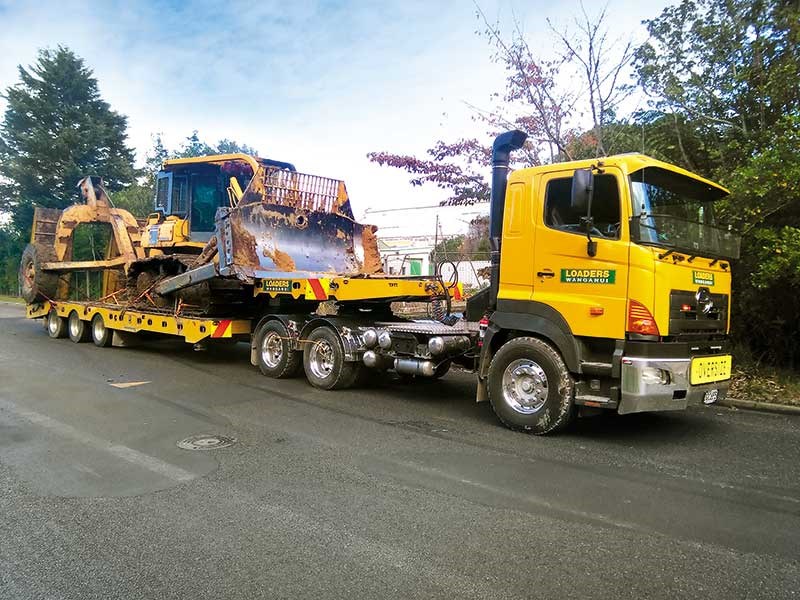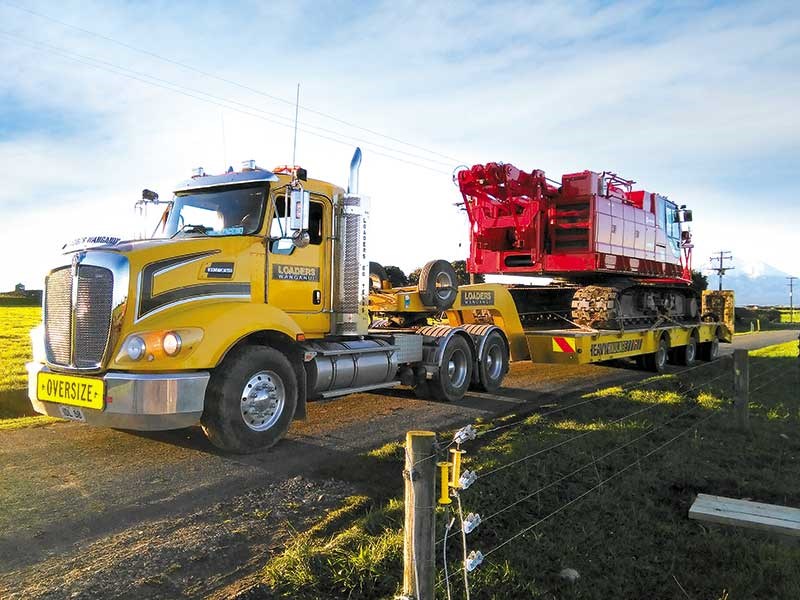 Whanganui-based civil services business Loaders has expanded its services recently with the addition of a hydro-excavation unit.
While hydro-excavators have been a common sight around the streets of Christchurch since the 2010/11 earthquakes, Loaders' say their unit is the only one like it within the Whanganui region.
"Demand for the unit was a little slow at first, but now that people know it's available and what it can do, it's being used a lot more," says Loader's general manager, Hayden Loader.
Hydro-excavation provides a fast, effective and safe way to dig holes and trenches. Thanks to the precise, gentle nature of the excavation, hydro-excavators get the job done efficiently and safely, without causing damage to tree roots or underground cables.
Hayden explains that the unit works like a large, powerful water-blaster.
"High-pressure water excavates dirt, clay, rocks and gravel which is then removed with a powerful vacuum, leaving the site clear of debris," he says.
"And because there's no risk of anyone digging through a cable, it's much safer for the workers involved."
Loader's hydro-excavator is mounted on a Hino eight-wheeler chassis; the self-contained unit is also kitted out with traffic management signage. The unit has been busy at the Bunnythorpe substation over recent months.
"Obviously when there's electricity involved, safety is everything," says Hayden. "The truck is manned with two people, one who controls the suction hose and the other who operates the water blaster."
Three generations of Loaders
I D Loader Ltd is a third generation family business. Established in Whanganui in 1954 by Ian Loader, the business is now managed by four shareholders. Ian's sons – Ian Jnr, Allan and Perry – along with managing director Allan Chapman, are the second generation working within the company. The third generation, Ian Jnr's sons Hayden and Matthew and Allan's son Justin, are continuing the tradition.
While drainage and roading is a core part of the business, Loaders is also involved in building site works, subdivision development, aggregate supply, forestry roading and machine hire.
Investing in the future
Over the years, the team at Loaders have invested in the latest technology and equipment. In 2015 the business added four new Hyundai excavators to its fleet, two replacing older machines and a further two to expand the fleet size.
In 2010 Loaders purchased a Trimble GPS system, rover and 120M CAT grader complete with Trimble Business Centre and CAT 3D accugrade software.
"This state-of-the-art system allows never-seen-before accuracy and speed in road construction," says Hayden.
"Because the accugrade system is driven from the computer in the grader, there is no need for lift pegs or stringing. The plan is simply loaded into the computer which is connected to the blade hydraulics.
"The rover gives us a very powerful tool and can be used for multiple set out and measurement functions."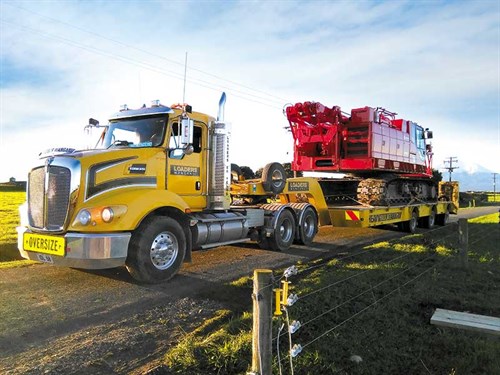 An expanding client base
The company has around 60 staff, including three full-time diesel mechanics operating from its large workshop. In the past, Loaders' main clients have included the Whanganui District Council and the New Zealand Transport Agency, although more recently the business has been more involved with work in the local forests, building and maintaining forest roads.
Loaders also works with several construction companies providing site works for building sites, including foundation prep, landscaping grounds and car park work.
Loaders Landscapes
Whanganui residents may be more familiar with Loaders Landscape supplies, located just around the corner from the company head office in Hatrick Street.
The landscape supplies side of the business offers a range of products to home gardeners and landscapers including shellrock, bark, mulch, sand, topsoil and other landscaping products.
Rebuilding and recovering
Over the past four years Loaders has had a permanent team based in Christchurch, which has been involved in completing lateral and main sewer line repair and construction for the Stronger Christchurch Infrastructure Rebuild Team (SCIRT).
The team has now returned home though, which means a significant amount of gear, including a new 320 CAT, will be back on-site in Whanganui.
Loaders was also heavily involved in the 15-year project to separate Whanganui's storm water and sewer systems.
"Through excellent relationships formed between ourselves, Opus and the Council, we were able to perfect our pipe laying and dewatering methods to deliver cost effective, safe, quality projects," says Hayden.
"We can now call upon the vast amount of experience we have gained and use it on other projects."
During the 2015 floods in the city, Loaders' hydro-excavation unit was put to good use helping remove water and debris from houses along Anzac Parade, one of the worst hit streets.
"It was very tough work and some of the houses were very badly damaged," says Hayden. "The floods were some of the worst the town has ever seen and it's been a long, slow recovery."
For more information, phone 06 348 9034.
Keep up to date in the industry by signing up to Deals on Wheels' free newsletter or liking us on Facebook.