Check out this restored Kenworth 124CR…
---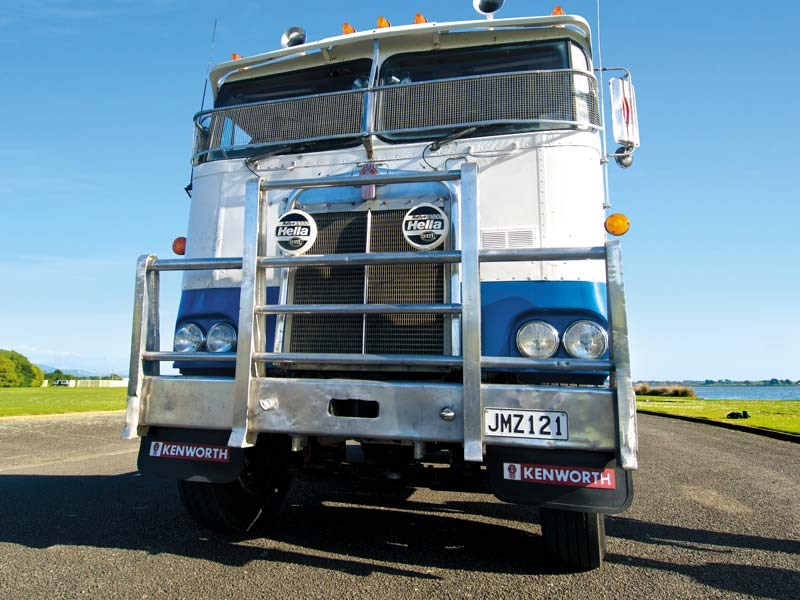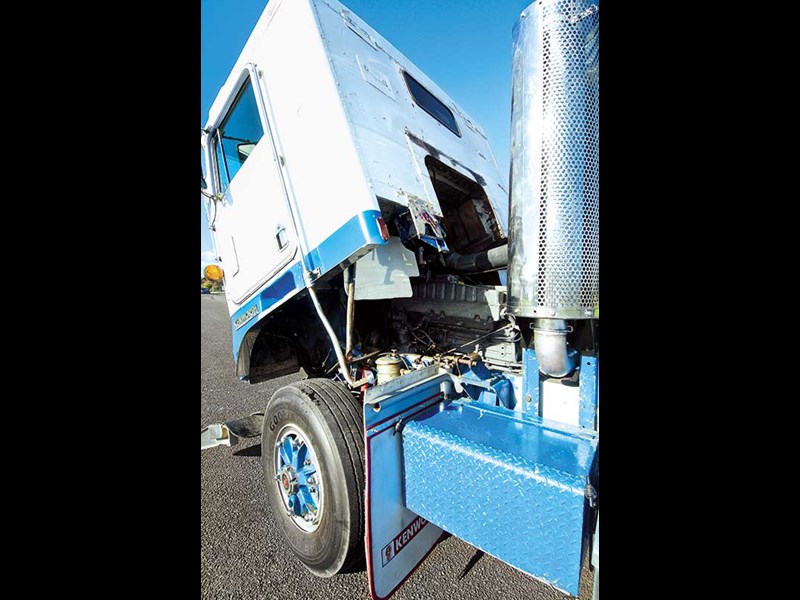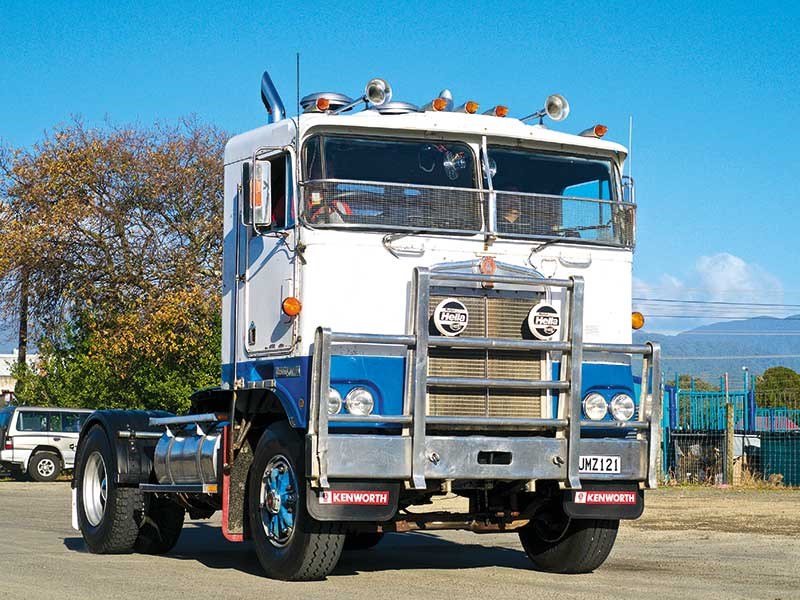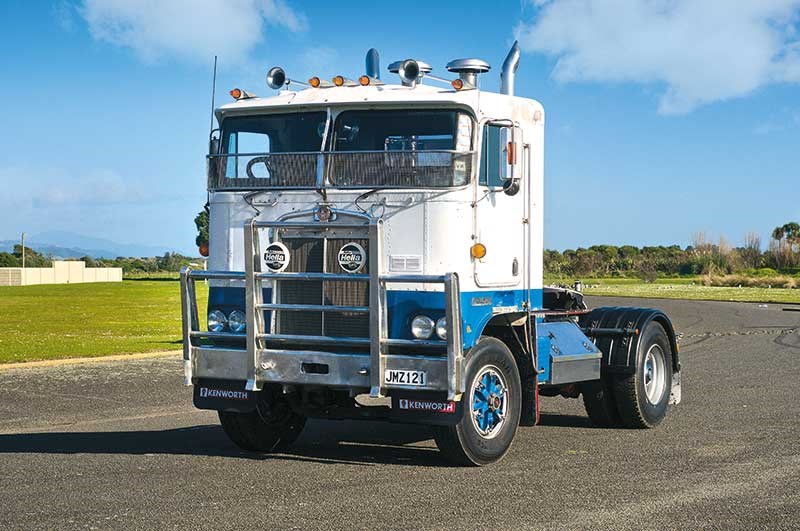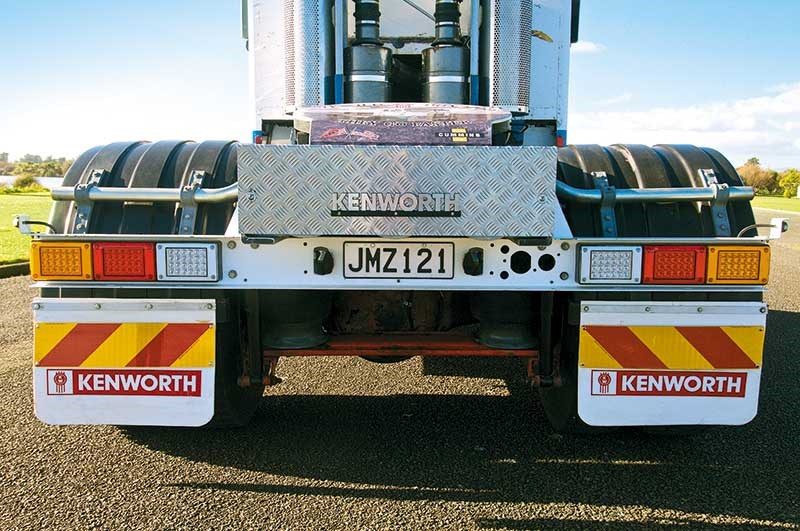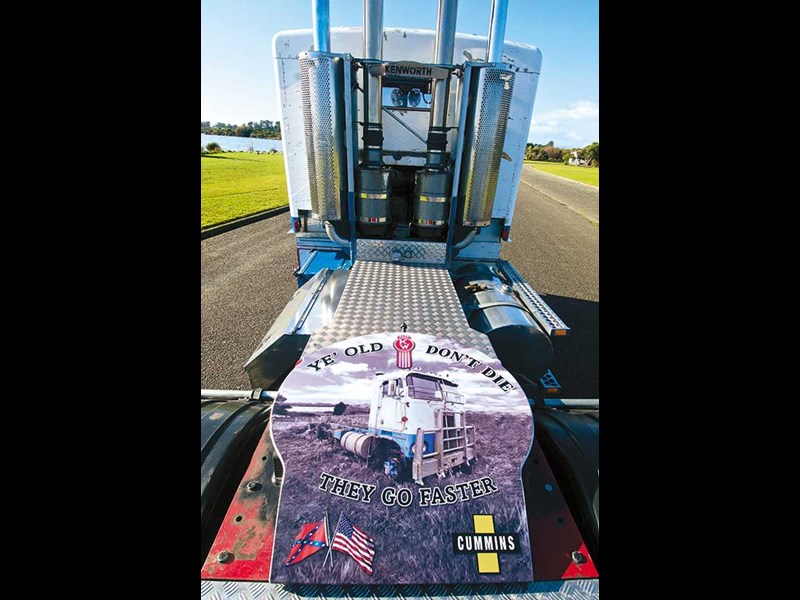 Deals on Wheels caught up with Levin-based truck-repair workshop co-owner Ian Buckley who has been spending a large amount of spare time on a project of his own: this restored Kenworth 124CR truck.
I originally cottoned-on to this story a few months ago when Ian (Bucko) Buckley, co-owner of Central Automotive Services, contacted me after seeing Dean Middleton's pic of his K124CR Kenworth in our Old School Trucks feature on Nelson-based TNL Freighting (DOW 271).
Following the sale of his 1965 Atkinson classic truck, Buckley had been looking for a new project and located the perfect candidate in a friend's yard; being stored after the derelict was recovered from a farmer's paddock in the Manawatu rural back blocks.
"My friend had it, but did not have the time to restore it, so I took it off his hands," says Buckley.
We're visiting one week shy of the first anniversary since Buckley's spanner undid the first bolt, and the truck is well on its way to being in condition for the South Island Classic Truck Run, which is being held in October.
"The truck had been sitting for ten years in Colyton in a paddock.
"One of the windows was down about four inches, so birds had built nests in the roof cavity and the interior was a heck of a mess.
"The hoist broke, the deck broke; the chassis broke, so the farmer just gave up on the truck," says Buckley.
Looking at what he has achieved in a relatively short space of spare time is quite impressive, all the more because a Certificate of Fitness was issued some four months after Buckley started working on it.
One of the biggest tasks was the shortening of the broken chassis from a 6x4 to 4x2 configuration, and it wasn't without some degree of criticism from armchair commentators.
"Some people got upset at me for getting this out of the paddock and making it go because I made it into a single drive when it used to be a tandem drive."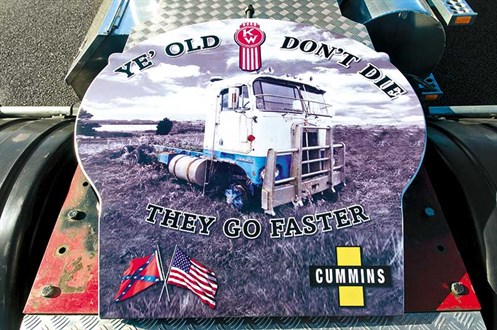 "As I see it, wasn't it better that I actually saved the truck instead of leaving it to rot away," he says.
Other than it costing less to shorten compared to rebuilding the old chassis, Buckley has other reasons for preferring the smaller truck.
"First off, the shortened chassis makes it more economical and manoeuvrable on classic truck runs; and secondly it takes up less parking space in my workshop," he says.
Mechanically, the truck was in reasonably good order the restorer reports and the whole process was straightforward with parts being fairly easy to locate at the right price.
"I was mainly fixing stuff which had never been fixed in its life," he says.
The compressor wasn't working when the truck first reached the Central Automotive Services, Levin workshop. Recently Buckley has had the cylinder heads off and reconditioned the fuel pump and injectors, mainly as a preventative measure.
"The engine had a bit of a miss, so I checked it out. The injectors and fuel pump were absolutely knackered, not due to sitting, just to the fact that it was worn out," he says.
Propelling the rig forward is a 350 Big Cam Cummins which joins a Rockwell diff through a 13-speed Roadranger box.
"The diff ratio is now 3:4 and on the previous setup it was 5:29.
"The new ratio allows the truck to cruise comfortably at 90kph at 1500 rpms," says Buckley.
There is also a rebuilt cab which came with the truck and this will be fitted in the not too distant future.
"The guy I bought this truck off had a rebuilt cab on his own truck, but his family wanted to go on truck runs with him so he took it off and fitted a sleeper cab."
The existing interior will be transferred into the rebuilt cab when Buckley gets around to fitting it, and this comforts me somewhat as I personally like the gritty working truck look and feel.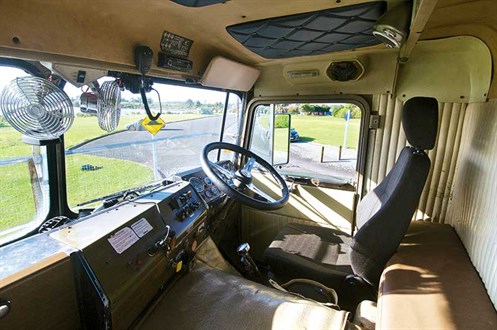 The first official outing for the truck was at the Taupo Truck Show during Anzac weekend, although its first tour was during the Christmas 2015 break.
"I got the COF just before Christmas, so between then and New Year, I jumped into it and went from Levin to Taihape; across the Gentle Annie to Napier, then back to Taupo; up the Kaimais to The Mount for the night.
"I stayed at a mates place; then came back the next day through Morrinsville, Hamilton, through New Plymouth; down the coast and back home," says Buckley.
The only problem encountered was some radiator water that started blowing out before he reached Taihape, however it stopped and he continued on his journey.
"I figured it was going to either go or blow," he says.
"Since then I've had the heads off and it had a blown head gasket, so it must have been pressurising the water."
Time-wise, Buckley has lost count of the hours he has put into it, but says that many lunchtimes, after work, and a lot of weekends have seen him with his head buried somewhere within the truck.
"It's satisfying and good to have something that I've done for myself instead of customers all the time," he says.
As someone who gets around the trucking scene a bit, it's encouraging to see people like Ian Buckley who invest a lot of time, sweat and money into restoring old rigs. One thing that I particularly like is that some people don't bring some of these trucks back to showroom condition which gives them a more working truck feel.
Doing it this way also encourages people who may feel that they may not have the skills, funds or inclination to produce a showroom quality product; because foremost in my opinion is it only matters that an old truck is preserved for the future and is being enjoyed by its owner.
Keep up to date in the industry by signing up to Deals on Wheels' free newsletter or liking us on Facebook.