Business profile: Turners Trucks and Machinery
---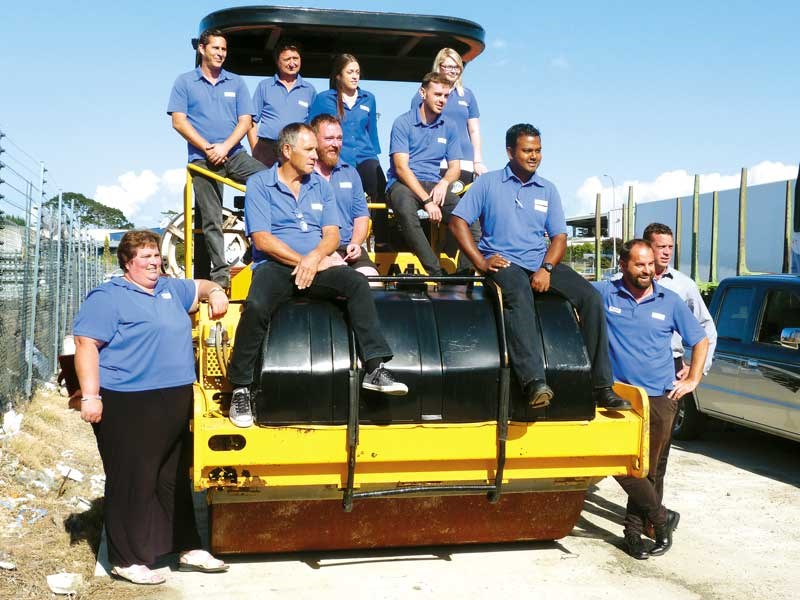 The team at the Wiri branch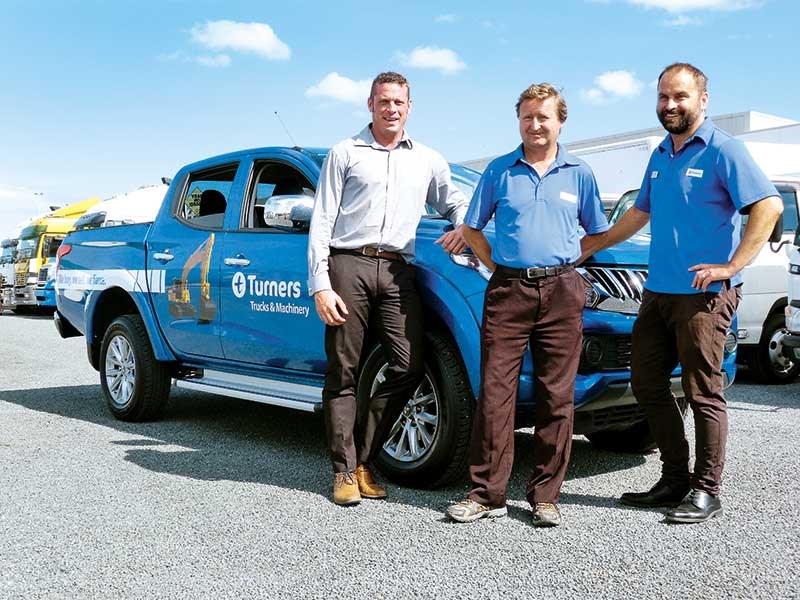 Brad Gardiner, Neil Davis, and Mathew Randell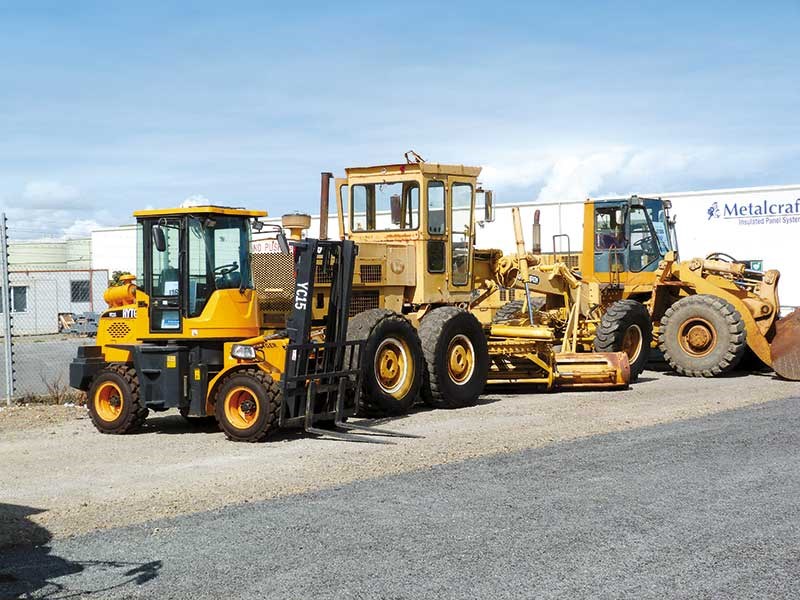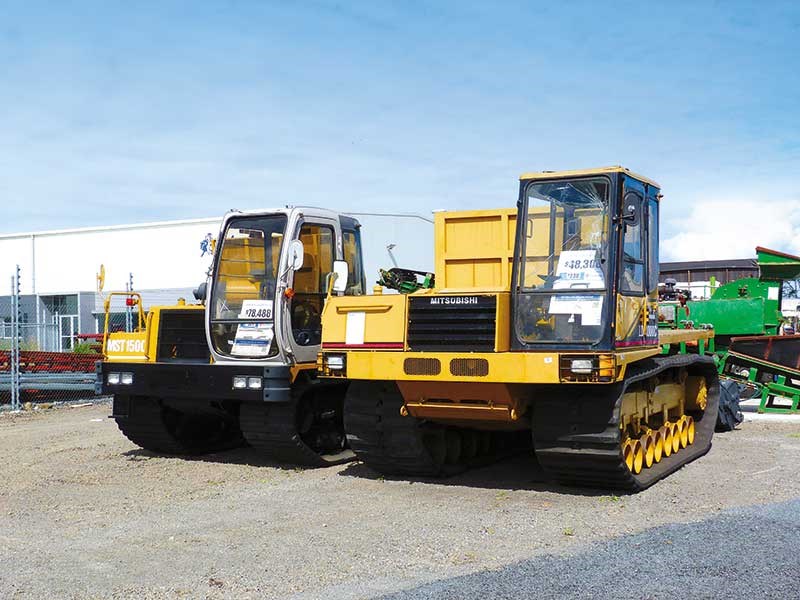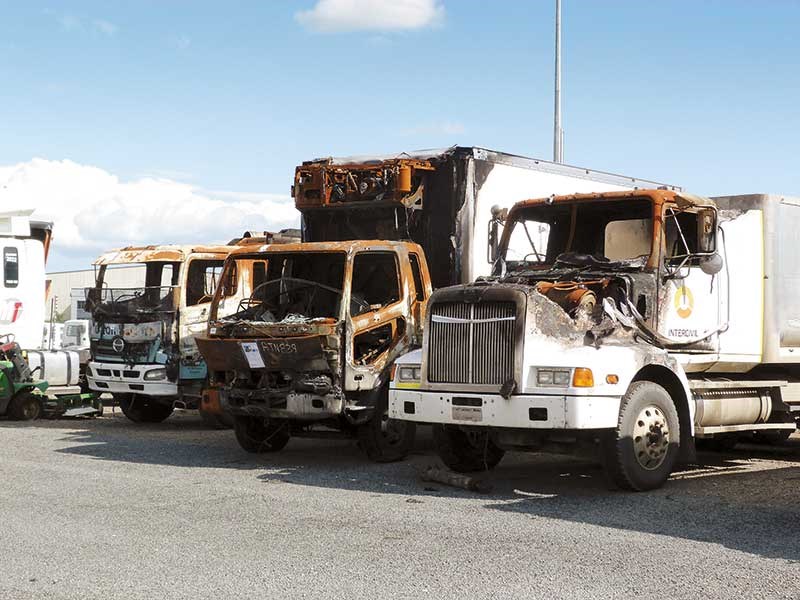 Established nearly 50 years ago, Turners has become something of a household name and the first choice for many people contemplating selling their car, truck or piece of machinery.
In an ever-changing marketplace, Turners has innovated and moved beyond out-cry auctions. They now also provide other ways to buy, such as 'buy now', online auctions and tenders to the benefit of both buyers and sellers.
Turners Trucks and Machinery is continually adding to its client-base who receive weekly updates on upcoming stock for sale and special event auctions.
Its website features all of its current stock and attracts over 220,000 visitors each month.
With a recent move by the Auckland branch to a 1.6-hectare site at 133 Roscommon Road in Wiri, along with other sites in most major cities from Whangarei to Dunedin, Turners Trucks and Machinery is well placed to handle large volumes of stock, including truck and trailer units, along with entire fleets when necessary.
Turners Trucks and Machinery general manager Brad Gardiner took DOW for a guided tour of the 16,000-square-metre Wiri yard – it's massive and measures in at 400 metres in length.
While walking around the site, Gardiner mentioned that Turners is now the largest nationwide retailer of used trucks and machinery.
"One of our key benefits is that we offer multiple sales methods to help sellers get the best results for their assets," explains Gardiner.
He went on to say that the company is experiencing a steady growth pattern and that it's committing itself to investing in the truck and machinery market by hiring more specialist staff and increasing the number of trucks and machinery sites throughout the country in order to keep up with an ever-increasing demand.
On a separate visit to the Christchurch branch last month, DOW caught up with South Island manager Jason Prendergast.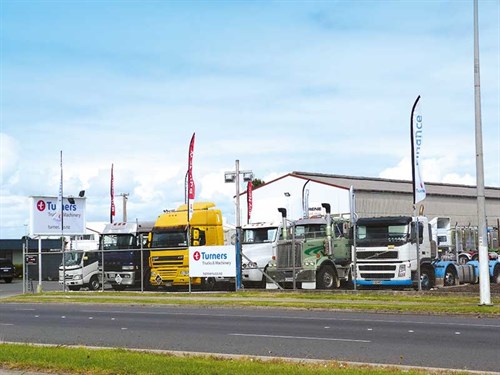 Prendergast said that although the branch had only been open for 12 months, it had already reached full capacity, to the point that the company was about to move its damaged and end-of-life division off-site in order to make more space for trucks and machinery.
By all accounts, the added space gained by the move will rapidly be filled, given Turners' focus in 2016 is on extending its service within the agriculture sector.
Prendergast was appointed to the position of South Island Manager because of his 20-year background in agricultural machinery, having worked for a major supplier to that sector.
A one-stop shop
On the guiding principle that they're here to help customers buy and sell, Turners offers an end-to-end management process for buying and selling assets; for instance it employs a specialist valuation team who are able to value a single asset or an entire fleet.
Their consultants can determine a fair current market value as well as a pre-accident valuation for insurance purposes.
Aside from online listings on both Turners and partner websites (DOW being one of them), there is also a popular weekly online auction.
Also, Turners' tenders are particularly popular with its dealer customers. It also offers 'cash now' and 'buy now' whereby sellers can obtain cash for their goods on the spot; while by adding a buy now price, buyers can make an on-the-spot purchase.
Over the past decade, Turners has provided financing to its customers and in that time has helped almost 30,000 New Zealanders to purchase a vehicle or piece of machinery.
Turners has a team of finance and insurance consultants, all of whom are registered financial advisors, ensuring the customer is provided with qualified financial advice.
For the latest news and reviews, subscribe to Deals On Wheels magazine here.
Keep up to date in the industry by signing up to Deals on Wheels' free newsletter or liking us on Facebook.