Cover story: on the road in a Caterpillar CT630S
---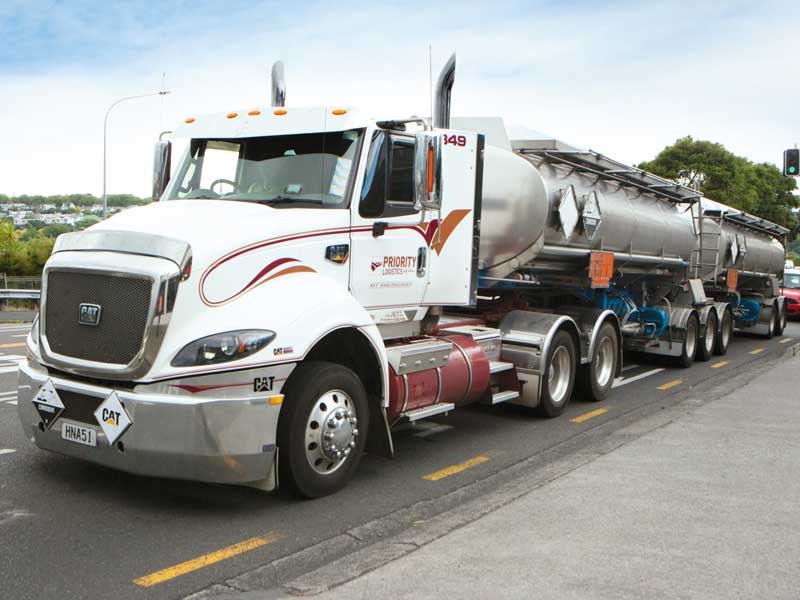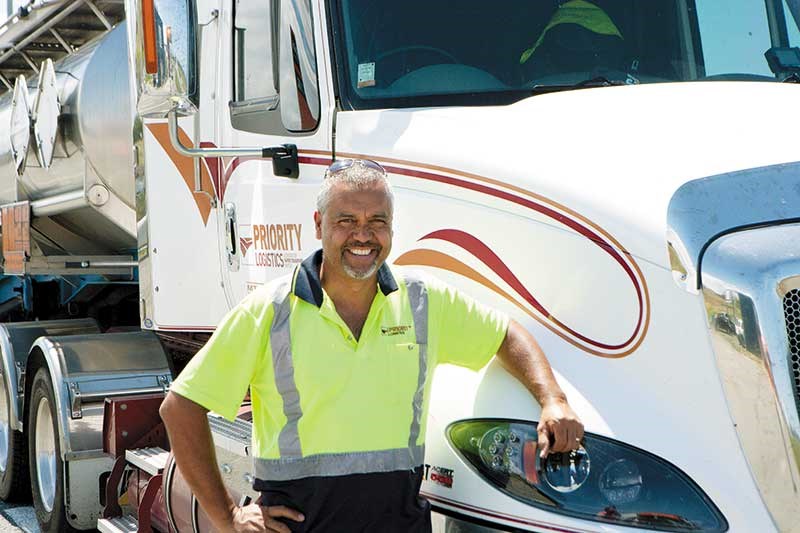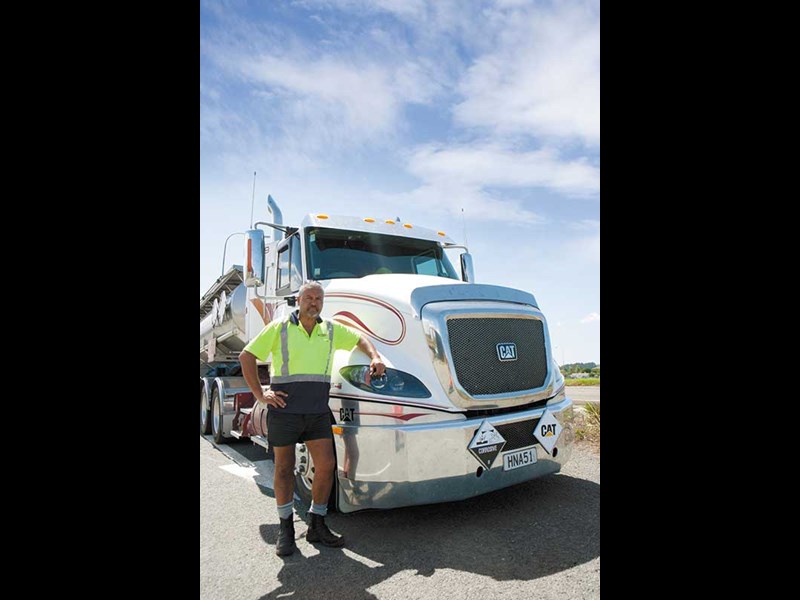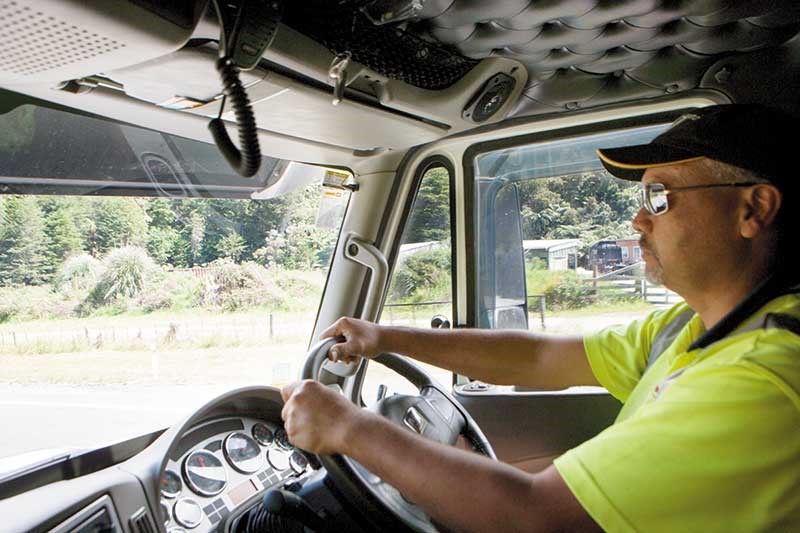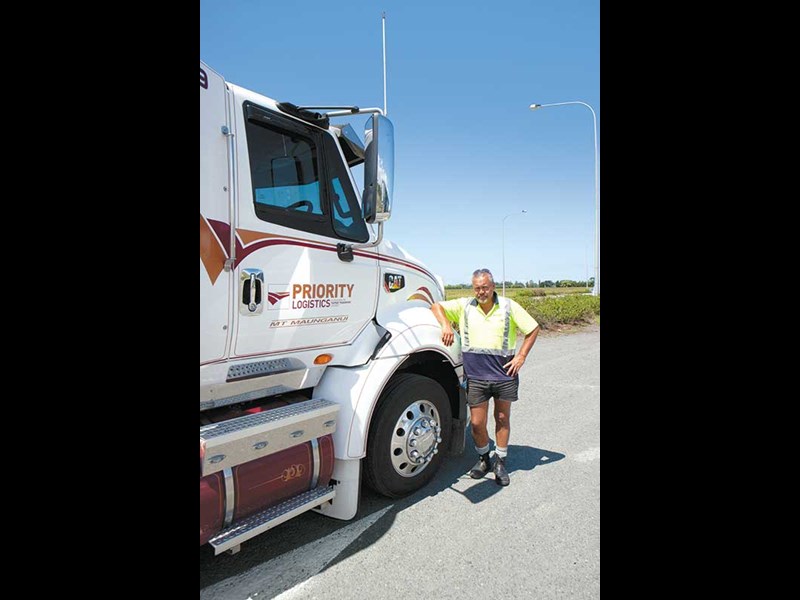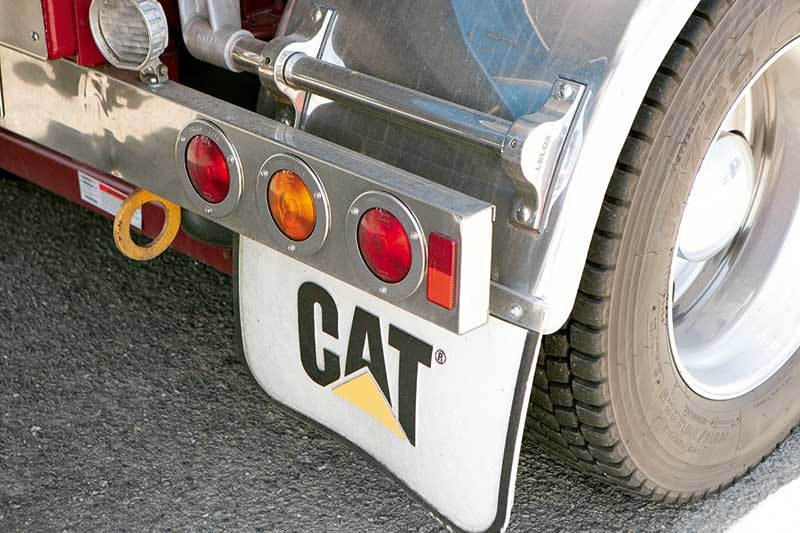 The Ed climbs aboard a Caterpillar CT630S with owner operator Wayne Taia for a run to Whangarei.
"It always puts a smile on my face when I walk in the yard and see my CAT truck sitting there with all the other brands, because I know that's the truck I'll be driving today," says Wayne Taia.
I'm sure what he is saying rings true with many truckers – no matter what brand they have an allegiance to – but there is something in the delivery of the line from Taia that angles towards a deeper connection with his brand of choice.
The day I climb aboard in central Auckland, he's part way through a tanker run that started at his home base in Mount Maunganui for a delivery in Hamilton. After a quick reload in Morrisville, he will in a couple of hours' time be due at the Whangarei drop-off destination, some 400 kilometres from his original starting point.
Although he doesn't get to Northland all that often, a typical work week will see Taia and his CAT CT630S carting bulk liquid, containers or general freight over a large part of the North Island, predominantly on the regular trade routes.
The CT630S model was developed at Caterpillar's AT Melbourne facility to accommodate the Australian "26m B-double" market. From what I can see, this design has also been quite successful at reducing any blind spots and as we shall see later, allows the truck to get into places where others just wouldn't want to go.
It quickly becomes evident that Taia is a wealth of information on the Caterpillar truck brand, and seemingly way more than an average brand fanatic. So, as the traffic flow opens up and finds its groove, I take the opportunity to find out a bit more about my host's background.
Like many of us, Wayne Taia grew up sitting alongside his dad as he made deliveries around the Western Bay of Plenty, Waikato and Auckland regions in the 1970's and 80's. Naturally this type of upbringing led to work for a young keen guy as an apprentice diesel mechanic at Refrigerated Freight Lines in Auckland, but the calling to get out on the road was inevitable.
His driving career started in Auckland with Robert Monk Transport, Roadair, Linfox and Mainland Products. A move back to the Bay of Plenty saw Taia start at Orica Chemnet. The role would eventually have Taia training new drivers, as well as relieving in despatch from time to time.
After almost eight years at Orica Chemnet a deviation in the career highway saw Taia step across to truck sales with Transpacific Commercial Vehicles (TCV).
"I said to Mark Rossiter (GM at TCV) at the time that I didn't have any selling skills, but knew trucks pretty well," he says.
Being able to string a conversation together well and having an engaging personality must have sealed the deal, as he was hired to sell Western Star and MAN trucks, a job he did for five and a half years.
Our history lesson gets briefly interrupted as we crest the Upper Harbour Drive on Auckland's Northern Motorway heading for Whangarei.
"How's that?" says Taia. He's referring to the 550 horsepower CAT C15 ACERT engine that with its 1850ft/lb of torque has pulled us up and over the hump without dropping out of top gear. The engine really does impress me, especially with its power at low revs.
Keep reading this article in the latest issue (#270) of Deals on Wheels magazine. Subscribe here.
Keep up to date in the industry by signing up to Deals on Wheels' free newsletter or liking us on Facebook.