Business profile: CromTrans
---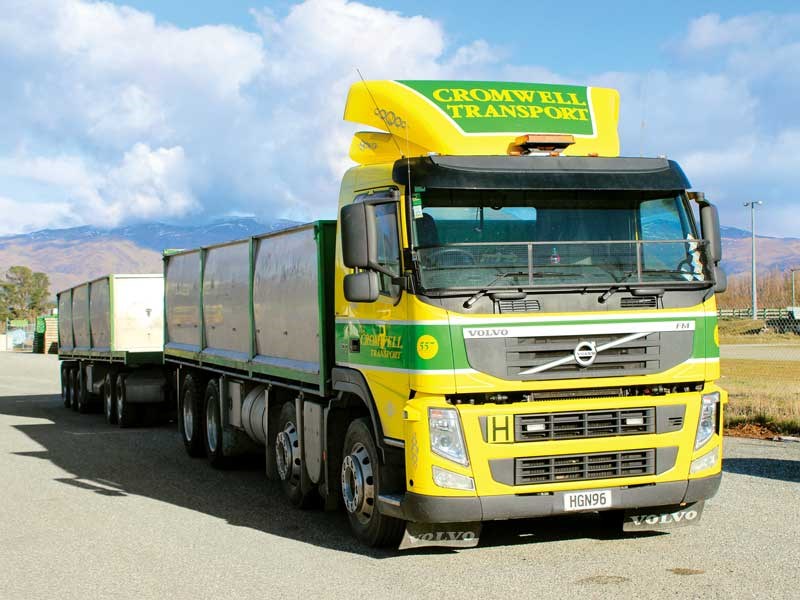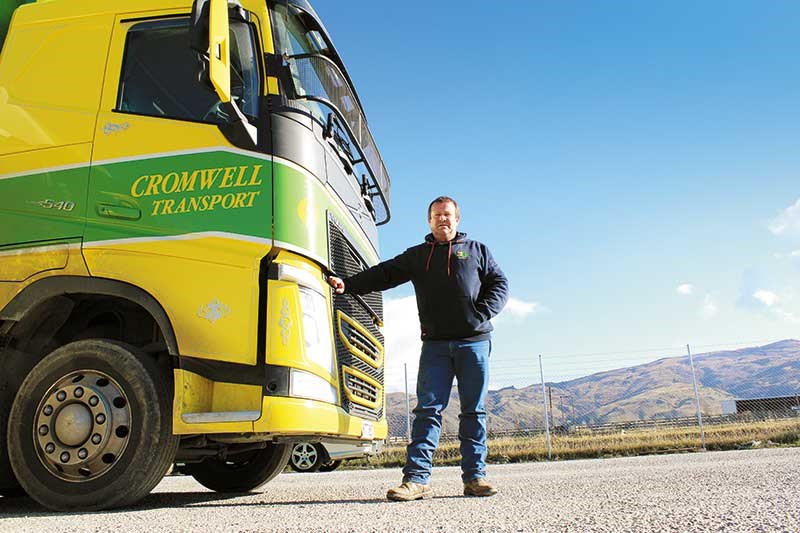 Cromwell hub manager Jason "Scotty" Scott.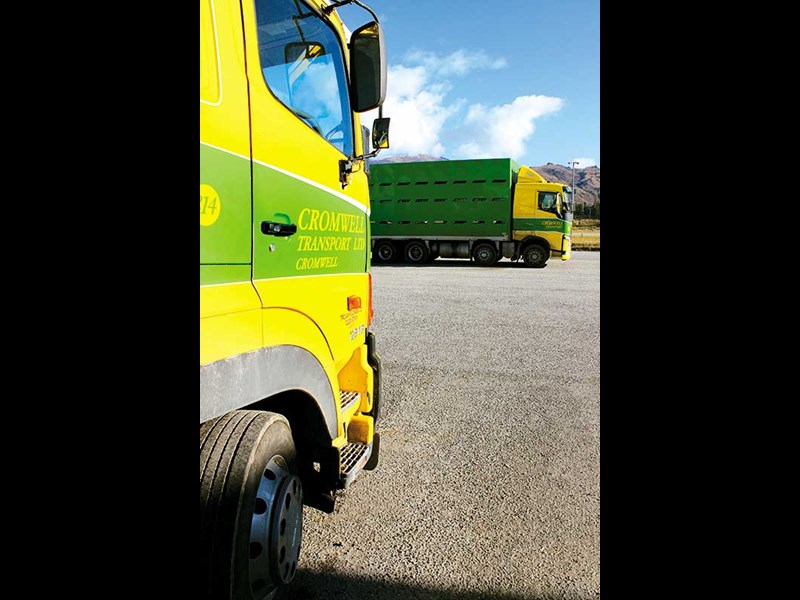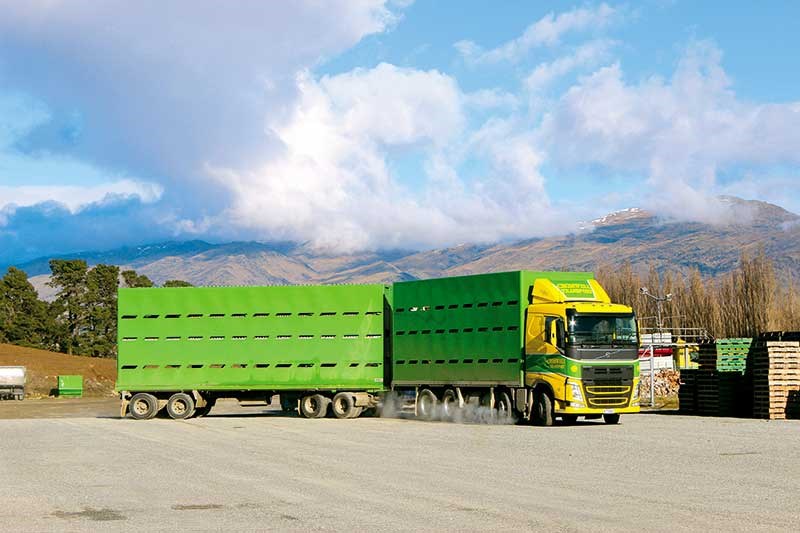 CromTrans has been in business for well over 40 years now and two things haven't changed much in that time: the company's reliance on Volvo trucks and its willingness to look after the needs of the rural community.
CromTrans' Cromwell hub manager Jason "Scotty" Scott has come full circle in the past few years.
His father bought CromTrans (or McDonalds Cromwell Transport as it was known then) back in 1963. Despite his father wanting Scotty to move into the office, Scotty decided to venture out on his own, buying his own truck and teaming up on inter-island work with Jim Barker from Otorohanga, carting livestock between the King Country and Scotty's base in Blenheim.
After returning to Cromwell and working as a livestock agent, he was approached by Trojan Holdings, which had purchased CromTrans some years previous.
"They were looking for a new hub manager for CromTrans and wondered if I'd be interested. So yeah, it has been a long road, but I've ended up in dad's old business after all!" he laughs.
The past three years have seen solid growth for CromTrans too, with staff numbers growing from seven to 15 and the company's busy fleet growing by six new trucks.
CromTrans' distinctive green and yellow livery is a familiar sight on the roads of Central and coastal Otago, Canterbury and Southland. The company with the 40-plus year pedigree carting stock, wool and fertiliser, servicing a huge combined area and multiple rural communities.
While the range of services the company provides across the south is varied, there is one notable constant in the CromTrans yard, and that's Volvo.
A solitary Hino aside, the entire fleet is Scandi-shaped; a brand loyalty that has stood the test of time for more than one member of staff.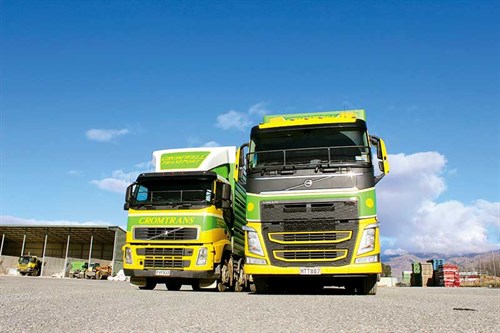 "Dad was the Volvo freak of the family initially, but Vernon – 'Volvo Vern' – our mechanic, who has been with the company for 35 years, is mad on Volvo trucks too. It's a passion, but we would never put passion before practicality, so it's a good thing we get great reliability out of our Volvos."
A sign of CromTrans' growth over the last three years becomes obvious when considering that Scotty has only sold one truck (another Volvo, of course) while making way for the six new additions. Although he concedes that with a couple of them now showing between 800,000 and 900,000km on their clocks, these will probably be swapped out of the fleet later in the year.
The Cromwell town basin itself is uniformly flat, but it's a thin deception. Look to any horizon and it's unceasingly vertical, the entire region framed and crisscrossed with ranges of varying sizes, from big hills to alpine ranges. Scotty sums it up by suggesting that whenever a CromTrans truck leaves their yard, it's going to be pulling uphill, wherever the destination.
"A large portion of our stock trucks head north to Timaru and Ashburton, so they have to take the Lindis Pass. Going south we're heading down either the Roxburgh or Lumsden routes, so we've got hills that way too. It's just the nature of working in this area and it equates to more fuel and more time taken."
I ask Scotty if, despite the managerial position, he still gets behind the wheel himself. The answer is an unhesitating yes. It's something he's clearly still happy to do.
"I try and get out on a run once or twice a week to be honest; it's good thinking and strategising time when you're behind the wheel. It's really important to get out from behind the desk and go and meet your customers too.
"We're working closely with rural communities, so if the farmers we provide a service for have never seen the guy from head office, why would they bother entrusting their business to us?
"We're a local operator so we need to be visible locally; it's as simple as that."
Never miss an issue of Deals on Wheels magazine. Subscribe here.
Keep up to date in the industry by signing up to Deals on Wheels' free newsletter or liking us on Facebook.