Business profile: Central Lakes Removals
---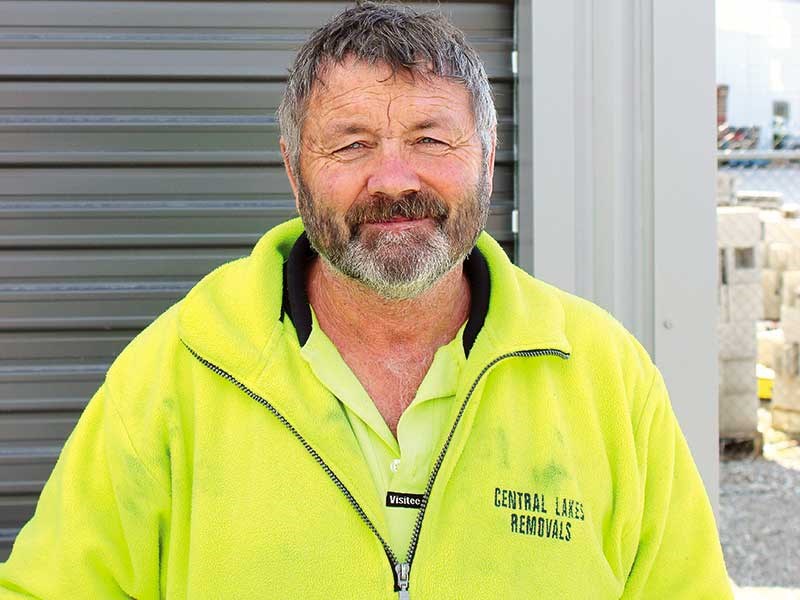 Rex Edgar.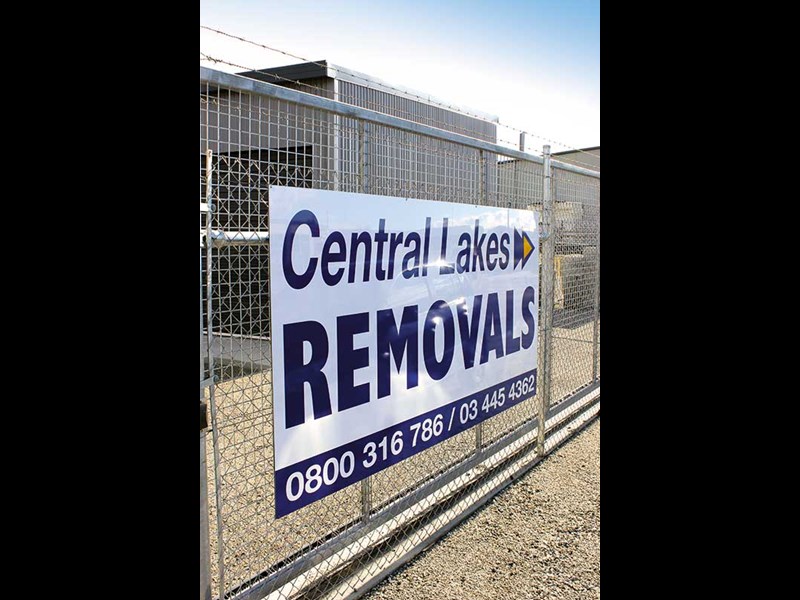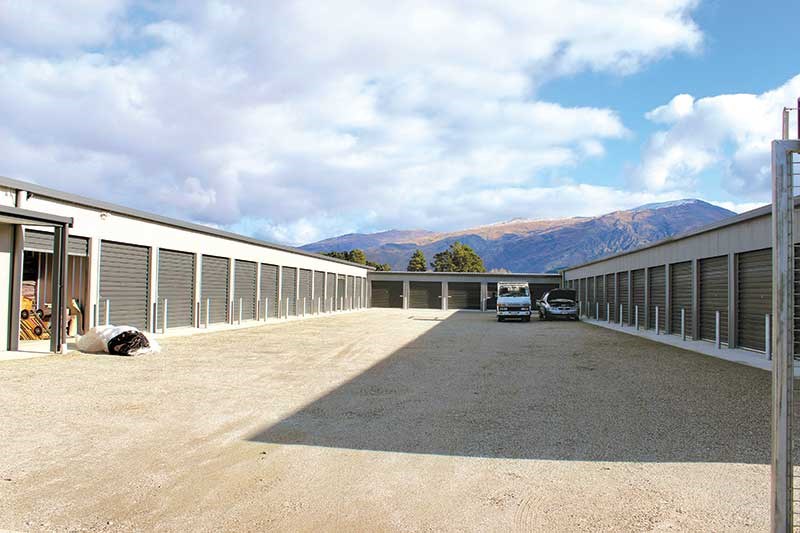 Cromwell-based Central Lakes Removals might be small in size, but it certainly thinks big.
If there's someone that sums up the Central Otago 'can do' spirit, then it has to be Central Lakes Removals' Rex Edgar.
Of course, there's also Cromwell Section Maintenance's Rex Edgar. And that bloke from Central Lakes Storage, Rex Edgar. And the chap with the firewood business... also called Rex Edgar. And if you head up Timaru way you might come across South Canterbury Removals' Rex Edgar...
When Edgar tells you he hasn't taken a proper holiday in 23 years, it doesn't sound like an exaggeration. He certainly has plenty on the go, but regardless he's proud of his small team's attention to detail when it comes to moving peoples possessions.
"I always tell my guys 'spend five minutes rather than 500 bucks'. It's all about making sure everything is wrapped and secured properly. Every one of my trucks carries at least 150 blankets and as a result we're regarded as a safe pair of hands for private customers and bigger operators alike."
A few years ago Edgar arrived back in Central Otago after a stint driving trains carting iron ore up in northern West Australia. ("Before I left Otago the biggest train I ever drove was 2600 ton; when I got to Aussie I was driving 26,000-tonne trains that stretched out over three kilometres.")
He started a lawn mowing run around Cromwell and one of the many lawns he regularly mowed belonged to a guy who worked for Allied Pickfords.
"He asked if I would be interested in helping unload some furniture one day; I saw it as much a chance to get paid to do some exercise as anything. Fast-forward to today and now we have four removals trucks of our own servicing Central and another one permanently based in Timaru.
"We pack down locally for most of the big players: Allied Pickfords, New Zealand Van Lines, Conroy Removals, New Zealand Movers.
"We also have all of our locally booked stuff too. Right now I have guys packing up a house in Kelvin Heights and our Timaru truck is off to Westport soon. This weekend I'll be moving people from Omarama to Clinton, while other staff will be carting locally made joinery to Queenstown and Christchurch."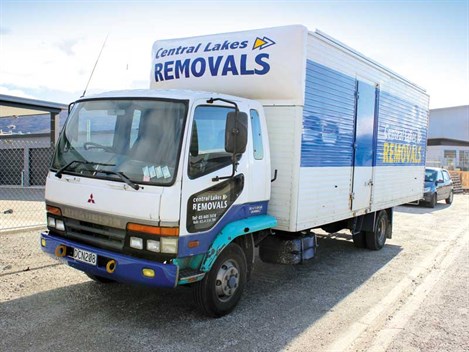 Central Lakes Removals began operating with a single 30 cube Hino before adding a Nissan Condor to the fleet.
"The Nissan was a great truck in its day, but it runs a 13-tonne sticker," says Edgar.
"That's about 27 cents per kilometre on the RUC, rather than 13c per kilometre for my other trucks, so I only use the Nissan for local runs these days. I have a new Mitsubishi ordered, which will be arriving in a week or two and once that's set up and going I'll probably sell the Nissan."
Edgar says the new Mitsubishi – at 40 cubic meters boasting the same capacity as his other Mitsubishi already on the fleet – will be his fourth truck, in addition to a 16-cubic-meter furniture trailer the company also runs.
"The trailer was a good purchase actually because I could have bought another six-wheeler, but the trailer has the same capacity with less road user charges."
As you'd expect with such varied interests, Central Lakes Removals doesn't restrict itself to moving furniture. In fact one of the biggest days on the calendar for Edgar and his team is when the famous Motatapu multi-sport event is held each summer.
Consisting of solo and team ultra runs, off-road marathons, x-terra triathlons and other stuff mere mortals quake at the thought of, the day is also host to a 47km mountain bike race that runs between Lake Wanaka and Arrowtown (and sees riders reaching 875 metres at the course's highest point).
"Every year we cart 500 bikes from Queenstown to the start line and then we pick up other bikes and take them back into town. I tell you, it is a logistical exercise you have to see to believe, but it's great being involved."
Central Otago's unique geography serves up a challenge for participants in this extreme sports event, but it also serves up challenges for local transport companies.
"We're used to the challenges the local terrain puts in front of us," says Edgar.
"In fact that's why we prove so popular with larger national removals agents; our trucks are the right size to access some of the steeper sections around Cromwell and Queenstown so they pack their artics down into our trucks.
"At 30 and 40 cubes, the trucks we run are big enough to take decent loads, but compact enough to get into most places."
In addition to the removals business, Edgar and his wife and business partner Tess also run the recently opened Central Lakes storage facility, a firewood supply business, the mowing business, and contract house maintenance too.
"Yeah we're busy but that's a good way to be in my books," Edgar concludes.
"I never say no if I can help it. You need to be open to anything in order to build a solid reputation in business."
Never miss an issue of Deals on Wheels magazine. Subscribe here.
Keep up to date in the industry by signing up to Deals on Wheels' free newsletter or liking us on Facebook.