K Bedford restoration: "why would you bother?"
---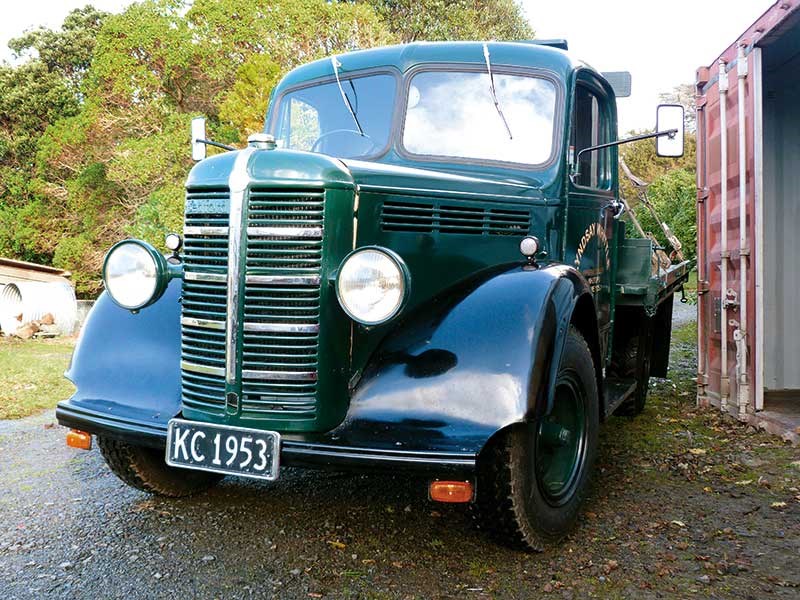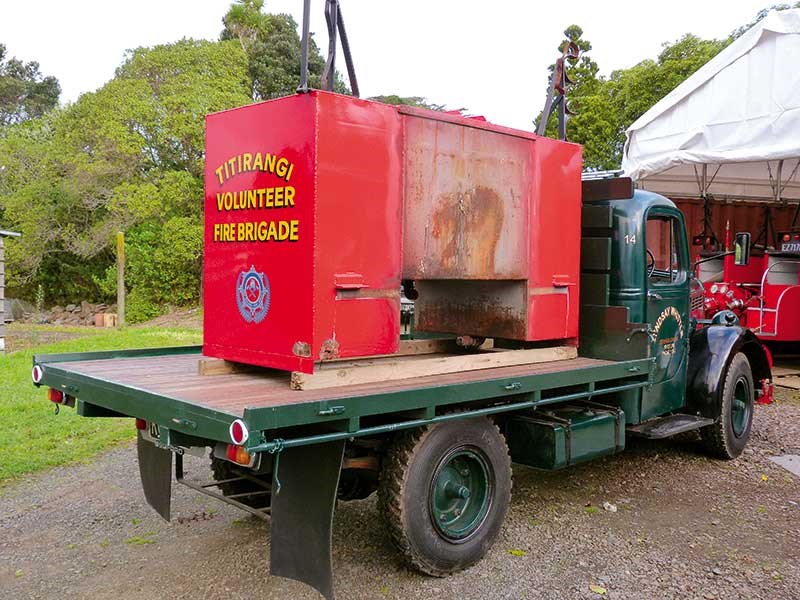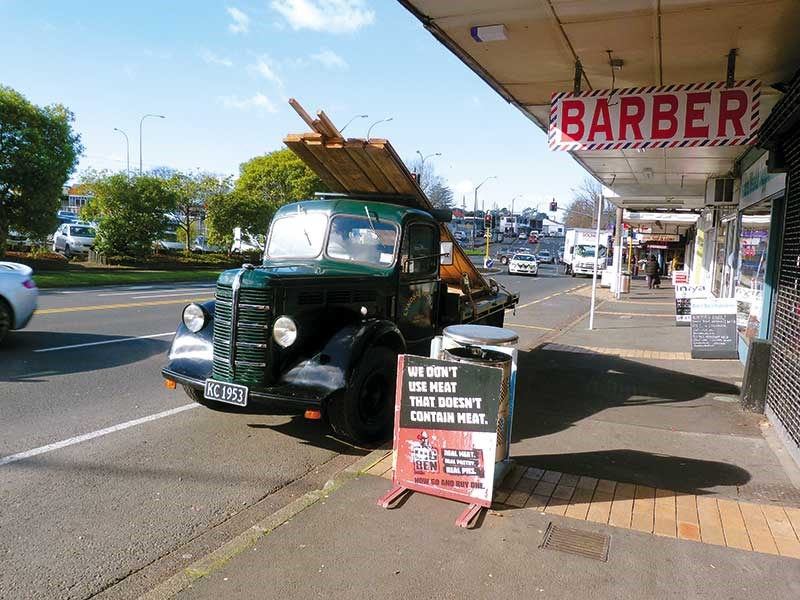 The goal has finally been achieved and at the time of writing, my old 1953 K Bedford is back on the road after being stored in no less than seven sheds and warehouses for the past 30 years.
Note: this is the final chapter in an epic 13-part saga. If you haven't read them all yet, we suggest you start here (at chapter one).
 When I sent the old girl off to the panel beaters in 1985 to have some rust removed from the cab I couldn't have possibly believed that it would be 30 years before it'd go back on the road again.
I was 35 years old at the time and it would have been unthinkable for me to imagine that I'd have to wait almost a lifetime before I'd get to drive the truck again.
I'd bought the truck in 1979 when it was 27 years old and to me it seemed like a very old truck at the time given the fact that it's only three years my junior.
Anyway, pontificating aside, I now have a working truck that's already delivered its first couple of loads since going back on the road late last month.
As told in part 13 of the K's story, the truck had handled Auckland's peak hour traffic with ease on its maiden journey to VTNZ in Avondale where it was checked out by a team of vehicle inspectors.
While my restoration buddy Murray and I had checked to be as sure as possible that all the essential pieces of equipment were in good working order, there were a number of things such as brake effort that we had no definitive way of checking until the truck went on the brake machine.
Suffice to say it wasn't my expectation that I'd arrive at the testing station and emerge out the other end with a VIN plate on the firewall and a COF label on the windscreen.
It turned out that it was just as well I'd set my expectation levels low, as there were a number of hurdles to jump before driving around Auckland roads would become a reality.
Rather than itemise the list of faults the inspector required to be remedied I've provided a photo of the checklist.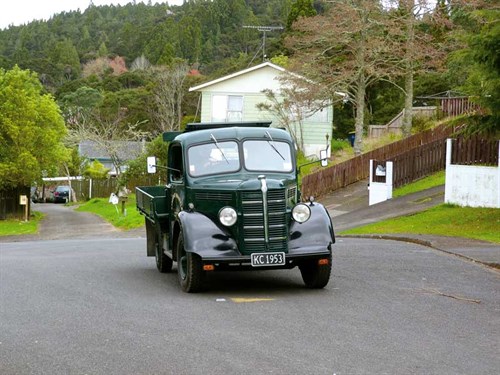 As can be seen, aside from the rear tyres needing to be replaced, the other items were of little moment. However the biggest stumbling block was going to be how to identify whether the truck would need to be issued with a certificate of fitness or a warrant of fitness.
Murray and I had adjusted the brakes a couple of weeks previously and given them a bit of a try out on tar-seal, only to find that the truck appeared to be pulling to the right.
We'd hoped that all that would be required to get them working well enough to pass the testing station requirement would be a bit of bedding in, after all they should have been OK given that rebuilding the hydraulic side of the braking system was one of the most costly parts of the entire restoration.
All that had been required on the mechanical side (shoes, drums etc) was a good old-fashioned clean-up.
On to the brake machine with the front wheels we went – on with the brakes – a 100 percent reading!
We'd passed that portion of the test with flying colours and now it was the turn of the rear brakes – another perfect reading!
"OK," I thought. "That part has worked out fine but I can't see the handbrake fairing as well".
The reason I was concerned about the handbrake is because it is controlled by a weird bisector cylinder system that I explained in a bit-more detail in a previous issue.
The inspector gave the order to apply the handbrake slowly. I have to admit that although it was probably due to a reasonable measure of good luck as much it was of good management, the dials for both sides registered evenly with another perfect reading.
A mechanic from a reasonably-large trucking company who had been standing on the sidelines with a bit of a smirk on his face waiting for the old truck to fail this part of the process commented that that was a better reading than some of the modern trucks he puts through COF checks.
The truck left the testing station that day without either a VIN number or a COF but I was nonetheless pleased with my morning's work as I was able to drive a few doors along the road to order two rear tyres and buy and fit a nylock nut for the steering arm. At least we were sitting comfortably on first base.
As I said in the last issue, the people at VTNZ were exceedingly helpful in walking me through the entire process to the extent of advising me who to contact at LTSA in order to get the black and silver KC1953 number plates reinstated.
They were also helpful in assisting me with gaining an exemption from having a hub odometer fitted to the truck.
After delving back into some old Ministry of Transport records it was deemed that K Bedfords are required to be issued with a COF as opposed to a WOF because of the fact that they are rated at over 3.5 tonnes GVM.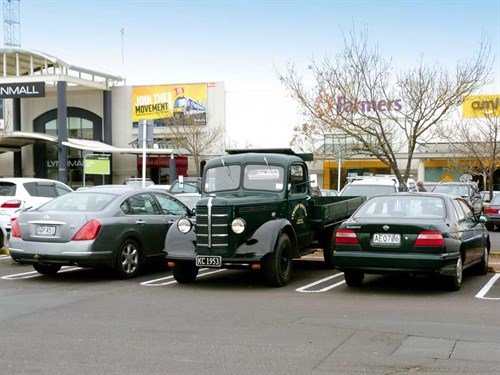 It appears that there is an exception to this rule with at least one K that resides in the South Island. Evidently this truck has been continuously registered since 1950 and was put on the road with a WOF in compliance with regulations that were in place at the time of registration.
Having remedied the minor faults that had failed the truck on its first visit to the testing station, along with fitting two 750-16 retreads to the rear wheels, we returned for a recheck a week later and passed with the exception of the fact that the hub odometer issue still hadn't been resolved.
But still we were moving another rung up the ladder with a VIN number being issued and a bright shiny VIN plate being pop riveted to the firewall.
To use the baseball analogy again, I considered us to now be on second base.
While we were waiting for a decision as to whether we'd be required to have a hub odometer or not, the K went to Waikumete Car Upholsterers' to have the headlining fitted and the final bit of original rubber floor mat pieced together.
Approval from Land Transport for the hub odometer exemption came quickly, although I still have to buy road tax based on the vehicle's odometer, which we had previously repaired and calibrated.
By coincidence I was in my private car, driving past VTNZ Avondale when I received approval for the exemption so I thought I'd call in and give them the heads up seeing they'd be so helpful all along the way.
Naturally I expected to have to come back with the truck before I could buy registration, road tax and finally be issued with a COF.
It was all a bit of an anticlimax really because within about ten minutes it had all been done and dusted – the K was finally able to be put on the road – and it wasn't even there to take part in the celebration of gaining a home run.
Despite the suggestion from a close friend [that would be me – Ed] that I should entitle this restoration "Why would you bother?", it's pleasing to have received quite a few enquiries from readers who are restoring their own K Bedfords – Murray and I wish you well with your projects.
It's been a tradition throughout this series for me to provide a restoration tip at the end of each story, so in closing may I borrow a sentiment from a famous ad campaign of a few years back.
Never miss an issue of Deals on Wheels magazine. Subscribe here.
Keep up to date in the industry by signing up to Deals on Wheels' free newsletter or liking us on Facebook.