K Bedford Restoration project: part 11
---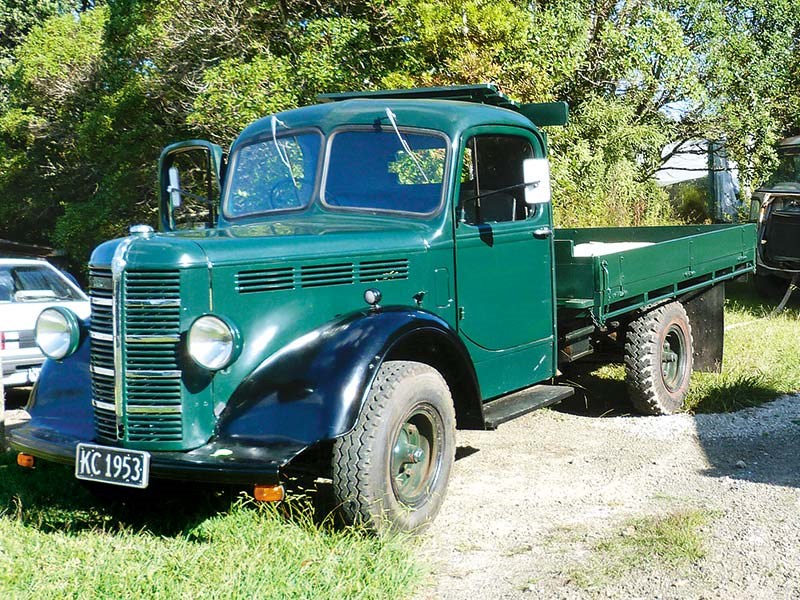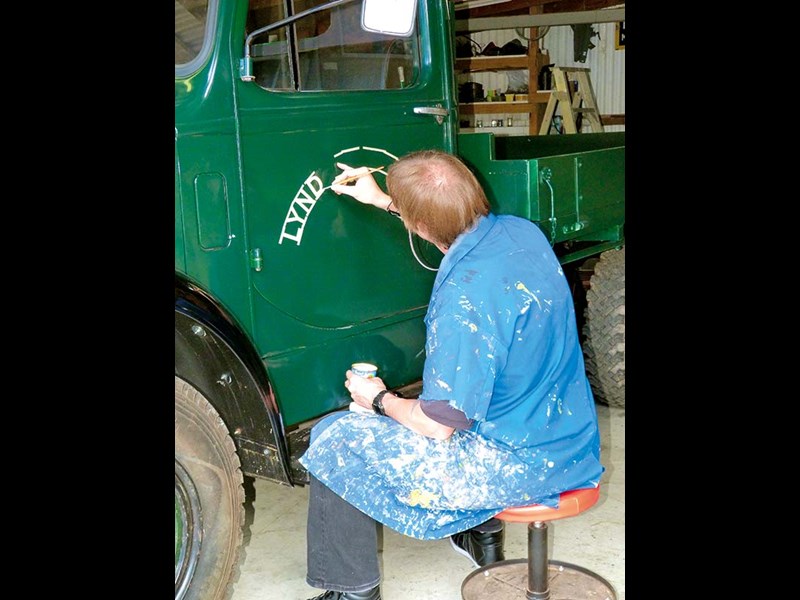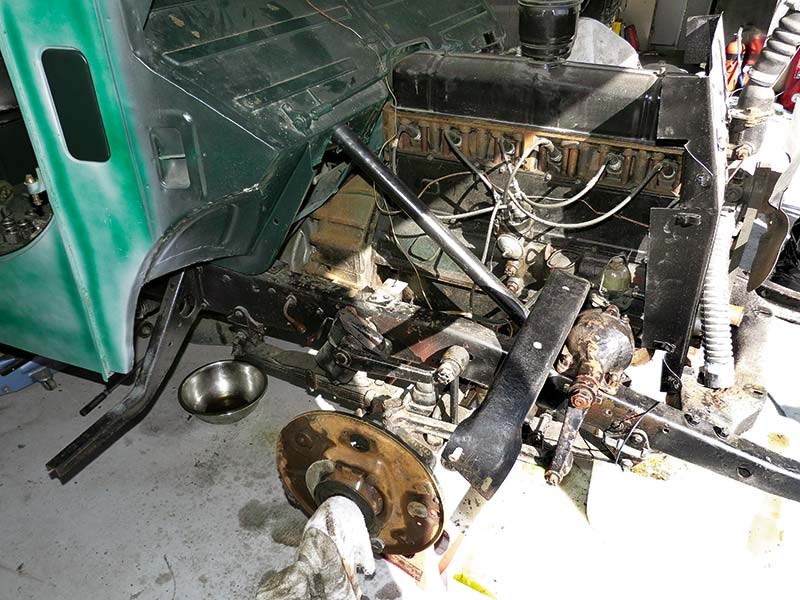 Twelve months ago, if I'd have been told I'd be heading down to the workshop to check on the sign writer's progress on my little old Bedford K truck, I'd have thought I was dreaming.
However, a couple of days ago I got to clamp my eyes on some very authentic old-style sign writing placed on both doors of my truck by master craftsman Keith Ellis from Osmand Signs.
I'd decided to go with using my own name on the truck, as opposed to using some fictitious handle as suggested by some folks who wanted me to use the name of a character in a film our local fire brigade made some years back – but that's a very-long story perhaps to be told on another day.
The compromise I made was that I used an old-time telephone number, more suited to the era of the truck.
The number 14 on both rear quarters of the cab refers to the truck's status as the fourteenth vehicle I ever owned.
Muddling along…
Meanwhile, I've been muddling along by myself, attending to a myriad of minor jobs such as fitting front indicators, getting the speedometer working and the like.
I'd set myself a list of things to do in order to keep the restoration rolling along while I was going to be working by myself and I'd counted-out about twenty things I could carry on with while Murray was away.
Some items on the list were relatively easy to achieve, things like fitting the oil bath air cleaner that I had sitting in a box.
All I imagined would be needed to get this job done and dusted would be to sand, prime and paint the whole kit and caboodle before fitting it to the carburettor – wrong!
What I forgotten was that the original air cleaner had been lost, so I'd had to order a replacement part from the wreckers.
When the parcel arrived at my place, all I did was check that the unit looked complete, which it was.
What I didn't realise was that the air cleaner I received was off a five-tonne OLB Bedford.
Although the larger OLB model trucks had the same 214-cubic-inch engine, they were fitted with a slightly different manifold and a larger carburettor, in order to give them a few more horses under the bonnet than their three- and one-and-a-half-tonne counterparts.
So when the time came to fit the air cleaner to the carby, it flopped around like the proverbial.
Long story short – a job that should have taken a matter of minutes to perform, took-out an entire day's effort by the time I'd run around finding the correct size clamp and a couple of lengths of pipe to make a sleeve, weld the lot into position and paint the thing ready for fitting it to the engine.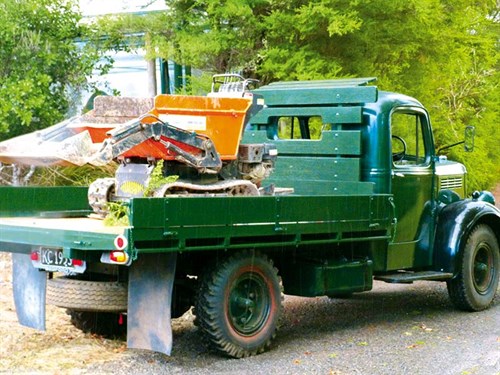 More hurdles
Of course there were other jobs that took a lot less time. One such job was making a bracket and fitting an interior rear vision mirror, not an original attachment but nonetheless a necessity in today's traffic conditions.
I was very pleased with the old style round mirror I'd fitted, but my restoration buddy tells me he thinks it looks shocking so whether it gets to stay, remains to be seen.
Now that the sign writing is out of the way, the only major jobs left to do are to fit the headlining and to have a canvas tarpaulin made.
The tarpaulin will need to have hemp ropes as opposed to modern style nylon type of tie-down, so I guess it'll take a bit of searching to find a canvas-maker who can fulfil my order.
That list of 20 tasks I spoke of earlier, incidentally rose to 33. It seemed like every time I crossed one job off the list, something else I hadn't previously considered popped its head around the corner.
The good news is that the list has finally dwindled back down to 20 items and at the time of writing this eleventh part of the series it's looking like it's finally on the downhill slope.
However, if this restoration project has taught me one thing, it's not to become too complacent and I'm always on the lookout for the next hurdle to be encountered.
Back to work
I couldn't resist giving the old K a couple of jobs to do this month.
Job number one was to move a Cormidi rubber-tracked dumper from one part of Murray's property to the other, so on the back of the K it went, giving the truck its first job in 30 years.
Job number two came about, as I knew I was going to have some downtime when the sign writing was being done so I hooked the K up to the little Morris FGK30 I picked up from the South Island last year and towed it into position to start work on its restoration.
Hopefully these two jobs will be the first of many more for the trusty little Bedford K.
As this issue goes to print I have to admit that although I've done my damndest to refrain from calling on the help of an auto electrician, I've had to concede defeat as far as getting the charging system working is concerned.
Bit by bit I was able to piece the wiring loom together and get everything working, but I just couldn't seem to get that blasted ignition light to go out.
The upshot of it is that currently (no pun intended) the controller and cut-out are at the auto spark's workshop and won't be refitted until the next issue.
So as they say, it's a case of 'watch this space'.
Restoration tip of the month
Always check to see that the item you've received matches the specification of the part you ordered, it could save you days of downtime.
Follow along with the project, subscribe to Deals On Wheels magazine here.
Keep up to date in the industry by signing up to Deals on Wheels' free newsletter or liking us on Facebook.