K Bedford restoration project: part 10
---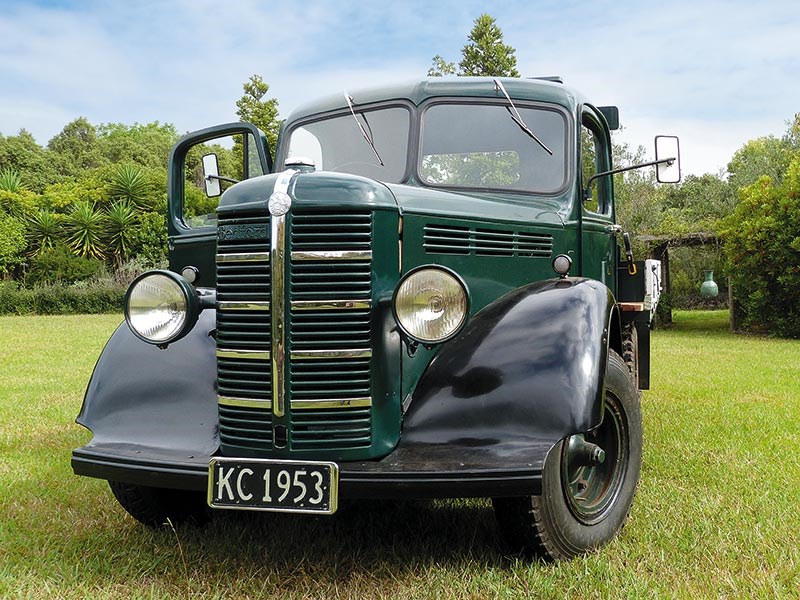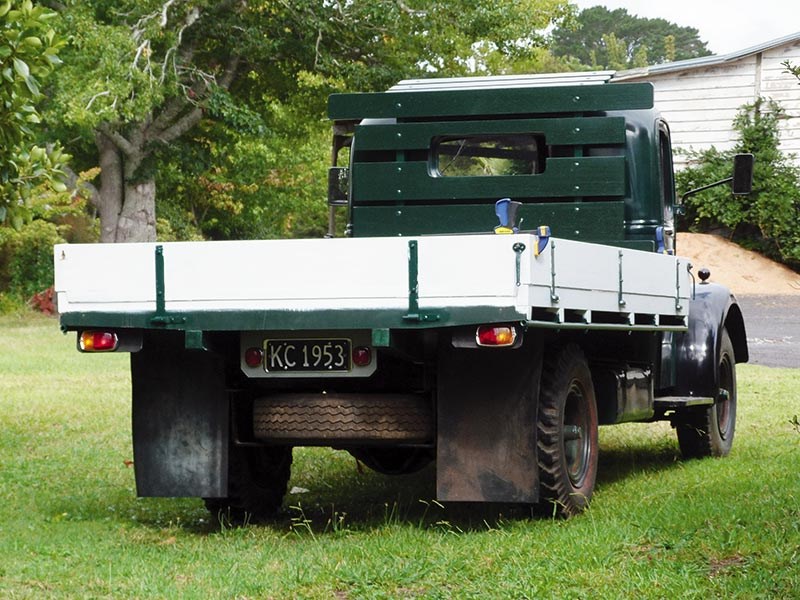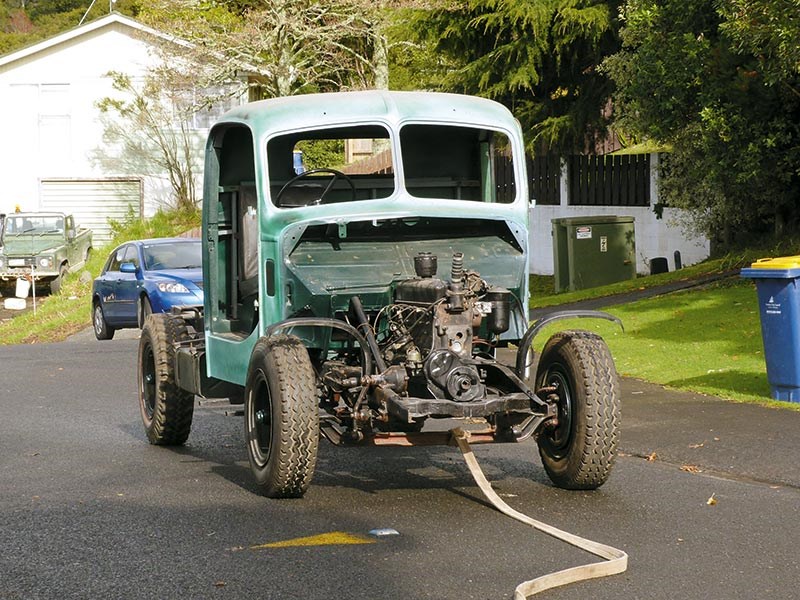 For almost as long as I can remember I've wanted to own a dark green K Bedford with a proper headboard that had a place to stow a canvas tarpaulin above the roofline.
In 1979 I made the first move towards realising my dream when I bought, what at the time was, a relatively tidy 1953 K Bedford.
The only problem was that it was painted a disgusting pale blue. Furthermore it only had a headboard that just came up to below the rear window and it had an ugly mesh screwed to the rear of the cab, protecting the window.
Fast forward to March 2015 and I still have the same '53 K Bedford but now it's painted dark green, even though we haven't got around to cutting and polishing it yet.
Anybody who's been following this restoration story for the past nine issues won't need to be reminded of how this project started out in my mate Dean's workshop on 9 April last year, so we'll crack on with where we're up to at this point in time.
Finishing touches
In the last month Murray and I have completed the building of the deck, headboard, sides and tailboard.
However, Murray has been the one doing all the spray-painting in the past and is off on a three-week road trip in his 1931 W Bedford, so it's looking highly likely that yours truly will have to have a go at applying the finishing touches.
We've recently fitted all of the tail lights and got them working, including the stop lights – all four of them. Now I know some purists out there are going to say those old things never had so many lights back in their day, but I'm restoring this truck to the way it was when I took it off the road in the mid-1980s.
As ridiculous as it sounds, I actually used it (when it was about 30 years old) on occasions when I had a small load to deliver in my general carrying days and the truck had to have a few extras like a left-hand wiper and rear vision mirror for a COF at that time.
In today's politically correct world, customers probably wouldn't let you get away with doing deliveries in a truck that wasn't 'corporate', but 30 years ago people saw it all as a bit of fun.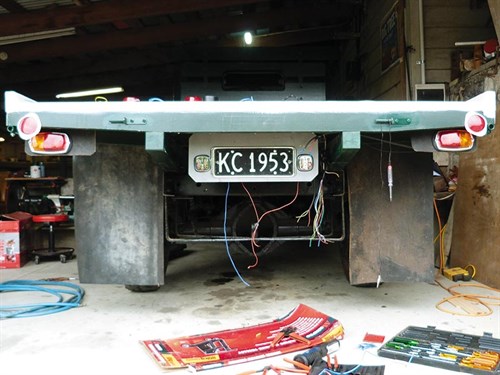 Anyway, back to the project…
I foolishly thought that the restoration was almost at an end, but it seems there are many little jobs that still need to be done – it's quite frightening really. The list looks like this, starting from the front and working back:
Manufacture brackets and fit front indicators
Carry out wheel alignment
Tidy wiring loom to head and front park lights
Leaking oil from side cover gasket
Fit horn and wire-in
Generator not charging
Have sealant applied to windscreens
Fit horn button to centre of steering wheel
Wire-in flashing indicators
Repair problem with RH door handle
Finish headlining and floor mats
Fit rear window
Fuel tank sender unit not working
Fit hardware to drop sides and tailboard
Apply finishing coat to remainder of deck and sides
Re-adjust brakes and road test
Prep and repaint wheels
Cut and polish paintwork
Organise signwriter
Organise VIN and whatever that may entail
The final act will be to organise a canvas maker to manufacturer an old-style tarpaulin to sit up on my fancy new headboard – one that can be rolled out and will fit to the shape of any size load I feel like putting on the old girl.
We're nearly there…
We've had a bit of overrun on the time we expected to have the truck back on the road but we can now see the light at the end of the tunnel, even if it's just some bugger carrying a lantern and another job to add to the list of things to complete the job.
As I'm going to be carrying on with the restoration on my lonesome over the next few weeks, I'm going to keep a copy of the foregoing list to see how much of it I can actually get through before Murray gets back.
Restoration tip of the month
Never underestimate the time that must be set aside to carry out a vehicle restoration – I'm told it takes some people 25 years.
Follow along with the project, subscribe to Deals On Wheels magazine here.
Keep up to date in the industry by signing up to Deals on Wheels' free newsletter or liking us on Facebook.