Cover story: Tui Truck Stop Show & Shine 2019
---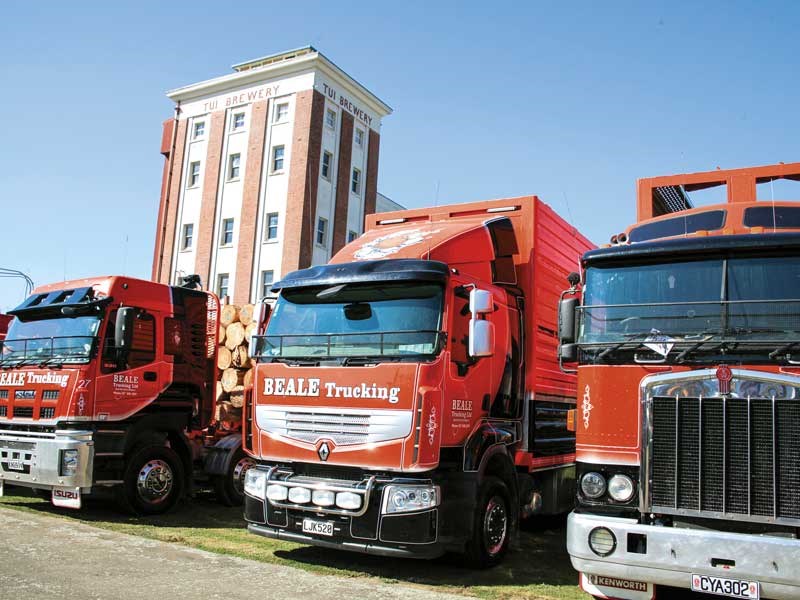 Tui Building flanked by the Best Isuzu (left)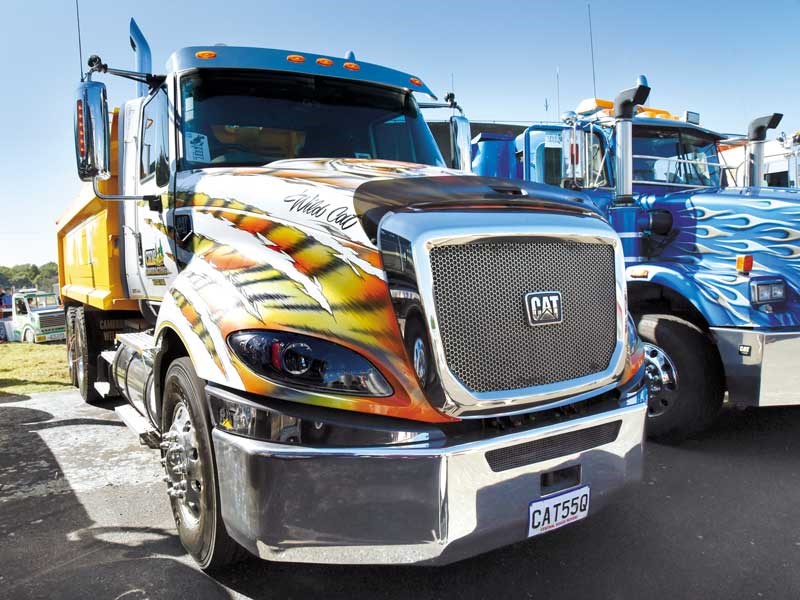 Central House Movers Contracting's 2014 Caterpillar CT won People's Choice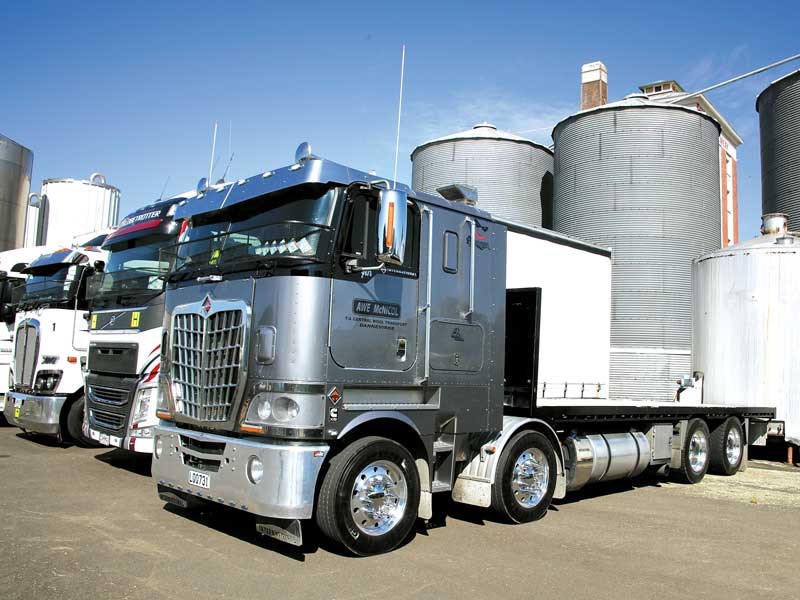 The 2018 9870 won the Best International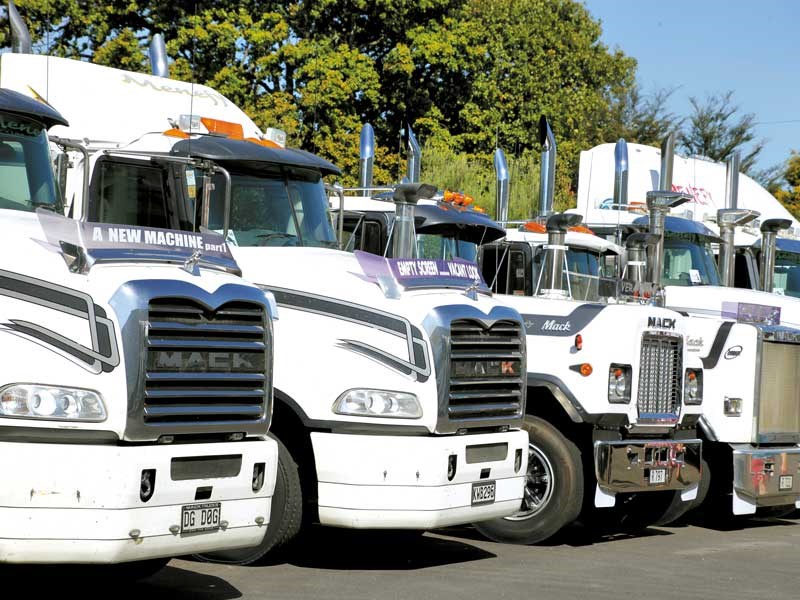 Menefy Trucking Ltd won Best Fleet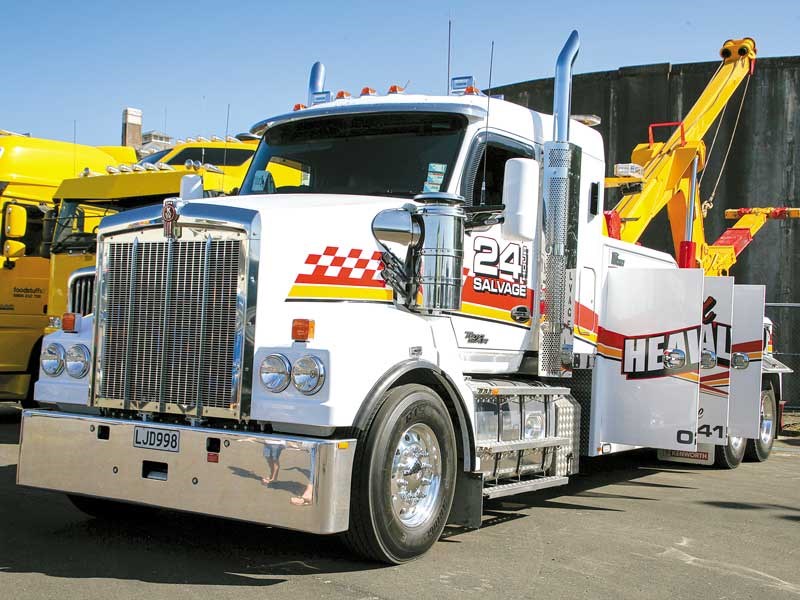 The 2018 T610 SAR was awarded Best Kenworth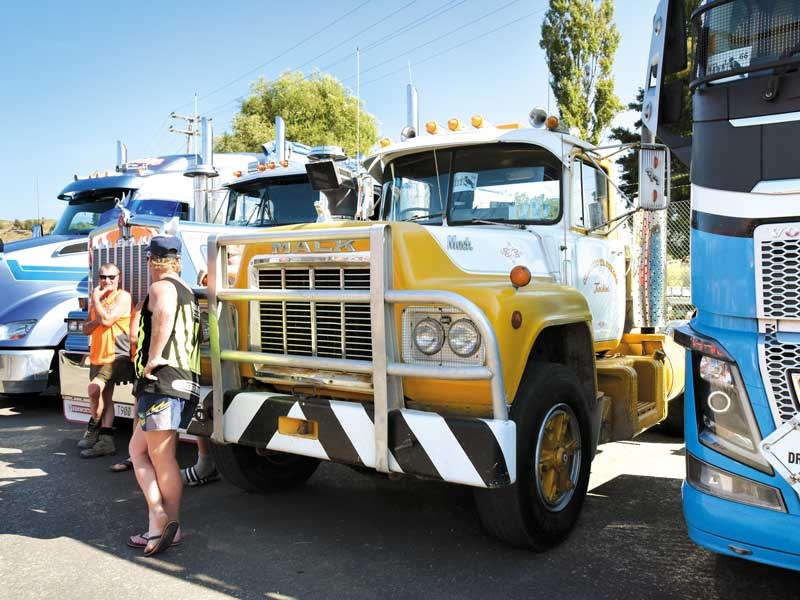 Best Mack was awarded to this R685RST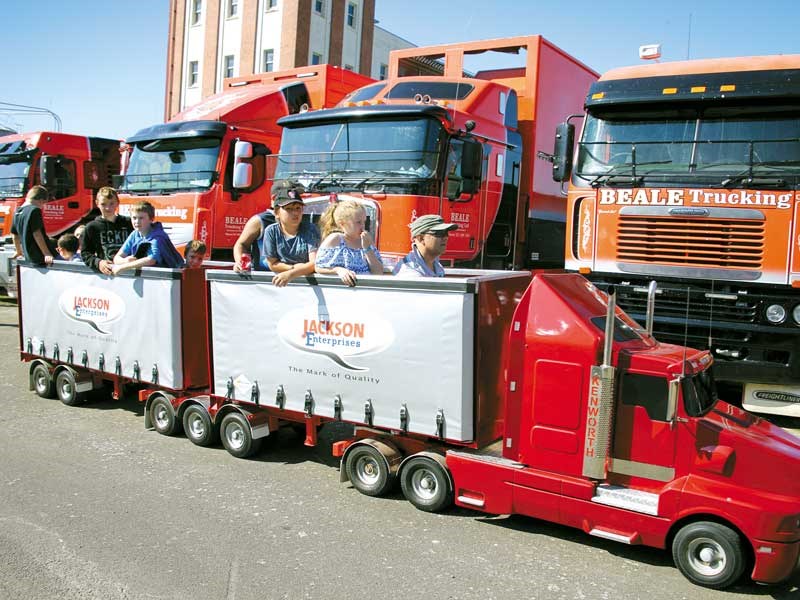 Jackson Enterprise's mini truck kept the kids happy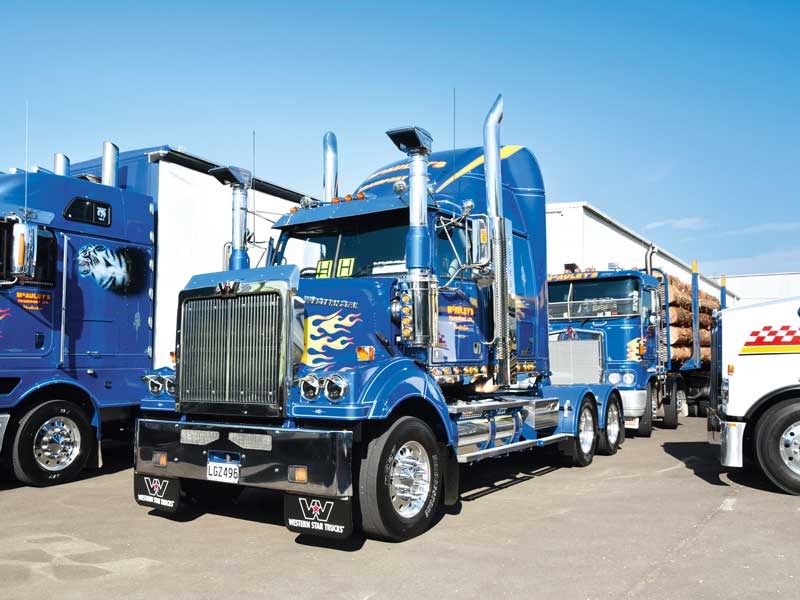 McAuley's Transport's 2018 4864FXC took away the Best Western Star award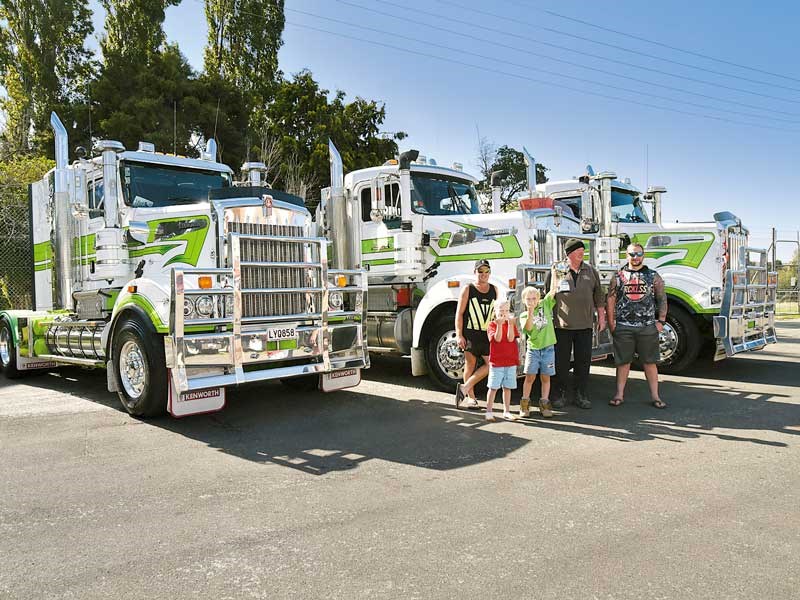 Stars of the Show: HES Earthmoving's Kenworths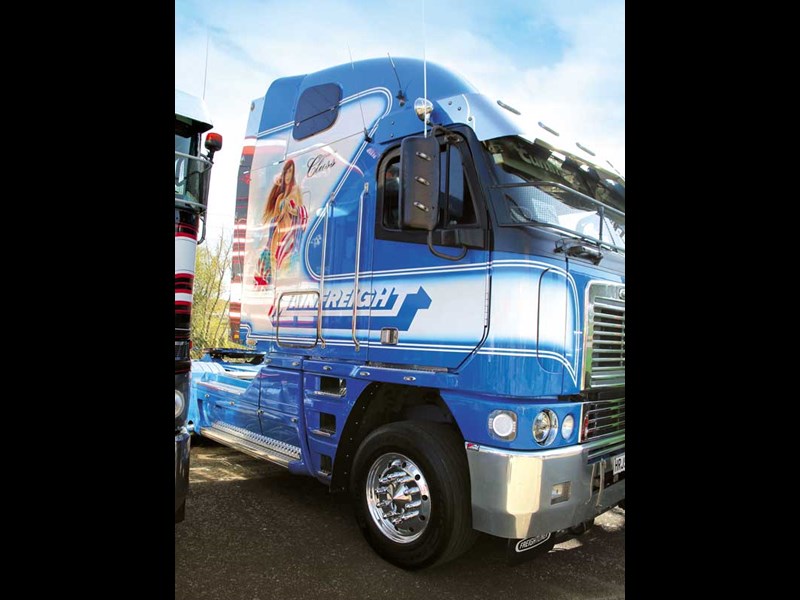 Mainfreight's 2006 Argosy was awarded Best Freightliner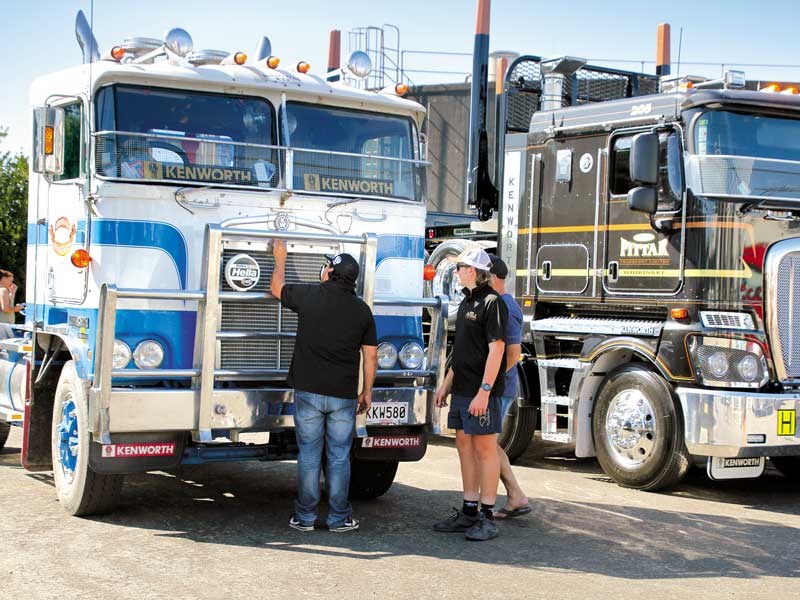 Kenworths were popular among the attendees

The Tui Brewery at Mangatainoka, near Pahiatua, was the place to be, for their annual truck show
Everything lined up on 31 March to make the Tui Truck Shop Show & Shine event a winner. It was a perfect autumn day and perhaps because it was held on a Sunday, it meant more people were free to attend and they certainly did.
This year saw the biggest turnout of both trucks and spectators, with 149 trucks registering for the event and the venue jam-packed all day.
Trucks came from as far afield as Pukekohe, as well as Taranaki and Hawke's Bay, and $1200 was raised for the show's regular beneficiary, the Mangatainoka Reserve Restoration project. Tui Brewery's Truck show organiser, Rosie Rogers, was rapt with the response to this year's show.
"We never know what's coming and what the weather is going to do, but we feel quite blessed that so many truck owners and drivers want to come here," she says.
"We appreciate how much effort all the drivers and companies put into attending, taking time out of their busy schedules to prepare the trucks for the show as well as having them off the road for the day.
"The drivers and the companies make such a big effort and I'm blown away when a company like Menefy Trucking Ltd from Palmerston North turn up with almost their entire workforce. They come along every year and this year they brought 16 trucks. We also have a lot of local support with Tararua's Beale Transport too."
The Star of the Show trophy—or Stars of the Show as it so happened this year—is a new category and was named in memory of Pahiatua truck driver Lincoln Johanson, who passed away in February 2018. It was awarded jointly to three stunning Kenworth trucks entered by HES Earthmoving of Takapau. 
Tui Truck Stop Show & Shine 2019 winners
Best DAF
2018 XF105 - Gundy Transport - Dave
Best ERF
C Series - Tractor Shed Museum - Sally Lett
Best Freightliner
2006 Argosy - Mainfreight - Lincoln Bruce
Best Hino
2005 Hino FS - Stone Contractors - Justin Glover
Best International
2018 9870 - Awe McNicol -  Zac Brausch
Best Isuzu
2017 C Series - Beale Trucking - Gordon Hanson
Best Iveco
2018 Tracker - McAuley's Transport - Nigel Hargreaves
Best Kenworth
2018 T610 SAR - Cox Heavy Salvage - Greg Cox
Second placed best Kenworth
2018 Kenworth K200 - Wairarapa Livestock Transport - Isaac Appleton
Best Mack
R685RST - Classic Trucking - Mouse
Best MAN
2016 TGX - McAuley's Transport - Denis Witinitara
Best Nissan
2002 Nissan PK220 - Beale Trucking - Regan Beale
Best Scania
2015 Scania R - Blue Ice - Laurie Coyle
Best Sterling
Miniature Sterling - Central House Moving Contracting - Mike O'Bryne
Best Volvo
2019 Volvo FH540 - Menefy Trucking Ltd - Stan Nowak
Best Western Star
2018 4864FXC -  McAuley's Transport - Jeremy Hodson
Best Other
2014 Caterpillar CT - Central House Movers Contracting - Aaron Booker
Best Fleet
Fleet of 16 - Menefy Trucking Ltd - Brian Menefy
People's Choice
2014 Caterpillar CT - Central House Movers Contracting - Aaron Booker
Stars of the Show
2003 Kenworth T904 HES Earthmoving
2018 Kenworth T909 HES Earthmoving
2019 Kenworth T909 HES Earthmoving
Keep up to date in the industry by signing up to Deals on Wheels' free newsletter or liking us on Facebook.