Nelson Truck Show and Parade 2018
---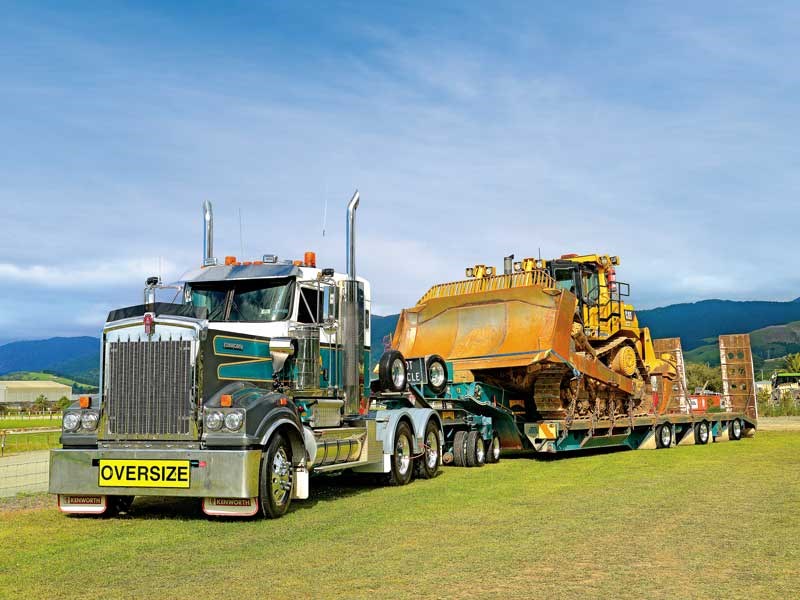 Waimea Heavy Haulage took away the People's Choice trophy with their stunning T909 Kenworth transporter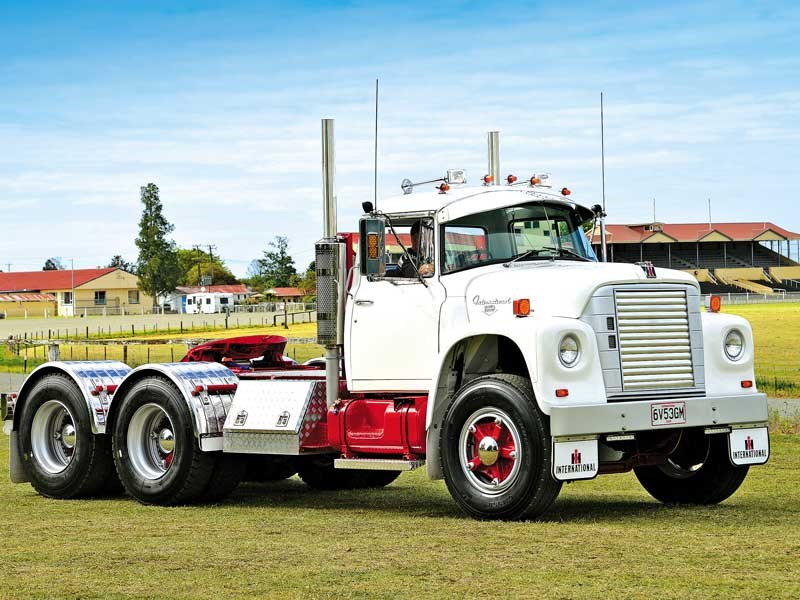 The inaugural winner of the new category of Driver's Choice was Geoff Webby and his beautifully restored International Loadstar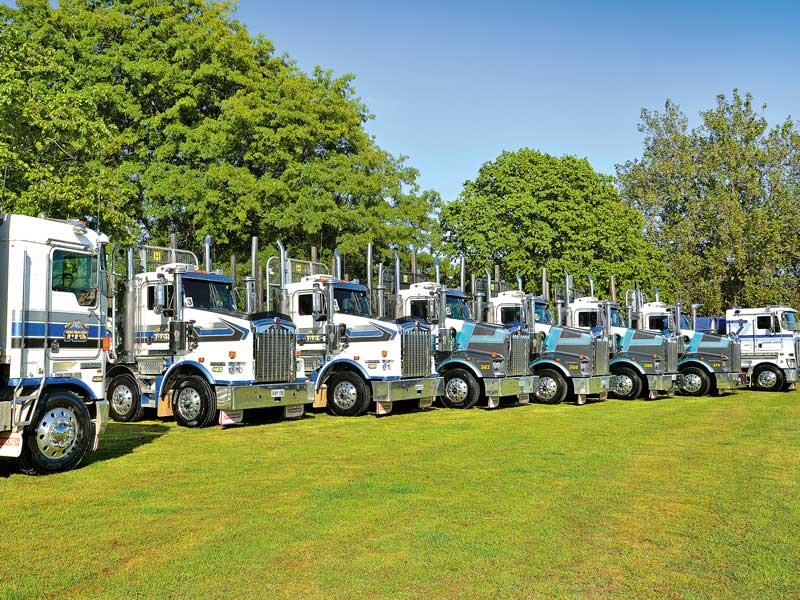 An impressive line-up of Kenworths basking in the Nelson sunshine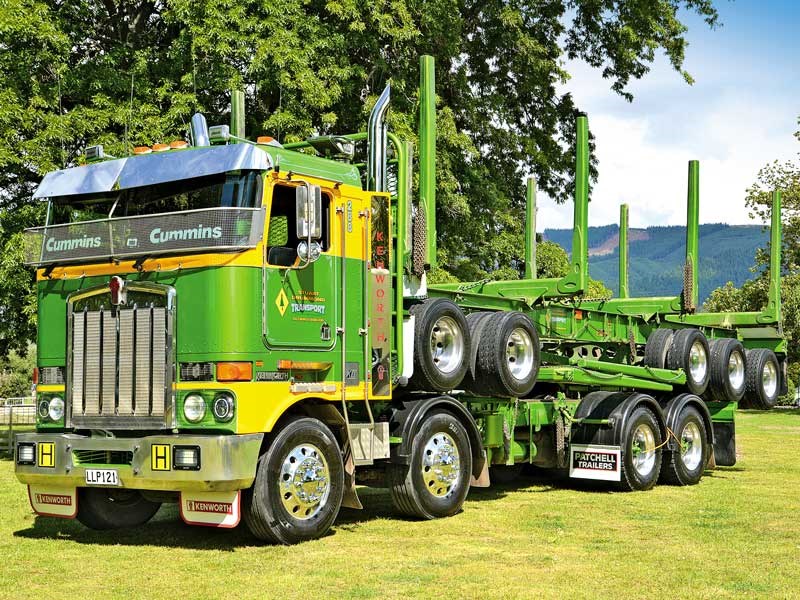 Stuart Drummond Transport's K108 Kenworth logger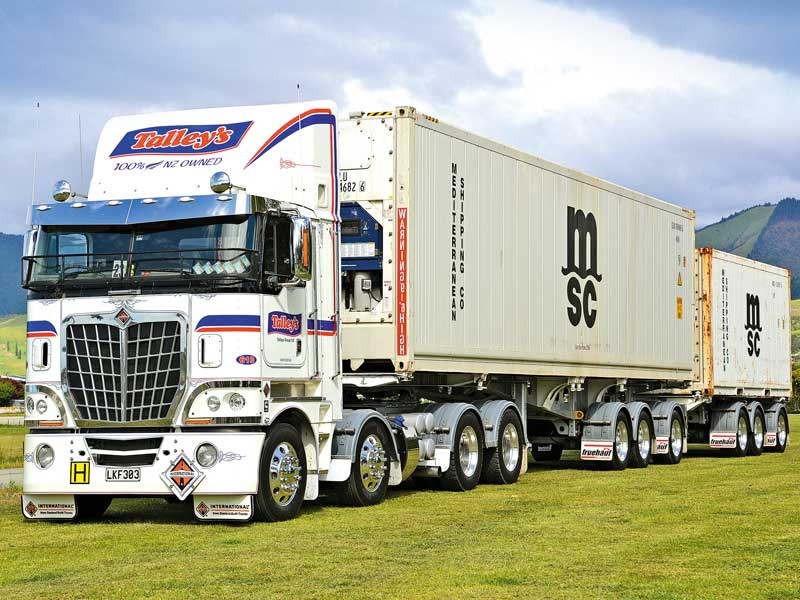 Talley's brought along their International 9800 with its six-axle container carting B-Train in tow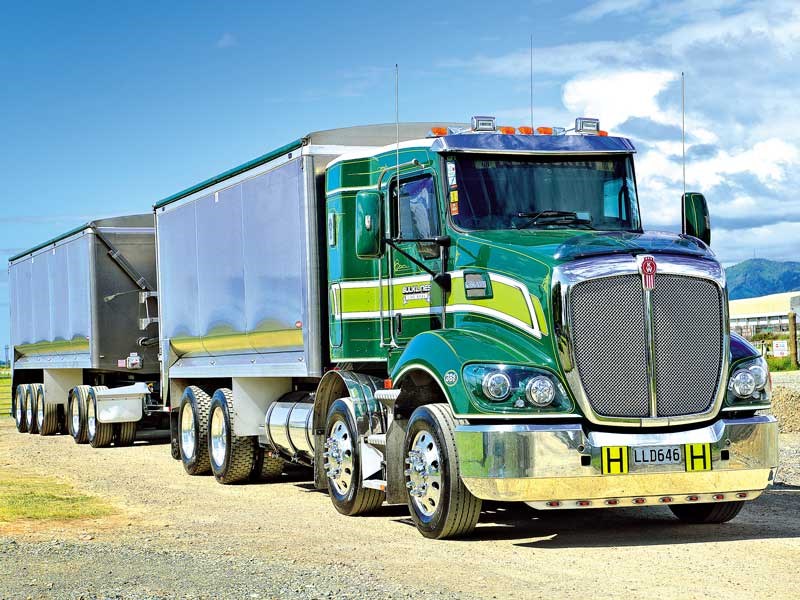 Bulklines had several trucks on display, including this spotless T409 Kenworth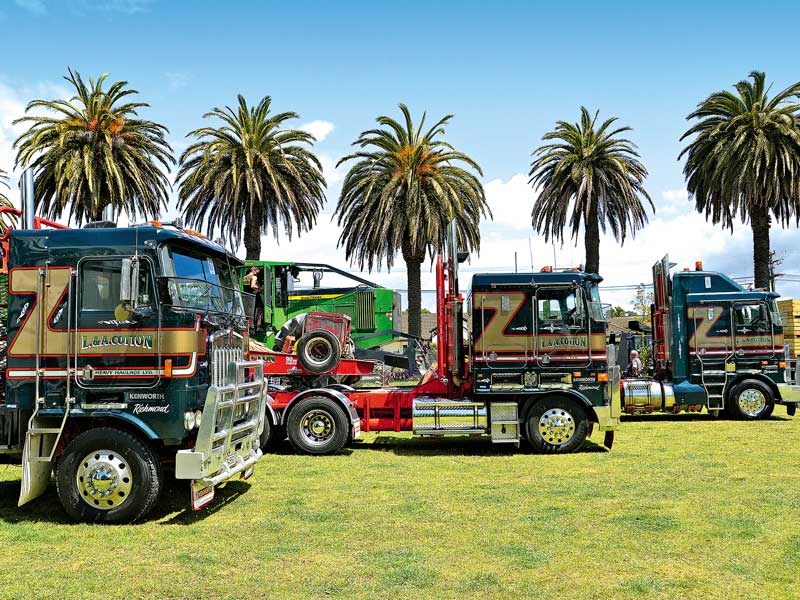 L&A Cotton's three Kenworths showing off in the idyllic Richmond A&P Showgrounds venue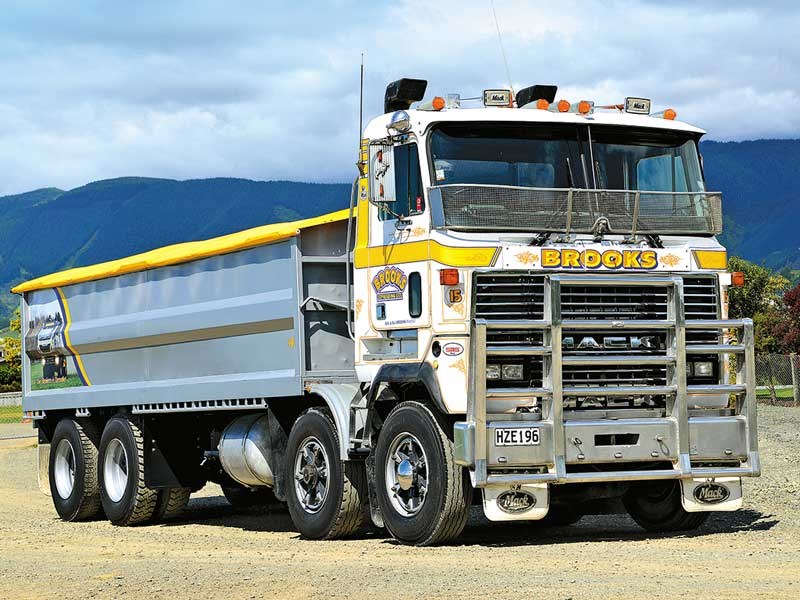 Brooks Spreading had their outstanding Mack Ultraliner on display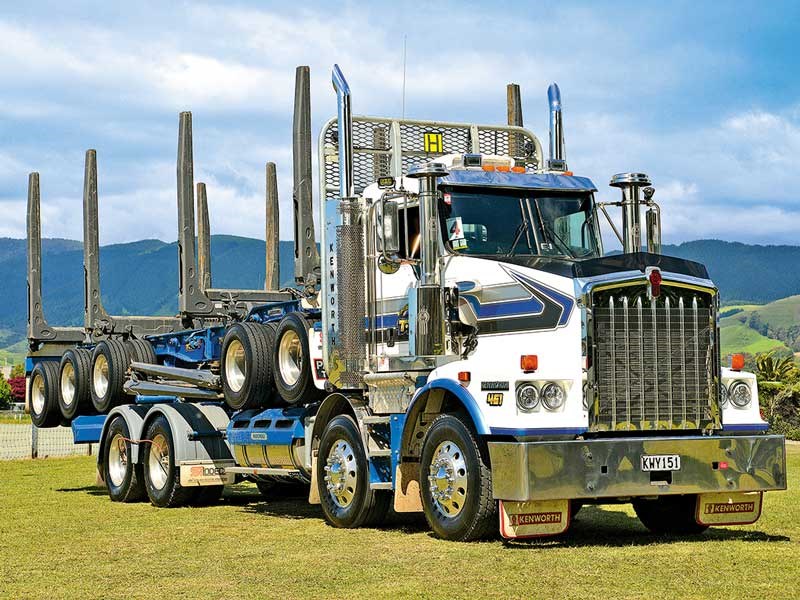 One of Tasman Transport Logistics' two T659 Kenworth loggers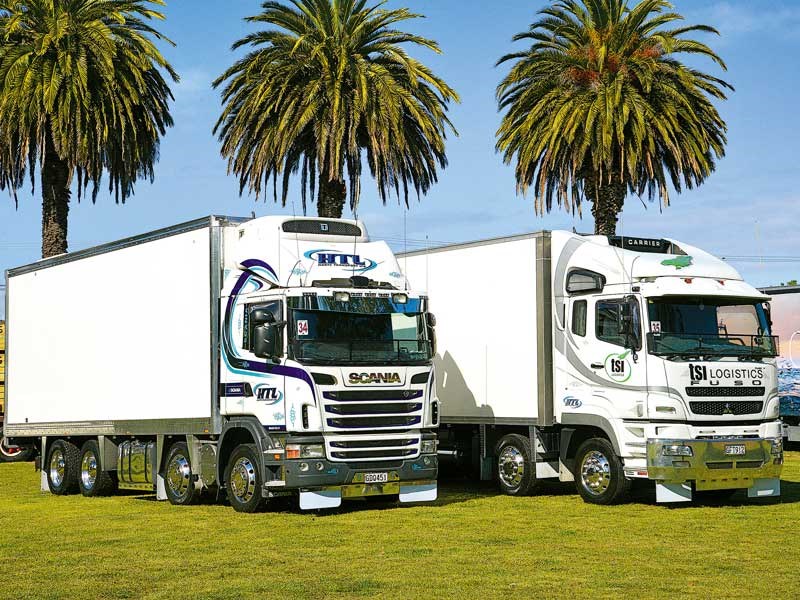 Harte Transport's immaculate Scania and Fuso refrigerated trucks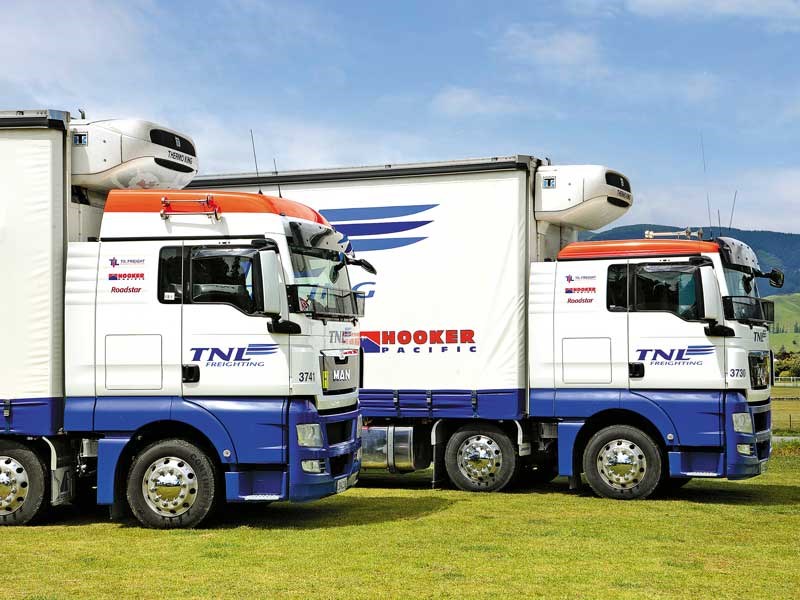 TNL are regular supporters of the annual event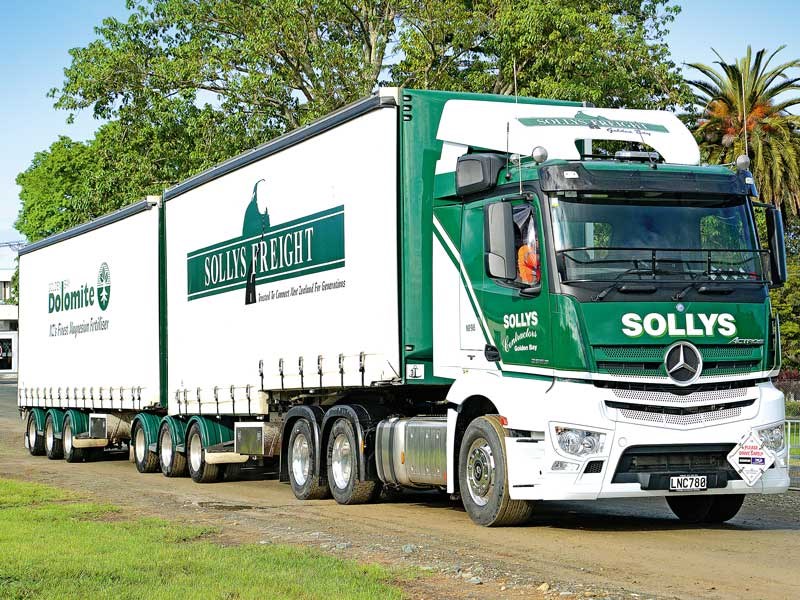 Sollys bought their new Mercedes-Benz Actros along to the show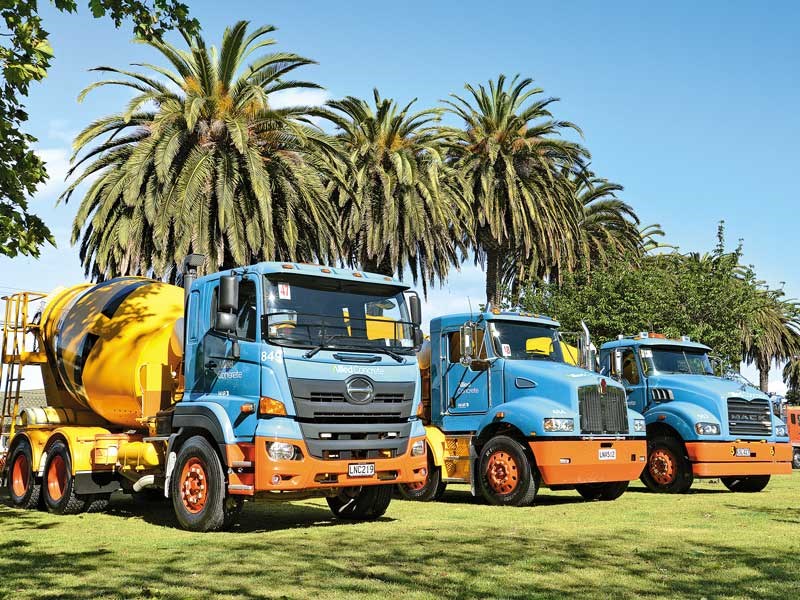 Three of Allied Concrete's finest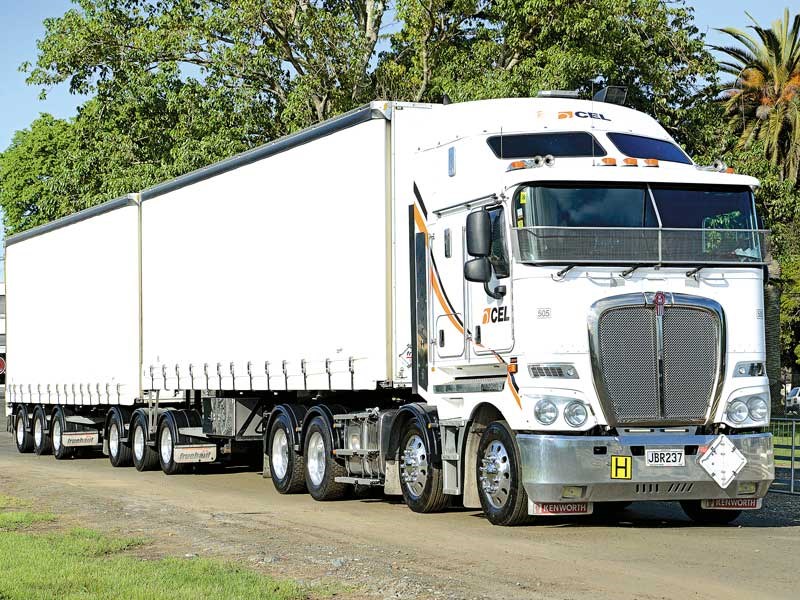 The K200 and six-axle B-train of Central Express Limited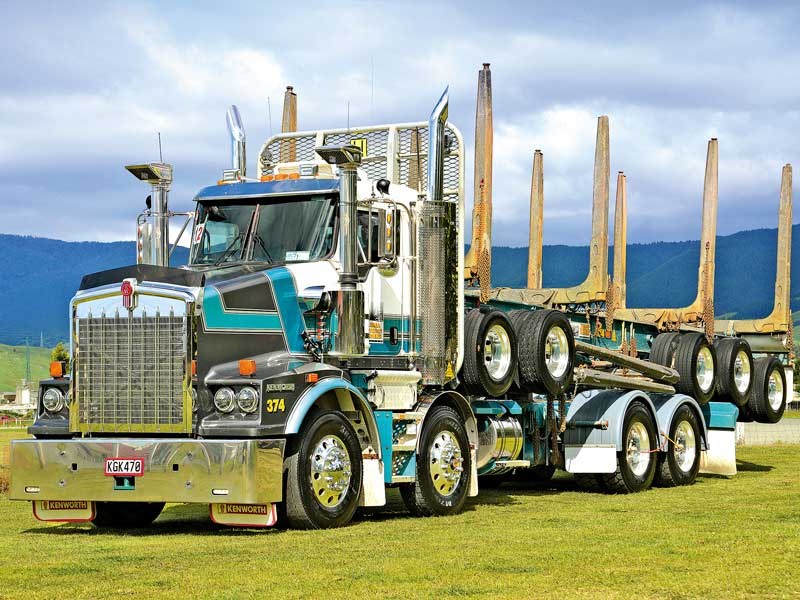 One of the four pristine T659 Kenworths on display for Waimea Contract Carriers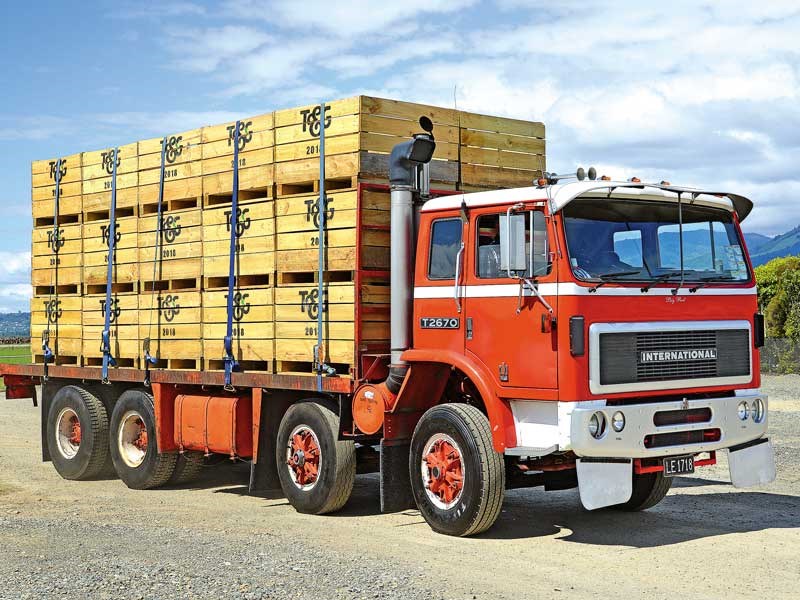 T & G Global's superb 1983 International T-line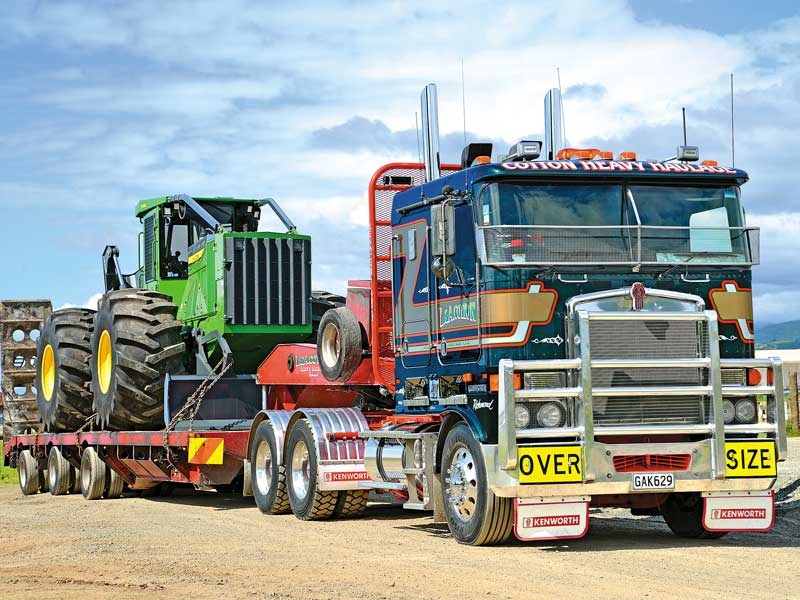 Cotton's pristine K108 Kenworth Heavy Hauler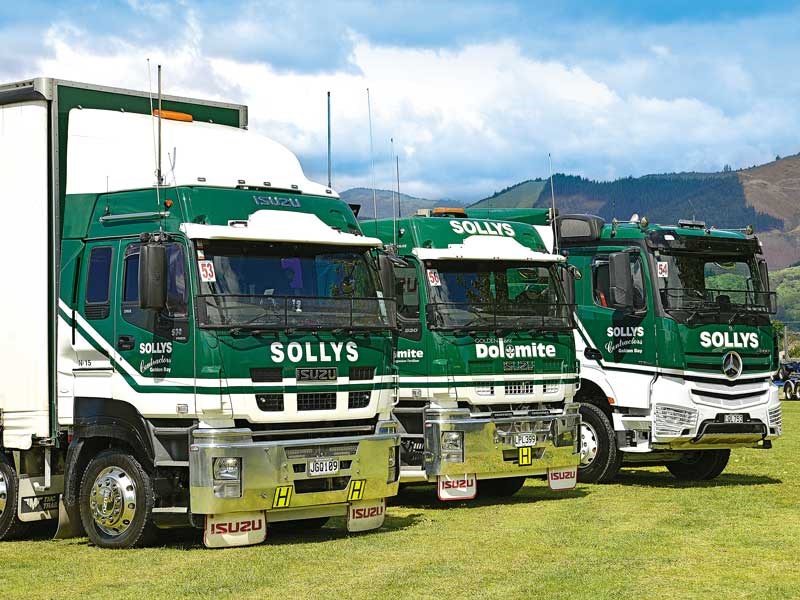 A couple of smart Sollys Isuzus flanked by their new Mercedes-Benz Arocs quarry truck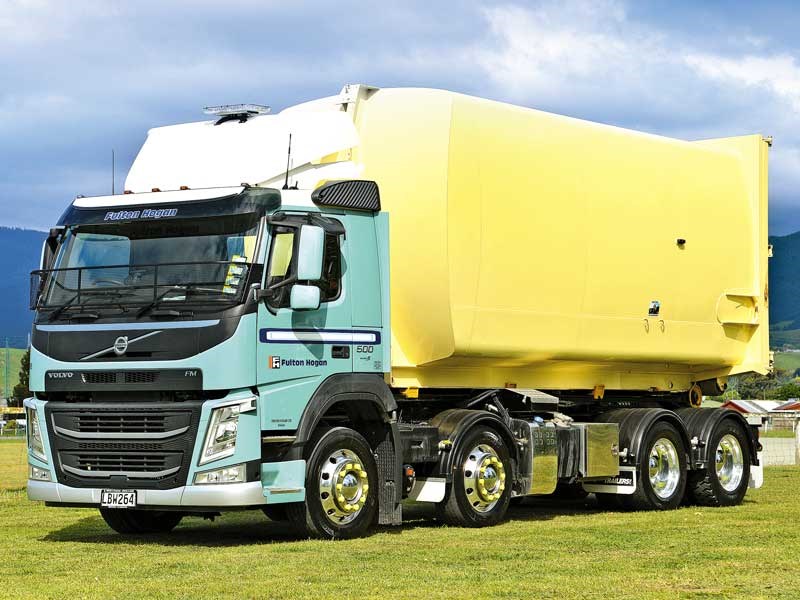 Fulton Hogan's near-new Nelson-based FM Volvo 'Hook Truck'

A glimpse of the gleaming trucks that paraded the streets for the annual Nelson Truck Show 2018
The Richmond A & P Showgrounds again played host to the annual Nelson Truck Show held on Saturday, 10 November.
The event is organised as a fundraiser for Stoke School by their efficient PTA, headed by Mel Edwards. Aside from the truck show, there are also market and foods stalls as well as plenty of entertainment for adults and kids alike to enjoy.
More than 60 trucks rolled into the showgrounds on Saturday morning and while the weather was looking somewhat dodgy earlier in the week with heavy rain forecast, the inclement weather passed and Nelson turned on a near perfect day for the big event.
This year, more than $8500 was raised for Stoke School, making it yet another successful and well-supported event. The point of difference for this truck show is the fact that there has only ever been one prize on offer—the People's Choice award, which, of course, is voted by the general public. However, this year, a Driver's Choice award was added.
The coveted People's Choice award was won by Waimea Heavy Haulage and their stunning T909 Kenworth transporter. The inaugural Driver's Choice award was taken out by Geoff Webby in his beautifully restored International Loadstar.
Keep up to date in the industry by signing up to Deals on Wheels' free newsletter or liking us on Facebook.