Tui Truck Stop Show and Shine
---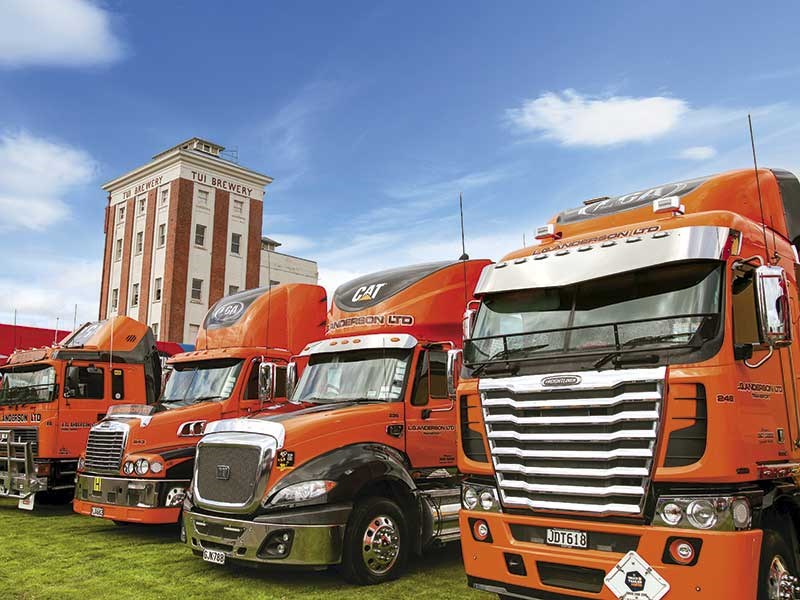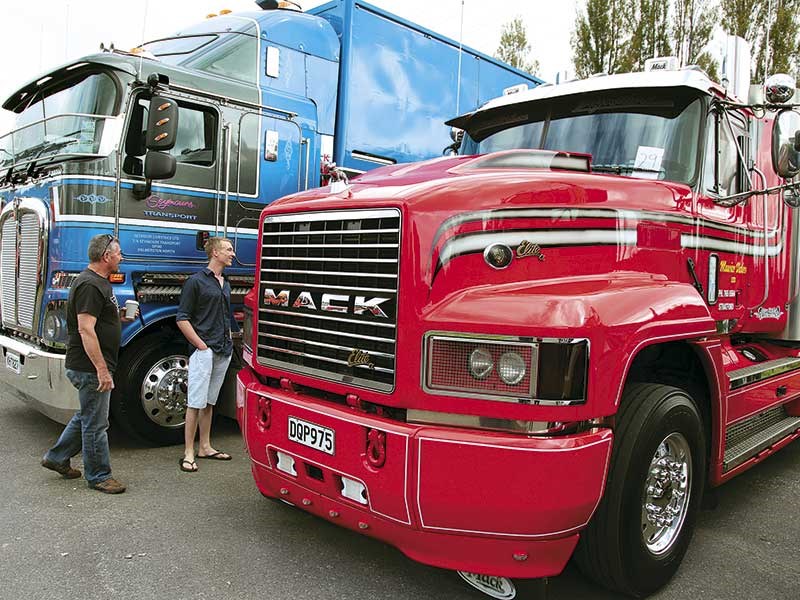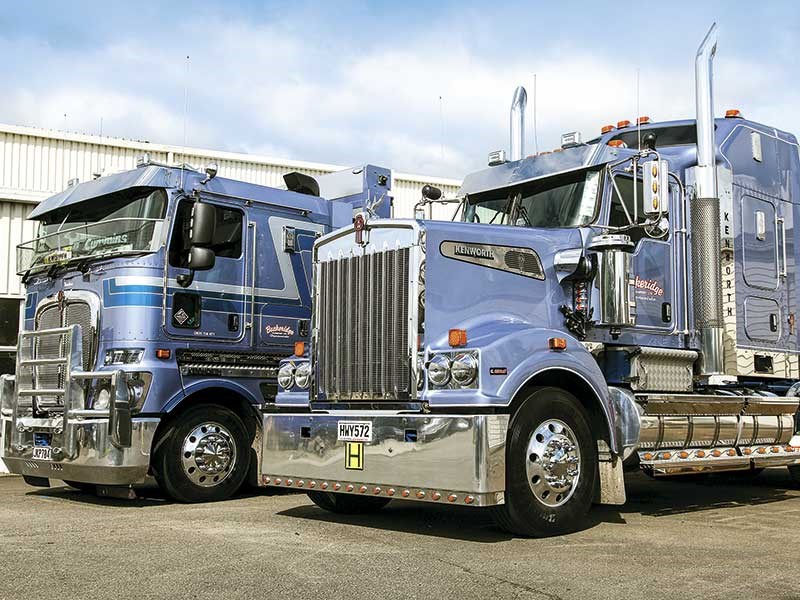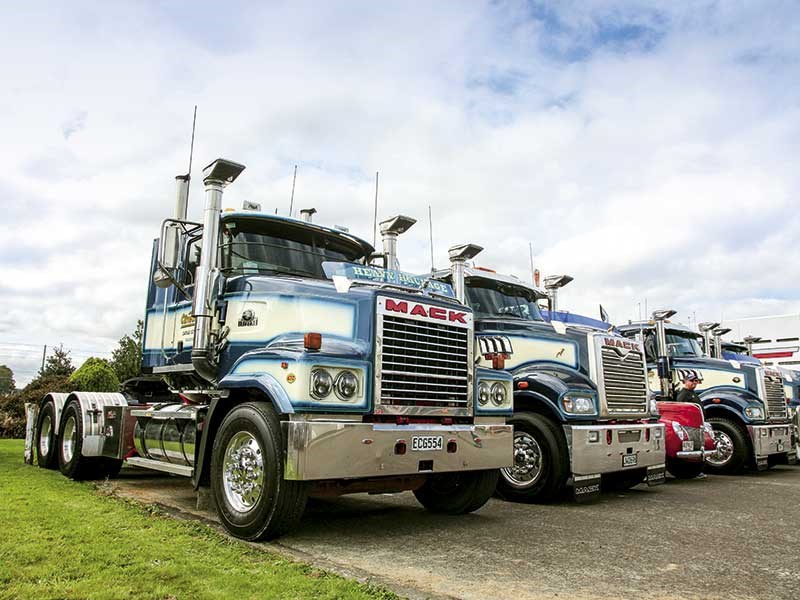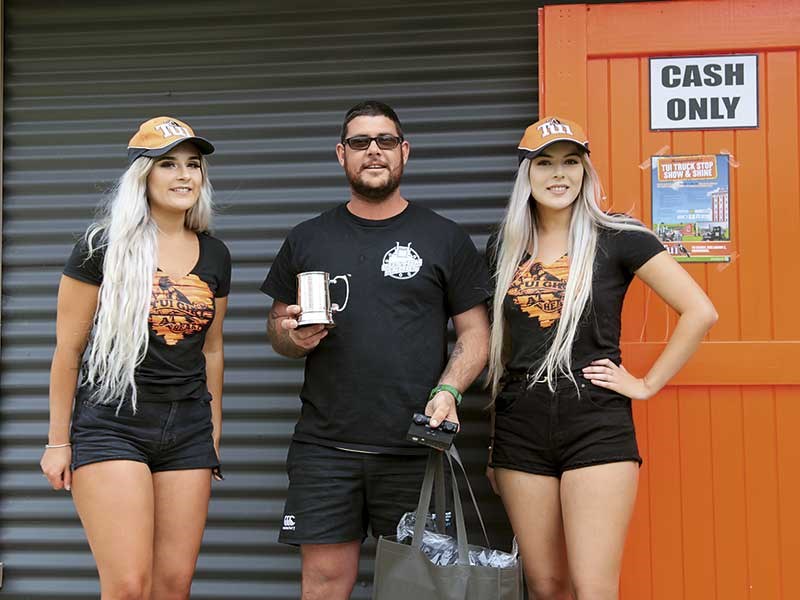 Driver for N&J Wood, Jarrod Paterson, accepts his prize from Tui girls, Jazzinta and Bailey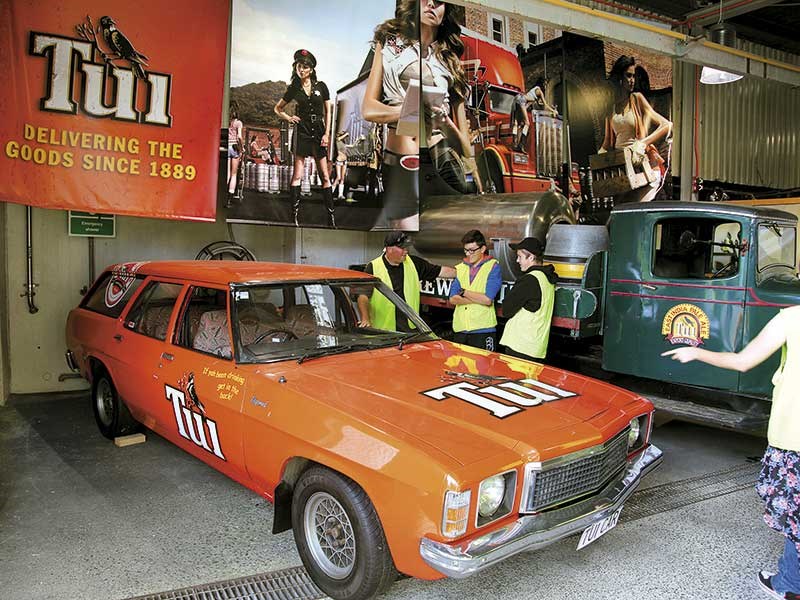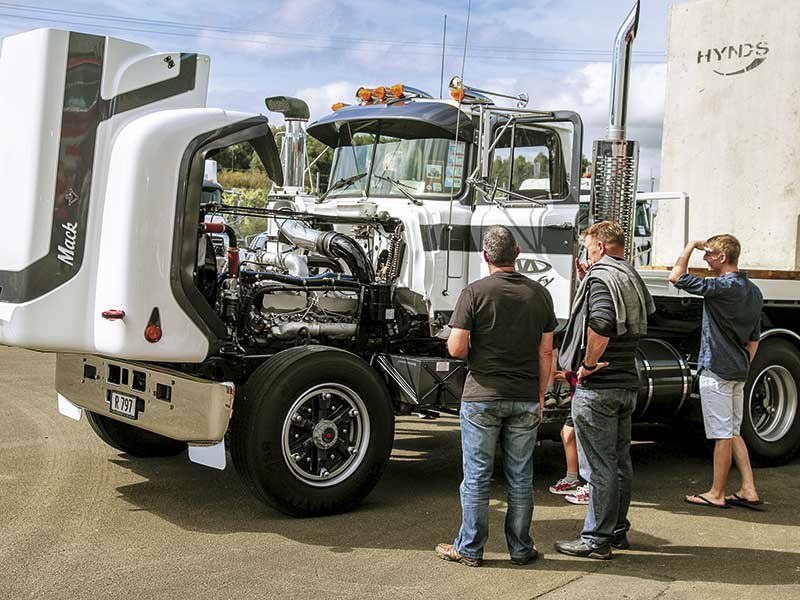 Truckies banded together for a big day out to help their fellow road workers. DOW's Viv Haldane went to check it out.
Mangatainoka, best known for Tui Brewery and its magnificent brick tower, may be a blip on some people's map, but it was marked with a huge 'X' as the place to stop on April 1.
The Truck Stop Show and Shine was a way for the truckies to say 'thanks' to the roadies and contractors for getting traffic moving along that highway, following the earthquake that devastated a swathe of both main islands in November 2016.
Organised by Manawatu-Wairarapa truck companies, the invitation to attend was responded by 115 trucks from as far afield as Christchurch and Auckland.
A warm autumn day helped create a laidback atmosphere and with live music and plenty of good food on offer, families and friends were able to relax under umbrellas or wander around to check out the impressive lineup of well-polished rigs.
Tui Brewery staff were on hand to give guided tours around the recently refurbished site, which has meant a move to a boutique-style brewery with a range of craft beers.
In the afternoon, a prize-giving ceremony announced the winners of various sections.
"We wanted to give the truck drivers an opportunity to say thanks to the men working on the roads damaged by the Kaikoura quakes, and it turns out they were pretty keen to send the message, too," Rosie Broughton, Tui Brewery experience entrepreneur, says. 
Just over $2000 was raised on the day from crowd donations and truck registrations.
Neil Wood (N&J Wood Ltd) of Auckland, whose International LoneStar won Best of Show and People's Choice awards said he'd seen the event advertised just a week prior to the show and decided to come on down.
"It's an awesome place, and the event was relaxed and stunning."
For complete details on the award winners, read the latest issue (#285)
Check out the video from the event here
Keep up to date in the industry by signing up to Deals on Wheels' free newsletter or liking us on Facebook.