Nelson truck show
---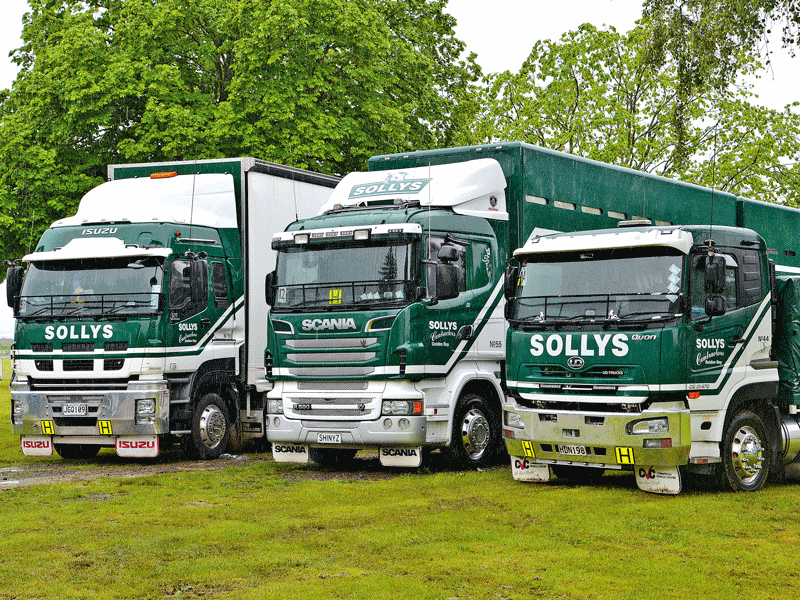 Aside from the Volvo dumper, Solly's road goig trucks were well represented in the show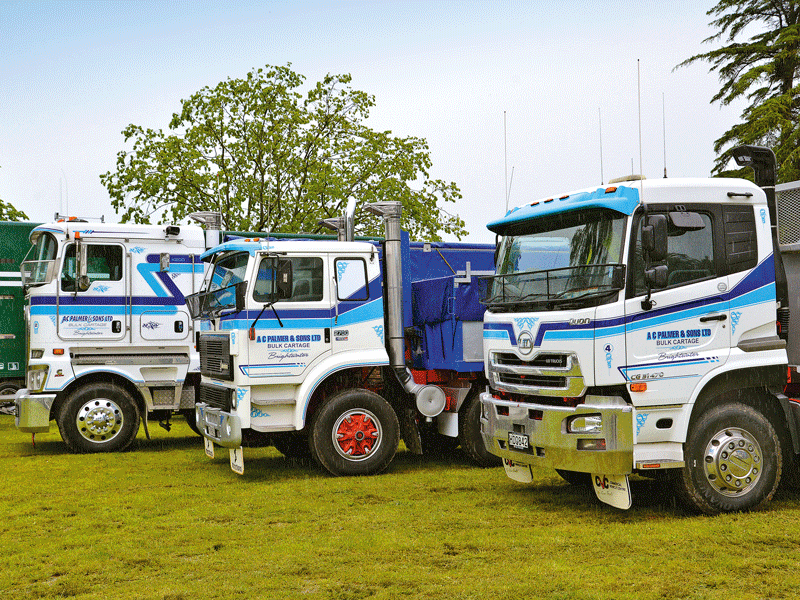 AC Palmer and Sons' mint trio of tippers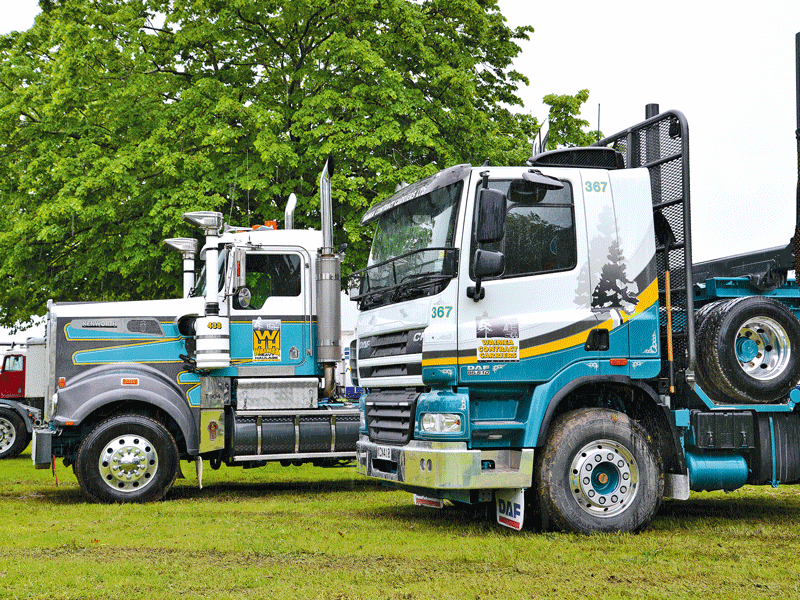 Waimea Contract Carriers T904 Kenworth and the brand-new DAF logger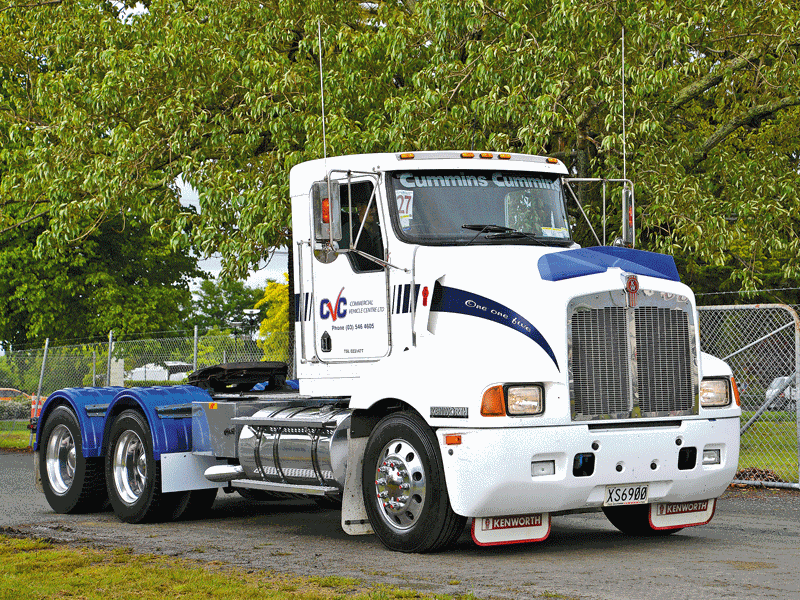 Commercial Vehicle Centre rolled up in their tidy T401 Kenworth workshop truck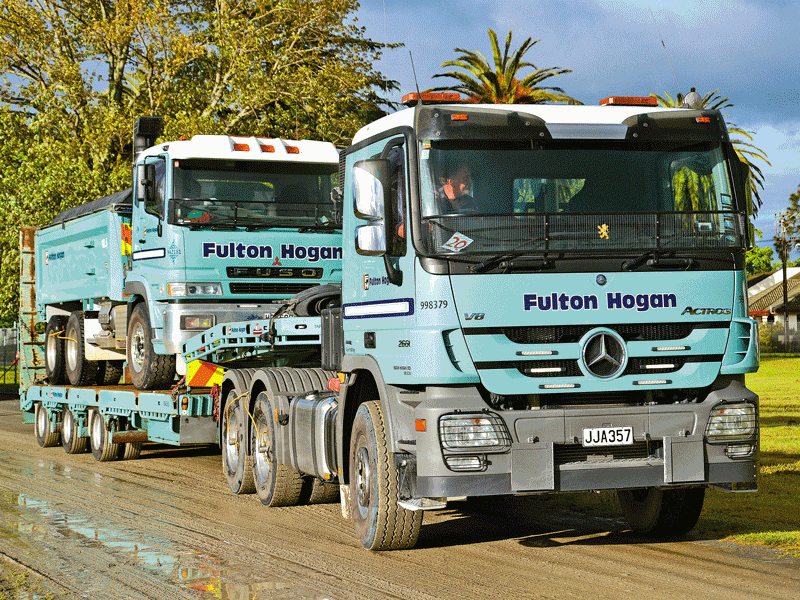 Fulton Hogan piggybacked this Fuso tipper in on their heavy haulage Mercedes-Benz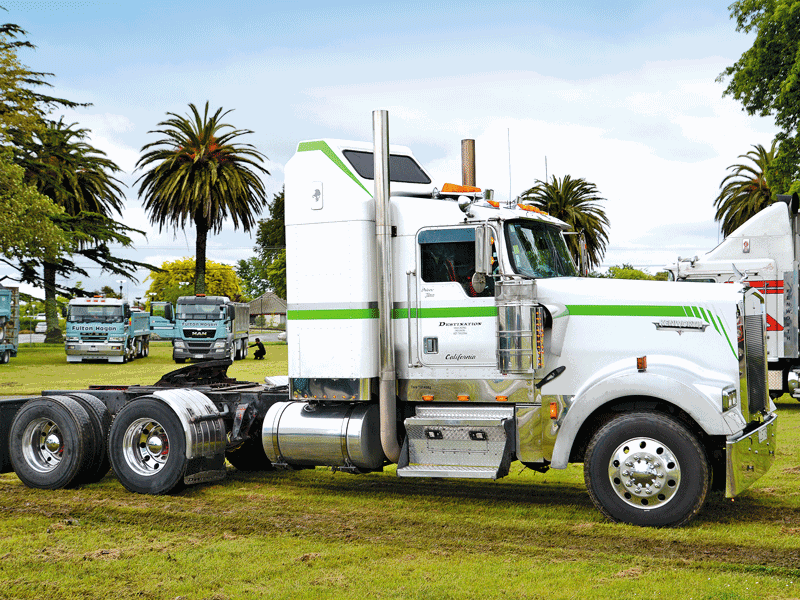 Jamin Brown's classic W900L Kenworth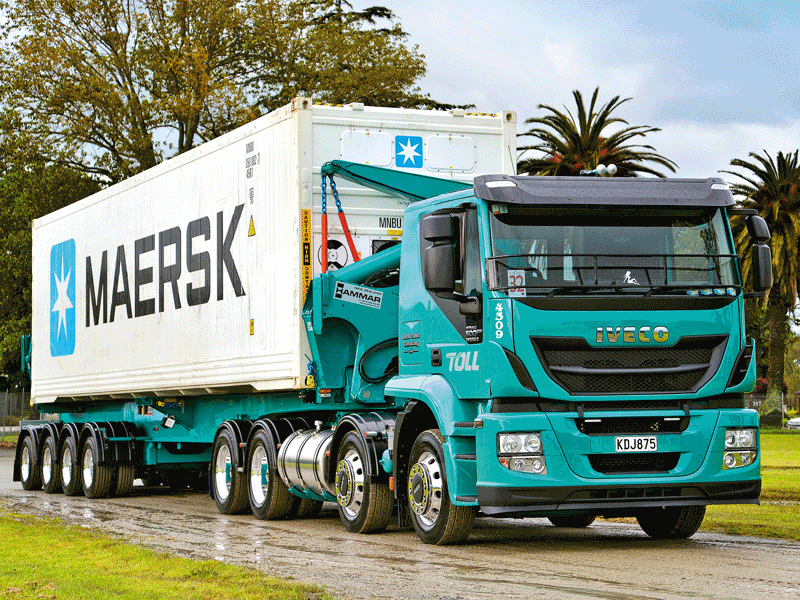 Toll Contractor Brent Fraser brought along his new Ivaeco and swinglift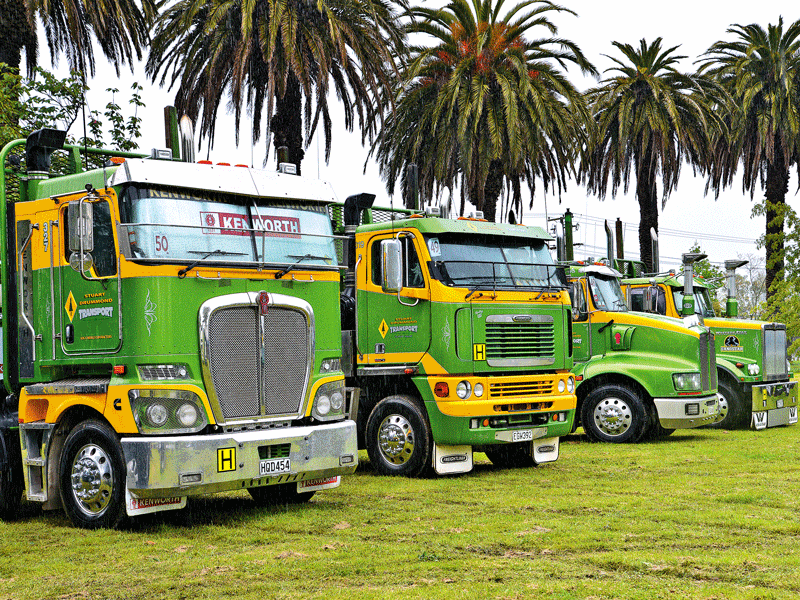 Stuart Drummond transport's line-up looked impressive despite the heavy rain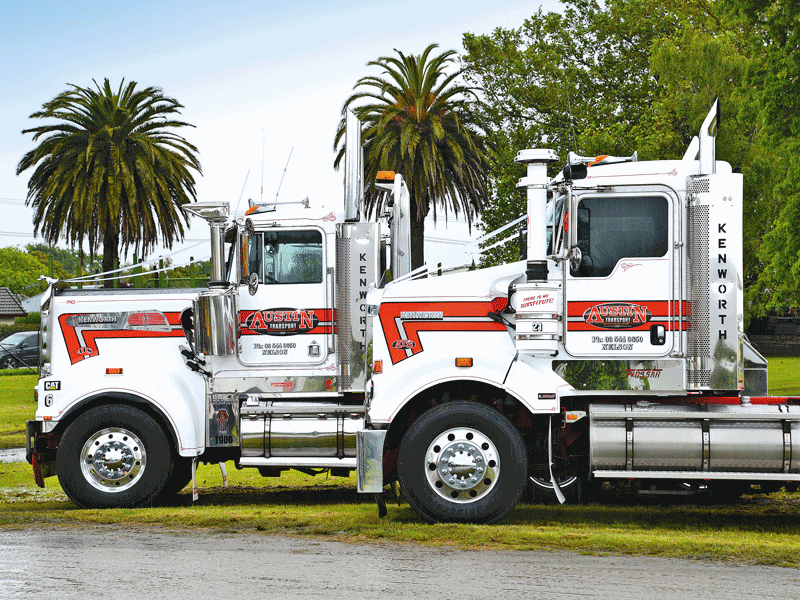 Dallas Johnson, driver of the T900 Kenworth pictured, did not let the wedding get in the way of attending the truck show. To his credit though, he did leave early with these two trucks to attend the wedding in the afternoon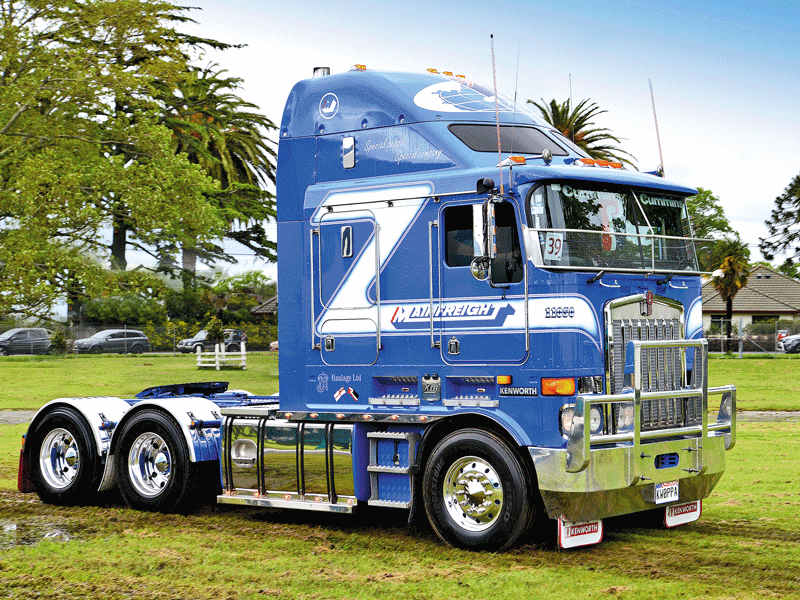 Mainfreight contractors M&J Haulage's impressive K108 Kenworth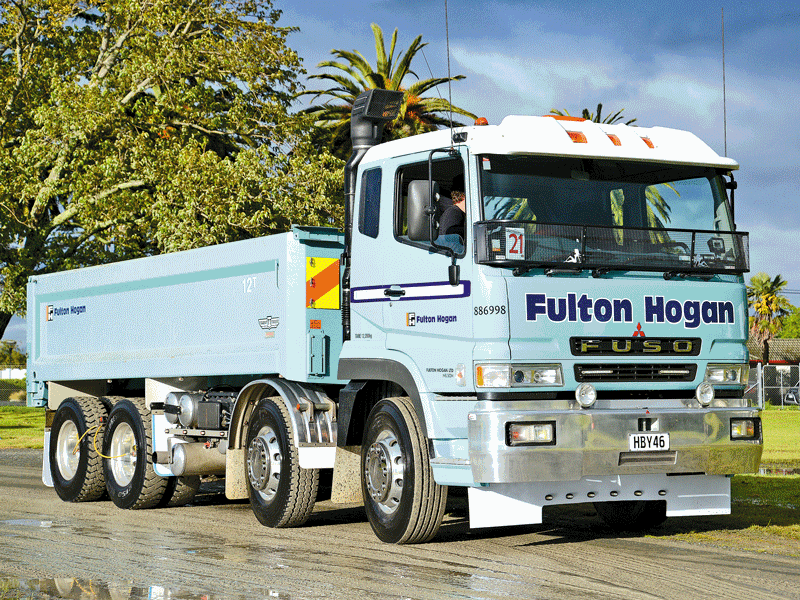 Ironically, the sun did actually make a brief appearance in the early morning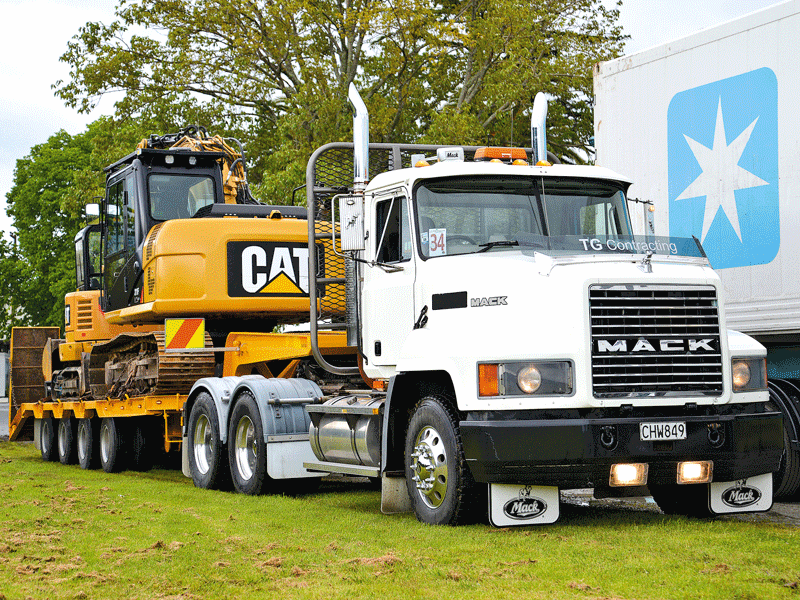 TG Contracting's CH Mack low loader. The excavator on the rear also had a hand in towing some of the lighter tractor units out after the show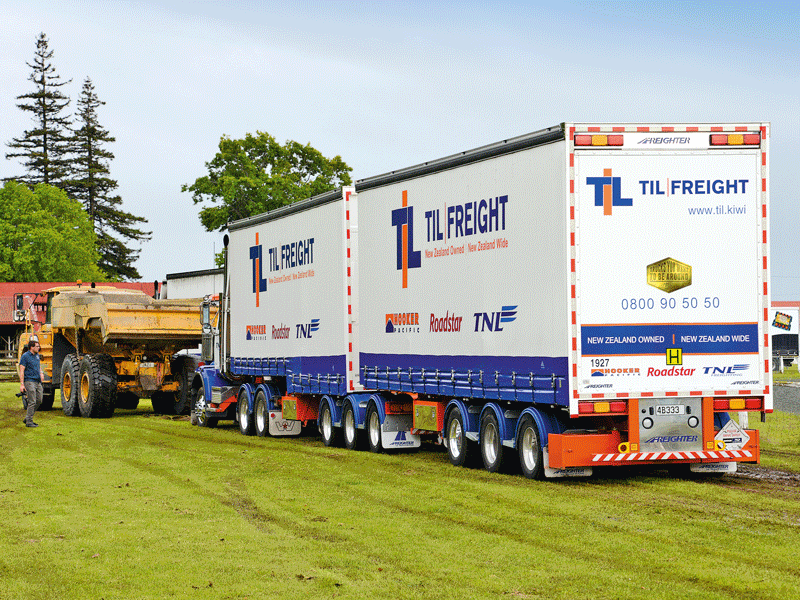 The dump truck not only towed most of the units into the show but also towed them out at the end of the day after conditions got worse during the day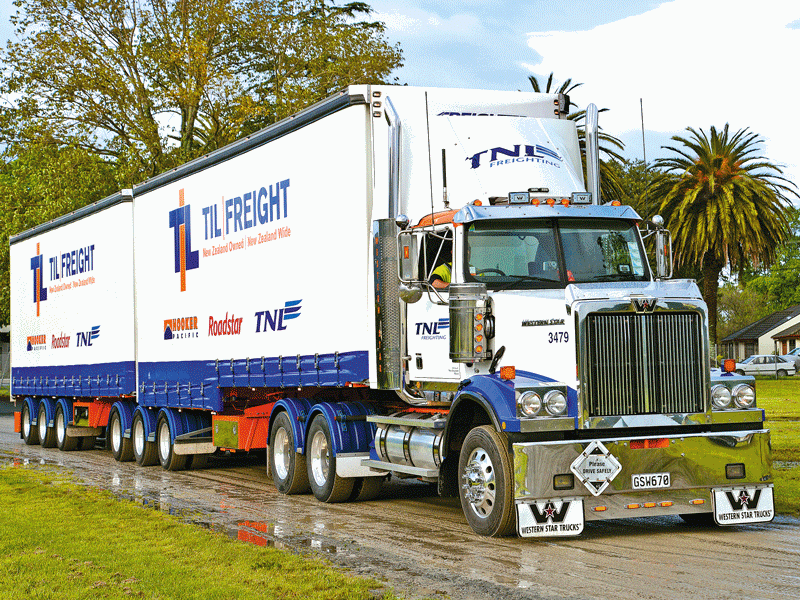 TNL had several units brave the adverse conditions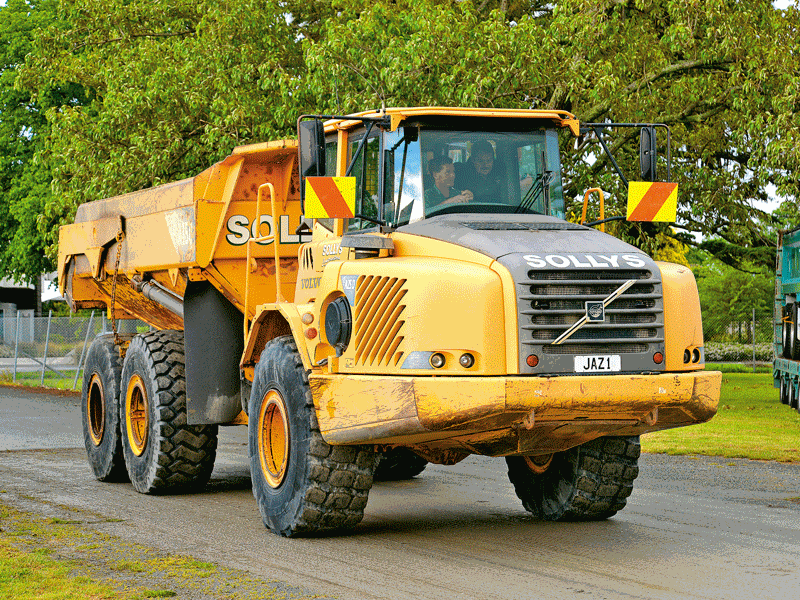 Along came the real star of the show, Ed Solly, in the Volvo articulated dump truck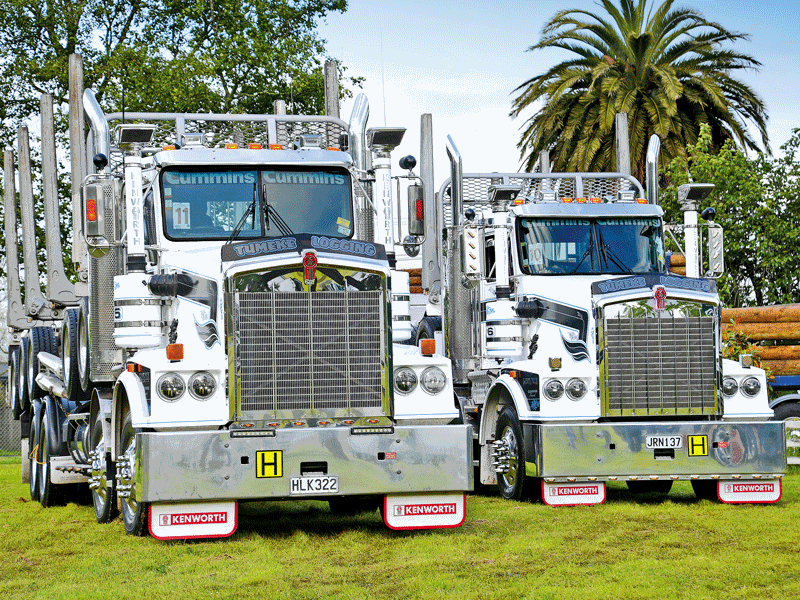 Tu Meke Logging's immaculate pair of Kenworth's. The one pictured on the right won the 'People's Choice Award'

DOW checks out the Nelson truck show
It was 7am on the big day of the Annual Nelson Truck Show, held at the A&P Showgrounds in Richmond. I had the camera ready to photograph some of the trucks as they arrived. Heavy overnight rain had left the ground conditions looking average to say the least, and overhead there were menacing clouds gathering.
Within the first few trucks arriving, the Simon and Garfunkel song Slip sliding away' was resonating in my head as one truck after the other drove onto the designated grassed area and after slipping and sliding got bogged and could go no further. When all was turning horribly pear shaped, an S.O.S call was put out to Ed Solly from Solly's contractors who saved the day with an articulated Volvo dump truck, which he used to tow a large portion of the attendees into the designated parking spots.
Transport Operators, who had not arrived by then, were advised not to bring trailers, and logging trucks were unloaded back at the company depots before heading to the Showgrounds. The Stoke School PTA organised the event again this year as a fundraiser for the school. However, sadly the heavy rain throughout the day put a real dampener on what was destined to be another hugely successful show. Around 60 trucks braved the conditions (and the strength of the towing hooks on their trucks) to attend the show, however, many operators decided to stay away because of the weather.
Again, this year, there was only one prize up for grabs—the People's Choice Award that was won by one of Tu Meke Logging's near identical T659 Kenworth. It was then time to fire up the Volvo dump truck again and it began towing the line-up of trucks back on to solid ground.
Keep up to date in the industry by signing up to Deals on Wheels' free newsletter or liking us on Facebook.