Genie provides protective gear for COVID-19 fight
---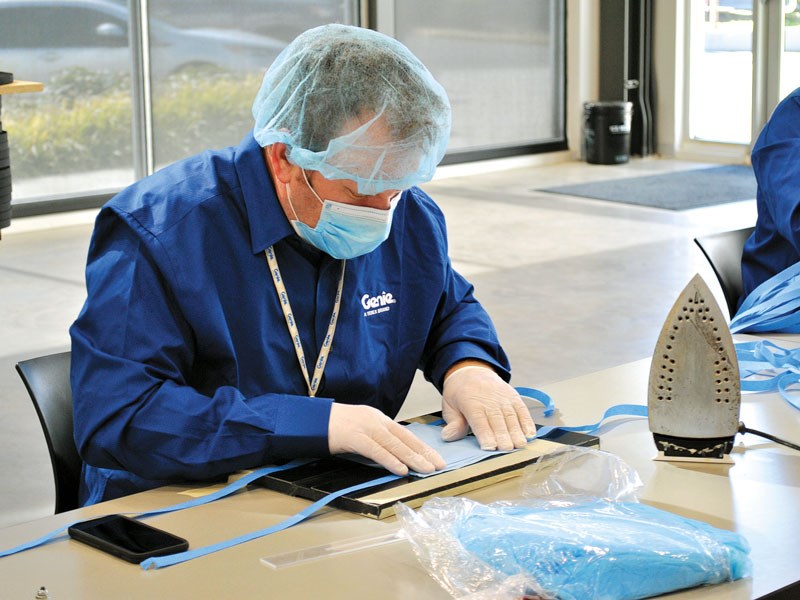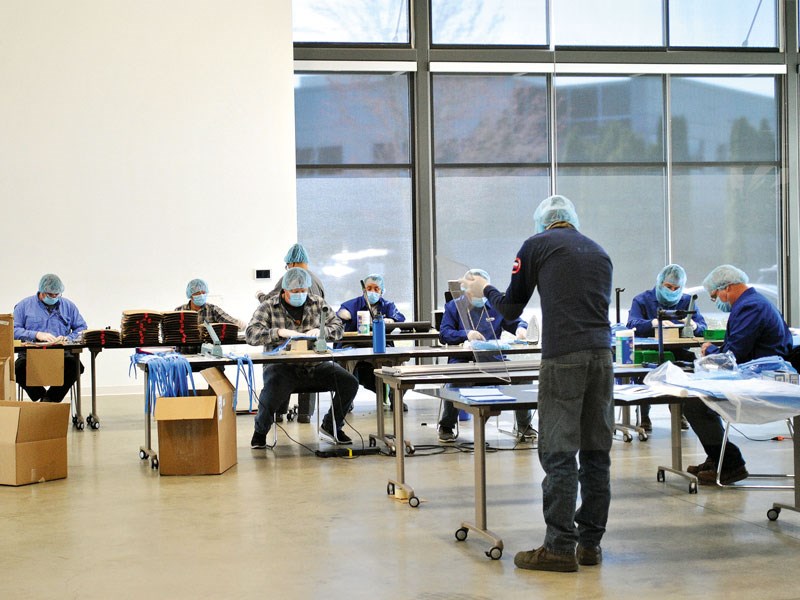 The Genie team will produce an initial 4000 to 5000 face shields for the local hospital�

The Genie team will produce an initial 400 to 5000 face shields for local hospitals
As communities, states, and countries around the globe continue to address the health crisis created by COVID-19, personal protection equipment (PPE) for medical personnel and first responders remains in high demand.
New Zealand distributor Youngman Richardson & Co Ltd has been advised that team members from Genie's head office in Redmond, Washington, have been working on a concept that will allow them to produce medical equipment for a local Seattle area hospital.
The effort began with a face shield design developed by Jim Donaldson, Genie's Engineering design manager after watching a video about the types of medical equipment hospitals needed. He thought he would be able to make the face shields that go over the N95 masks.
He bought a sponge, bungee cord, and a poster that came packaged in a plastic tube. He cut up the tube to make the shield and then attached the sponges and bungee cord. Working with team members from project management, engineering, and sourcing, the initial design was refined, and long-time supplier, Allegis Corporation, stepped in to source the materials necessary, even developing a custom tool to stamp out the shield shape.
The Genie team has begun production of the face shields and the material the team has on hand will be enough to produce an initial 4000 to 5000 face shields for the local hospital. Whether the Genie team will produce more than the initial donation of face shields will depend on the ​​availability of the material, as well as the need.
However, the team has found other ways to help. In addition to the face shields, they have developed a process for manufacturing face coverings using material provided by the hospital and a heat-sealing process to create seams and pleats. Additionally, Genie engineers have used the company's 3D printing capabilities to make some custom parts, which allow critical hospital PPE to be put back into service quickly.    
Keep up to date in the industry by signing up to Deals on Wheels' free newsletter or liking us on Facebook.