Volvo CE fleet helps Indonesian coal miners
---
Volvo ADTs help Indonesian coal miners cut cost per tonne and increase efficiency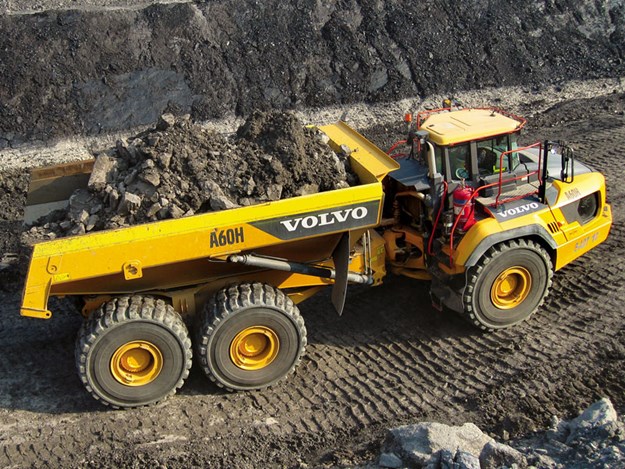 A fleet of A60H articulated haulers and EC480DL crawler excavators from Volvo Construction Equipment (Volvo CE) are helping Indonesia mining specialist PT Bangun Olah Sarana Sukses (PT BOSS) cut cost per tonne and increase efficiency at a coal mine in Muara Pahu, East Kalimantan, Indonesia.
The fleet is working in some of the toughest mining conditions to produce coal for international export. "We used machines from competitor brands, but we realised that we needed more robust machines with lower cost per tonne, better service support, and more reliability," says Freddy Tedjasasmita, CEO at PT BOSS.
"The switch to Volvo machines is one of the company's best decisions, as the machines have proven to deliver a lower cost per tonne, especially the A60H articulated hauler."
PT BOSS' fleet includes 10 A60H articulated haulers and two EC480L crawler excavators.
On-site since April 2019, the Volvo CE fleet works 22 hours daily, seven days a week to produce 82,000 cubic metre tonnes of coal per month. The A60H haulers are used for overburden removal, while the EC480DL excavators help transfer coal from a small barge to the hopper at an average speed of 350 tonnes of coal per hour.
PT BOSS produces 600,000 cubic metre tonnes of high-quality coal annually for international export, mostly to Japan. The Volvo A60H is the largest in Volvo CE's range and is powered by a 16-litre Volvo D16F diesel engine to deliver 495kW of power and 3200Nm of torque, along with excellent fuel efficiency, the manufacturers say.
The A60H also embodies the full articulated hauler concept, providing total versatility, so customers can access the entire jobsite and climb steeper gradients. This enables customers to work in all seasons, terrains, and applications.
The A60H's dump support system, hill assist, and load and dump brake further help the operator stay in control, delivering extra productivity and safety. On the mining site, the working conditions are tough, with tight corners and steep heels, but Freddy says the Volvo fleet has proven to work efficiently despite the challenging conditions.
"The ground is extremely muddy and in some areas the rolling resistance is low. But Volvo A60H's automatic drive combination makes it easier to operate when facing low rolling resistance," says Achmad, machine operator at PT BOSS, who only goes by one name.
The EC480DL crawler excavator, which has a maximum digging depth of 9.170mm and a bucket capacity of 1.77–3.8 cubic metres. Its 265kW engine features an automatic idling system, which reduces engine speed to idle when the levers and pedals are not activated, lowering fuel consumption.
The reinforced heavy-duty boom and arm are built from high-strength steel for added reliability in severe applications. "I like how comfortable the cabin is and the power of Volvo machines.
Unlike other competitors' machines I've operated, Volvo's articulated hauler and excavators are a lot more comfortable and is much faster than competitors when going uphill," says Achmad.
Established in 2013, PT BOSS is headquartered in Jakarta and exports coal to companies such as Glencore, Peabody Energy, Avra, and Trafigura. "Though we use competitor brands, this time we chose Volvo because of the machine features, lower cost per production, and impeccable support from the dealer," says Freddy.
"On-site, the dealer has a dedicated team and spare parts to support our operations. We've also received excellent on-site support, including operator training from expert trainers. We also have regular meetings to review and improve our fleet performance."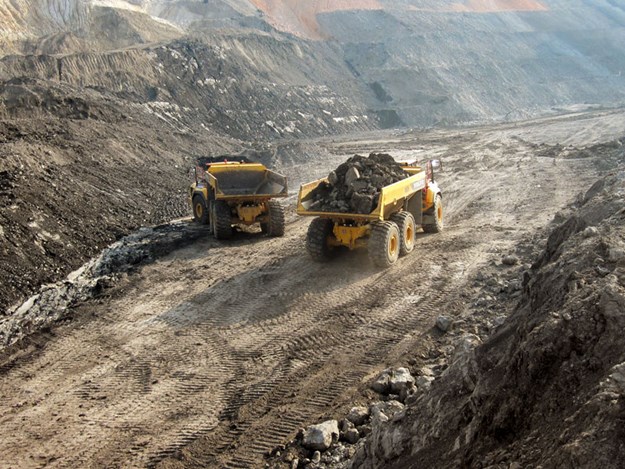 For more information on Volvo equipment in New Zealand, visit transdiesel.co.nz.
Find heavy machinery for sale in NZ
Keep up to date in the industry by signing up to Deals on Wheels' free newsletter or liking us on Facebook.