New Komatsu heavy range breakers
---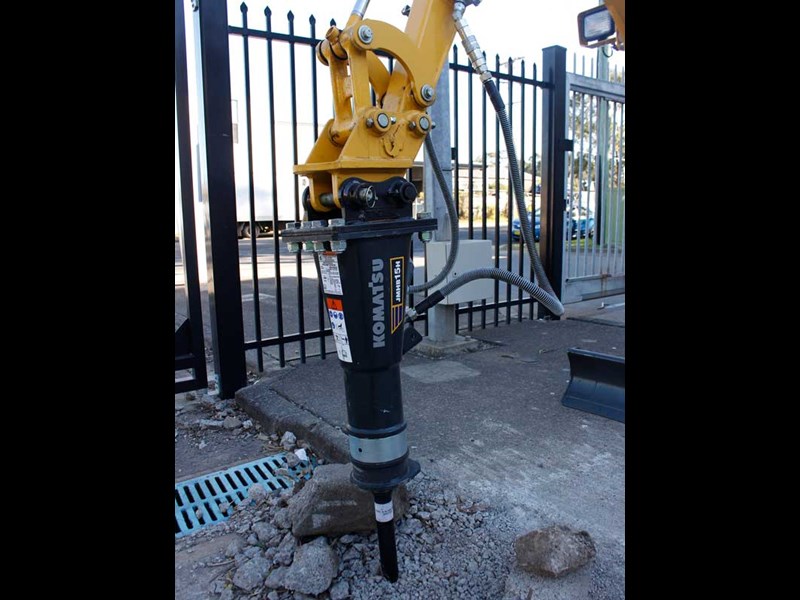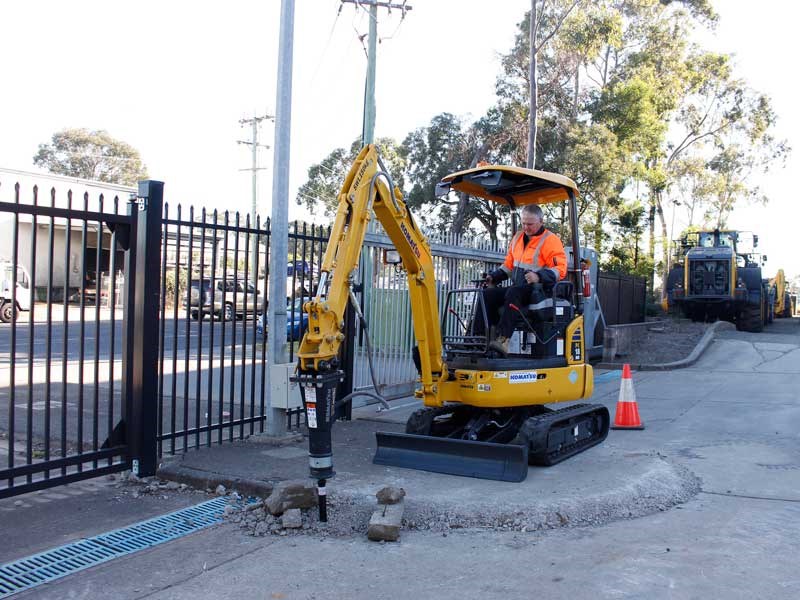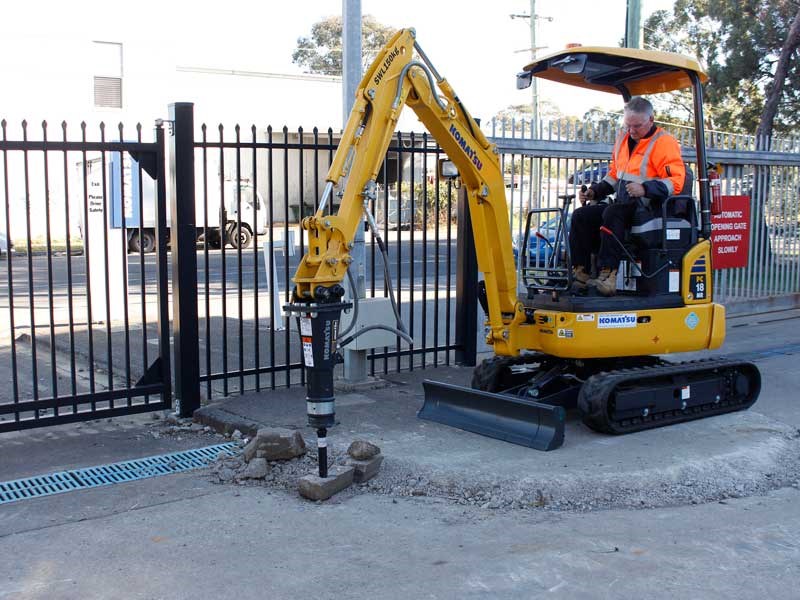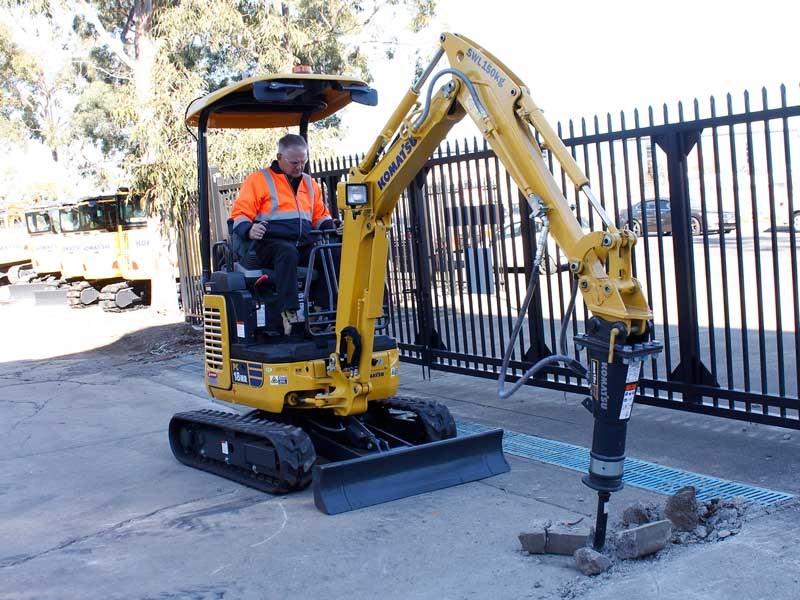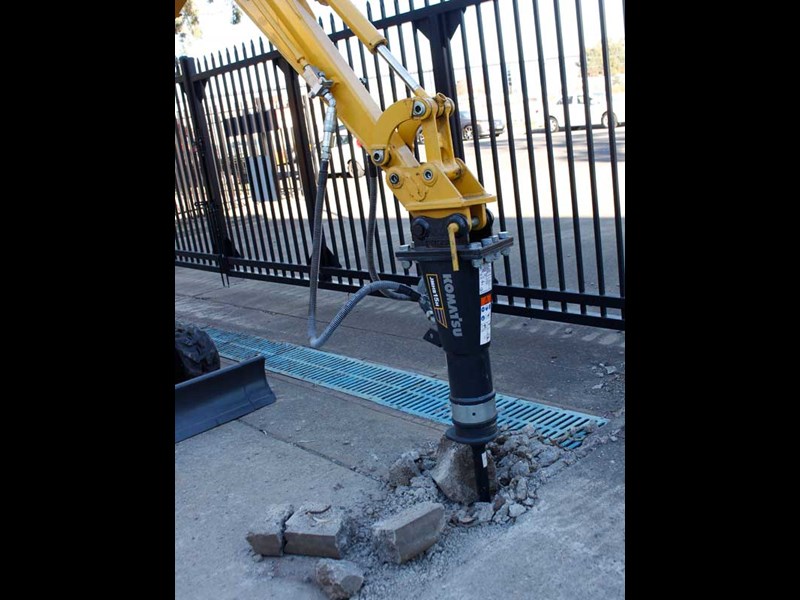 The new range of hydraulic rock breakers are designed to work with Komatsu's excavator line
Komatsu New Zealand has announced a new range of Komatsu-branded hydraulic breakers matched to fit its own excavator range and designed to work with machines from less than one tonne to over 85 tonnes.
The range of new breakers, which have operating weights from 65kg to 5589kg, covers mini excavators (0.7–7.5 tonnes), medium-sized excavators (7.5–20 tonnes), and large excavators (20–90 tonnes).
The Komatsu Heavy Range of breakers are available as both a two-speed option as well as a fully variable speed version. The fully variable speed versions automatically change their frequency to different conditions or material hardness, therefore, greatly increasing productivity across varying applications, the manufacturers say.
According to Barry Millar, Komatsu NZ's national customer support manager, the new range brings industry-leading rock breaking technology to its entire construction excavator range.
"For many years, Komatsu has been recognised as offering the industry's best range of excavators, in terms of performance, productivity, reliability, durability and cost of ownership," he says.
"Now we are delighted to be able to offer a matched line of breakers, designed to work with our own excavator line and backed by the full Komatsu support network across New Zealand, Australia and New Caledonia."
He added the new range offered several advantages, including the variable frequency and energy system on selected models for higher productivity and lower maintenance costs.
"Our design engineers understand that percussion efficiency is the key—not heavier breaker weight, which simply results in increased carrier fuel consumption.
"Our variable speed breaker design provides greater hydraulic efficiency, further enhanced with our energy recovery and regulation systems.
"Komatsu breakers offer the industry's highest percussion efficiency, with their lower input power requirements resulting in better fuel efficiency.
"And higher output power means greater productivity in fractured and semi-fractured rock," he said.
"As well, all Komatsu breakers incorporate a back pressure-tolerant design, blank firing protection, over-flow protection and a fully enclosed nitrogen filled accumulator.
"Combined with the low operating costs benefits of our excavator range, this means a Komatsu combined excavator/breaker package offers major benefits, including better productivity and performance, reduced downtime, lower cost per hour, and the industry's leading service and support network."
Komatsu breakers are available with a range of tools for different applications, including chisel, moil point, pyramid point, and blunt tool.
Find more machinery attachments in NZ
Keep up to date in the industry by signing up to Deals on Wheels' free newsletter or liking us on Facebook.