Possible unfinished waka discovered on Puhoi motorway site
---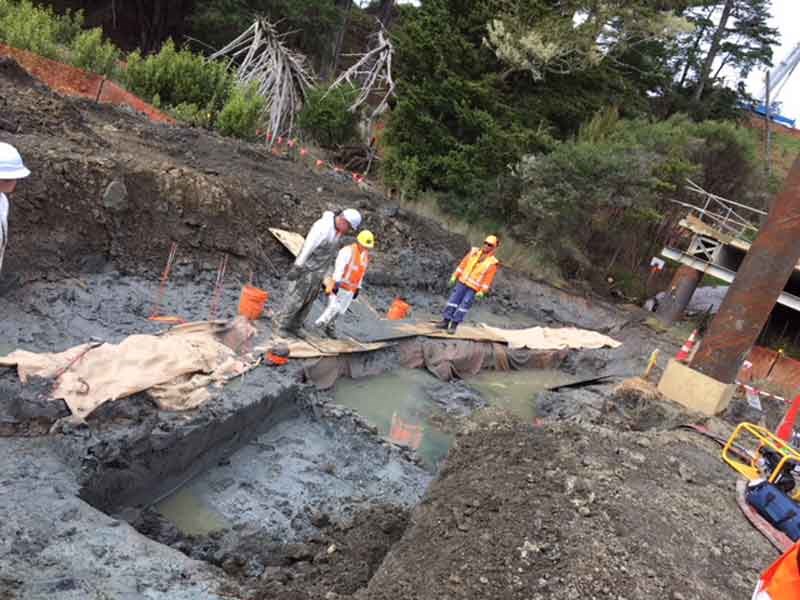 The object that's believed to be a partially complete waka is under wraps at the Ōkahu inlet on the Pūhoi to Warkworth motorway project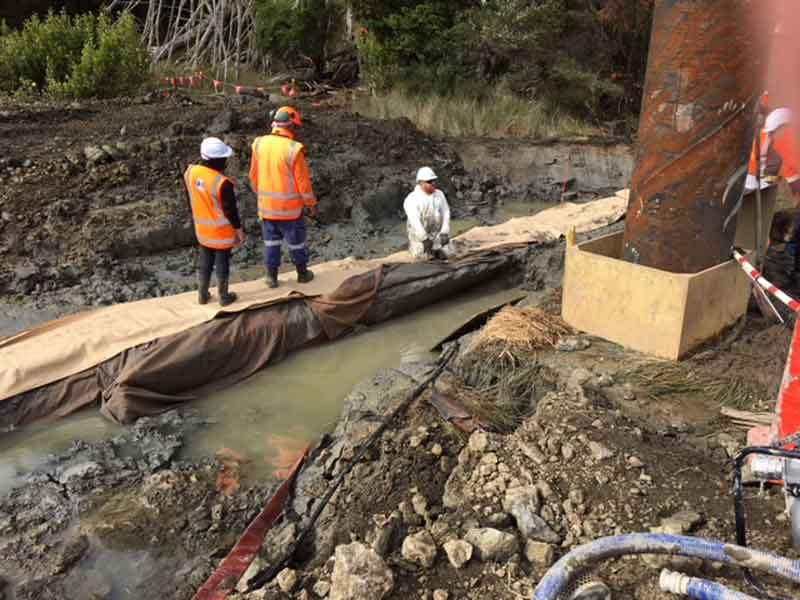 A possible 10-metre-long unfinished waka was uncovered on-site the Puhoi motorway, NZ Transport Agency says
Workers on-site the Puhoi motorway uncovered, what NZ Transport Agency believes, a partially complete waka about 10 metres long near the Okahu inlet north of the Johnstone's Hill Tunnel on State Highway 1.
Crown Māori/Relations Minster Kevlin Davis says it's an significant discovery that will help understand where and how waka were made.
"It reinforces traditional korero around the use of resources, including waka forests, where particular trees were identified and nurtured for waka construction."
 The discovery was made during piling work when a digger found a wooden object under the inlet, says Transport Agency's senior manager project delivery Chris Hunt. It is believed to be an unfinished waka, which is still connected to the trunk of a Kauri tree.
As per the Transport Agency's protocols, the site will be treated with utmost care and respect. Excavation by the project archaeologist's team and the conservation specialist around the discover is under way.
Chris says the main objective now is to secure the discovery and decide how to preserve it.
Keep up to date in the industry by signing up to Deals on Wheels' free newsletter or liking us on Facebook.