Product feature: Ligchine laser guided concret screeds
---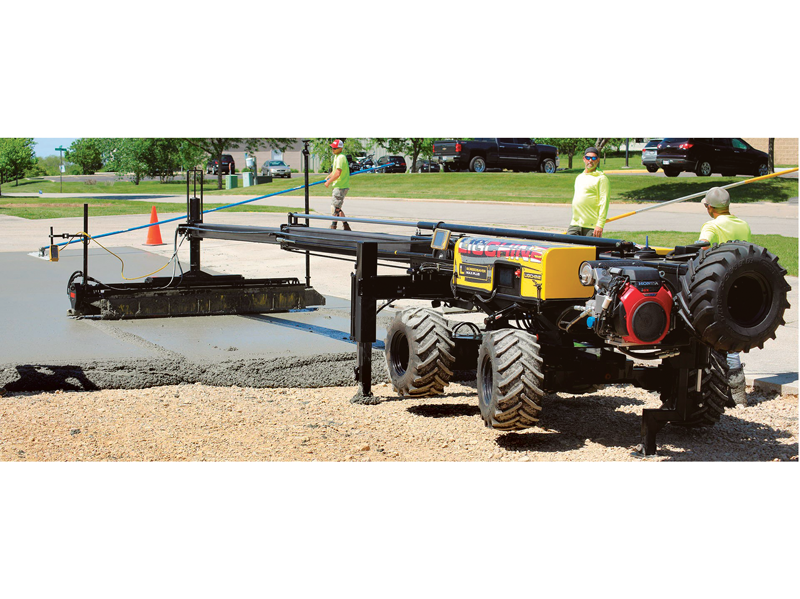 Ligchine Screedsaver Max Plus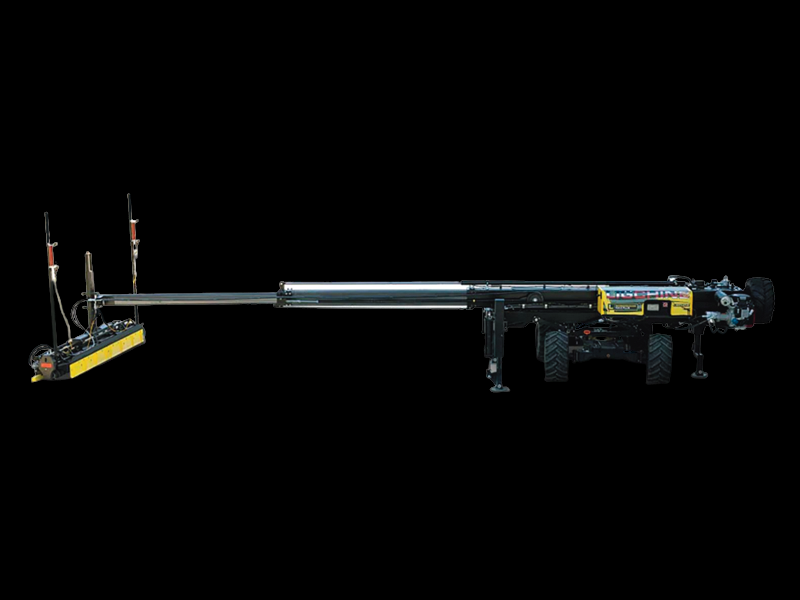 The Screedsaver Max Plus is easy to manoeuvre, drive in, and transport by trailer

Founded in the US, Ligchine, a global leader of innovative cost-saving concrete screeding equipment, is now in New Zealand
Since 2008, the company has rapidly expanded to become a market leader in laser-guided and 3D LPS-guided concrete technology and now boasts an impressive range of automated concrete screeding machines backed by a worldwide distribution network.
Ligchine has now launched a new product — Screedsaver Max Plus®, which is the first model of the range to arrive in New Zealand.
Youngman Richardson, New Zealand distributor for the brand, says the launch will put them at the forefront of a revolution that will see a major change to the way concrete floors are delivered to any future building, warehouse, or facility that requires a large flat floor.
Youngman Richardson's sales director, Phil Fairfield, first noticed the Ligchine range at the World of Concrete Expo and immediately saw its potential for the concrete industry in New Zealand.
With a full range of automated flatwork screeding machines available and manufacturer-reported square metre rates of 278 to 929 metres per hour, both small and larger contractors can now benefit from a state-of-the-art product that's accurate, durable, versatile, and, above all, affordable.
"Ligchine is a family-owned and operated company with values similar to Youngman Richardson who are genuinely interested and excited about their products now having a presence in our country," says Phil.
"Introducing these outstanding machines will not only help our concrete customers in their quest to improve their own productivity and profitability but also provide better outcomes for their clients."
The Screedsaver Max Plus builds on the strengths of its other high-performance boom-operated screeds with a lightweight body that makes it easy to manoeuvre, drive in, and transport by trailer from site to site.
It's packed with features, including a laser-guided concrete screed, which, when combined with Topcon technology, will delight local contractors who are familiar with the benefits Topcon provides when it comes to maintaining levelling accuracy.
It will also help them to work more quickly and profitably by being able to produce and deliver a more consistent flatter surface.
Specifications
Width: 1.9m
Length: 4.8m
Height: 1.7m
Weight: 2177kg
Two-wheel proportional drive ScreedShiftTM Pivoting Frame provides up to 1.6-metre side-to-side screed head with a pivoting boom member
Screed coverage: 5.18m boom extension with a three-metre-high performance screed head
Honda iGHX800, electronic fuel injection, air-cooled, four-stroke,
24.9hp (18.5kW)
Comes with 2D Laser levelling for grade, slope. Dual Scope Topcon LS-B1190.
Optional: 3D Systems for contoured concrete paving — Topcon 3D and
LPS robotic
For more information or an on-site demonstration, contact Youngman Richardson Auckland head office 09 443 2436. Mt Wellington, Auckland 09 553 5470; Wellington 04 212 2456, or for South Island enquiries 03 341 6923. Alternatively, visit yrco.co.nz.
Find new and used heavy machinery for sale in NZ
 
Keep up to date in the industry by signing up to Deals on Wheels' free newsletter or liking us on Facebook.