Forestry profile: Ensign/Woodsman Pro
---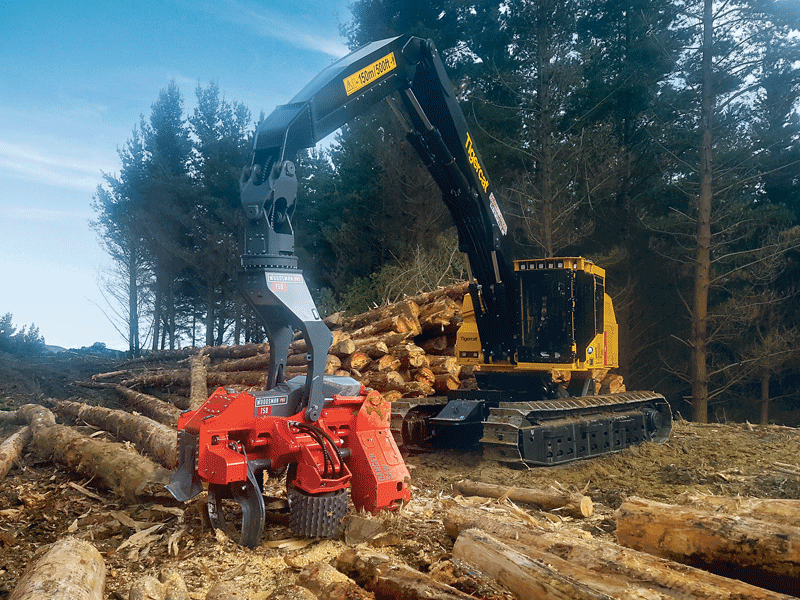 Woodsman Pro 750 harvesting head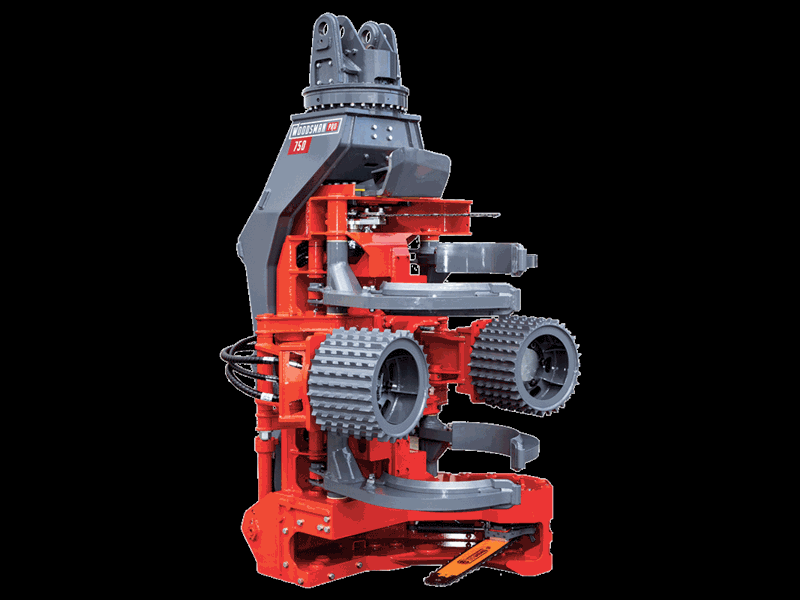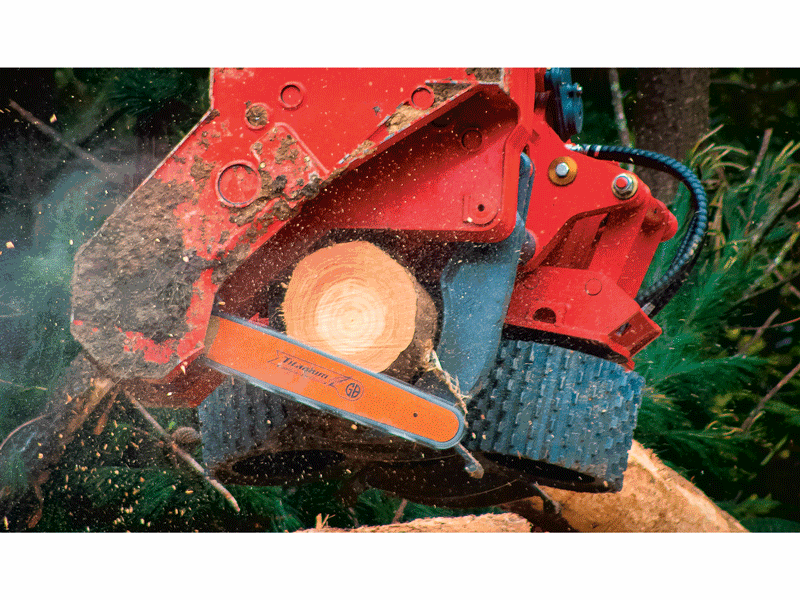 At 3.9T, the Woodsman Pro 750 is Ensign's most compact and agile harvesting head

Tasman Heavy Diesel displayed the Woodsman Pro 750 harvesting head and Loggic control system simulator at its Tasman custom day
Leading manufacturer of wood processing equipment, Ensign/ Woodsman Pro recently hosted a meet-and-greet barbeque at the Tasman Heavy Diesel premises in Richmond, Nelson, which saw around 60 industry supporters in attendance.
Those present on the day were able to talk through Ensign's service and support offerings, along with the range of solutions/products the business has available to meet harvesting needs, ensuring that users of their equipment consistently operate at peak performance.
"With the weather being so difficult to predict, it was great to have a sunny day with very little wind to spend time meeting forest managers, machine dealers, contractors, and operators from the area," says Kerry Bartosh, sales and new business development for Ensign.
On display for the innovative Rotorua-based business were a Woodsman Pro 750 harvesting head and Loggic control system simulator — both pieces of kit are Kiwi-made and a quantum step technologically from the repairs and strengthening work the company carried out to imported forks and log grapples when starting out in the 1960s.
As a result of that work and experience, the company quickly started building their own products more suited to New Zealand conditions, eventually leading to their Woodsman Pro-branded products.
Through the use of high-quality materials and components, along with rigorous testing to ensure they meet the company's strict standards, Ensign/Woodsman Pro has become one of New Zealand's most respected forestry equipment suppliers.
At 3.9 tonnes, the Woodsman Pro 750 is Ensign's most compact and agile harvesting head. Used as a fall-and-trim head or for processing, the multi-purpose attachment is best paired with a 25- to 35-tonne base machine, making it capable of delimbing stems up to 700mm in diameter with a main saw cut of 850mm in diameter.
Along with the high-tech equipment on display in Nelson, the company continues to be a leading manufacturer of Ensign log forks, green waste attachments, rotating grapples, buckets, pallet forks, and hydraulic quick couplers, selling locally and also on the international market.
The brand can be seen working in many locations across the globe, thanks to its offering of unlimited custom designs for log, timber, and materials handling attachments that can be constructed for specific work requirements.
"A big thanks to all that came along and saw us in Nelson and especially to everyone at Tasman Heavy Diesel, who helped us put on the event," says Kerry. 
For more information, visit ensign.co.nz or woodsmanpro.co.nz.
Find new and used heavy machinery for sale in NZ
Keep up to date in the industry by signing up to Deals on Wheels' free newsletter or liking us on Facebook.